Learning more about a fashion label is crucial, so get to know more about ASTR and why they're a signature dress brand!
Main image courtesy of Honest Brand Review.
Trying to find a dress that best suits you and fits your body in every way possible is important to look and feel good about yourself. You can make a statement by wearing a dress no matter where you go because it can give you the confidence that you've been looking for in any style, length, or even color.
ASTR the Label is a popular high-end fashion brand that is known for their dresses ranging from formal and sophisticated dresses that can be worn for special occasions, to their wedding collection as well. Getting to know this brand and what ASTR means is interesting to potential buyers, and might even make you want to purchase their clothing more.
Learning more about ASTR the Label, what they stand for, and just getting a little background on them can help you appreciate them more, so let's do a deep dive into this brand!
Who is ASTR the Label?
Learning more about high-end fashion brands and how they got their start can be interesting!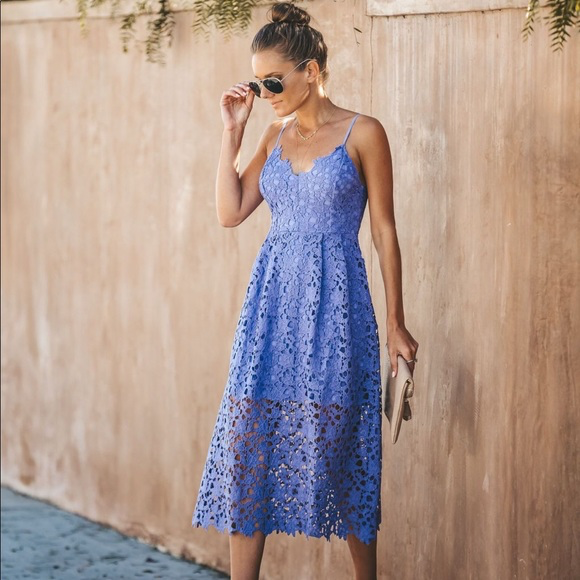 ASTR the Label is a high-end fashion label that helps to empower women in dresses of all kinds of styles and colors. Image courtesy of Poshmark.
Before you purchase anything from a high-end fashion label, or any brand in general, it's important to get to know a little bit about them and who they are. Maybe this won't benefit you in how you want to shop for their clothing, such as finding out how they're clothes fit, but knowing their mission and purpose can make them a better candidate to purchase from.
ASTR the Label is a brand that shouldn't be overlooked and there's a lot of information to learn about them.
What is ASTR the Label All About?
Each brand works towards making their customers feel beautiful and empowered, but what exactly is ASTR the Label's brand all about?
ASTR the Label's mission is to help all of their customers feel beautiful in the latest trends effortlessly, and can be worn for many different occasions. They have claimed that they are a brand that stands for wearable interpretation of a bunch of different styles that give off a romantic vibe. They bring in contemporary sophistication, versatility in designs, and also a chic look to all of their dresses.
When Did ASTR the Label Start?
Another important factor is getting to know when each fashion brand got their start and for ASTR the Label, they got their start in 2012 creating beautiful wearable dresses suitable for many occasions. They got their start in Los Angeles, California and have since expanded their company internationally.
Know Where to Purchase ASTR the Label Clothing
ASTR the Label has a ton of different places where you can purchase their sophisticated dresses and more!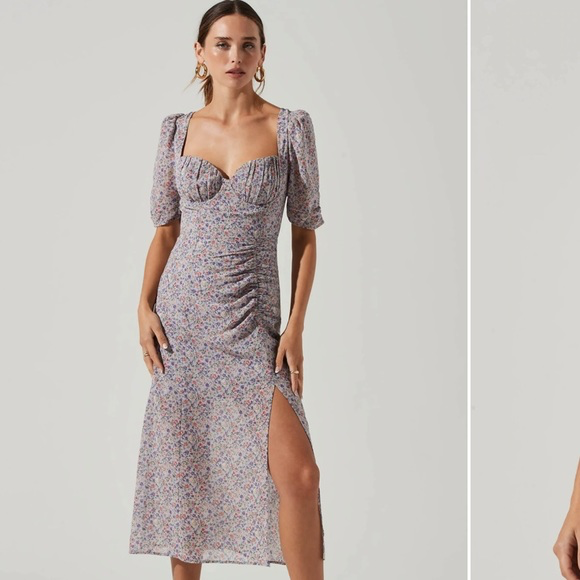 ASTR the Label offers many classy dresses that can be worn for date nights, work events, and even a night out with friends. Image courtesy of Poshmark.
Now that you got to know a little bit more about ASTR the Label, there are plenty of places to go and find the perfect dress that flatters your body. It can be difficult to choose the best dress, but knowing where you can physically try on their clothing, or even where you can find their new or old collections is essential.
Let's discover some of the best places to find a dress to your liking from ASTR the Label!
Where Can You Buy ASTR the Label Clothing?
While ASTR the Label's main store is located on Melrose Avenue in Los Angeles, they also have recently opened another location in New York City, on Bleecker Street as well. Besides this, they also sell their dresses and more in many other stores such as:
Nordstrom
Nordstrom Rack
Bloomingdale's
Saks Fifth Avenue
Macy's
Anthropologie
Dillard's
Urban Outfitters
You can also check out ASTR the Label's very own website where they feature all of their latest collections of dresses, shirts, bottoms, bodysuits, and even their own wedding category for any part of the process.
Other Retailers
There are a ton of other retailers that you can search and purchase ASTR the Label clothing off of, and even at a great sale price. While you won't be able to get any of their newer collections of dresses on sale, you can get their older collections that are just as beautiful.
Shopbop
With so many online retailers to choose from when it comes to shopping for ASTR the Label, one of the best ones that offer everything from the best dresses, tops, and more from older collections is Shopbop. This retailer allows you to sort through a slew of high-end fashion brands to find some of their signature clothing items for a fraction of the cost.
Poshmark
Another great retailer that you'll want to take a look at for ASTR the Label dresses is Poshmark. This online retailer lets you buy or even sell your used clothing, shoes, handbags, and accessories from high-end fashion brands for a great price. You can not only purchase ASTR the Label dresses, but you can also sell some of your clothing to be able to afford more high-end fashion items.
Ebay
If you are an Ebay fanatic, you won't believe the amount of high-end fashion clothing items that are available on there. Many people are looking to sell their used clothing, shoes, accessories, or handbags, where you can buy them outright, or even place a bid on them too. ASTR the Label features their very own section on there where you can purchase older collections of their clothing and more.
How Long Does ASTR the Label Take to Ship?
Get to know how long it will take to wear the dress of your dreams and look and feel confident in your own skin!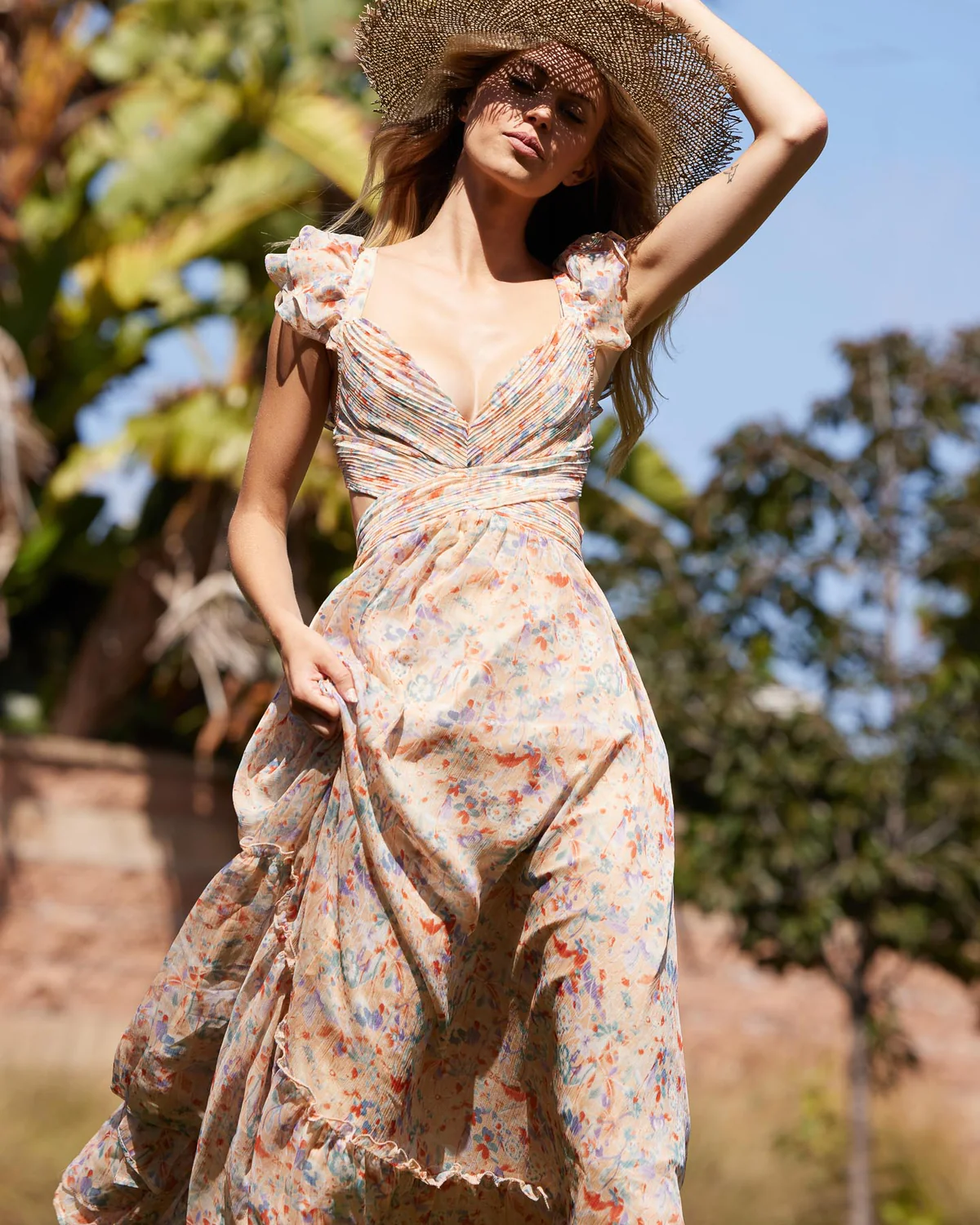 ASTR the Label offers a ton of beautiful dresses that can be worn for special occasions, and they make the best spring and summer outfits. Image courtesy of City and Stars.
You may be interested in getting an ASTR the Label dress, and there are plenty of dresses to choose from in many patterns, colors, cuts, and designs, but how long does it take for one to ship to your home? Getting a dress and wearing it can be uplifting and empowering, but waiting for it to deliver to your home can be a drag.
Average Shipping Times for an ASTR the Label Order
No one wants to wait a long time for their online order to appear at their doorstep, especially if it was a last second, or late order for an upcoming event or special occasion. If you are in a time crunch for an upcoming event and want to order a dress from ASTR the Label, it's important to know the average shipping times from the band and when to expect your order.
After placing your order through ASTR the Label's official website, your order will ship in approximately one to two business days, unless you choose for your order to be expedited, where it will be placed at the top of the priority list. An expedited order will be shipped at 12pm PST depending on what time of the day that you made your purchase.
Once you place your order and pay at the checkout, you'll receive a tracking number when your order has been shipped. When you receive the tracking number, you can check for the exact location and even get updates on where your order is currently.
It should also be noted that ASTR the Label does not process or ship order on weekends or major holidays within the United States. If you're looking to order a dress, or another article of clothing through their website for date night, or another special occasion, it's important to plan ahead and accommodate to their ever changing product that is in stock.
ASTR the Label offers chic dresses that are meant to empower women by using the latest trends in styles that are currently in. Through many creative patterns, colors, and styles, these dresses can be worn for a multitude of events where they can look and feel their best.
If you are interested in getting to know more about ASTR the Label before purchasing their merchandise, consider their mission and how they wish to promote their brand, and get the dress of your dreams!