Eiffel tower vases are incredibly beautiful and becoming more and more popular amongst today's brides. If you want to use these vases for wedding centerpieces, here are a few great tips for making them look wonderful!
Odd Numbers
For one reason or another, odd numbers in groupings are visually appealing. Create a grouping in the center of your table using 3, 5 or even 7 Eiffel tower vases. In addition to using odd numbers in groupings, use vases of varying heights. This gives beauty and balance to the table.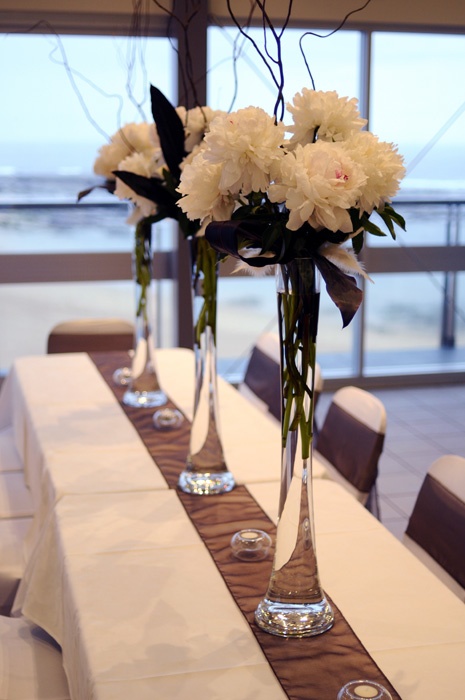 Use Feathers, Not Flowers
To create a gorgeous look with your Eiffel tower vases, fill them with large, fluffy feathers rather than flowers. Place the vase on a lighted base and the effect is gorgeous. You can even hang crystals or other embellishments from the sides of the vase to make the look more dramatic.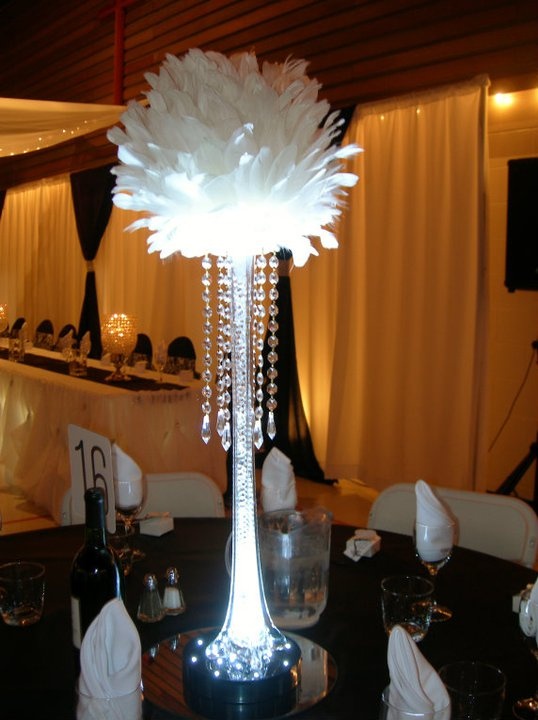 Pair Eiffel Tower Vases with Shorter Vases/Candles
A beautiful look when using Eiffel tower vases is to pair them with shorter vases or candle holders. Surround the Eiffel tower vases to create a beautifully balanced look. A great idea is to choose fat, square glass vases to surround the Eiffel tower vase and place greenery in the shorter ones, with 1-2 blossoms that match the ones in the Eiffel tower vases. It creates unity and gives the centerpiece a lovely look.
These beautiful vases for wedding centerpieces can be used in a variety of ways, and these ideas may inspire you to come up with something all on your own that is really creative .