If you're trying to determine what sort of wedding cake design you want for your wedding, these fantastic cakes can serve as inspiration. Talented bakers can create beautiful cakes in any flavor, with any filling or frosting you want.
Simple Fondant Cake
This beautiful wedding cake is both simple and elegant, and covered in lime-green fondant. The only embellishments are the ribbons around the tiers. You can have this kind of cake created in any color you want, and it can be one single color or several.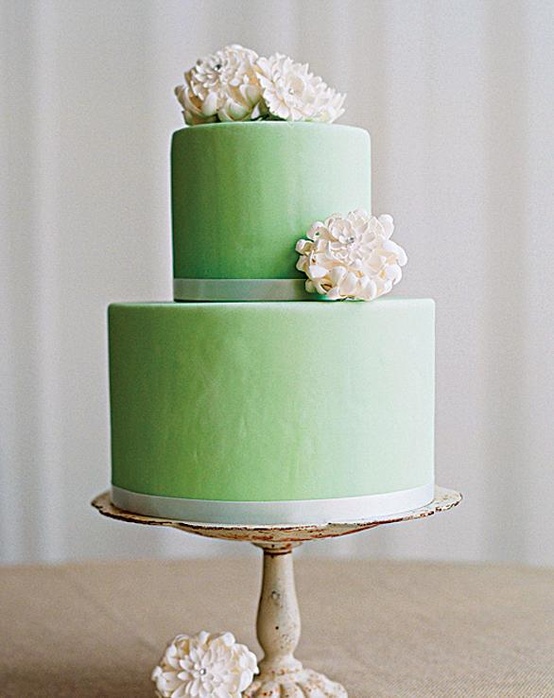 Simple Buttercream Cake
Another very simple cake, this one is done in buttercream frosting and has a lovely texture to it. Very simple embellishments make this a classic-looking cake that is beautiful and elegant.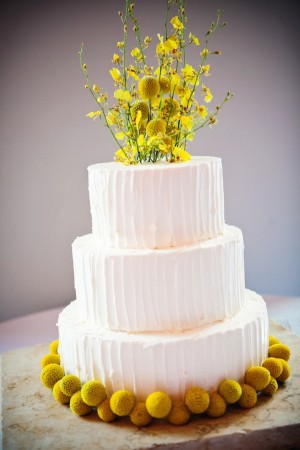 Traditional Embellished Cake
This beautiful and elegant 4-tier cake is highly embellished with piping and the couple's initial. All in an off-white color, it's a classic look that is extremely elegant. The embellishments include paisley-design piping and pearls around the base of the tiers.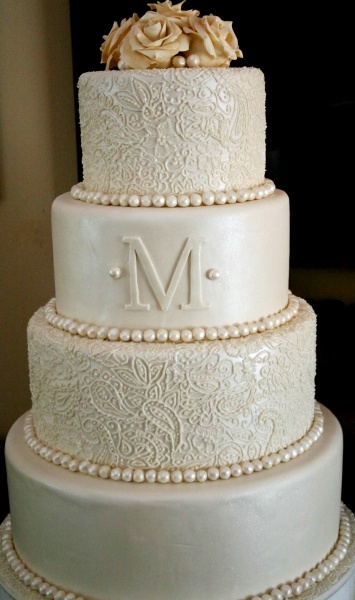 Whimsical, Elegant Cake
This incredibly beautiful cake is simple and whimsical, featuring a non-traditional topper and peach and pink colored roses. This is probably a more cost-efficient cake because there are no fancy embellishments or piping.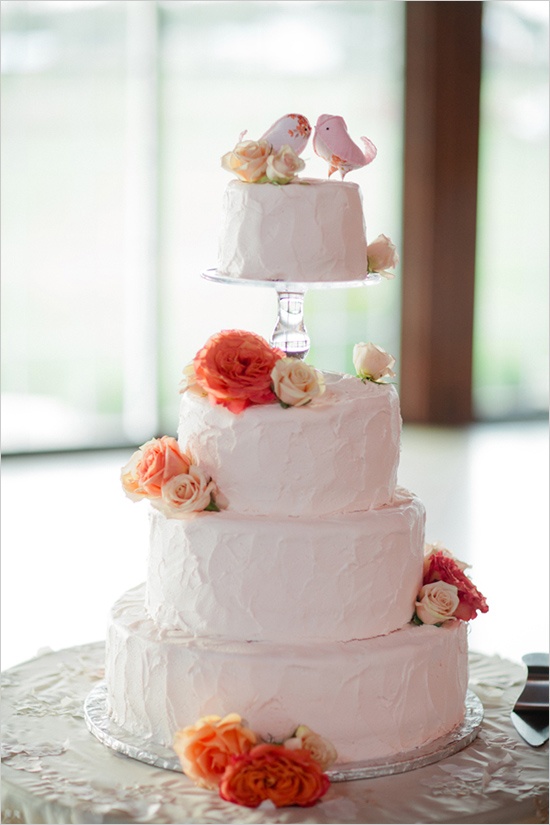 Boho Style Wedding Cake
This beautiful wedding cake has a boho feel, and each layer is decorated differently. Featuring a gray/purple foundation with red embellishments and pearl embellishments, this is a truly beautiful and unique cake design.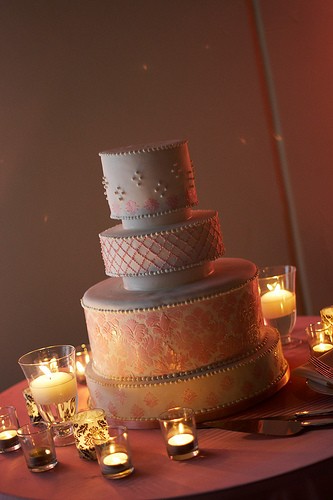 Use these cakes as inspiration when trying to decide what your own wedding cake will look like.