If you're still shopping for the perfect wedding dress, today's post will be a treat for your bride-to-be eyes! Check out the beauty of the Julle Vino 2014 Fall/Winter Collection: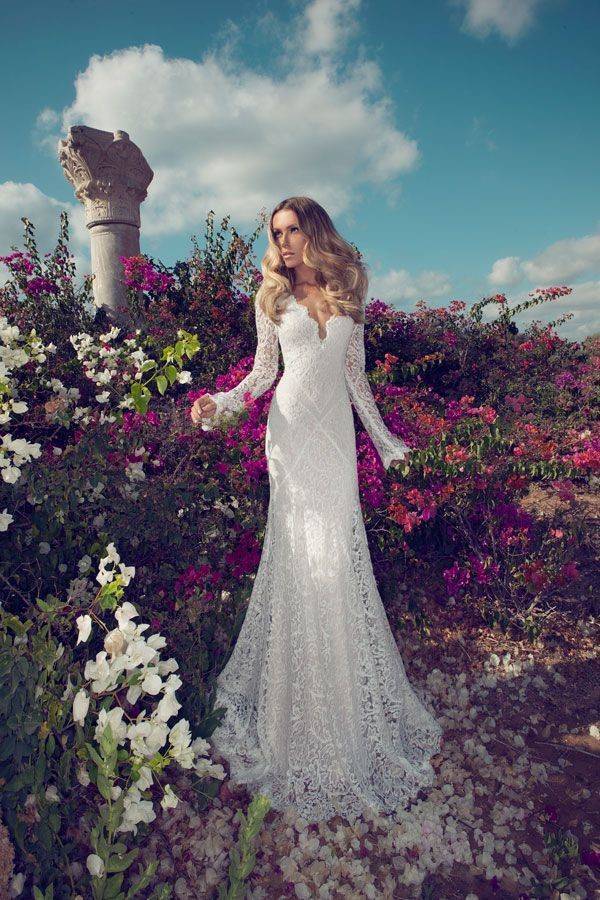 The Solstice Lace Wedding Gown is unbelievably beautiful and elegant. The long-sleeve dress features a deep neckline that is alluring and sexy without being "too much," and boasts lace from head to toe. This remarkable dress is perfect for a formal affair with a vintage feel.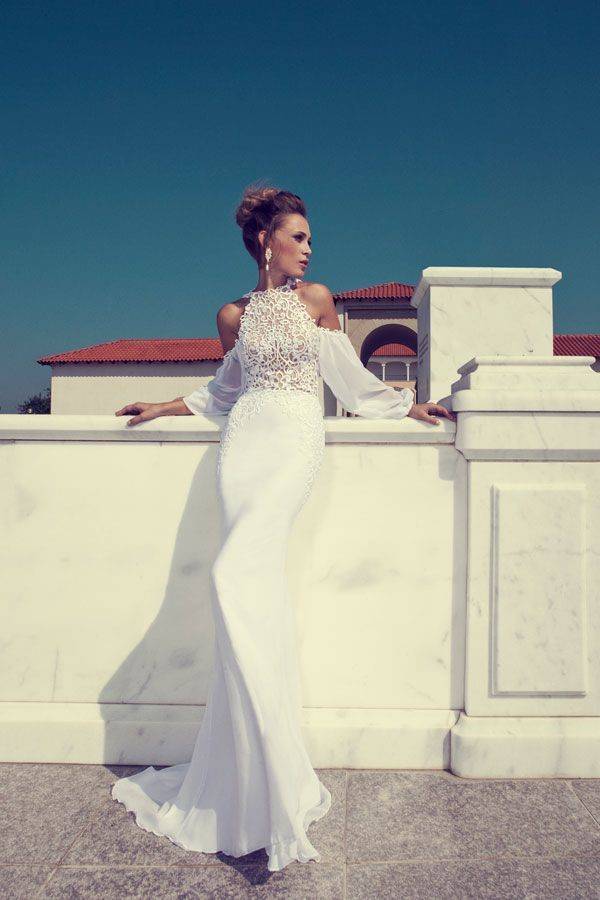 The halter-neck gown combines elegance and boho, featuring off the shoulder, billowing sleeves of the same ethereal material as the skirt. A fantastic lace bodice and hip area bring a timeless beauty to the dress, and it's perfect for an outdoor fall or winter wedding.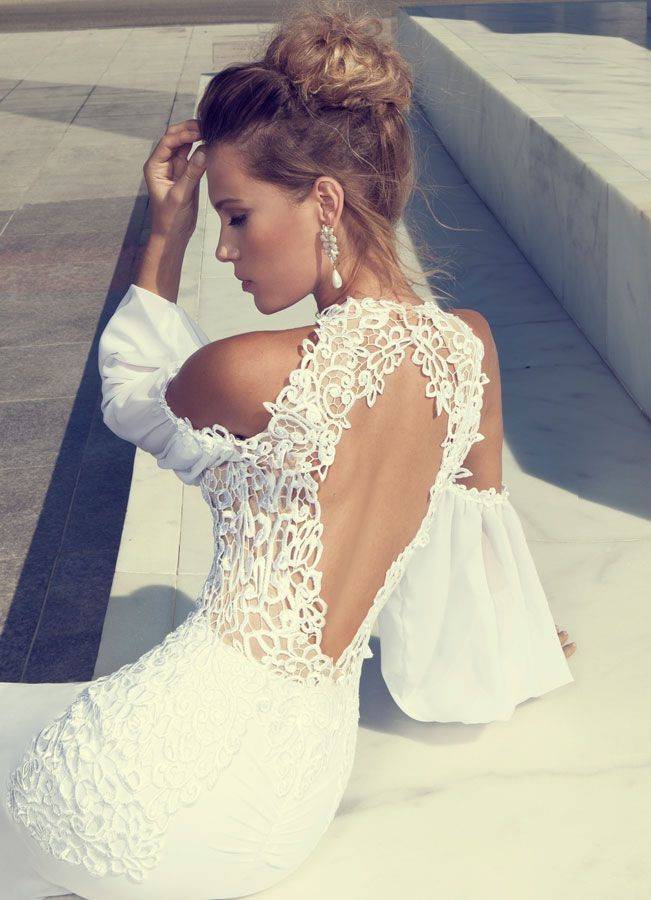 The halter-neck gown also features a stunning lace keyhole back.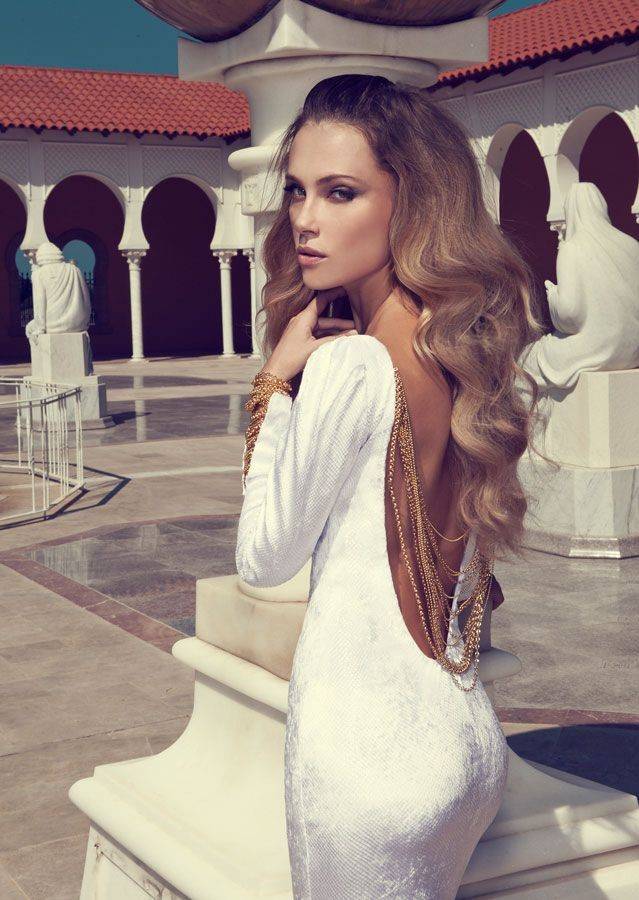 hIs that…yes! It's a velvet wedding dress. This stunning dress has a slight 70's vibe and features gold-chain embellishments at the open back and sleeves. It's form-fitting and as you can tell, the bride who wears this will truly be a vision in white.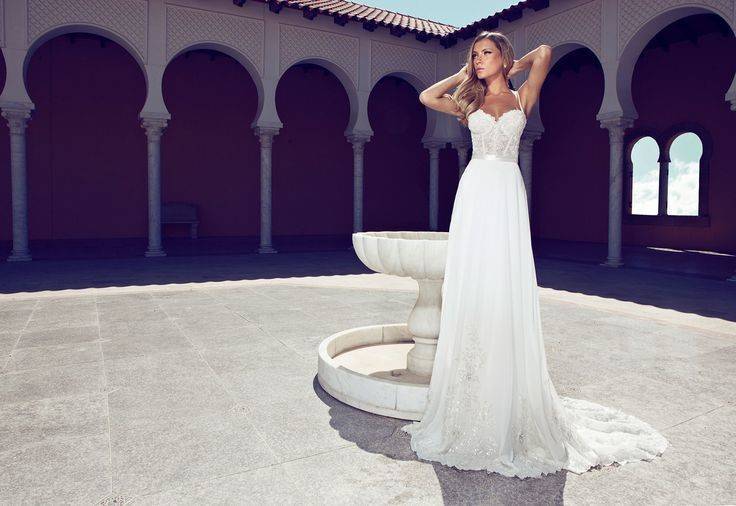 This beautiful two-part wedding dress has a couture feel, with the fitted corset top and the long, flowing skirt. It's subtle enough for sophisticated jewelry and hair but works well for a laid-back wedding too.
These are just a few of the gems in Julle Vino's 2014 Fall/Winter Wedding Collection – the rest are definitely worth a look. The perfect inspiration no matter what kind of wedding you're having, these dresses are truly gorgeous.