Learn More about the Sam Edelman Brand + How to Find the Right Size when Buying Shoes Online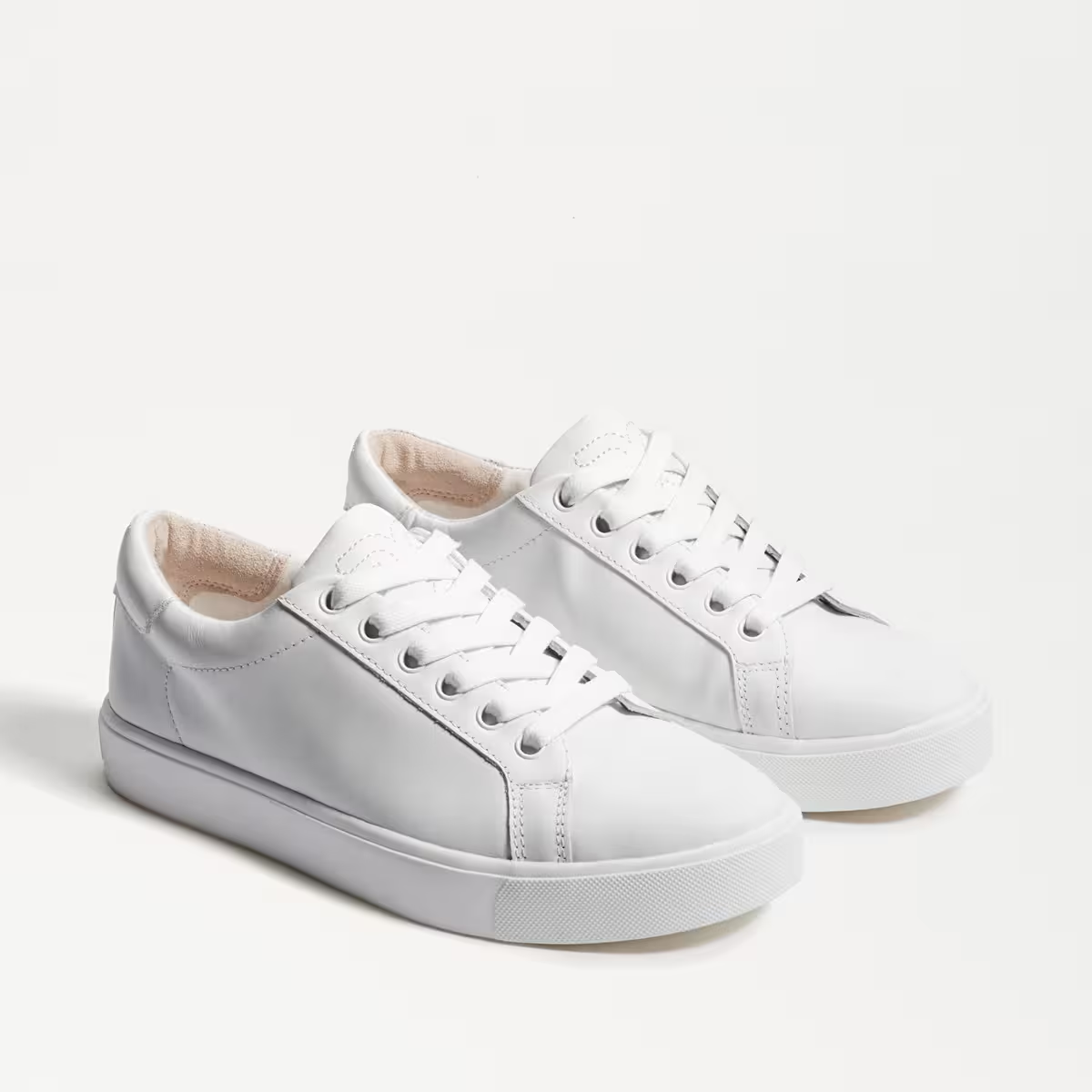 Main image courtesy of Sam Edelman.
Sam Edelman is a shoe designer from the U.S. who made his mark on the fashion industry in the 1970s. Over the years, he has worked with some of the most prominent brands in the industry.
Sam was originally supposed to take over the leather company established by his father as his main career. However, he decided to follow his passion for the shoe industry after he got to work with fashion labels like Ralph Lauren and Esprit. This led him to create his own brand, "Sam Edelman," which first launched in 2004. His brand carries signature shoes including flats, mules, heels, and wedges. In 2017, Sam expanded the company's offerings to include other products such as sleepwear and outerwear.
Along with Sam, his wife Libby is a co-founder of the business. Through their combined efforts, they have been able to create a lifestyle brand focused on bringing some American sophistication to the world of modern luxury.
Sam Edelman is a part of Caleres, a company that also owns brands such as Via Spiga, Carlos Santana's CARLOS, and Fergie. Sam Edelman has 13 flagship stores in the US, including locations in Beverly Hills, Palm Beach, and Soho. The company also has stores in Dubai and Hong Kong.
You can also find Sam Edelman products from an authorized online retailer like Shopbop!
What is Circus by Sam Edelman?
Sam Edelman's creation, Circus NY, is considered an unrestrained take on fashion. The line's goal is to transform the way fashion is perceived by delivering high quality products that represent one's style in a unique way.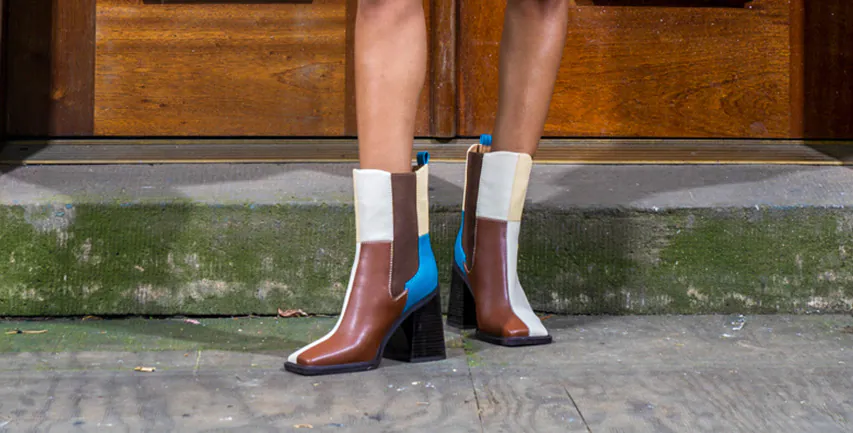 Get out of your comfort zone, and explore some of the shoes within the Circus collection! Image courtesy of Circus NY.
How Do Sam Edelman Shoes Run?
According to reviews online, shoes made by Sam Edelman can be expected to fit true to size. While they may feel a little tight at first, they can be expected to stretch more with continued wear.
On the other hand, the loafers by Sam Edelman are more true to size and don't require any breaking in.
Best Shoe Styles from Sam Edelman
Sam Edelman offers a wide variety when it comes to shoes, which include boots, dress shoes, sandals, flats, heels, and slides. Check out 5 of the most popular styles!
Sam Edelman Felicia Flats
Sam Edelman's Felicia Flats are the perfect alternative to ballet classes, and they feature the same dignity and grace that you'd find in a dance performance!
These slip-on flats feature a bow on the front and a rounded toe. They're ideal for any occasion and can make you feel much more elegant!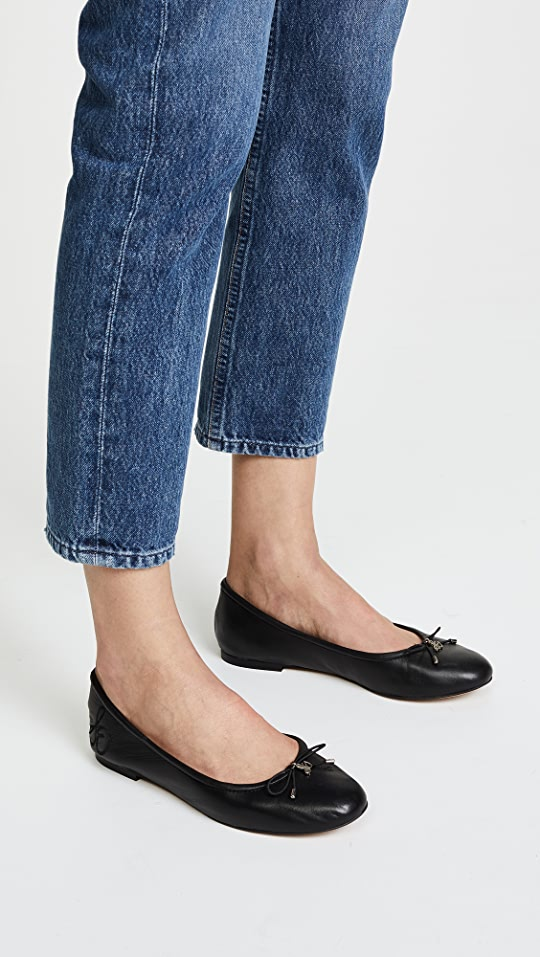 Image courtesy Shopbop, where you can buy these shoes today.
Sam Edelman Briar Sandal
If you're looking for something a bit more sophisticated, try the Briar Sandal. This beautiful shoe features a leather-like band and a subtle heel, which can add a bit of a princess touch to your outfit. For the complete look, you can add a long skirt and an off-shoulder blouse.
These flexible slippers are made to provide you with a feeling of comfort and light, and they are also available in various colors.
Sam Edelman Adaley Sandal
The Adaley sandal is a must-have for any summer occasion. This versatile shoe features a criss-cross band, a padded insole, and a molded footbed for added comfort.
Those who are not fond of orthopedic slides can rest easy with this shoe, which features a fashionable white and black platform.
Sam Edelman Rollins Boots
These are the Sam Edelman Chelsea boots, which feature a sleek faux leather upper and a block heel. Although very fashionable, they are ideal for walking on rough deep surfaces like the snow!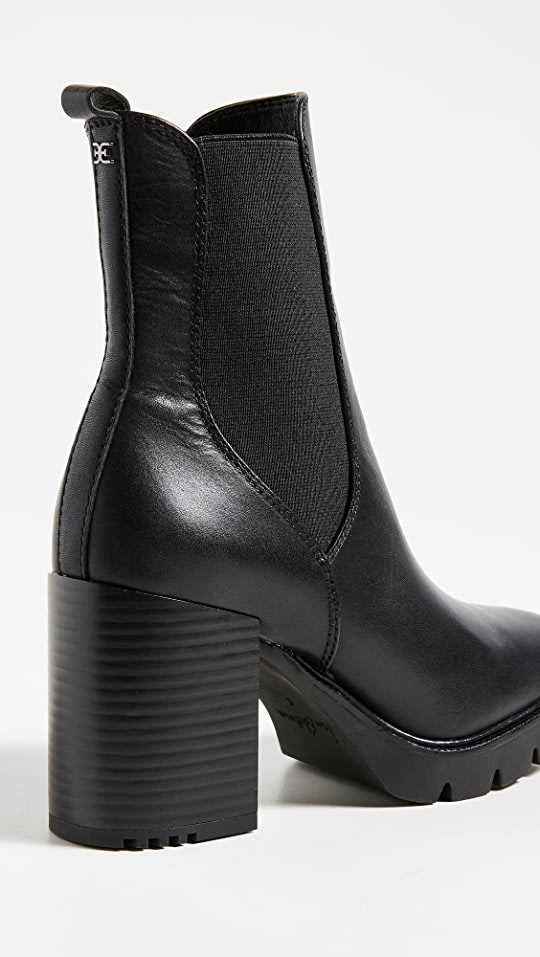 Image courtesy of Shopbop, where you can purchase these boots today for $200.
Sam Edelman Terra Sling Heels
These Sam Edelman pumps are simple yet sophisticated, which feature a sleek silhouette and a colorblock cap to toe.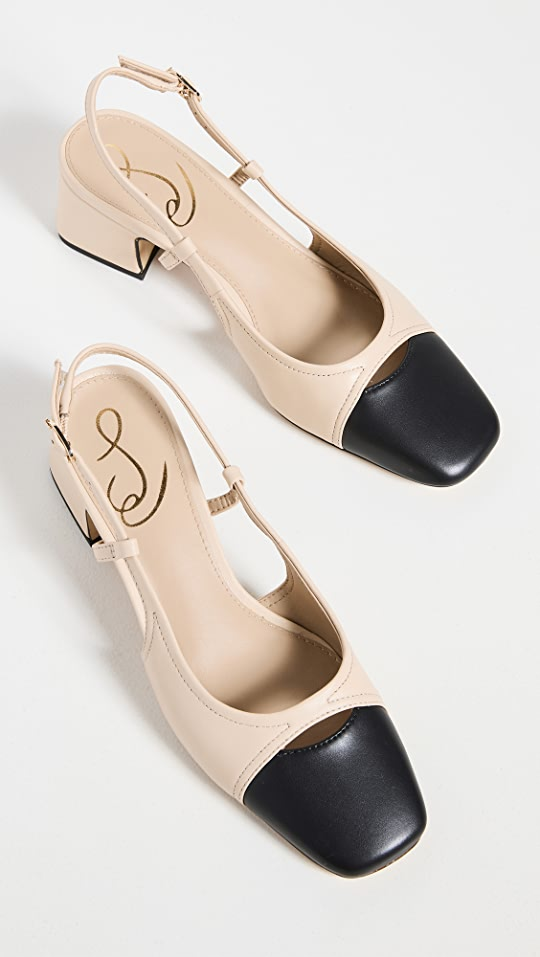 Image courtesy of Shopbop, where you can currently purchase these heels for $140.
How Do I Find the Right Shoe when Shopping Online?
Most people don't know the true size of their feet. They might choose a size that they think fits well, but could end up with a pair of shoes that are too big or too small. There are several issues that arise when wearing the wrong size shoe.
Problems that can Arise when Shoes Do Not Fit Properly
If your shoes are always too small, rubbing against your feet can cause blisters or rashes. This usually happens near the toes and heels. On the other hand, if your shoes are too big, you might get injured because there is not enough stability.
If you force your toes into a position that's unnatural, you might end up with the foot condition known as a bunion. Wearing too tight shoes can also cause your feet to get too hot, and can eventually damage the fabric of the shoe.
Measuring your Foot
A pair of shoes that fit your feet comfortably will keep you looking and feeling great even if you're walking miles, and it's easy to determine the size of your shoe by measuring yourself.
When it comes to choosing a pair of shoes, you should first measure both the width and length of your foot. This will allow you to make an informed decision regarding the fit and comfort of your shoe.
The shoe size refers to the length of your foot, so it's important to take care of it when measuring. For instance, if you have a straight line from your toe to the bottom part of your heel, that's the length of your foot.
The width of your foot is the straight line that crosses the widest part of it. Although it's not as important as the length, it's still relevant for certain kinds of footwear. Usually, this pertains to work boots and shoes. If you're worried that yours might be too tight, just go for a wider model as long as you find the right length.
If you can't figure out how to measure the shoe size, you can always ask a professional to do it for you! They might use a Brannock Device, which measures the length and width of your feet.
The Brannock Device was patented during the 1920s. It's a cool little innovation, and finding the right fit is not just an issue when it comes to online shopping. Before you order a pair of online shoes, you can help the chances of finding the right fit by meeting with a professional.
Pay Attention to Models on the Site
It's important to see the shoes a model wears, especially when you're trying out a new style.
On the model's feet, you can see how much cleavage her toes show through a pair of heels or if the ankle straps can be elongated or shortened.
Online retailers have their own way of presenting their products, and you may be able to find images with varying lighting and styling.
How to Clean Sam Edelman's Shoes
The leather made by Sam Edelman doesn't require much care, according to the company website. All you need to do is dust them with a dry cloth, so that they can maintain a natural appearance without cleaners or polish. However, certain types of leather, such as vegetable-tanned and aniline, require special care. If a spill or spot occurs, it should be blotted with a clean sponge or absorbent cloth.
Difficult Stains
Use a mild soap or a saddle soap to remove difficult stains. Do this by wiping the affected area gently with a clean sponge or cloth, then rinse the leather with warm water and air dry.
Cavallini (hair on hide)
Wash and clean your clothes immediately after spills or soiling on cavallini items. Do this by wiping the area with a clean sponge or paper towel, and make sure to use ivory soap for a non-detergent cleaning solution.
Suedes and Shearling
To clean suedes, use a dry cloth and a suede brush. Blot can also be washed with a damp cloth, but avoid too much friction or strong force as this will pull on the hair. For severe staining, It's recommended to hire a professional leather cleaning service. Never use harsh chemicals, such as ammonia, water, or solvents!
Shop Sam Edelman Today
No matter the occasion, Sam Edelman's got you covered when it comes to a shoe style. From dress shoes to sandals, shop for Sam Edelman today to amp up your look!