"Till death do us part–"the traditional wedding vows exchanged by the married couple who intend to spend the remainder of their lives together. For Christy and Danny, these words were only a mere reminder of their timeless love for each other. With gothic styled flourishes, elegant centerpieces and a to-die-for venue, the masterminds behind the Denver Zombie Crawl, the bride and groom themselves, conjured up a wedding that would even make Tim Burton jealous. However, Christy was no corpse bride. In fact, she glowed with absolute happiness standing next to her groom making what would generally be a spooky graveyard into a romantic and intimate backdrop for the duo. Want to see more? Browse through these photos brought to us by From the Hip Photo and see why this wedding truly is beyond extraordinary! Happy viewing!
We're All About the Details!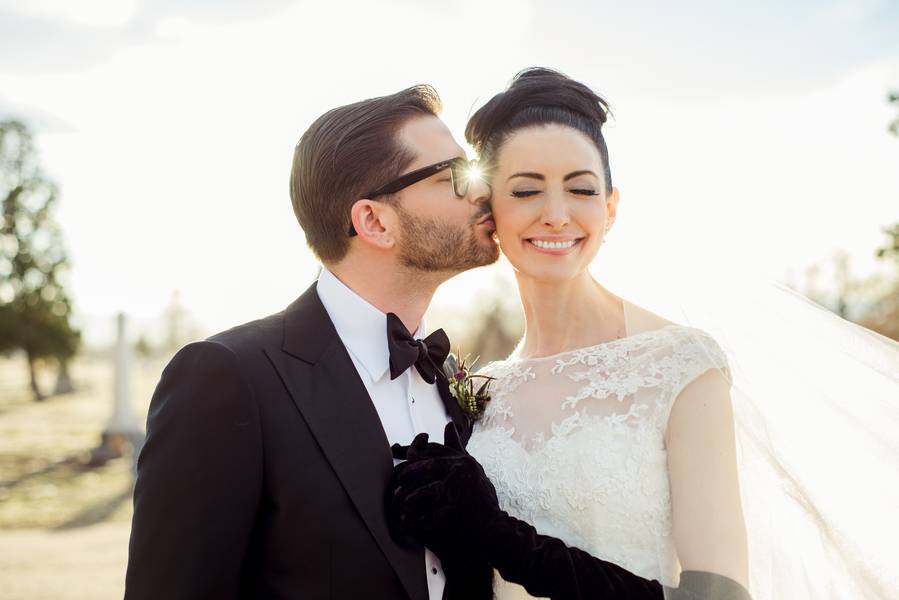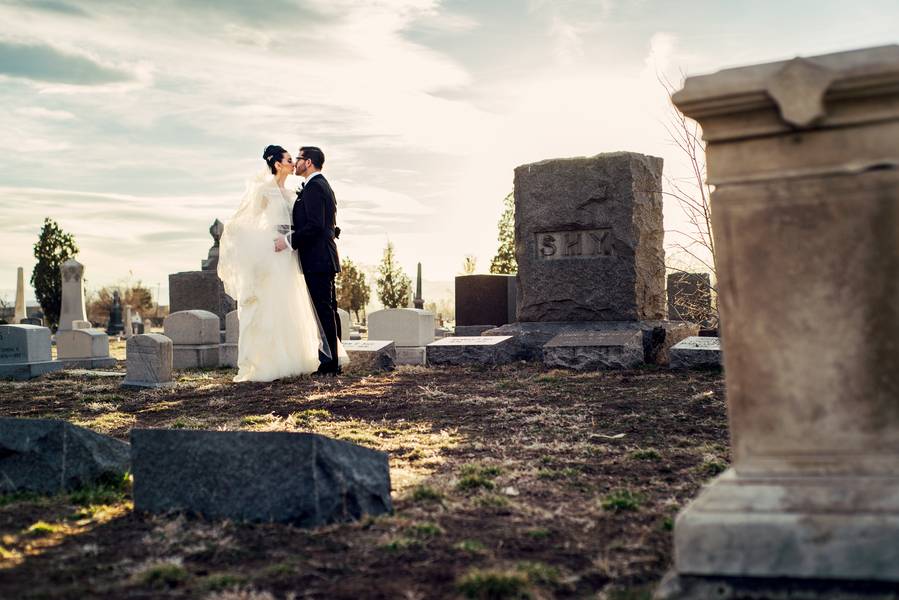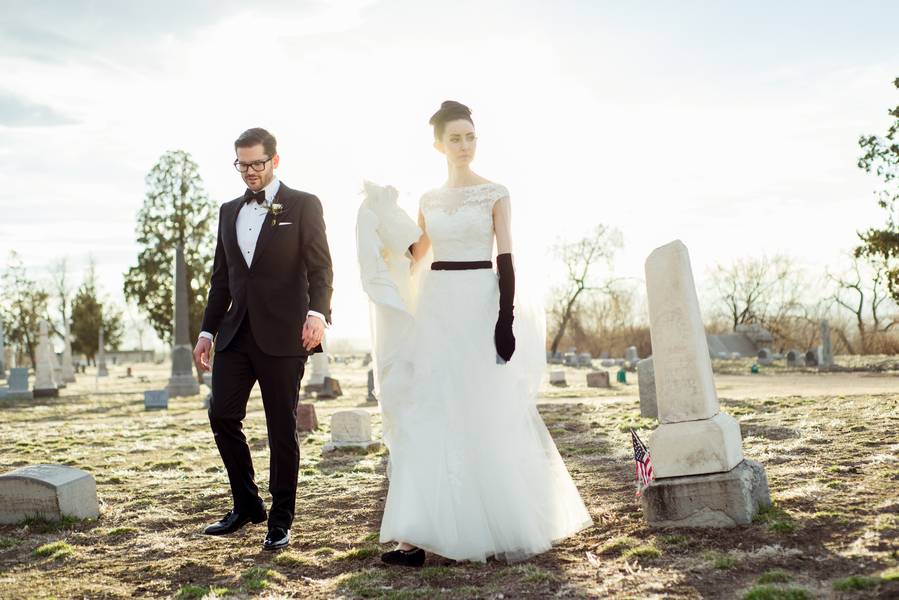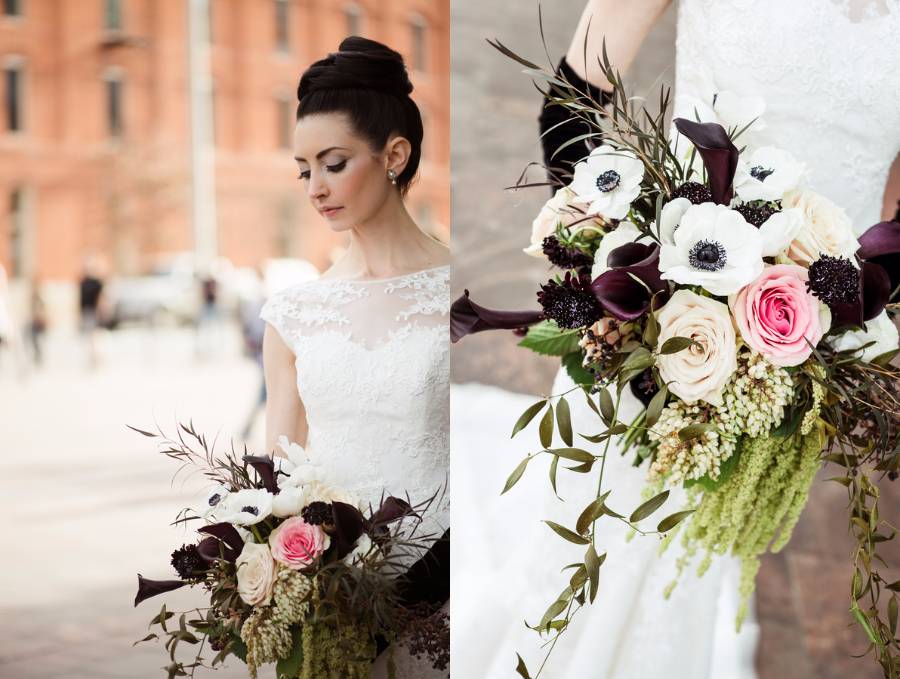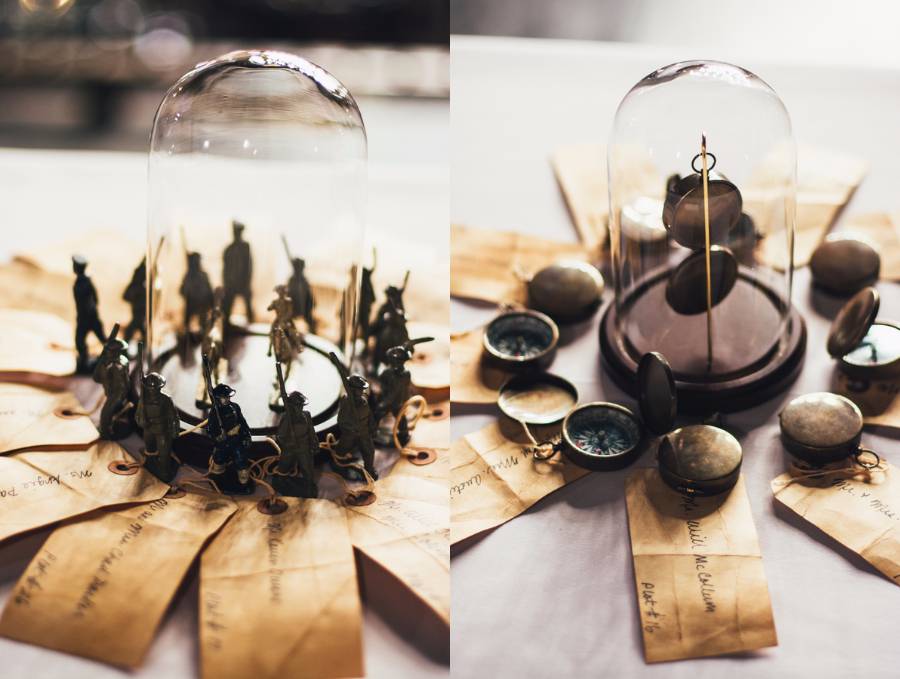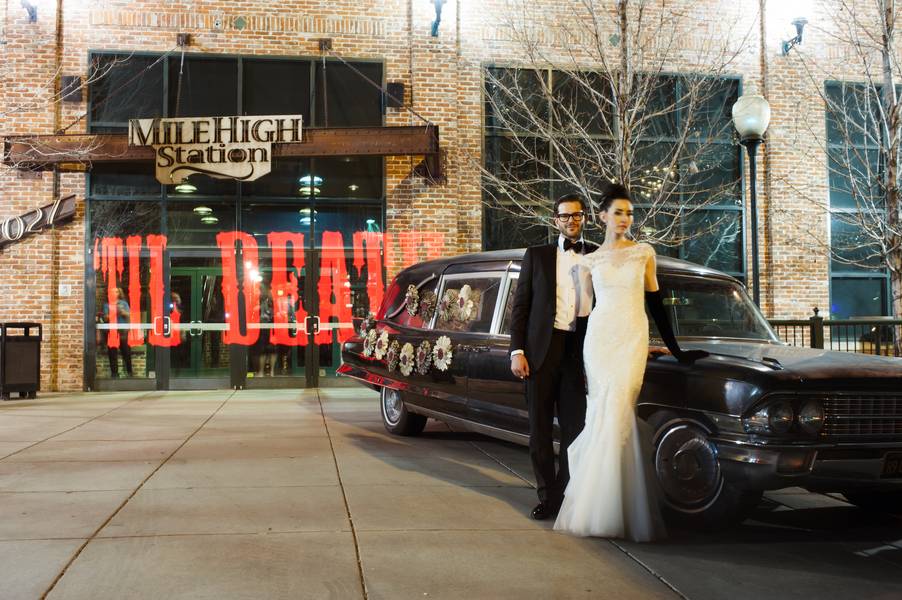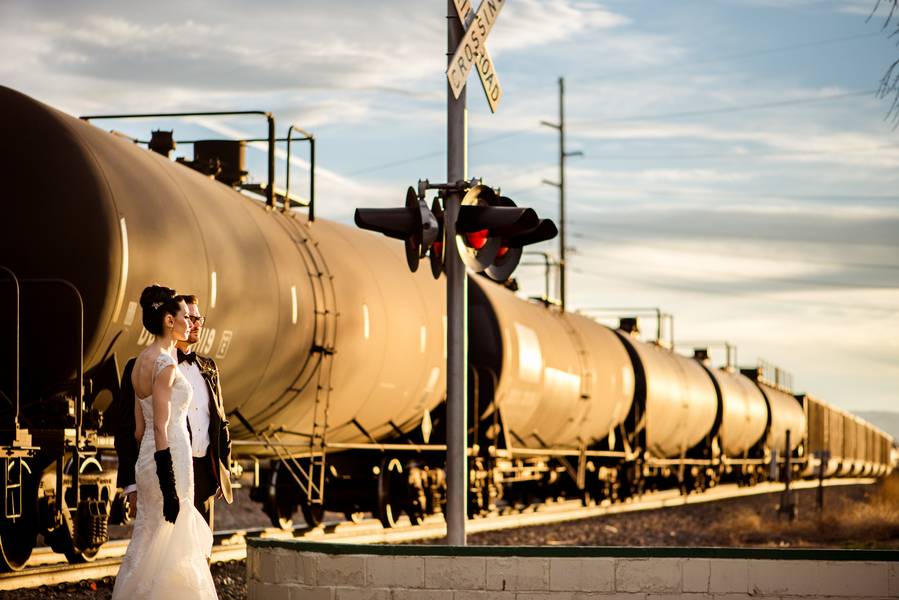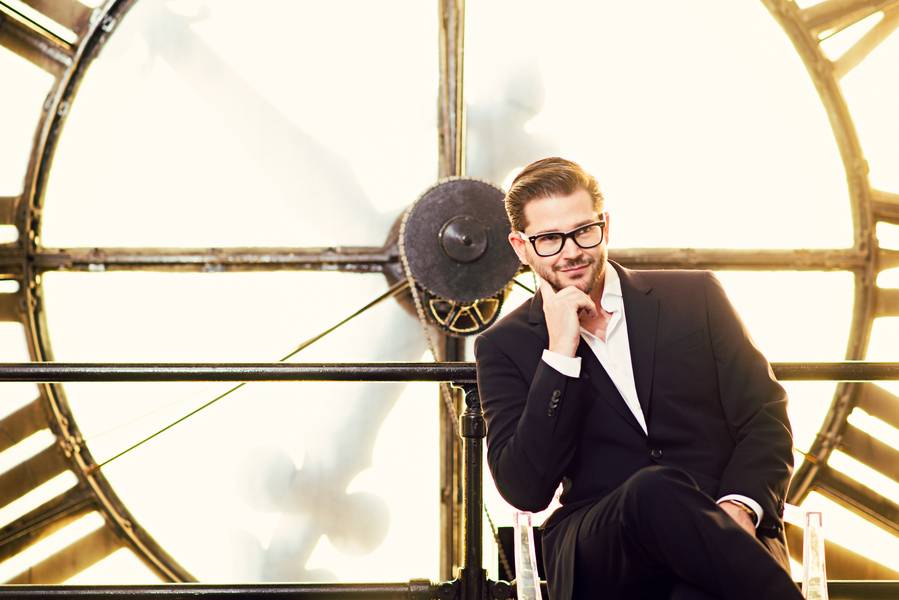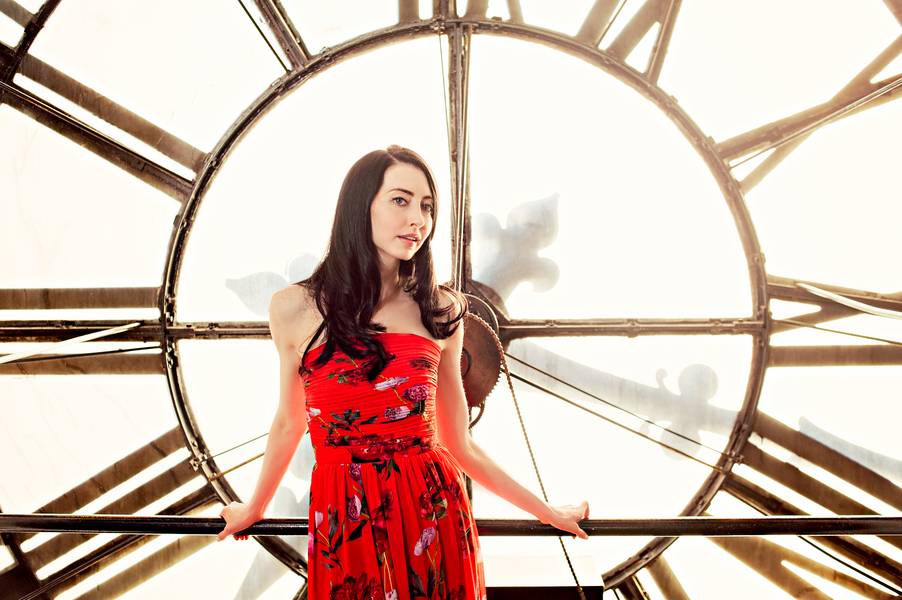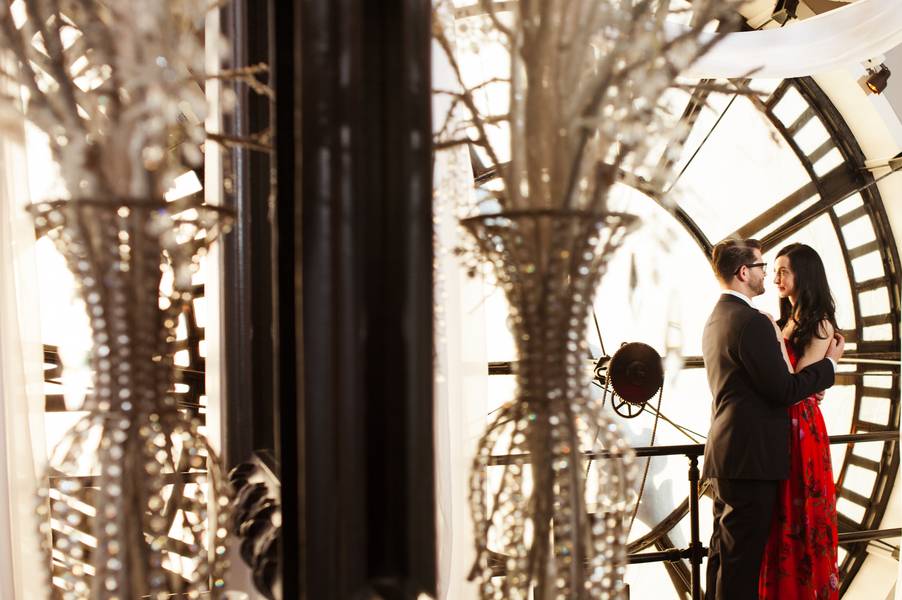 As the day continued and the ceremony began, Christy, in her classic wedding gown, made her procession down the aisle. The moment Christy and Danny intertwined fingers, looked into each other eyes and exchanged touching vows, in the form of eulogies, was a moment no one would forget.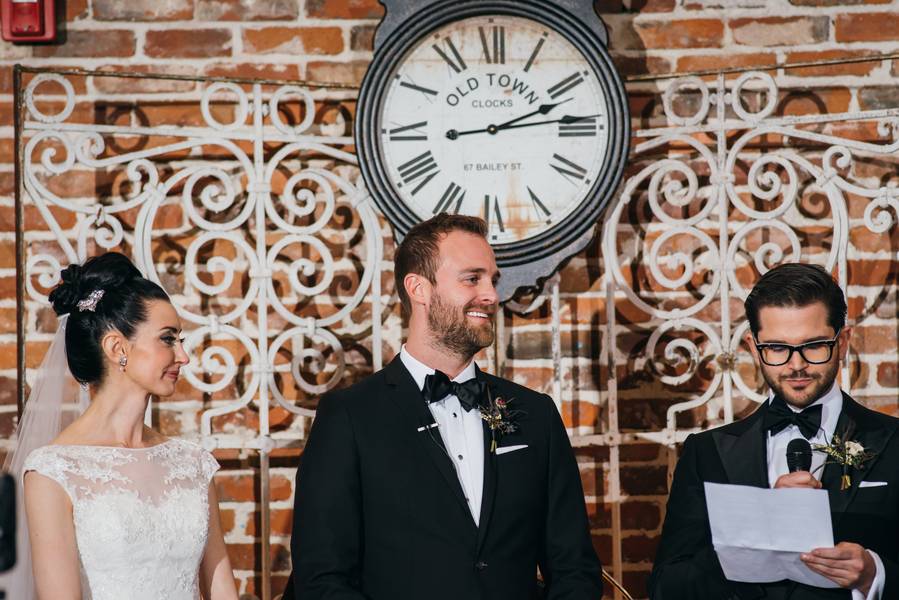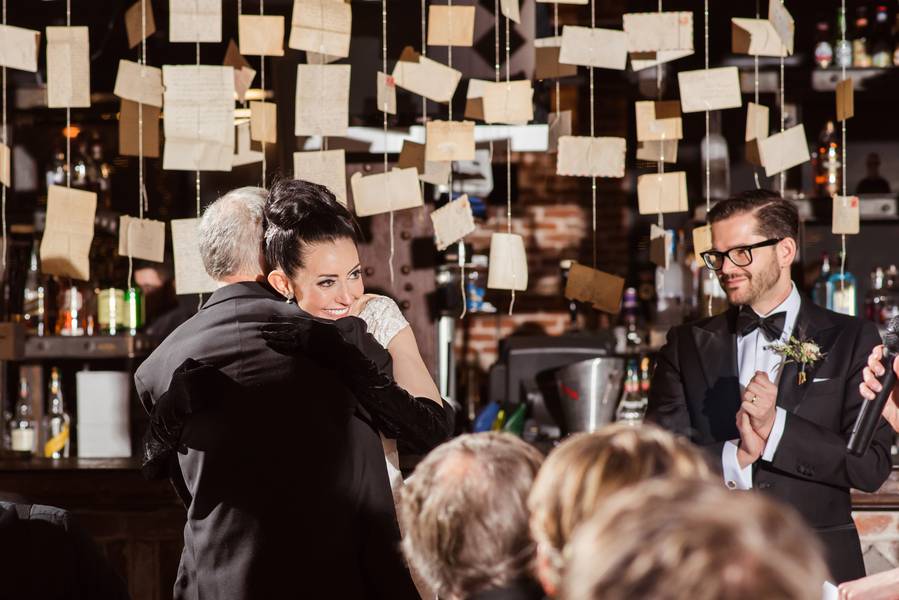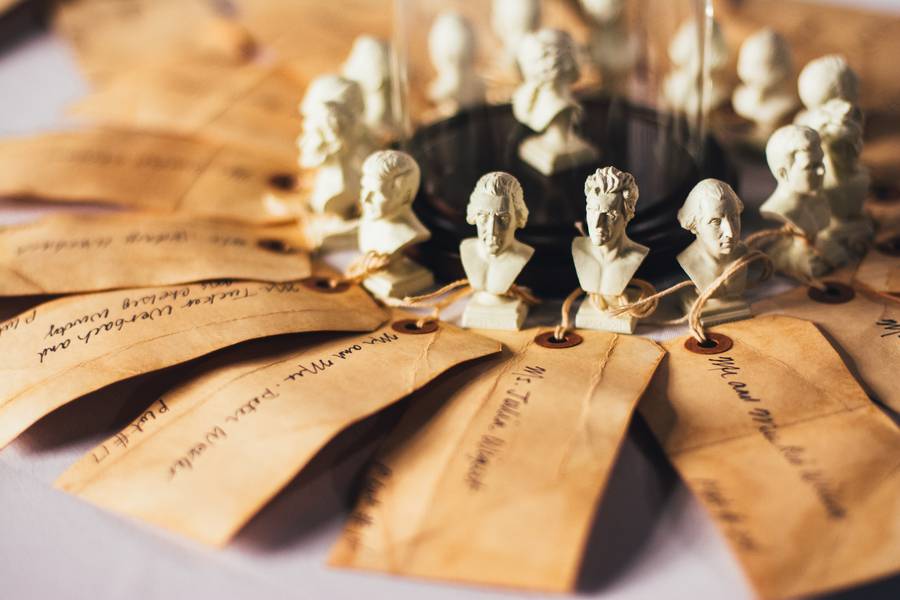 The reception was definitely a monster mash– if you will. Each table was beautifully decorated with a unique and individual centerpiece. From old, vintage books, dominoes, chess pieces, tarot cards, and spirit boards, to mossy tablecloths and tiny music boxes, each item represented the couple in one way or another. And to think the creativity would stop there… it didn't. WWII-era love notes hung from the ceiling above the dance floor where Christy danced with her father who then handed his daughter off to his son-in-law for their first waltz as a married couple.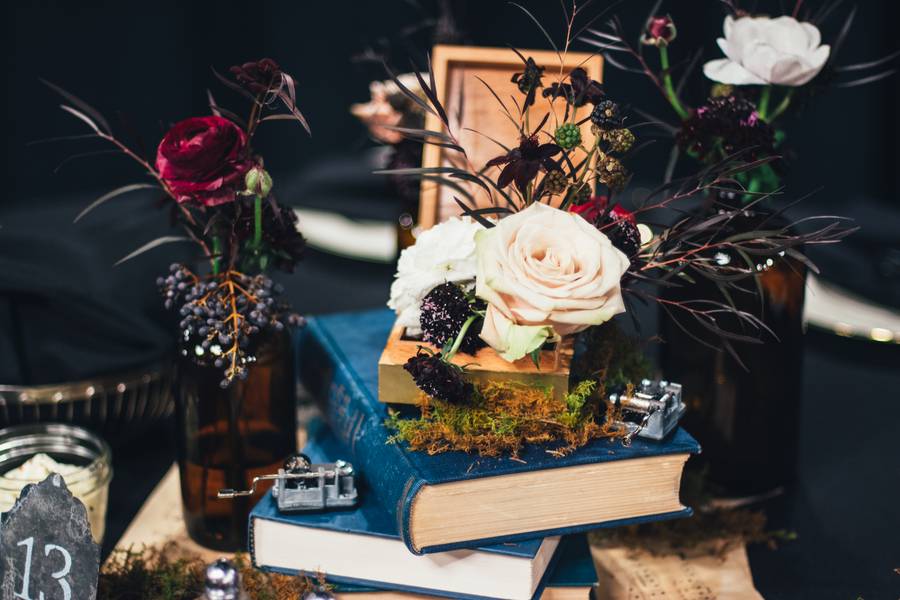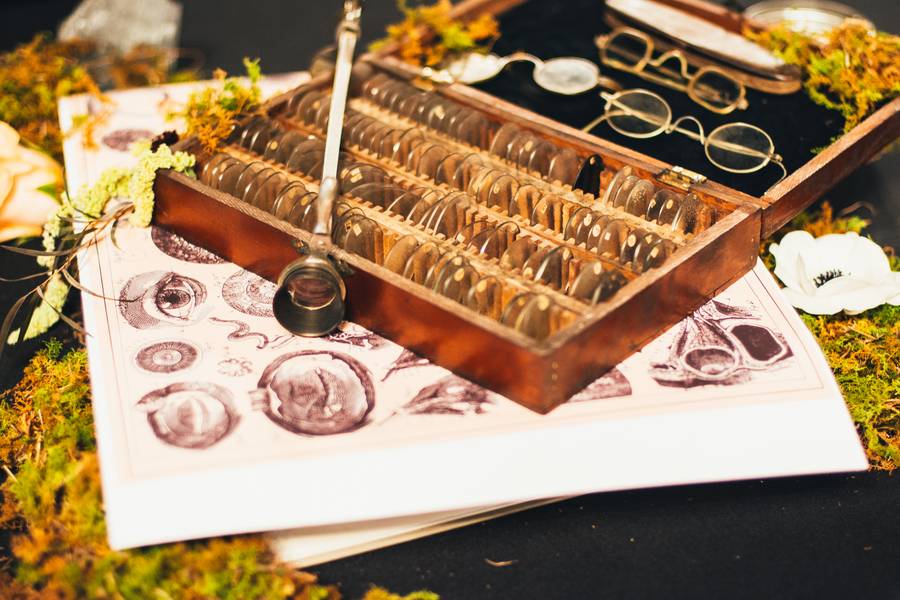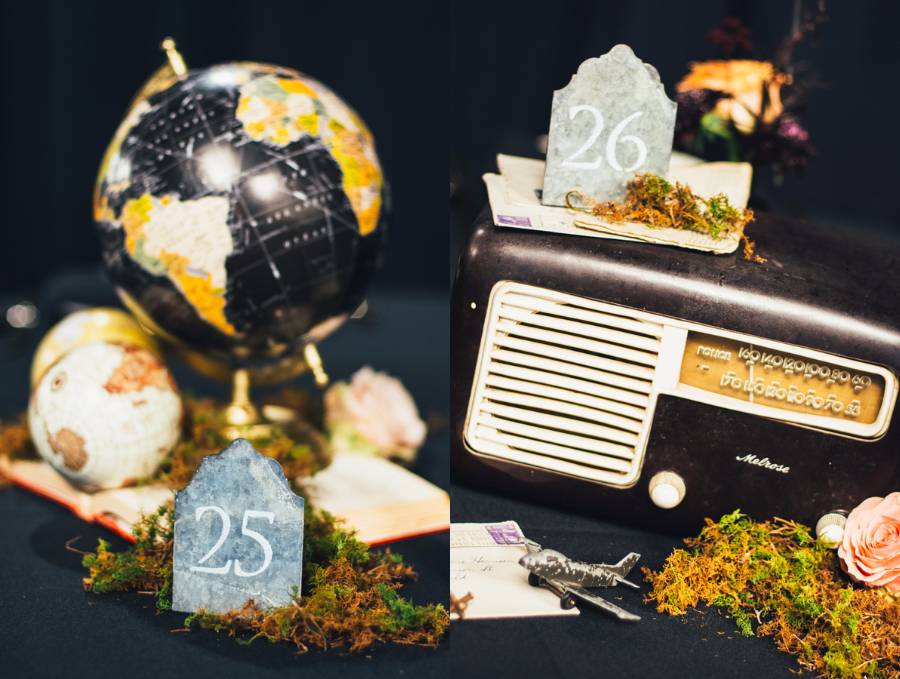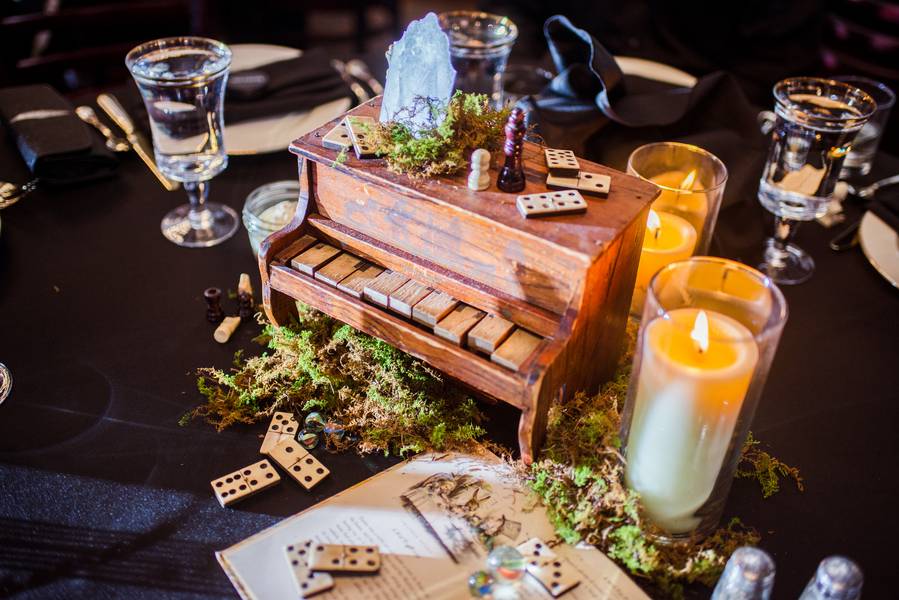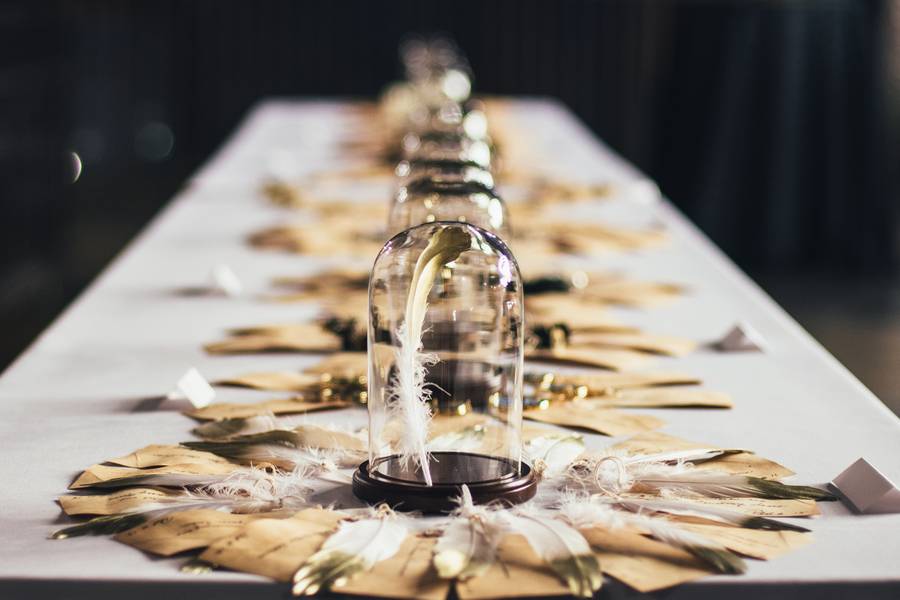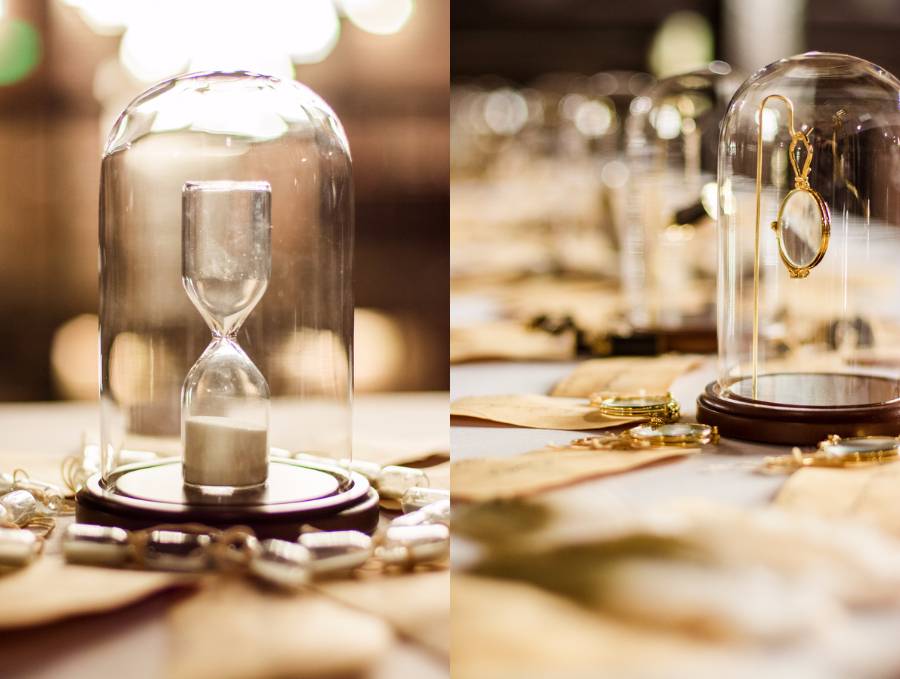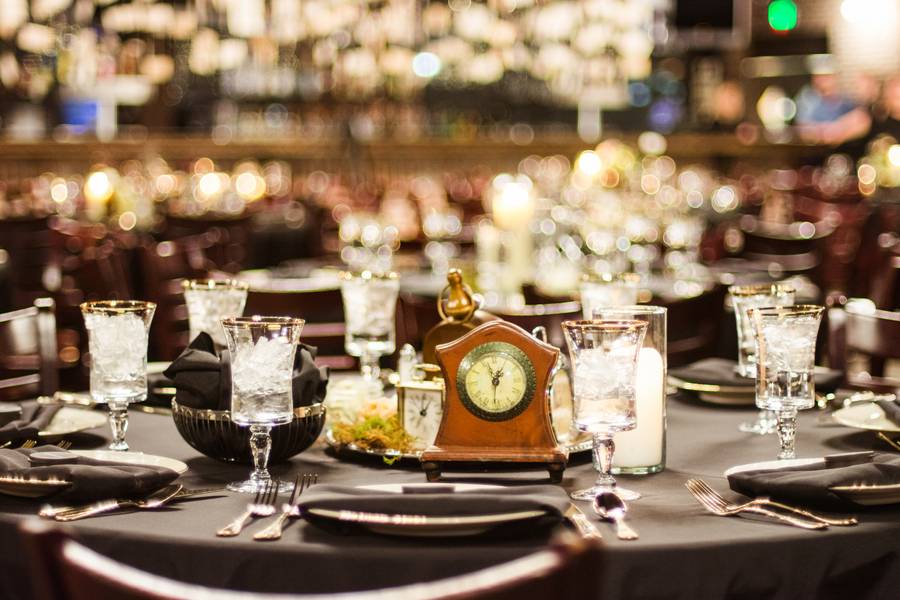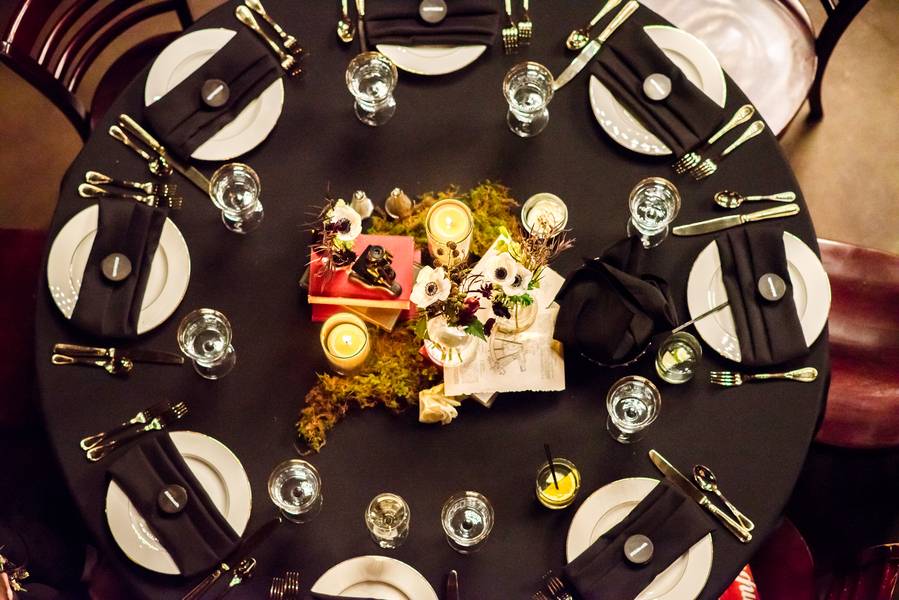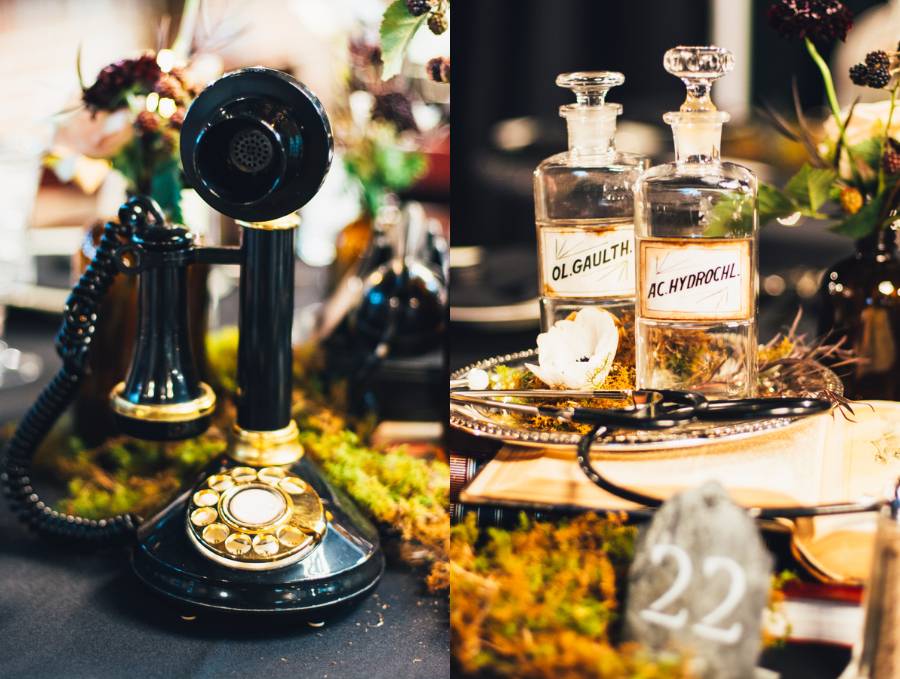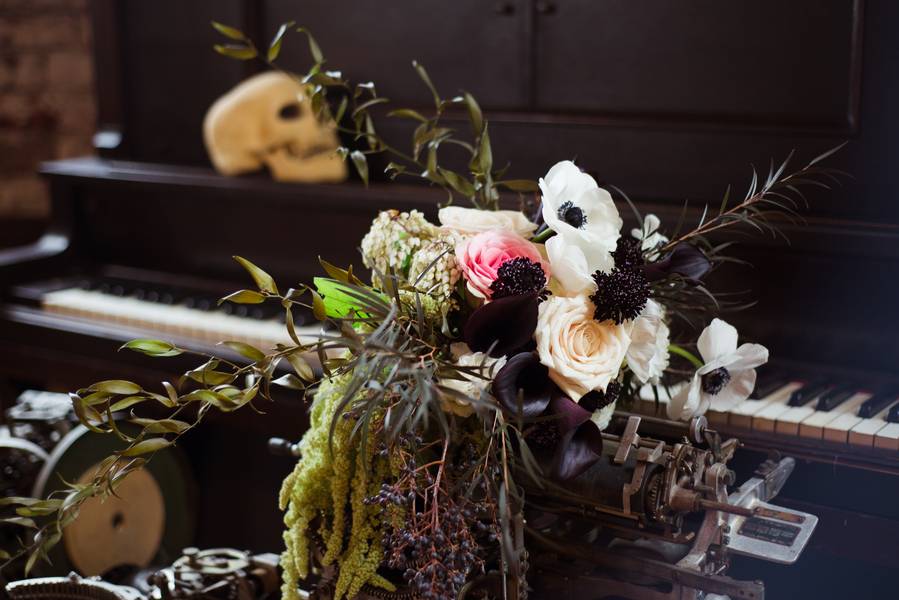 As the couple began their first dance, Itchy-O, a Denver-based percussion-centered electronic performance band, crash-surprised the couple's first dance with a dizzying electric cacophony. Shortly after, gorgeous ballet dancers put on a performance for Christy, Danny, and their guests.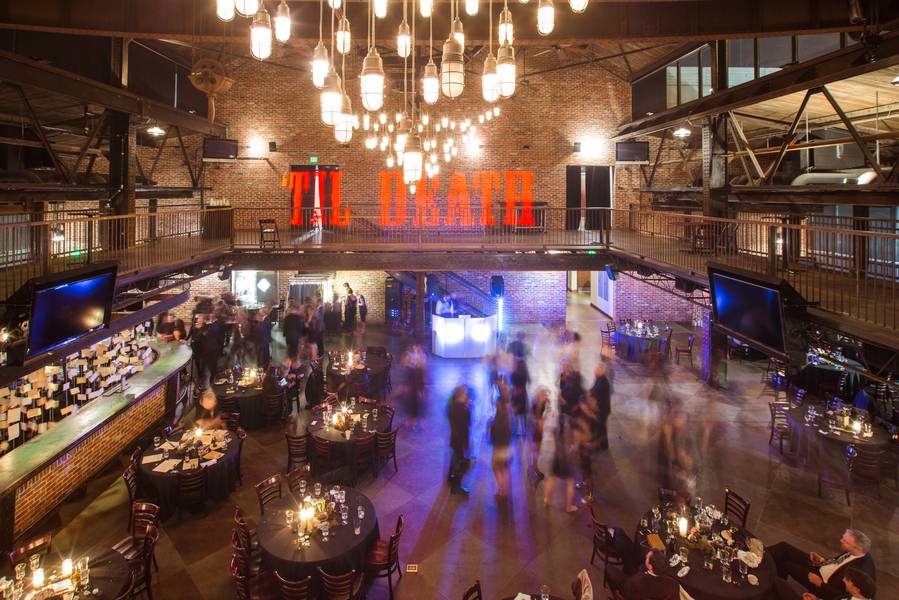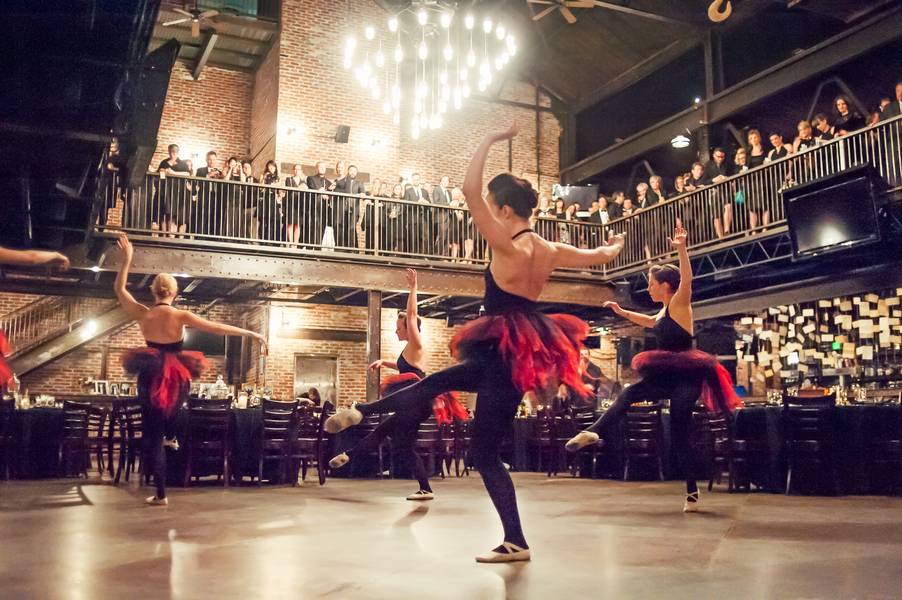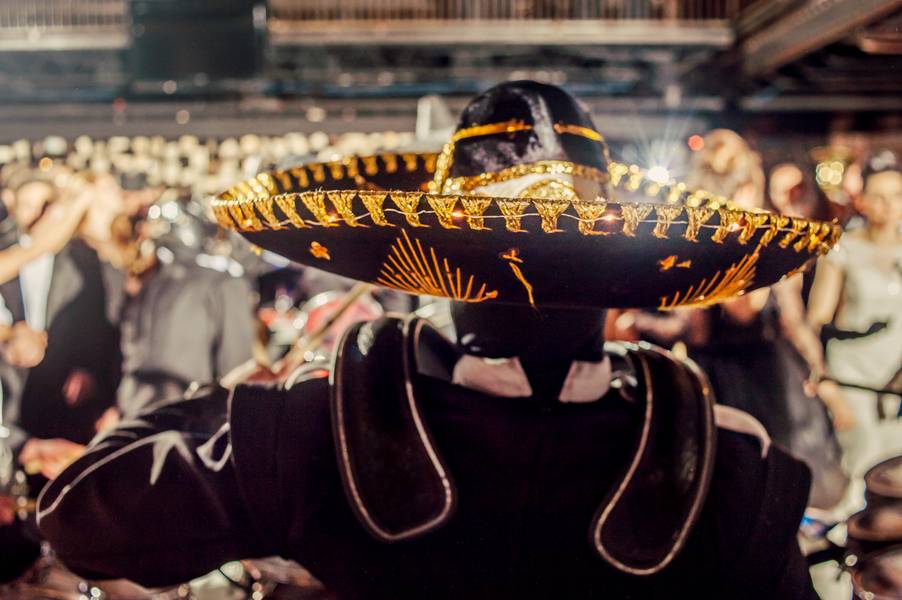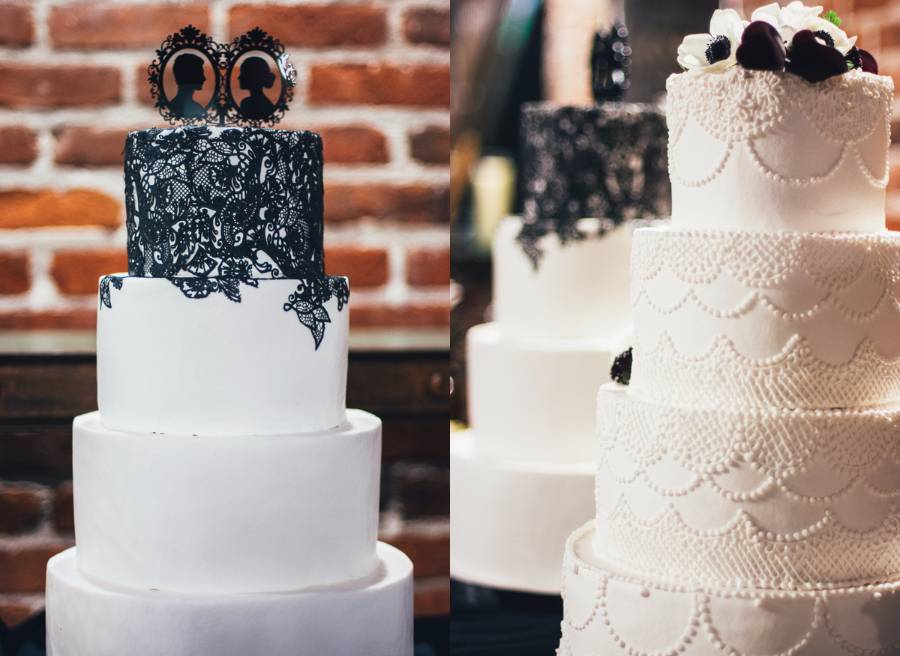 After dancing their lives away with their friends and family, Christy and Danny drove off into the sunset in a vintage hearse with a license plate that read "till death."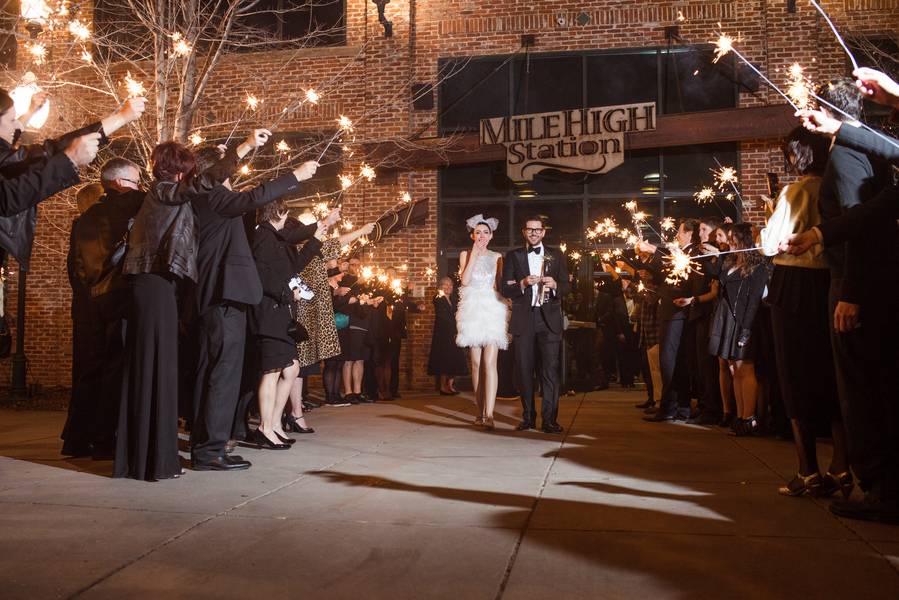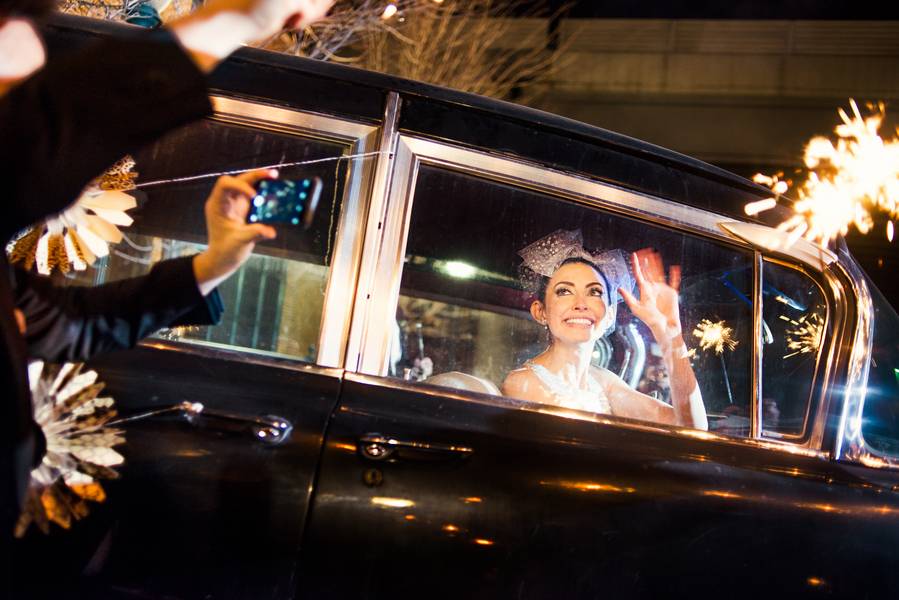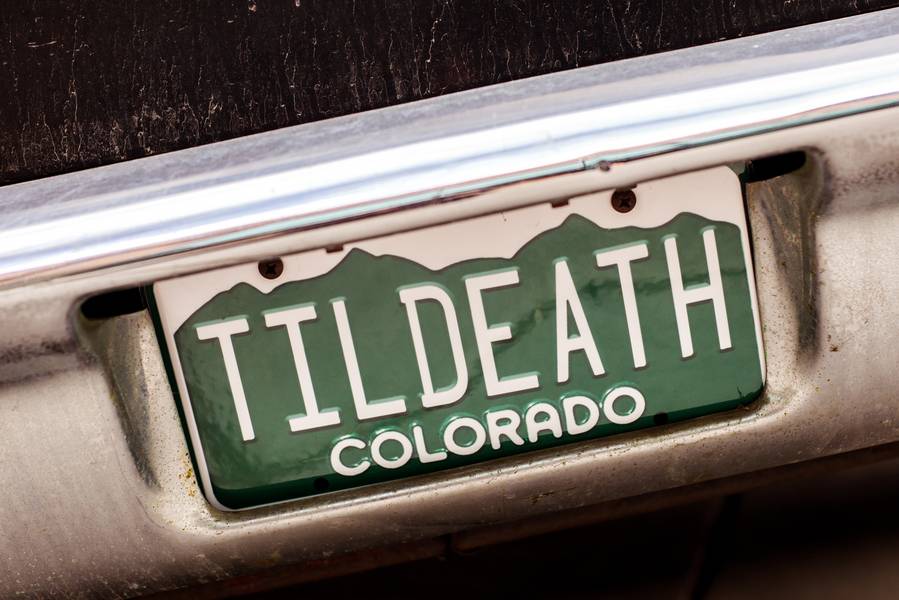 About the Photographer
From The Hip Photo, Colorado's best-reviewed photography team, is a full-service, professional company specializing in a wide array of disciplines so we can step in and tackle all of your photography needs, both personally and professionally. We do it all, from engagements, weddings, and newborn sessions to aerial drone
photography and video, commercial space interiors and exteriors, and construction documentation all the way to professional company headshots and events. We are photographers for life. With assignments taking us across the state of Colorado and as far away as Costa Rica and Russia, companies and individuals choose to work with us because they value photographers whose work is distinctive and inspired, while still maintaining a respect for timeless elegance. Our mission is to capture genuine moments with artistry and creativity and provide unrivaled service that is honest and unforgettable. We always seek to adapt our style of candid photography to the specifics of your situation, your priorities, and your goals for the finished product. Search the web for "From the Hip Photo" and you'll be met with impeccable five-star reviews and gush-worthy tales of collaboration and client satisfaction. Why? It's the fresh, fun perspective we bring to our collaborations. It's the way we craft our approach to your specific needs to ensure you receive the personalized, creative imagery you need to tell your story and showcase your brand. It's the feel of photos that are as distinctive and inspired as they are timeless. Call us at (720) 390-5995 or email us at [email protected] and speak to one of our helpful staff members. Come see us at our new studio at Stanley Marketplace where we're neighbors with the coolest local restaurants and businesses in Colorado. Stanley Marketplace // 2501 Dallas St. // Aurora, CO 80010.
Take this Advice
Updo It Yourself- Add a rustic, personal touch to your wedding day hairstyle with a homemade flower crown, a stunning birdcage veil, or a gorgeous hair brooch. Centerpieces are everything- this is where you can really express you and your loved one's personalities as couples. Love reading? Throw in some vintage books. Love the outdoors? Add some mossy greenery. ~ Danny de Zayas/Photographer
Vendors
Photographer: From the Hip Photo
DJ: Elite DJ & Production
Cake Designer: Kelley Kakes
Floral Designer: Ladybird Poppy Floral Design
Cinema and Video: Lockerpartners Love Cinematography
Event Designer: Tangerine Room Events
Reception Venue: The Oxford Hotel
Photo Booth Equipment: The Traveling Photo Booth (Denver)