Last week, I attended my cousin Connie's wedding. She and her husband got married at JW Marriott San Antonio Hill Country Resort & Spa.
I was a little skeptical because I knew she had wanted a beautiful outdoor setting and I was thinking: Okay, so what changed? How did we go from wanting an outdoor venue to a hotel? But, she's my cousin and if this place made her happy, I was all in, so I brought my girlfriend and off we went.
All I can say is wow. I was completely blown away. This isn't "just" a hotel, it's…an experience. I honestly couldn't believe it.
We got there early so I had a chance to actually walk around and do a little exploring. Let me just say that at every turn the JW Marriott San Antonio Hill Country Resort & Spa surprises.
For one thing, there are tons of indoor venues she could have picked, including two different ballrooms and an absolutely gorgeous exhibit hall. All of these are probably a little "too fancy" for me, but I was stunned by how beautiful they were, and I can just imagine all the happy couples who are destined to get married in them.
The real treasure though, was the pavilion, which is what Connie had picked out because it offers a mix of both indoor and outdoor spaces and she didn't want her special day spoiled by the prospect of rain, so she played it safe.
Not that she needed to worry, it hasn't rained in half of forever, but I have to say that the pavilion was beautiful, and the space is enormous. There was plenty of space and even with more than a hundred friends and family, we barely made a dent.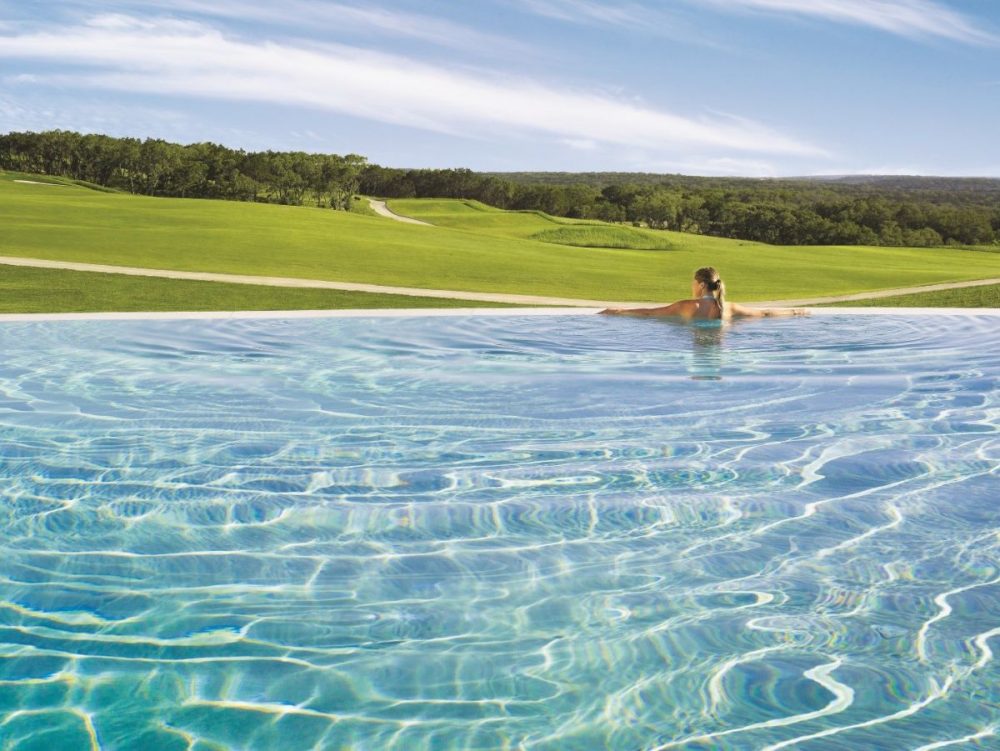 It's beautiful too, and when I got a chance to talk to her a little bit before the ceremony, she told me that the choice of the pavilion was kind of agonizing. I could understand why because as pretty as the pavilion area is, it's just one of three different outdoor venues that the JW Marriott San Antonio Hill Country Resort & Spa has to offer.
The River Bend Pavilion was amazing too, but she was really tempted by the Sunday House. Her only concern there was that it's smaller than the space she chose, at just 900 square feet, making it a great choice for small, intimate gatherings but with so many guests, she was worried there might not be enough space for everyone to move about comfortably.
I think she made the right decision given the size of her wedding but me? When I get married, I'm totally into the idea of a smaller wedding and the Sunday House looks perfect. That's one of the best things about the resort. They offer something for everyone.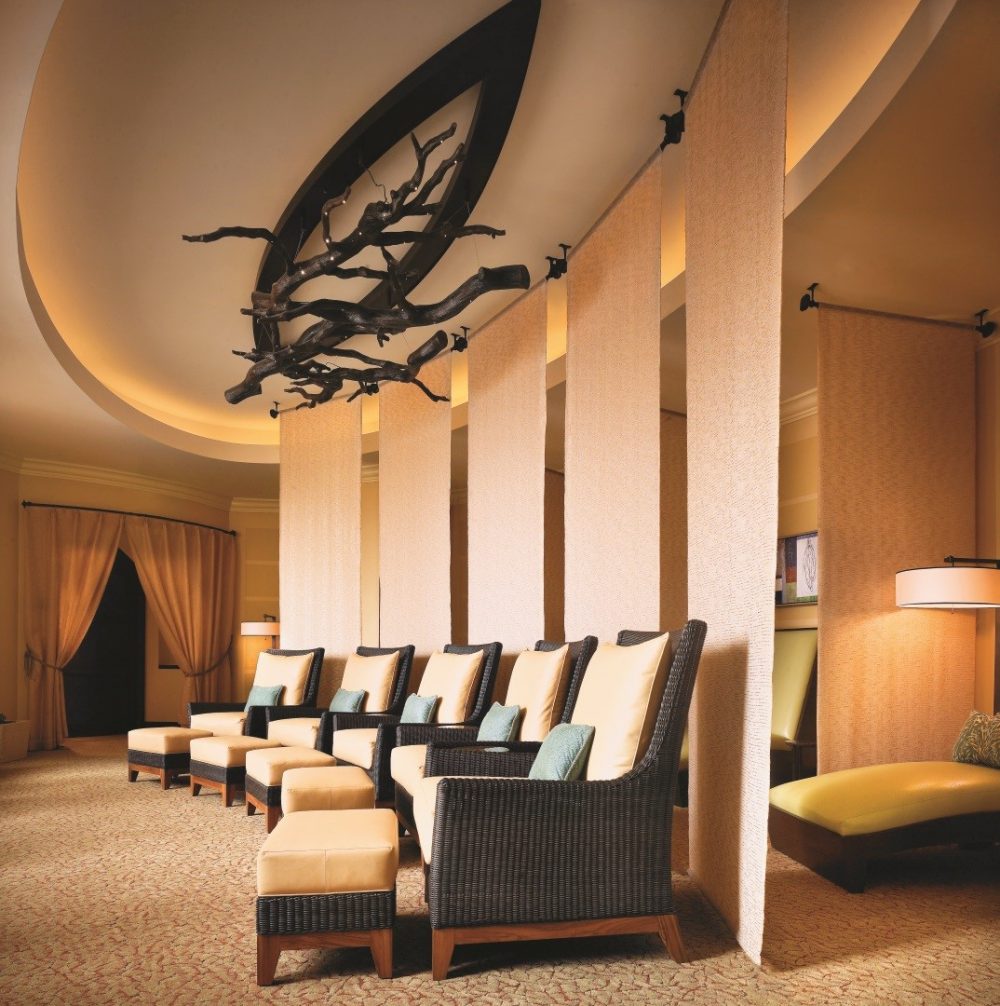 What made the JW Marriott San Antonio Hill Country Resort & Spa such a great venue though, was the fact that she had lots of wedding guests coming in from out of town.
If you've ever done something similar (and you probably have) you know what a challenge it can be to find your way around a city that's totally unfamiliar to you. It's so easy to get lost and if you do, there's a chance you might miss the wedding completely.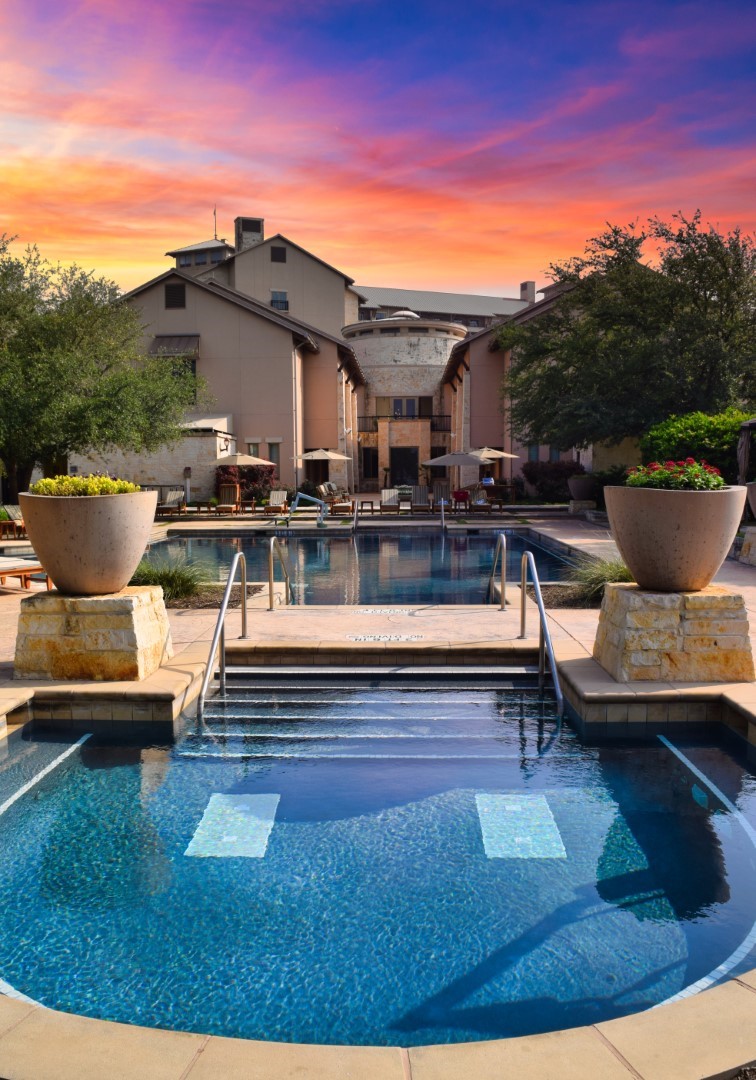 That's not a concern here, since your guests can simply stay at the wedding venue. One of the perks of being both an awesome venue and a hotel, right?
On top of that, JW Marriott San Antonio Hill Country Resort & Spa caters and has an IT staff on site, so you won't have to worry about the food angle, and all of their ingredients are locally sourced.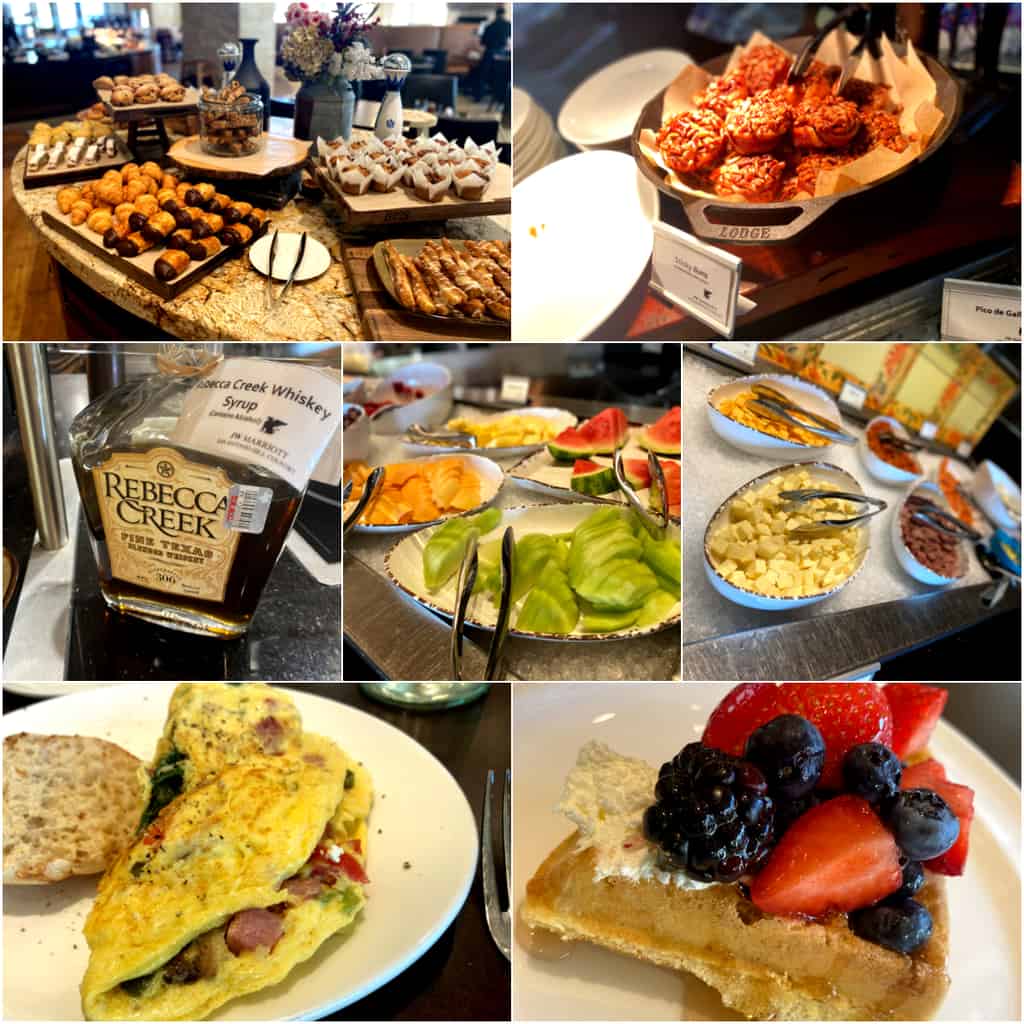 If you want to do something high tech and incorporate video, pictures or music into your big day, you've got experts right there on the property that you can rely on if your technology gets uncooperative. As an added bonus, the hotel has fiber optic cable throughout and offers a massive 100-foot-wide screen projection to display those photos and videos on. Talk about larger than life!
JW Marriott San Antonio Hill Country Resort & Spa is a lot more than just a hotel too. My girlfriend and I both got a lot of use out of the Lantana Spa while we were staying there. Between the fantastic spa treatments and the lagoon-like pool, you might not want to go home.
If all of that sounds like a dream come true, that's because it absolutely is. In fact, if anything, the words you're reading here don't really do the place justice. To get the full effect, you really need to check out the photos on the hotel's website, or even better, book a stay for yourself and someone special. Spend a couple of days being treated like a King or Queen and enjoying all that the resort has to offer.
That's all it will take to hook you for life and convince you that whether it's a wedding or some other type of gathering, you need to host it here. It's an absolutely unforgettable space with a warm, friendly staff and service that's to die for.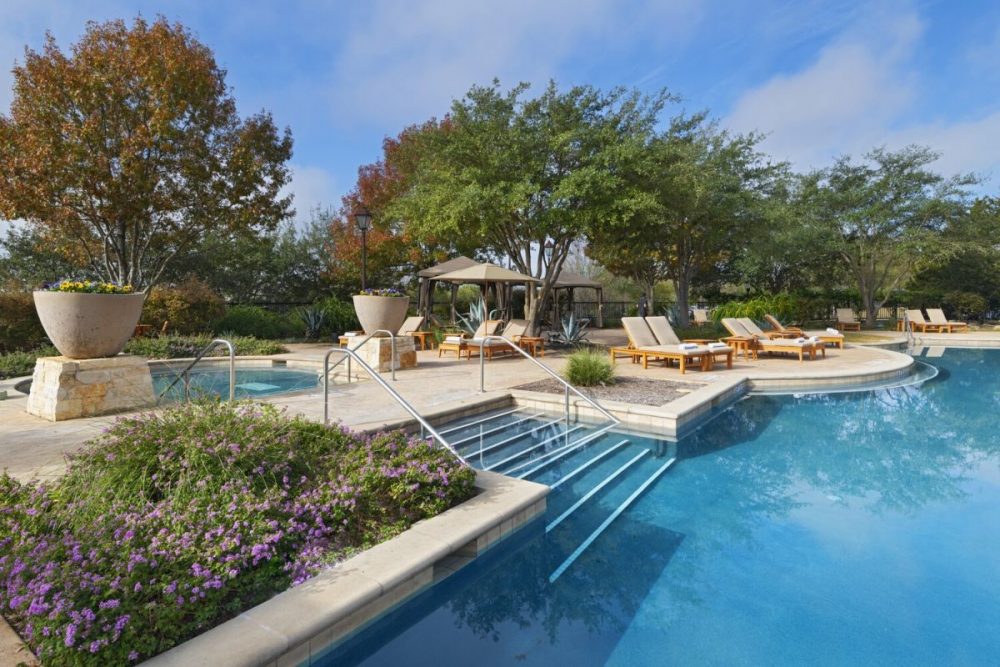 The hotel has just over a thousand rooms and while we were there, I got talking with some of the staff. Did you know that every single one of them has been redecorated? These people are obsessed about details (in a good way!) and it really shows.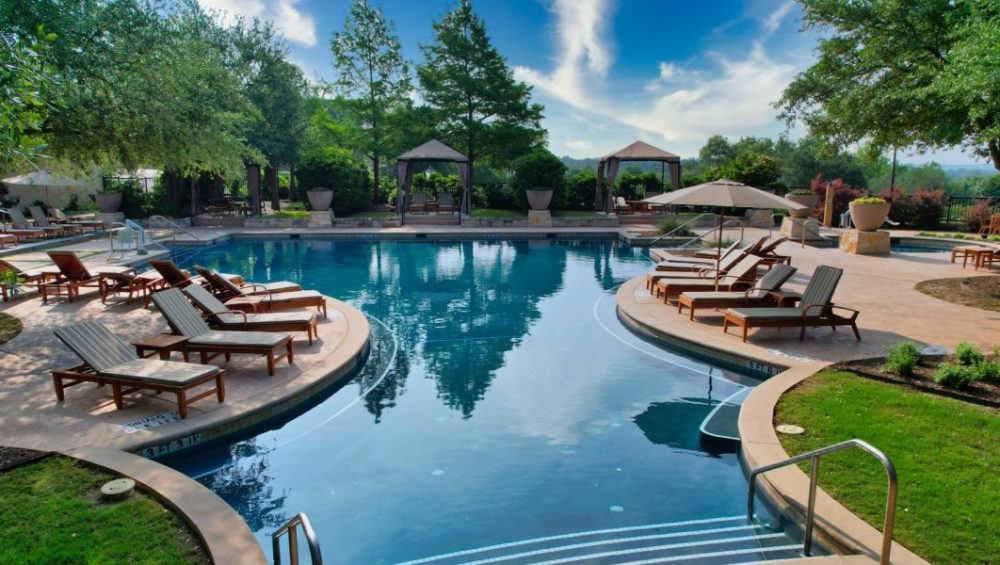 Best of all, after the wedding, the newlyweds can plan their honeymoon in such a way that they can spend the first few days (or even the whole thing) enjoying the hotel's amenities. They even offer spa packages for that exact purpose (Which by the way can booked online here with booking code 33S).
Connie's wedding was absolutely beautiful and I was absolutely stunned by the venue and everything it had to offer. It's the perfect place for weddings, elaborate Christmas parties, and really, any occasion where you want to bring family and friends together for an unforgettable experience.
I may not get married any time soon, but even if I don't, I'm going to host something at the JW Marriott San Antonio Hill Country Resort & Spa. It's just an incredible venue. Just spend one day there enjoying all that it has to offer. You'll be hooked just like I am.