Hello, ladies! Today's feature is a stunner! Thirty (yes, you read that right!) amazingly talented global vendors collaborated on this bespoke luxury styled wedding. Think about what you need to pull off an elegant wedding, it's all here! This shoot was into two parts – the first featuring the color combo emerald, gold, and white.  The second part focused on the Asian Fusion themed set up with a variety of colors. The model bride was strikingly beautiful in her simple yet sophisticated on her Caroline Castigliano designer wedding dress. The groom didn't disappoint and looked fab on his black Ahsan's suit. And what better way to pull off a grand wedding than arriving in lux cars as Mercedes GTC and Ferrari F12! Honestly, we are still swooning over the details of this shoot. Check out this eye-drooling shoot and tell us what's your favorite detail in the comments below!
Elegant in Emerald-Green-White Combo
These colors were a symbol of royalty and richness in the old times. True enough, the details on this part were a perfect symbol of grandeur. The bride's dress is to die for! If you want to make a statement on your wedding day, cop this style and you'll be the next talk of the town!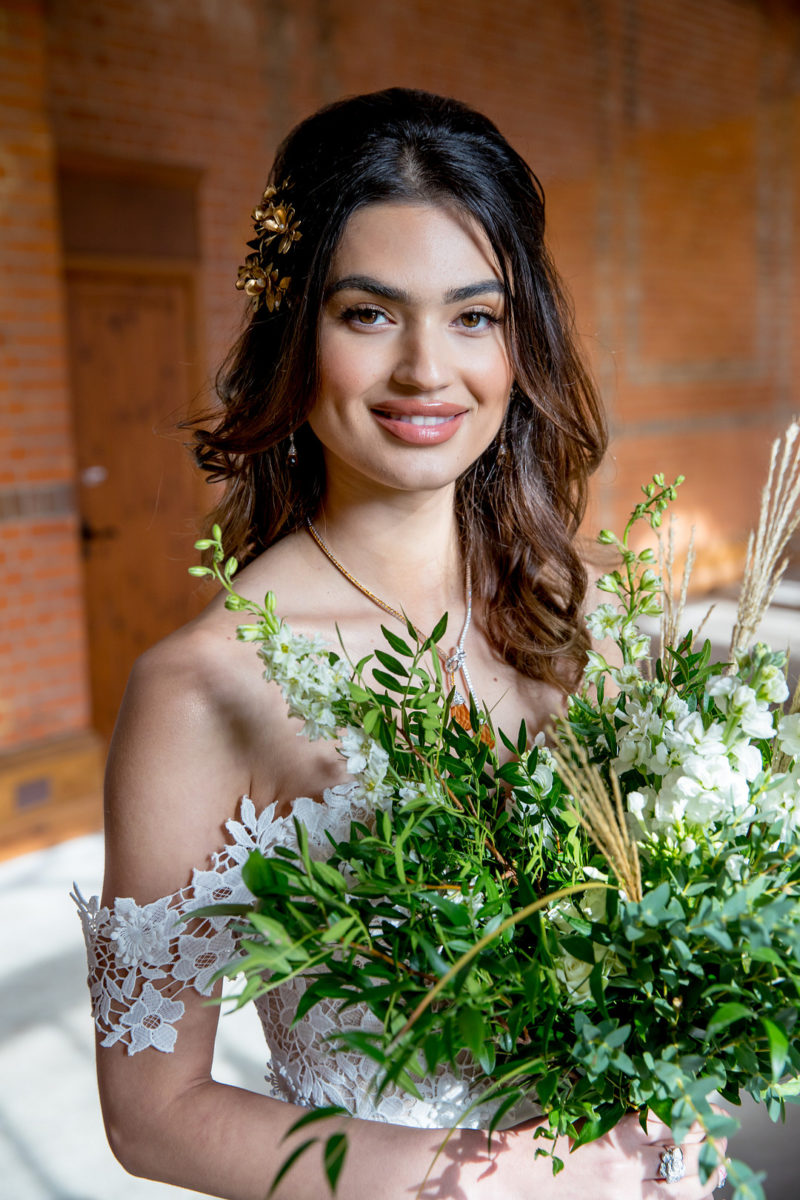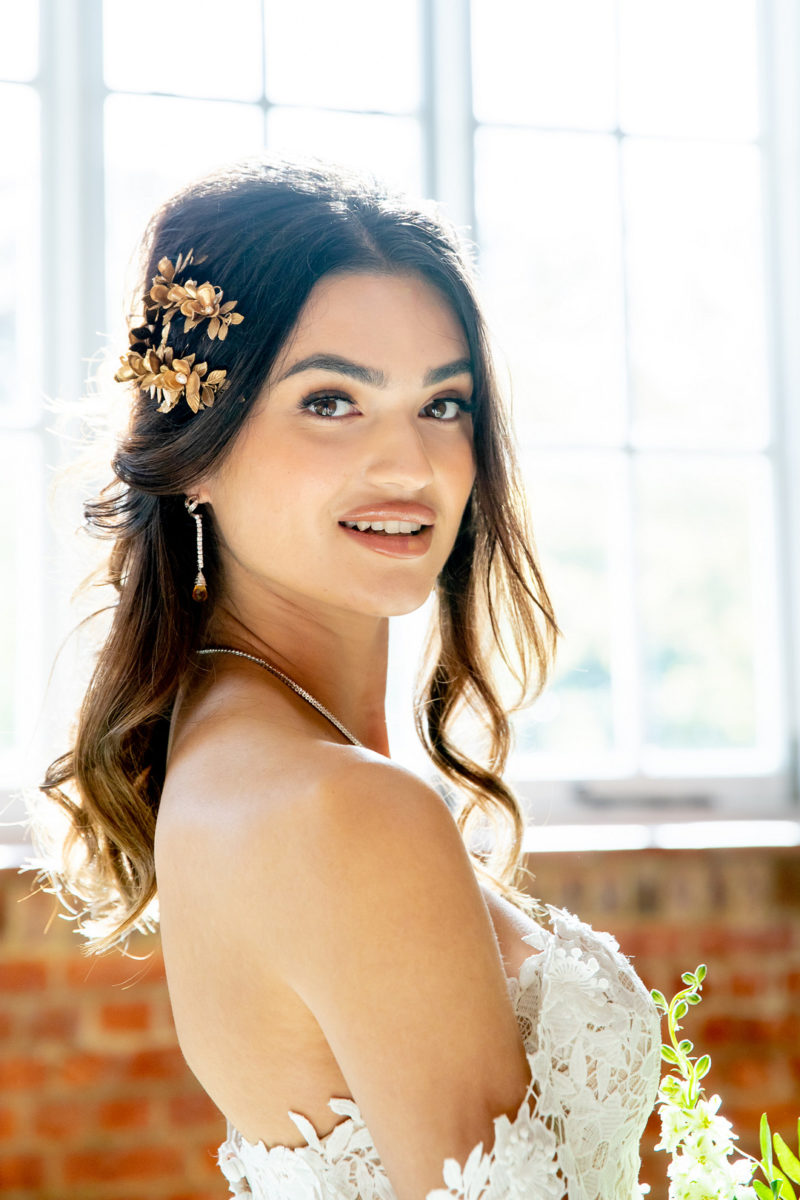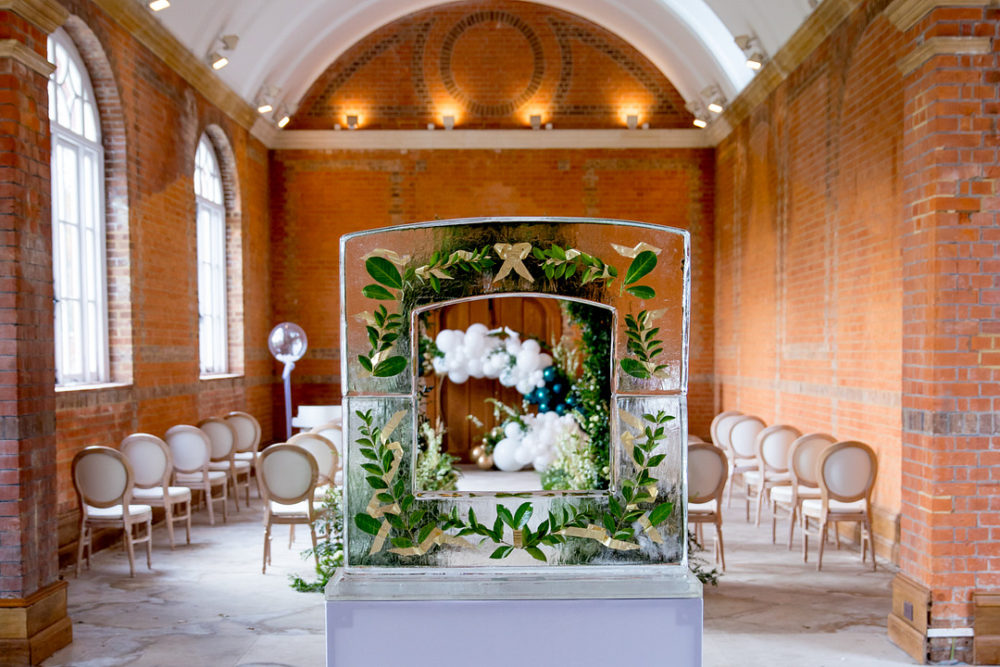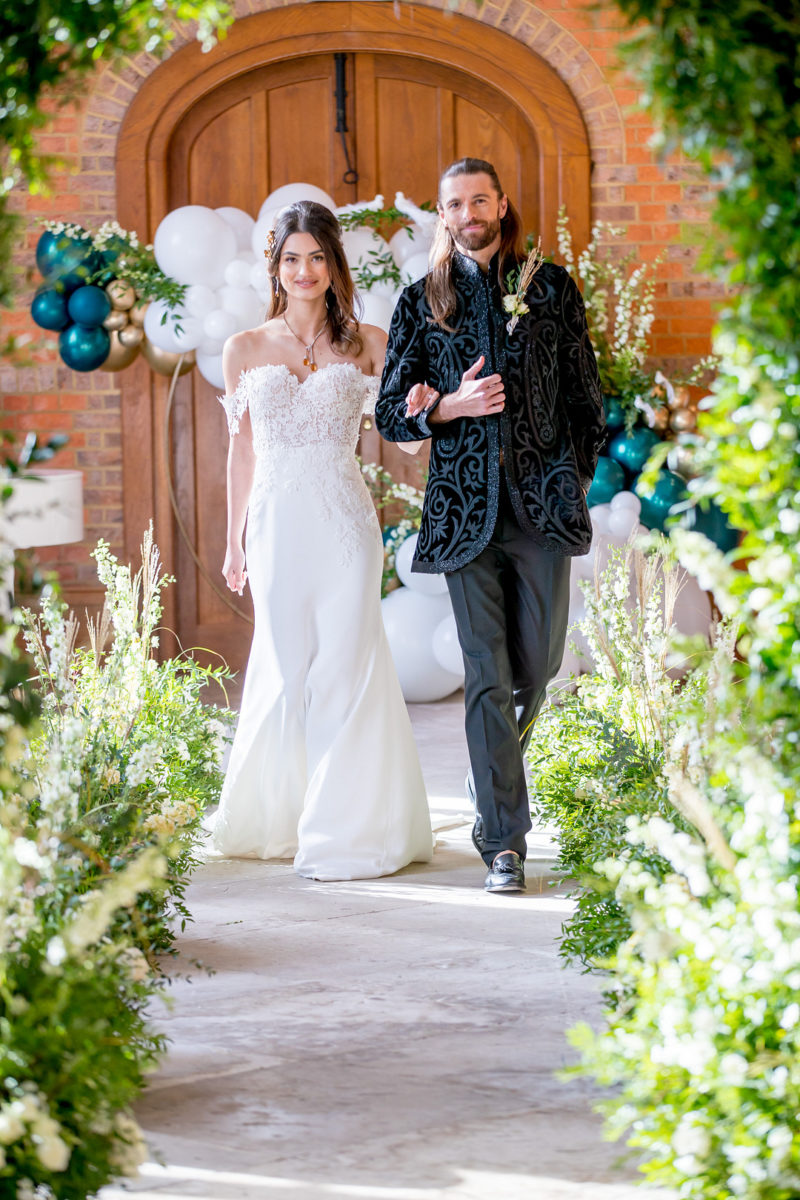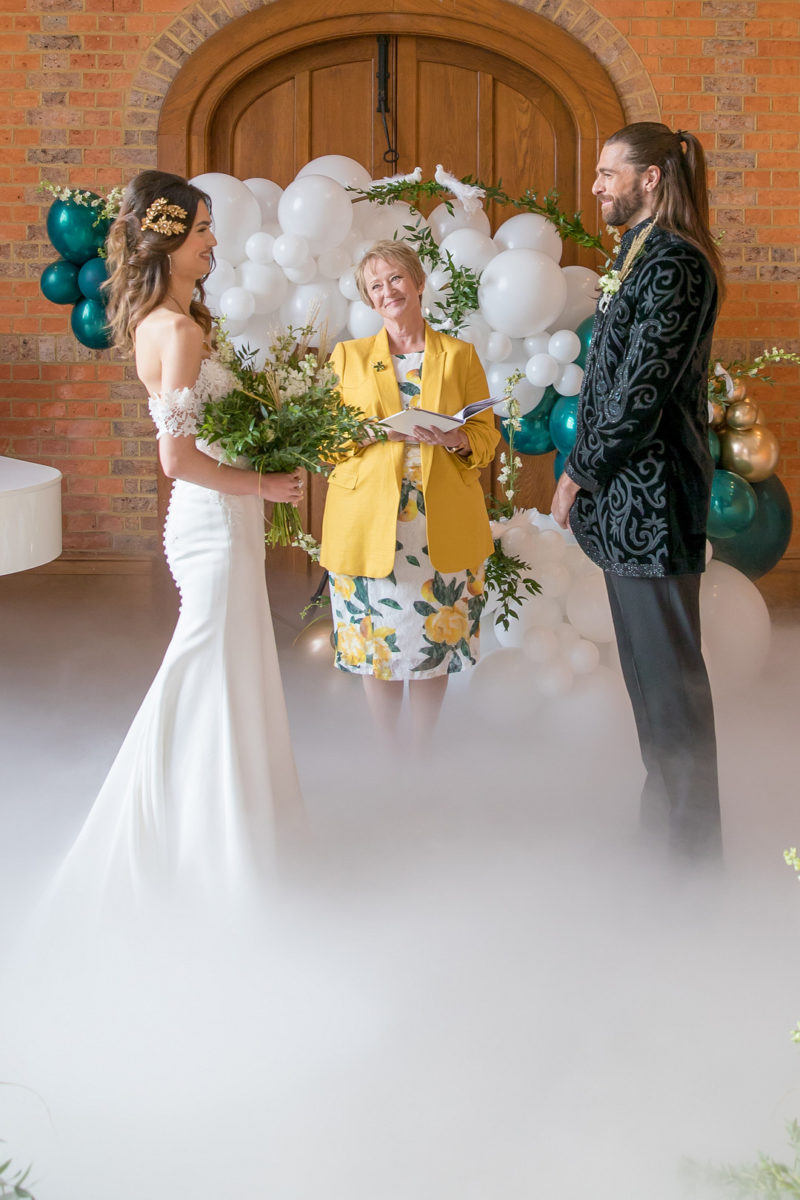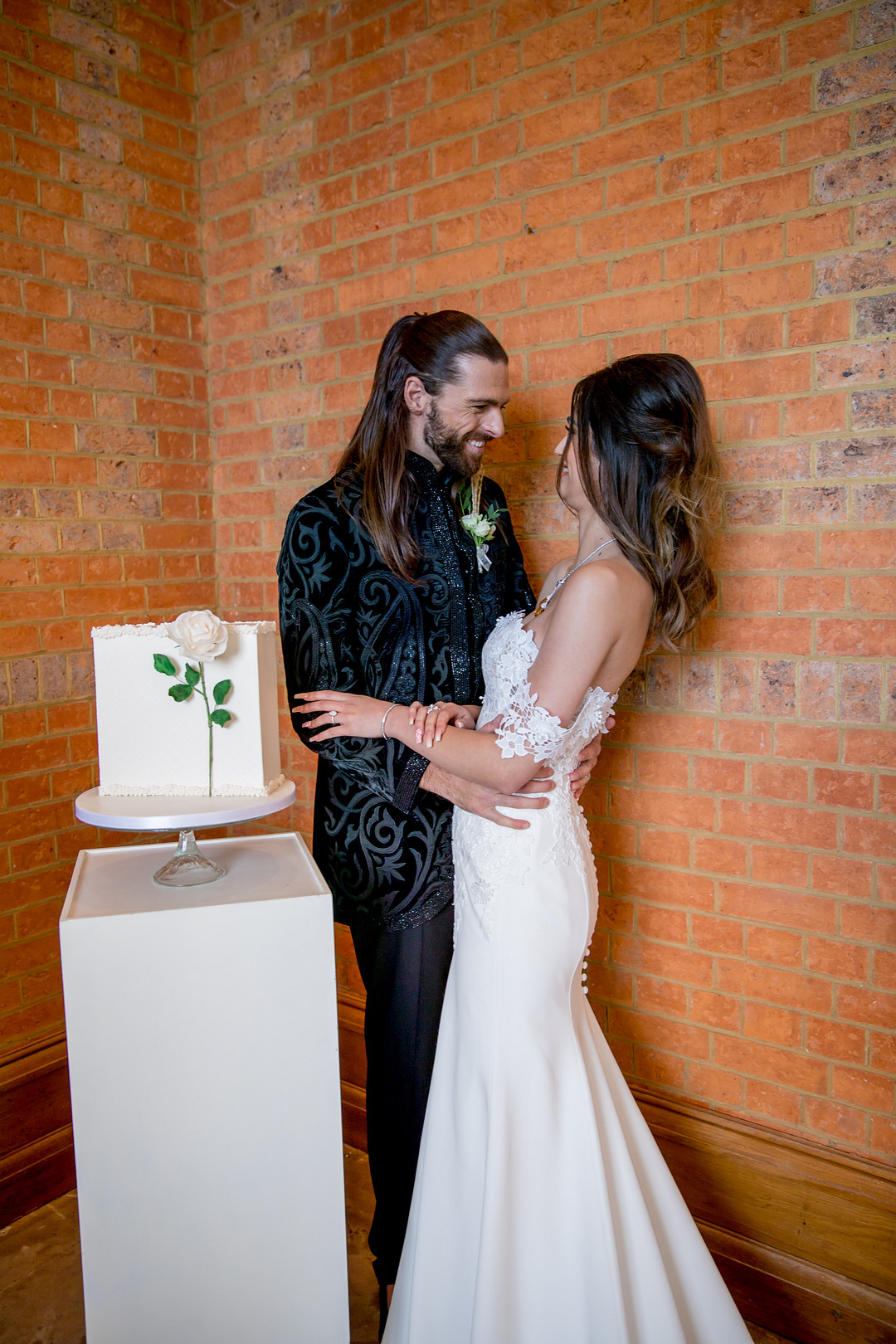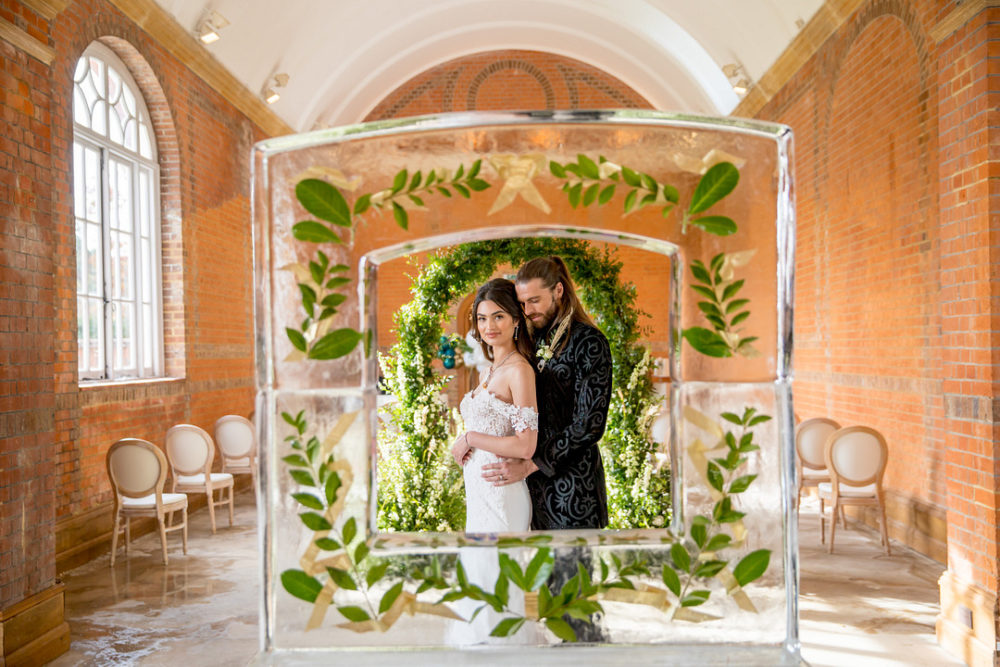 Asian Fusion Reception
Kudos to Tes Moments, the event planner, who specializes in bespoke Asian Fusion weddings as well as her entire team! Their work in this shoot is incredible! The details chosen were truly a reflection of careful planning.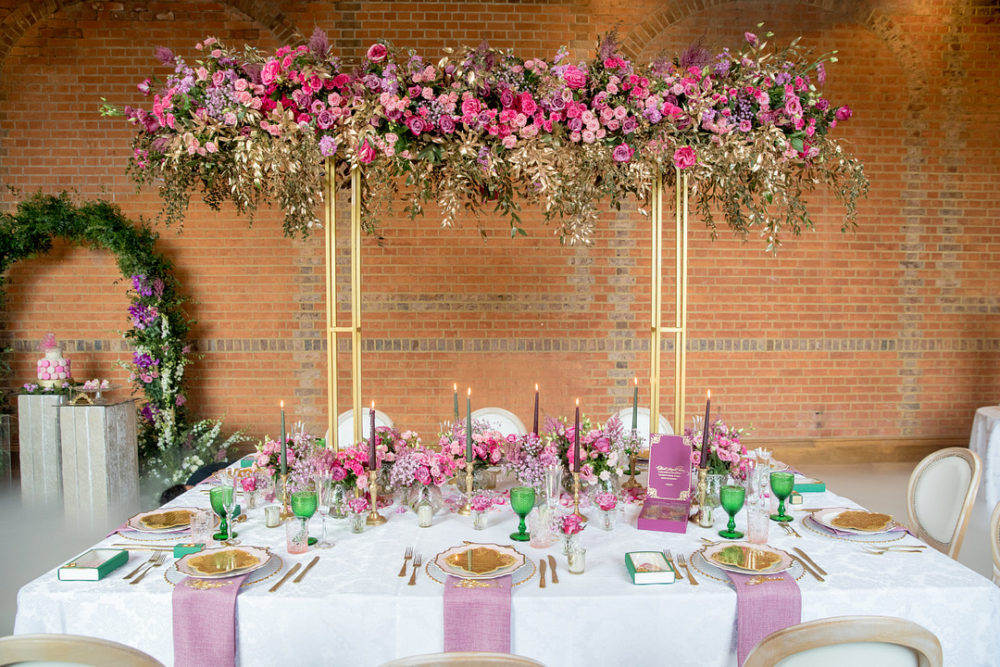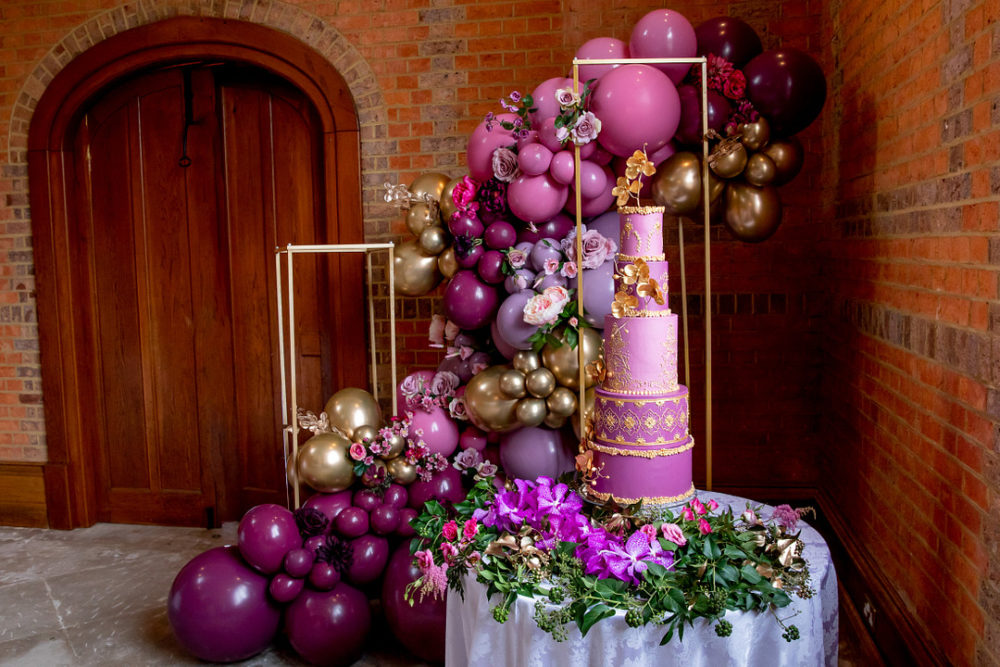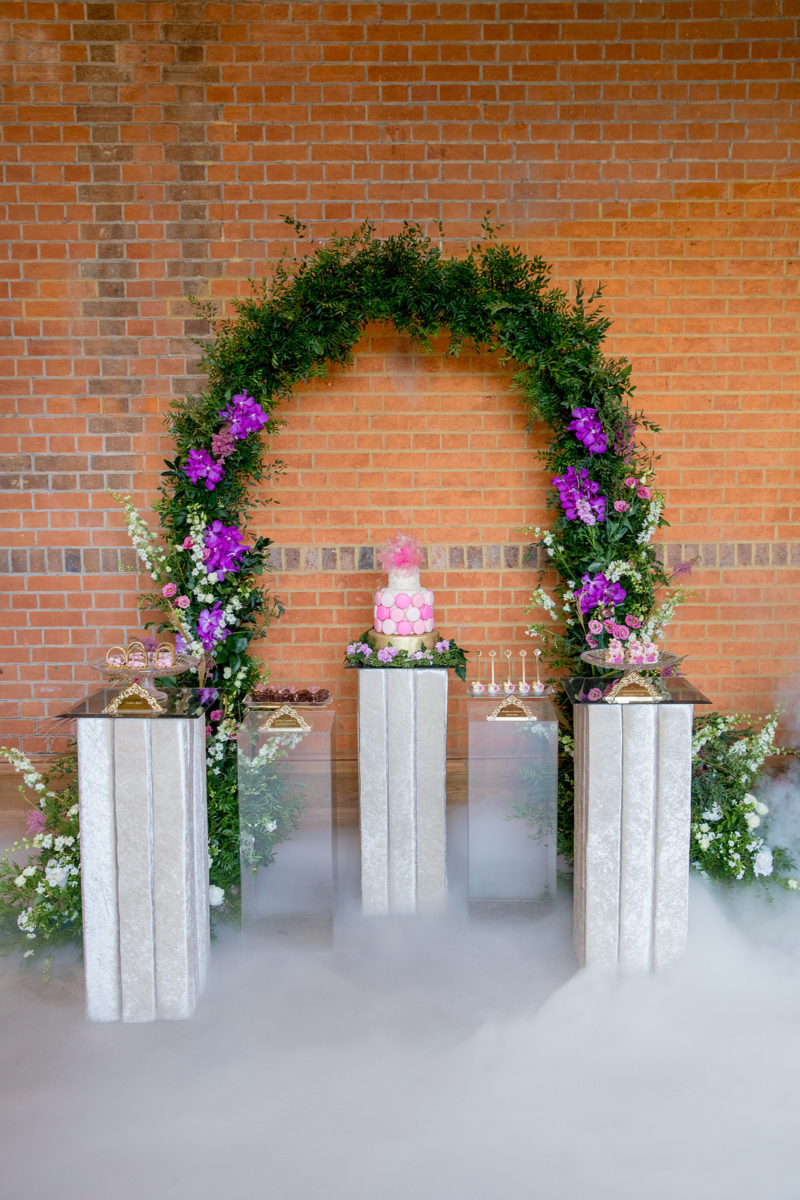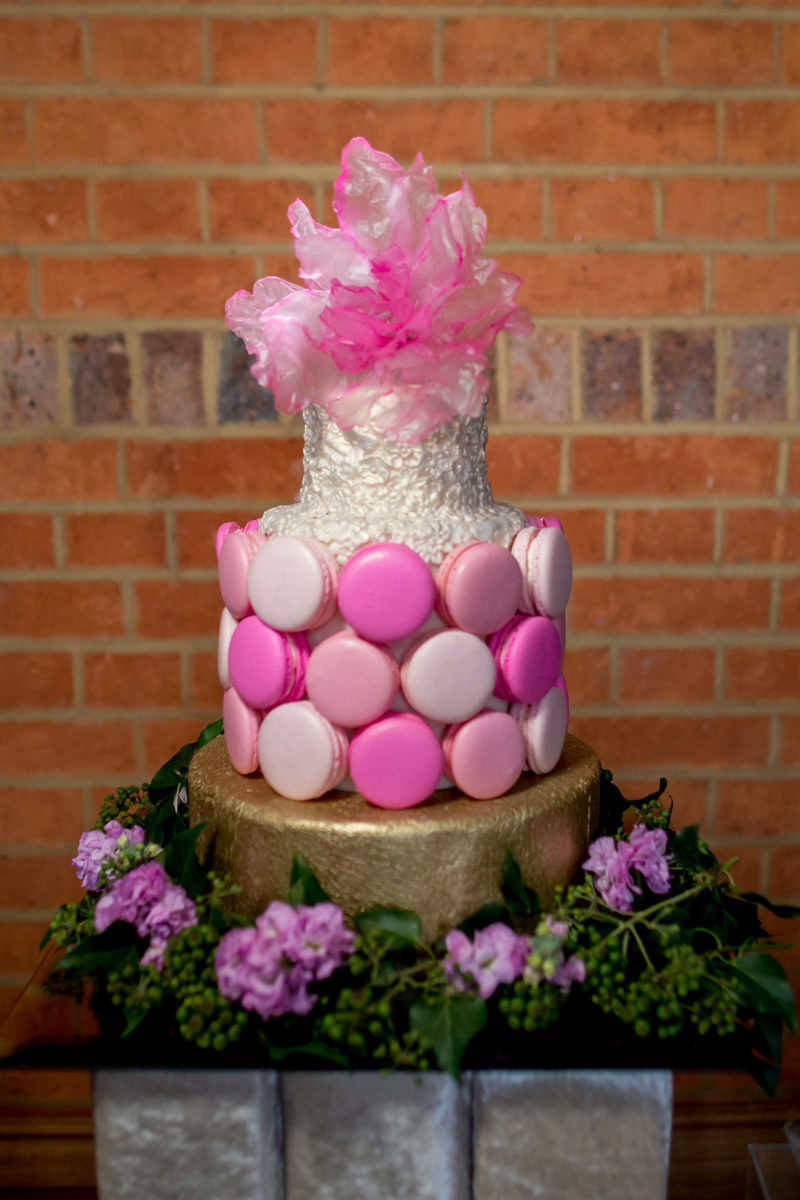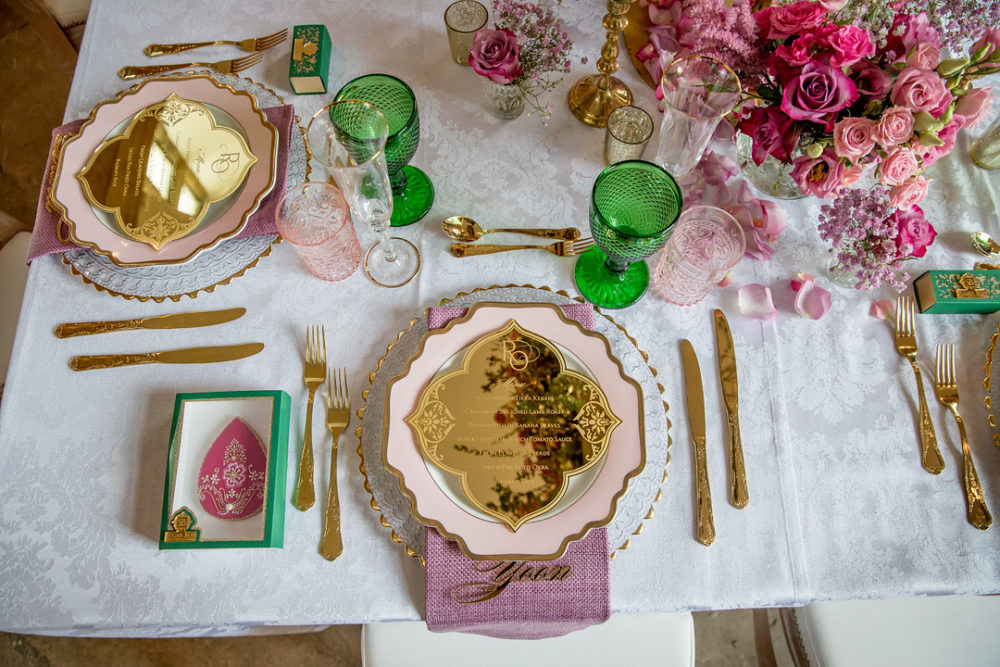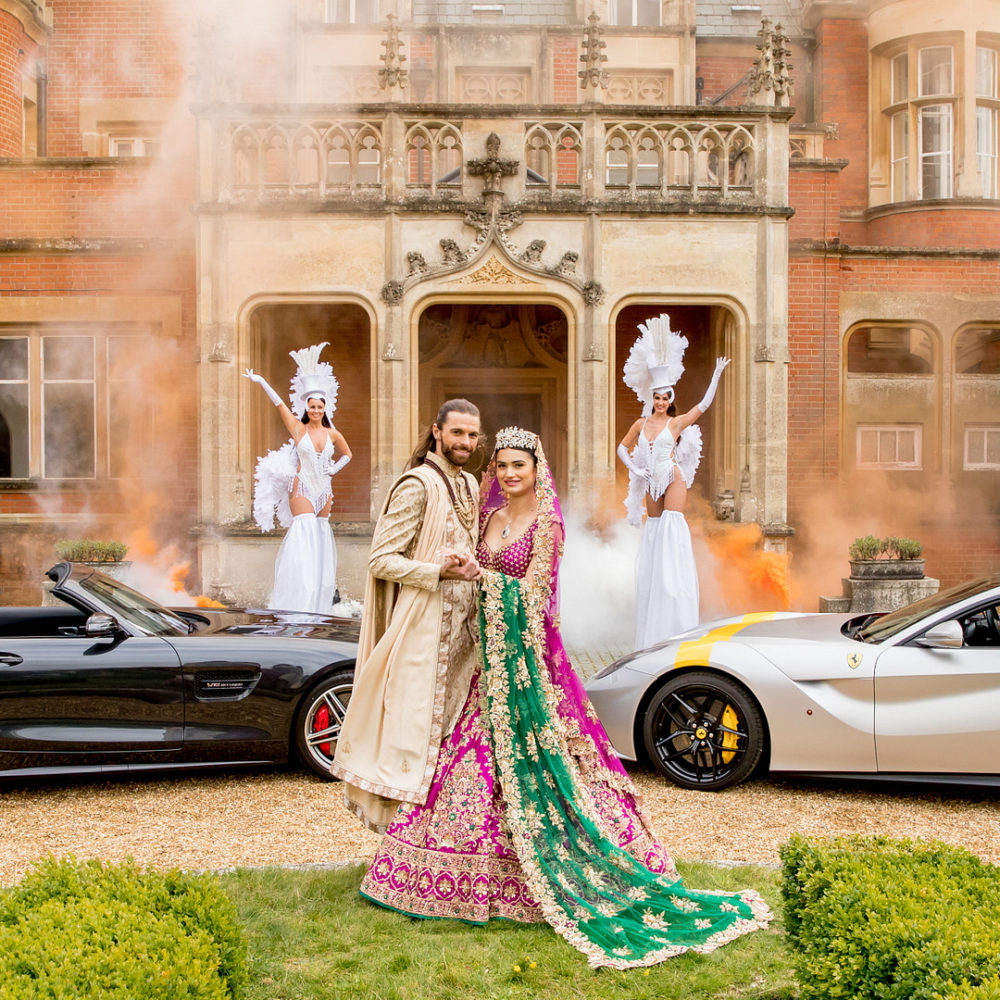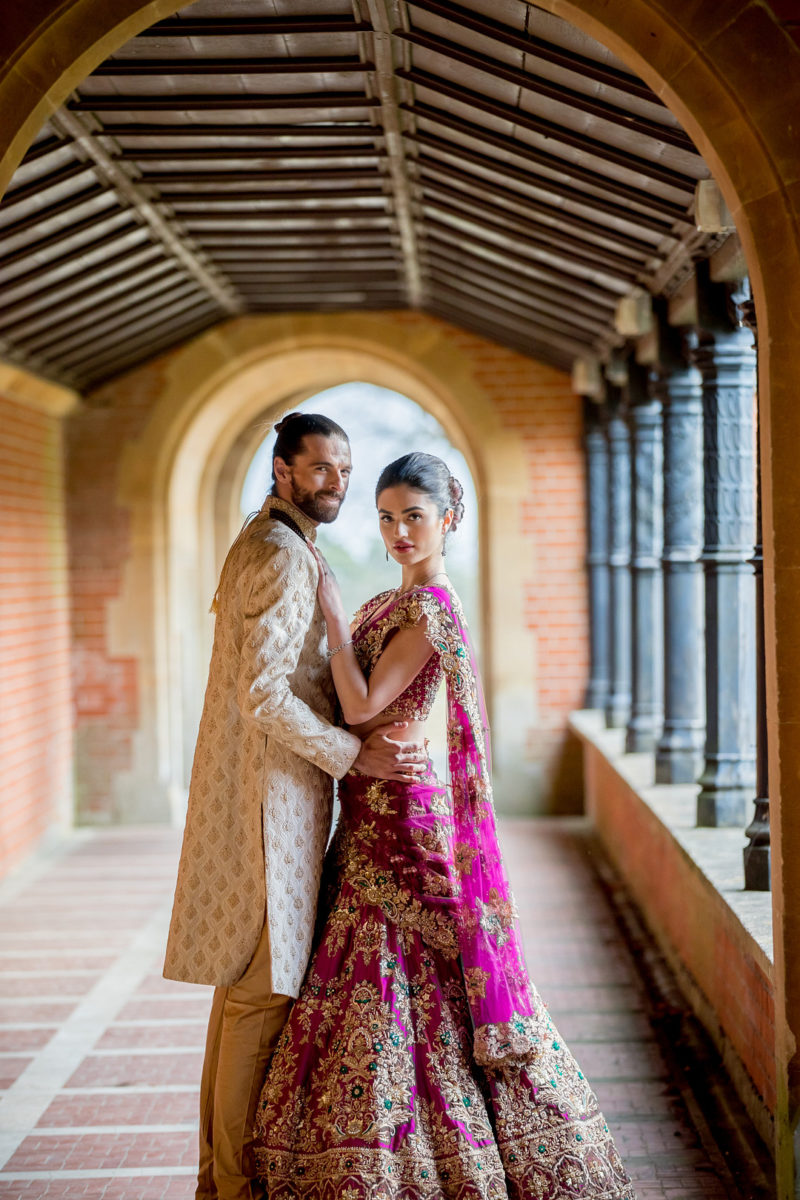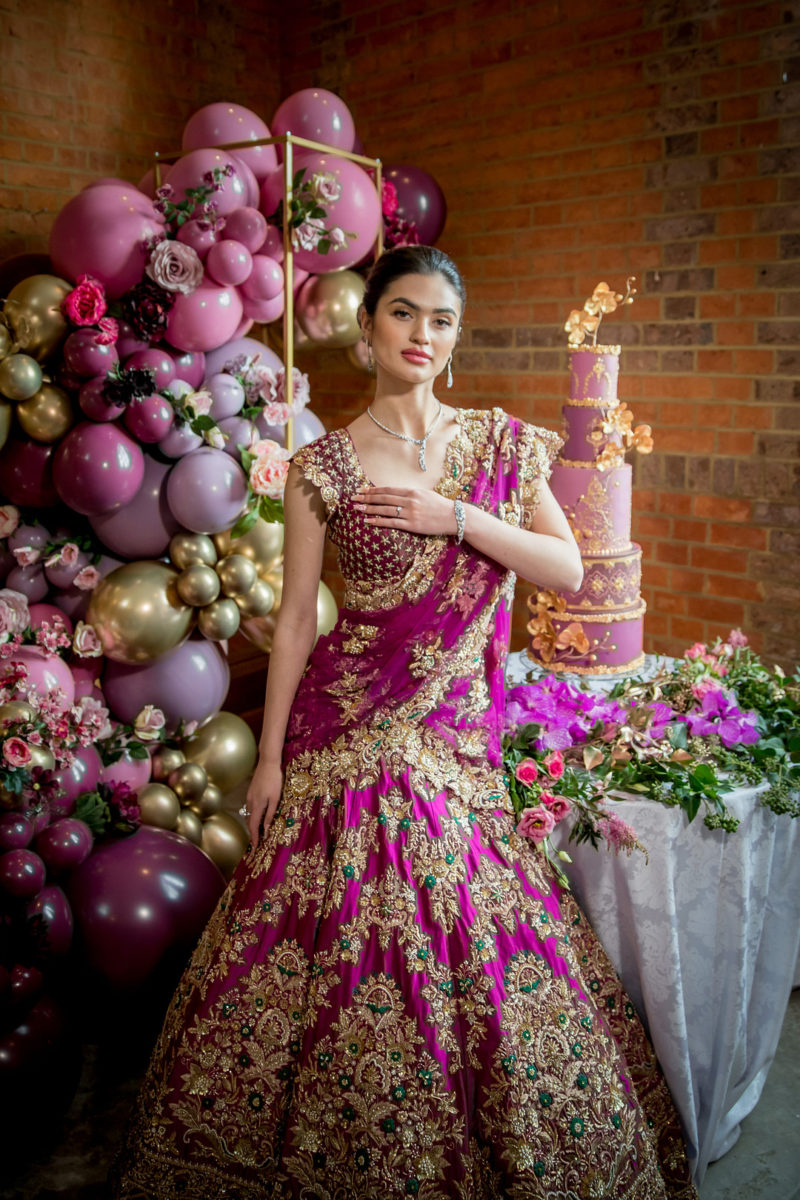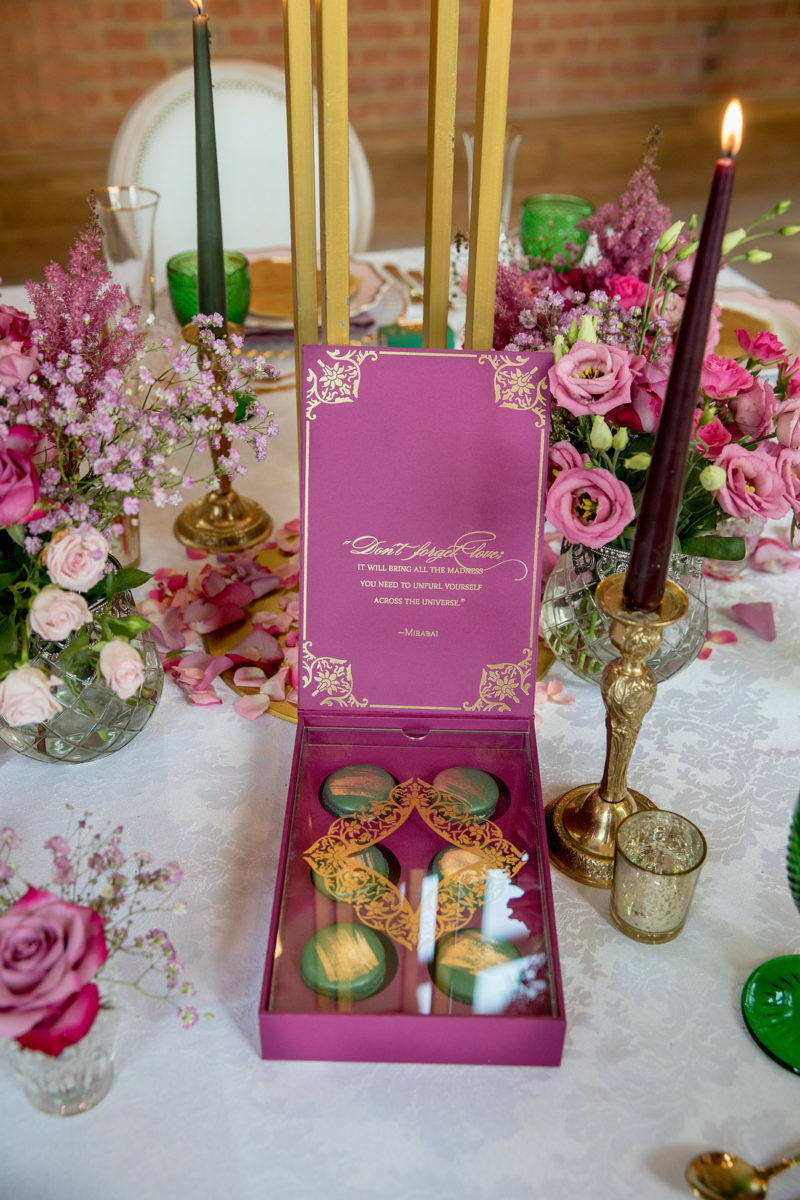 Associated Vendors
Model: The Cactus Agency | Other: Ruby Lemon | Other: Exciting Fireworks | Heirlooms & Extras: Ellee Couture Boutique | Veils and Headpieces: Botias Accessories | Other: Psdiceart | Other: MTA Events | Other: Duchess and Butler | Other: The Glitzy Balloon Company  | Other: Azure Bar Events | Other: Academy Furniture Hire | Other: The Curated Kitchen | Officiant: Liz Bagley Celebrant | Linens and Coverings: Just 4 Linen | Transportation: Scuderia Prestige | Shoes: Aruna Seth | Favors and Gifts: Sugar Box Events | Floral Designer: Saritabfloraldesign | Ceremony Location: Minley Manor | Jewelry: Pugatajewellery | Invitation Designer: Atelier Azure | Cake Designer: Dolce Lusso Cakes | Beauty: Fatin Hasado MUA | Cinema and Video: No Ordinary Films | Groomsman Attire: Ahsans_Menswear | Dress Designer: Ekta Solanki | Dress Designer: Caroline Castigliano | Event Planner: Tes Moments | Photographer: Andy Mac Photography