Few things add more elegance and beauty to a wedding than candles. When used in large amounts, they can certainly add some amazing wow factor to any wedding. We've collected some of our favorite examples of how candles have been used to create a beautiful effect during wedding ceremonies and receptions. Perhaps one of these will be the inspiration you need to add some wow to your elegant wedding.
Using Candles as Aisle Decor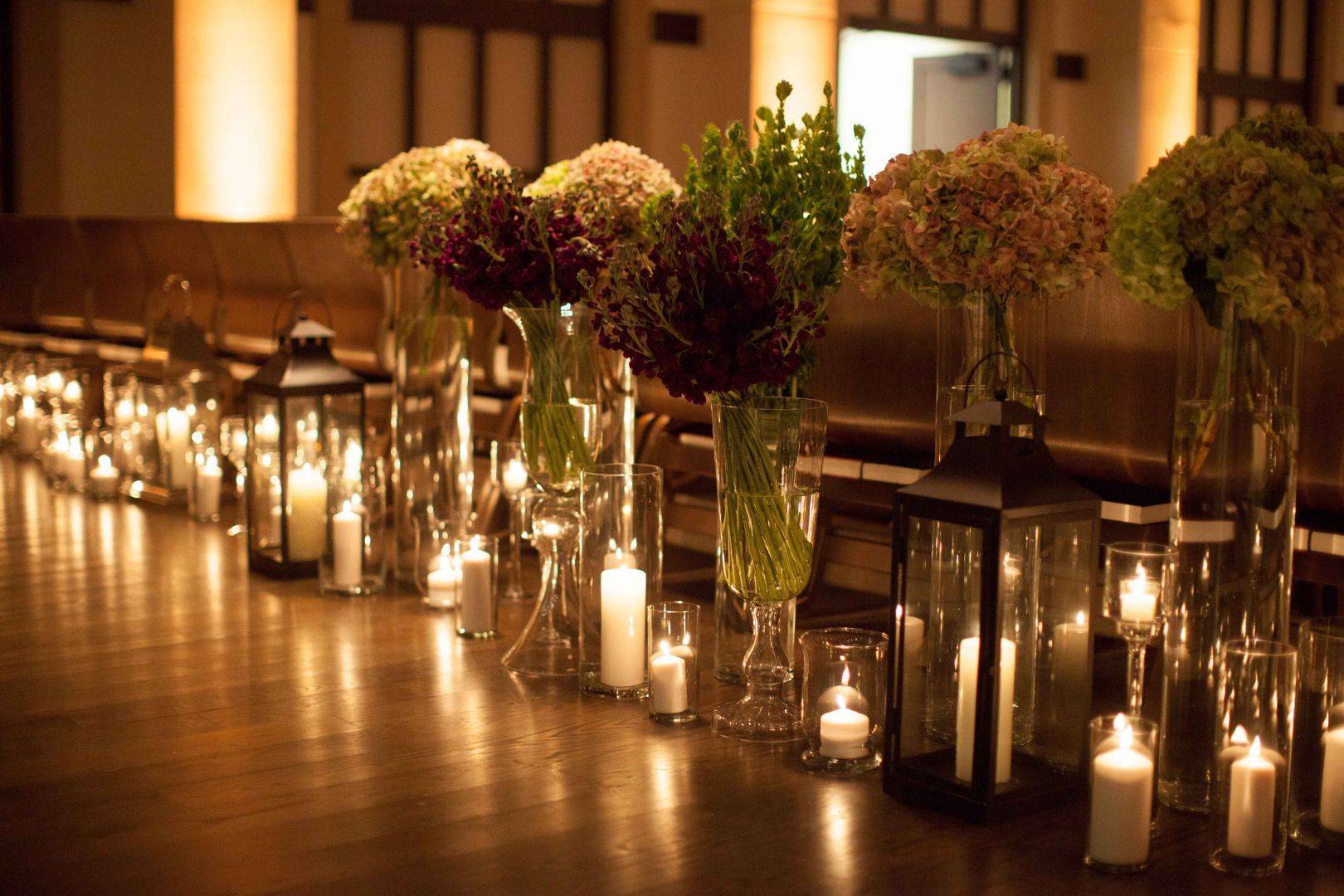 Photo by Kelly Horn Berger
Candles can be amazing when used as aisle decor. We love the image above, from kellyhornberger.com, where dozens of candles have been placed in glass containers alongside fresh bouquets and used to line the aisle. The result is a wonderfully elegant and impressive display and a soft, romantic glow.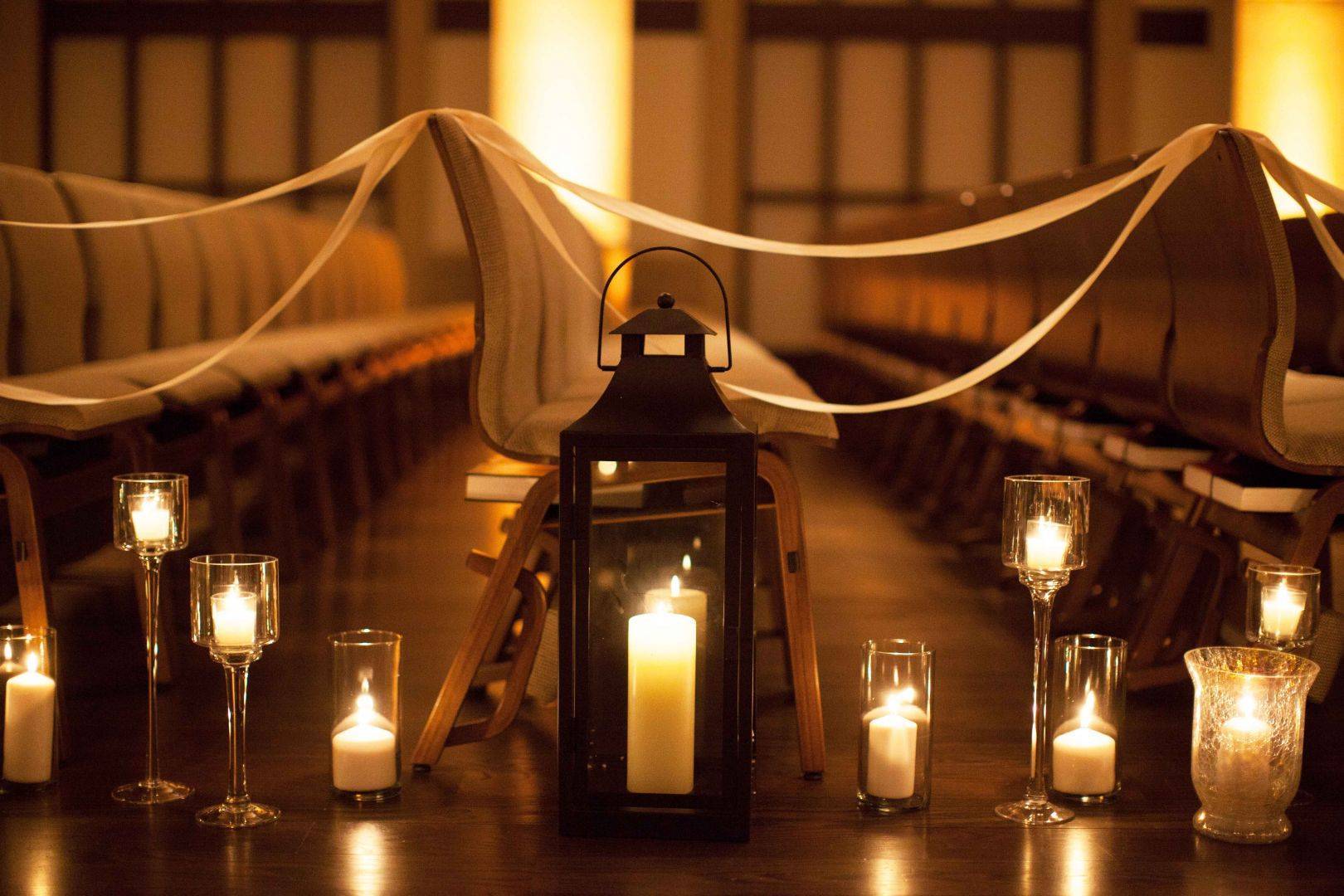 Photo by Kelly Horn Berger
This image, also from kellyhornberger.com shows a similar setup with smaller containers and lanterns used. This is simply beautiful and really makes an impressive wedding decor.
Using Candles to Light the Stairs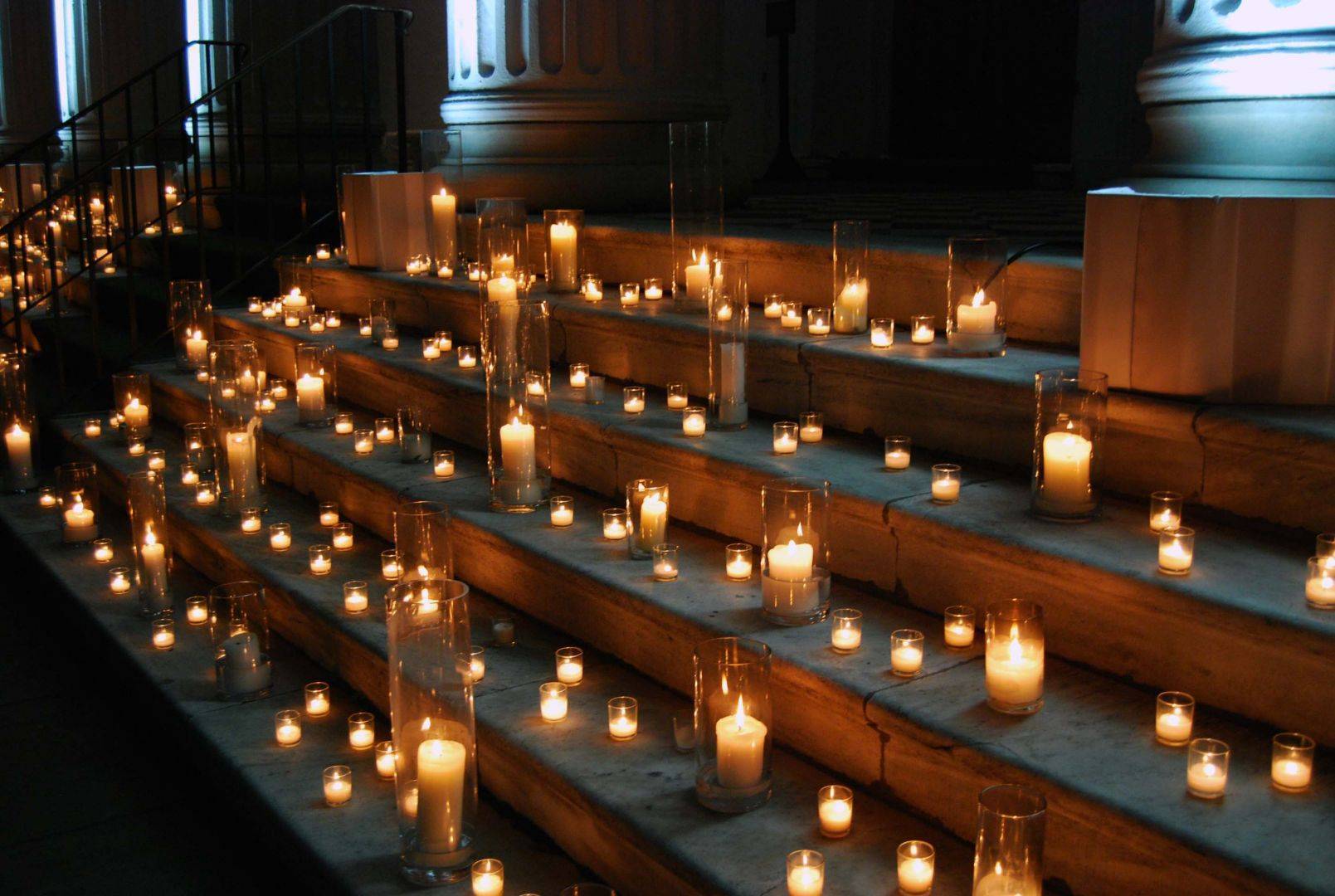 Photo by A Charleston Bride
Another amazing idea is to use candles to light the stairs for a wedding. In the image above, from acharlestonbride.wordpress.com, hundreds of candles have been used on the stairs of the venue, with just the small path to the door left open. The effect is striking and very romantic.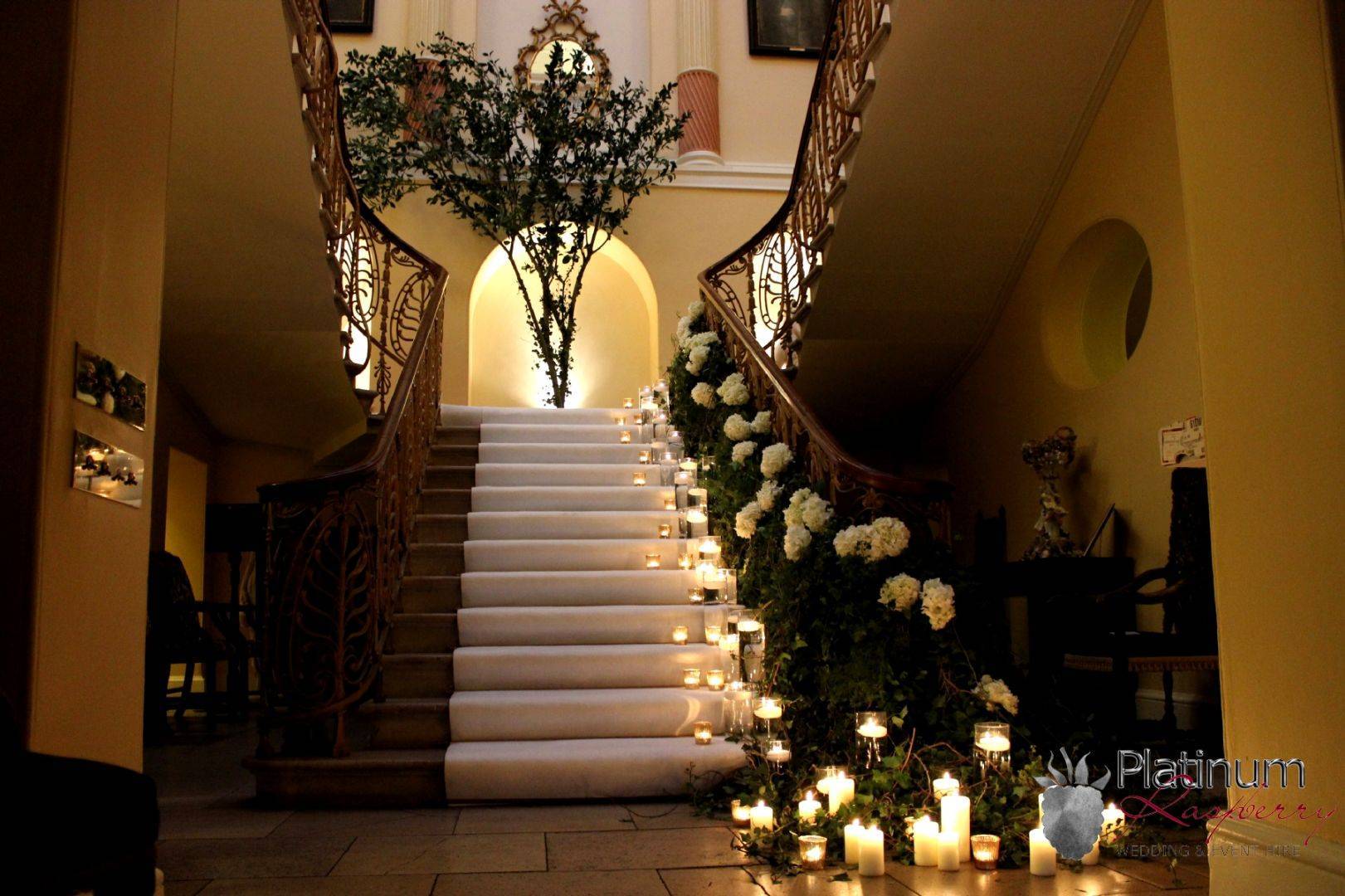 Photo by Platinum Raspberry
In this image, from platinumraspberry.co.uk, one side of the stairs has been decorated with gorgeous flowers and candles, giving the bride a beautiful frame to walk next to as she descends. We love this idea because it's simple but super elegant and beautiful.
Wedding Candle Centerpieces
Sure, most weddings have a few candles here and there as centerpieces or decor, but imagine using dozens and dozens of candles in an amazing centerpiece display that is sure to impress guests!
Photo by Huffington Post
In the image above, from huffingtonpost.com, the bride has used a huge number of candles in beautiful glass containers as centerpieces and the result is just amazing. It's really simple but super impressive and we just adore this idea.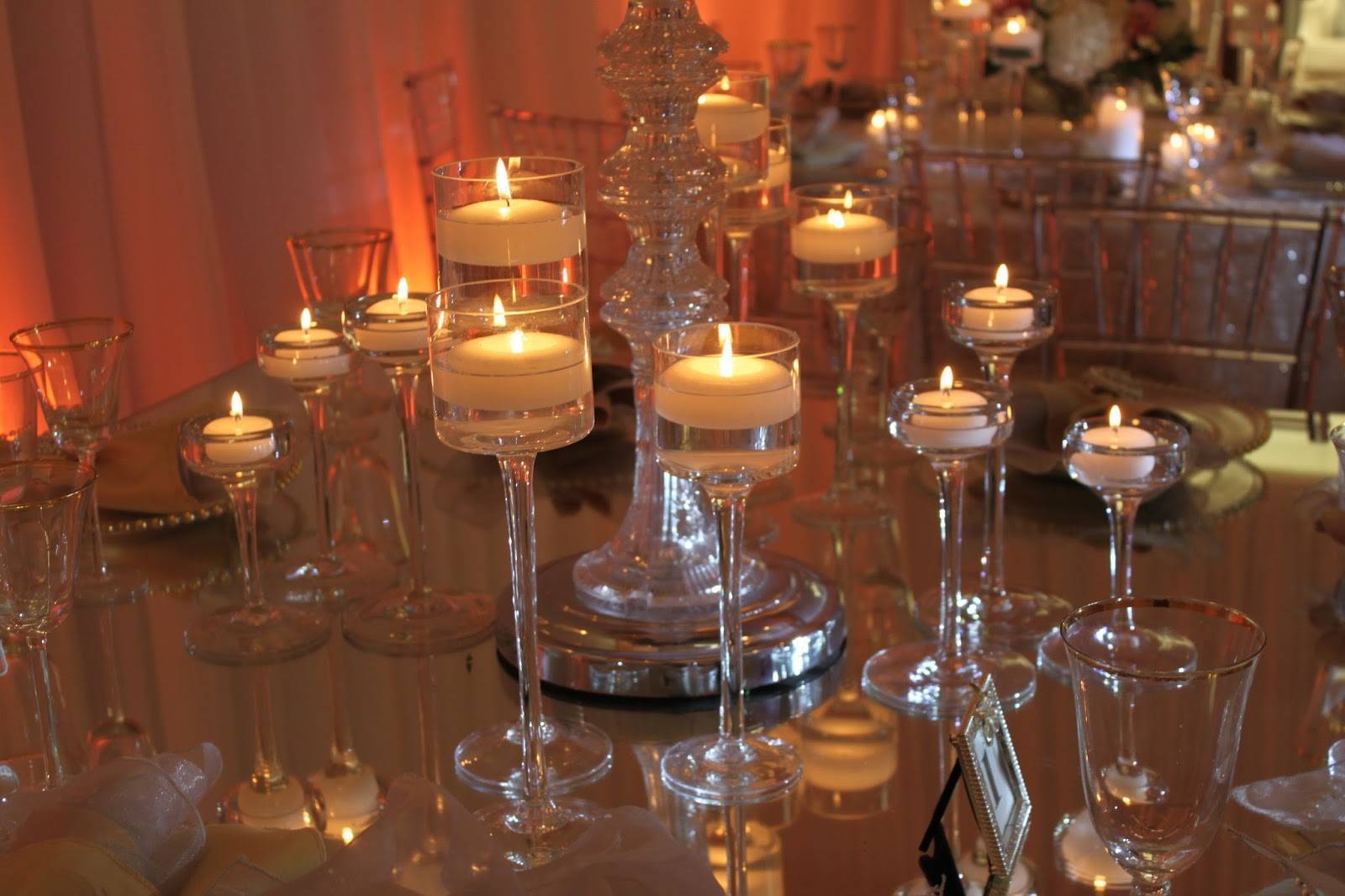 Photo by Blogspot
Even on round tables, candles used in large numbers can be amazingly beautiful and impressive. In this image from blogdavinciflorist.blogspot.com, candles are used in a variety of different containers to create an amazing centerpiece display.
What do you think of using candles in large numbers to create impressive displays, whether it's for the centerpieces, the stairs or the aisles? Share your opinions with us in the comment section below.