Morgan Hanson and Justin Norman tied the knot in a charming Louisiana wedding at The Stables at Sainte Terre. This newly-built venue, boasting a modern rustic vibe on a sprawling forty-acre property, created a picturesque setting for their special day. With a dream team of vendors, including photographer Micahla Vaughn, designer Hillary Moss, and florist Leanne Graves, the couple's vision came to life effortlessly.
Surrounded by their loved ones, Morgan and Justin celebrated their love in a heartwarming event. The Sainte Terre team took care of every detail, ensuring the day ran smoothly, leaving the couple and guests with lasting memories.
The ceremony showcased rustic charm, complemented by natural elements and soft hues. Morgan's radiant presence in her gown and Justin's beaming smile set the stage for a beautiful exchange of vows, sealing their love forever.
After the heartfelt ceremony, the festivities shifted into high gear with an unforgettable party. Laughter filled the air as friends and family celebrated the newlyweds. Heartfelt toasts and dance-floor revelry added to the joyous atmosphere.
As the sun dipped below the horizon, the day concluded, leaving Morgan and Justin with cherished memories of their rustic chic wedding at The Stables at Sainte Terre. Here's to a lifetime of love and happiness for the happy couple.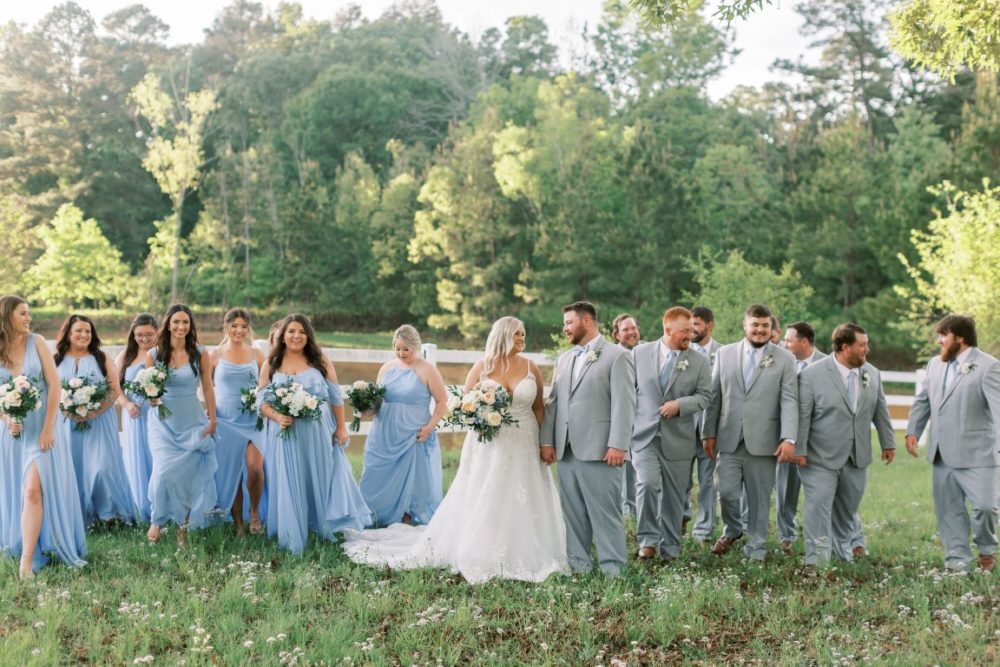 micahla vaughn