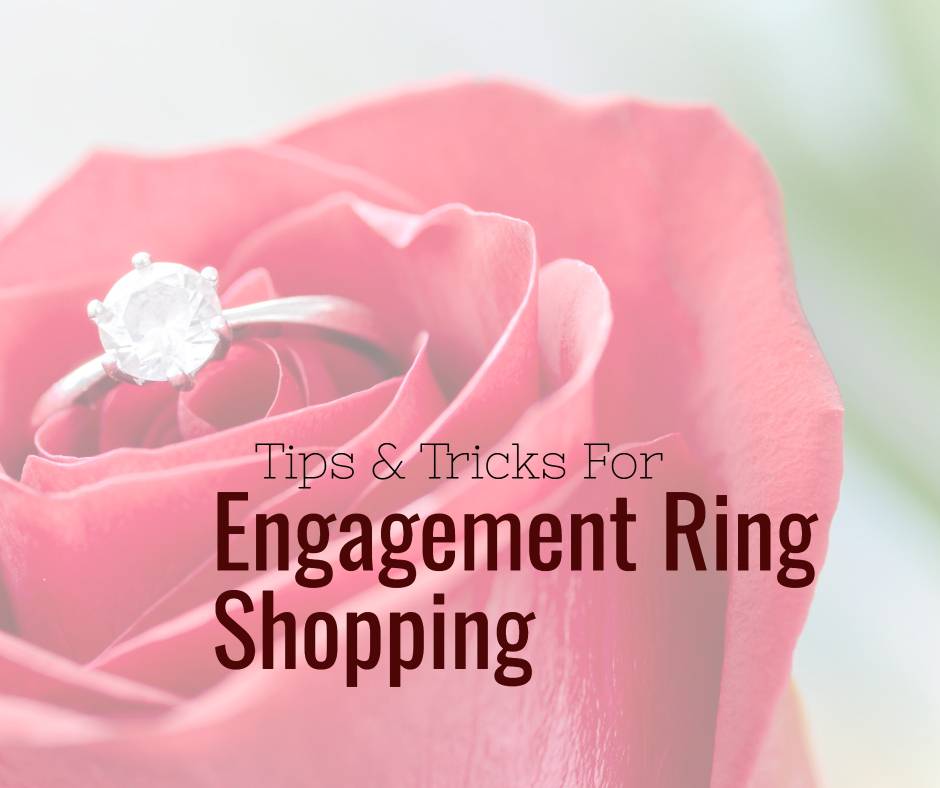 When it comes to buying an engagement ring, there are some ideas that are just simply not true. The main one? That it's hard. To someone that doesn't know what they're doing, this may be true. But if you do your research, know what to look for, and use these 5 tips below, the engagement ring buying process won't just be easy, it might actually be fun!
Between understanding the kind of design your partner prefers and diving deep into the world of diamond characteristics, you might want to consider the metal choice too. Gold diamond rings have historically been a favorite for many couples, exuding a timeless charm.
Their warm hue accentuates the sparkle of the diamond, creating a harmonious blend of luxury and elegance. Whether it's white gold, yellow gold, or the romantic rose gold, each variation offers a unique aesthetic. Particularly, yellow gold diamond rings are making a significant comeback in contemporary engagement ring designs, appreciated for their vintage appeal and the way they contrast beautifully with clear diamonds. Furthermore, gold's natural luster and resistance to tarnish make it a reliable choice for an engagement ring. When browsing online or in stores, don't forget to explore the myriad designs available in gold. From intricate vintage-inspired settings to sleek modern designs, gold diamond rings provide a plethora of options for every taste.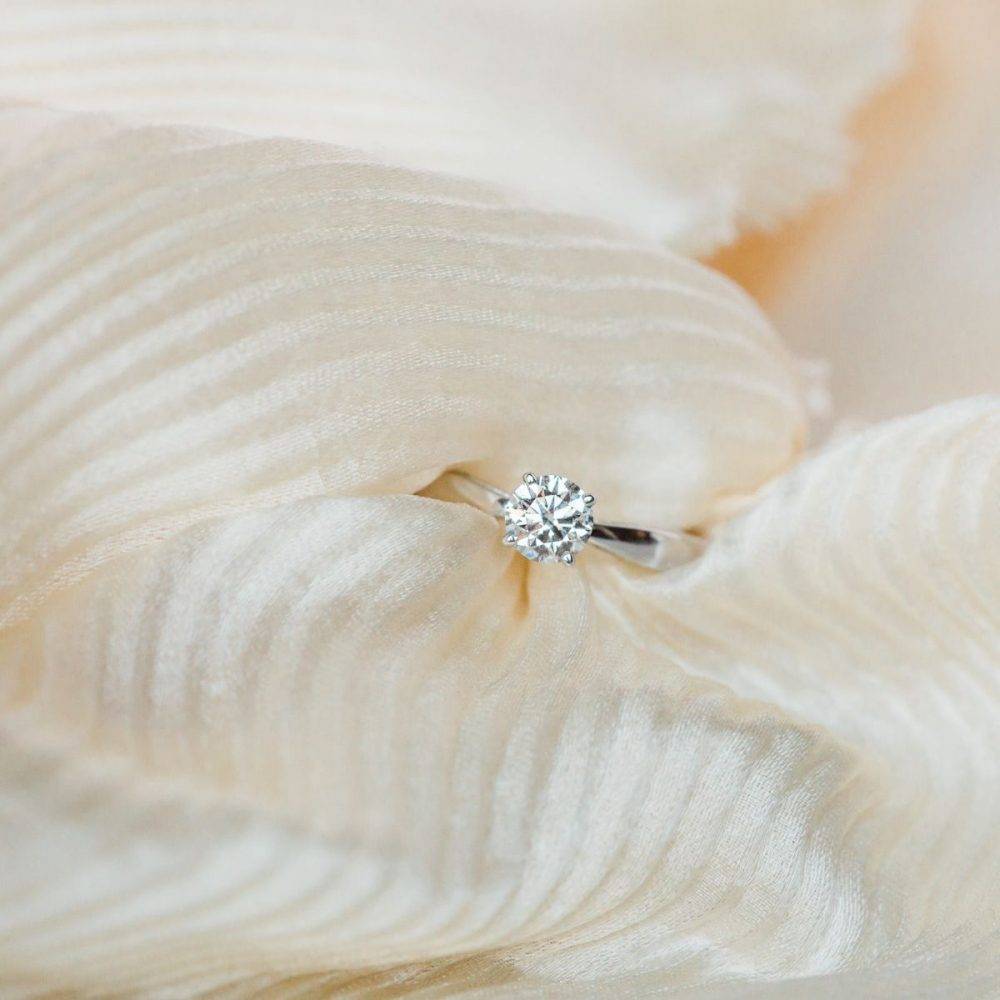 1. Have an Idea of What You're Looking For
Before all else, you should have a pretty good idea of what you or your significant other (depending on who is doing the shopping) is looking for. If you're hoping for the proposal to be a complete surprise, get creative in finding out what type of ring she wants. Talk with her mom and her best friends, take a peek at her Pinterest and pay close attention if she ever comments on someone else's jewelry. These are all great ways to find out the size, style and setting that she's looking for. However, make sure you also find a jeweler that offers a generous return policy. Even if you pulled a ring directly off of one of her pinterest boards, it might look differently on her finger than she expected. Having the safety net of a flexible return policy (like the 100-day policy at Clean Origin) will be comforting for you and her if it's not 100% what she had in mind.
If you're co-shopping for the ring, this step will come much easier. You'll likely go try on rings together and have a good idea (or the exact idea) of what she wants. But that brings us to tip #2…
2. Shop Around, But Buy Online
As with any large purchase, it's important to do your homework. And, although going into a store can give you both the "experience" of ring shopping, it often will not give you the best price…or selection. Our advice? If you want to go in-store to try on different styles, go for it. Take pictures (if you can) and take note of the ring specifications. Then, go home to the comfort of your couch or bed and do your real shopping. Compare the price you were given to the price you find online. It's almost a guarantee that the eCommerce prices will be less. Not to mention, you'll likely find a selection that wasn't available in-store.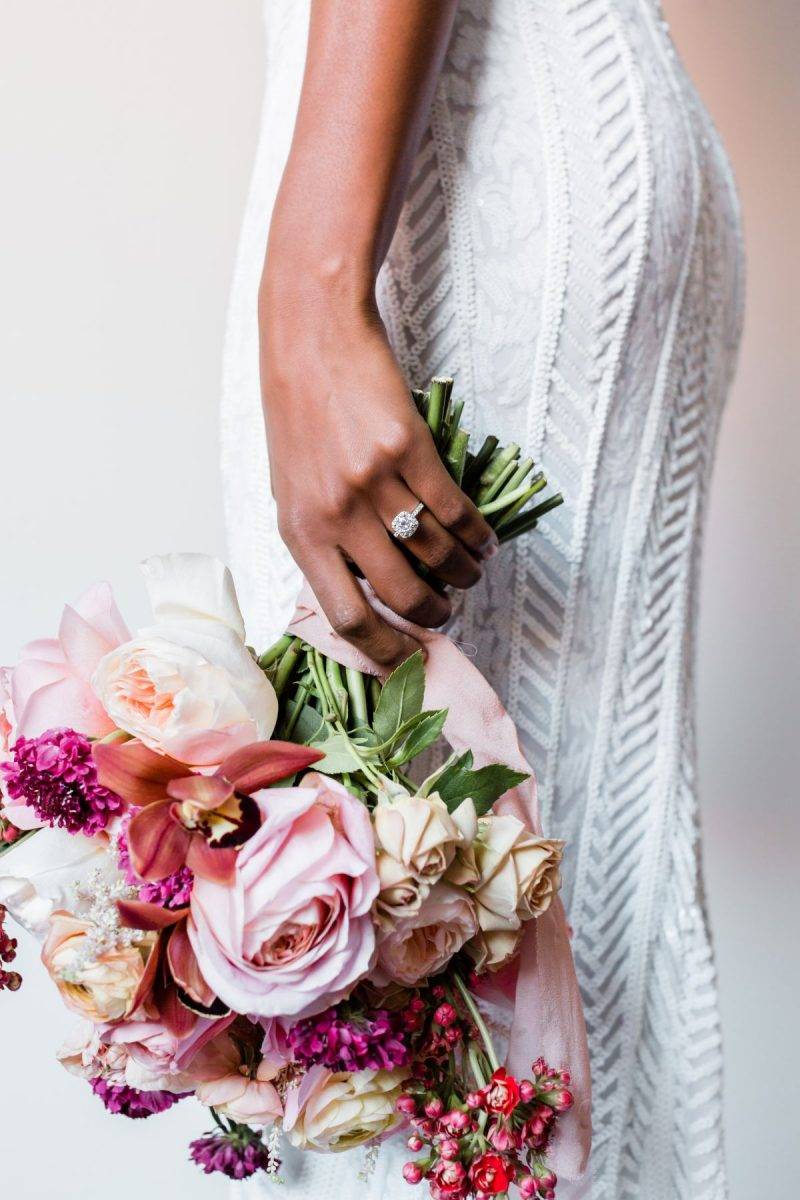 3. Understand the 4 c's
If you research one thing about diamonds, make sure it's the 4 c's — cut, color, clarity and carat. Knowing (or not knowing) what each of these means could mean saving (or losing) a big chunk of change. This is where scammy diamond "salesmen" will try and get you (another reason to buy online). You should also know which of these 4 characteristics are most important to your partner. For example, she might be OK with an H color diamond, if it means she can have a 2 carat stone. Know where you can give and take.
4. Buy Lab-Grown
Likely one of the best tips we can give you is to go with lab-grown. Many people are still hesitant when it comes to lab-grown diamond engagement rings, but the matter of fact is that they're the exact same as mined diamonds. The only difference is where they came from. Oh, and the fact that they're 20-30% less expensive than diamonds mined from the earth. So that 2 carat ring she really wanted? Just became a 2.5 carat at the same price. And you just became the world's best fiance.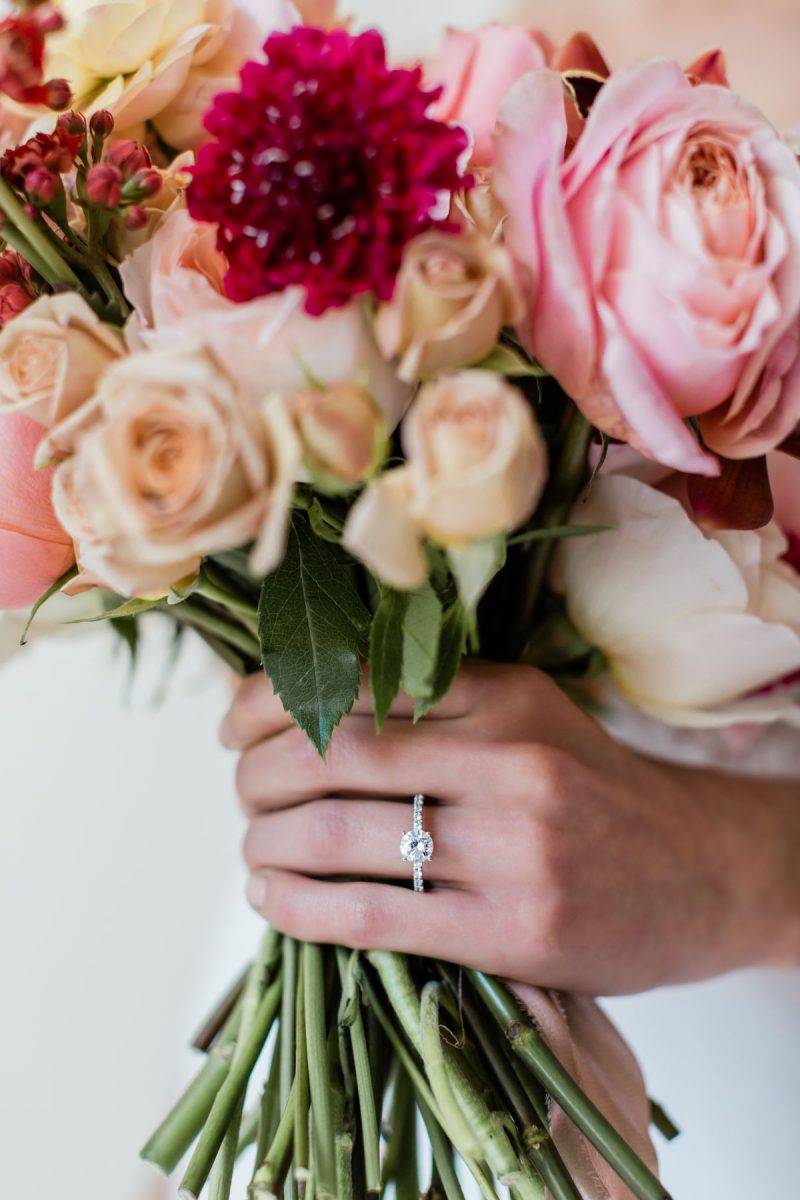 5. Buy a Wedding Set
Do you want the biggest secret tip we've got? Buying a wedding set from a lab-created diamond company, like Clean Origin. When you're searching for an engagement ring, you're soaking in so much information that you might completely forget about the second ring you need to buy…the wedding band. Knocking them out at the same time with a wedding set will: ensure that both rings match perfectly, save you money, save you time and save you from last minute shopping the day before your wedding. Get the wedding set from a lab-grown company and we've just given you some extra money to spend on your honeymoon…you're welcome.
Ultimately, when it comes down to it, you're searching for a physical representation of your love and commitment. The process should be something you take your time on, value and invest in…just like your relationship. Keep these 5 tips in mind, go into the buying process with an open mind and always remember what this ring means, and you'll be set.