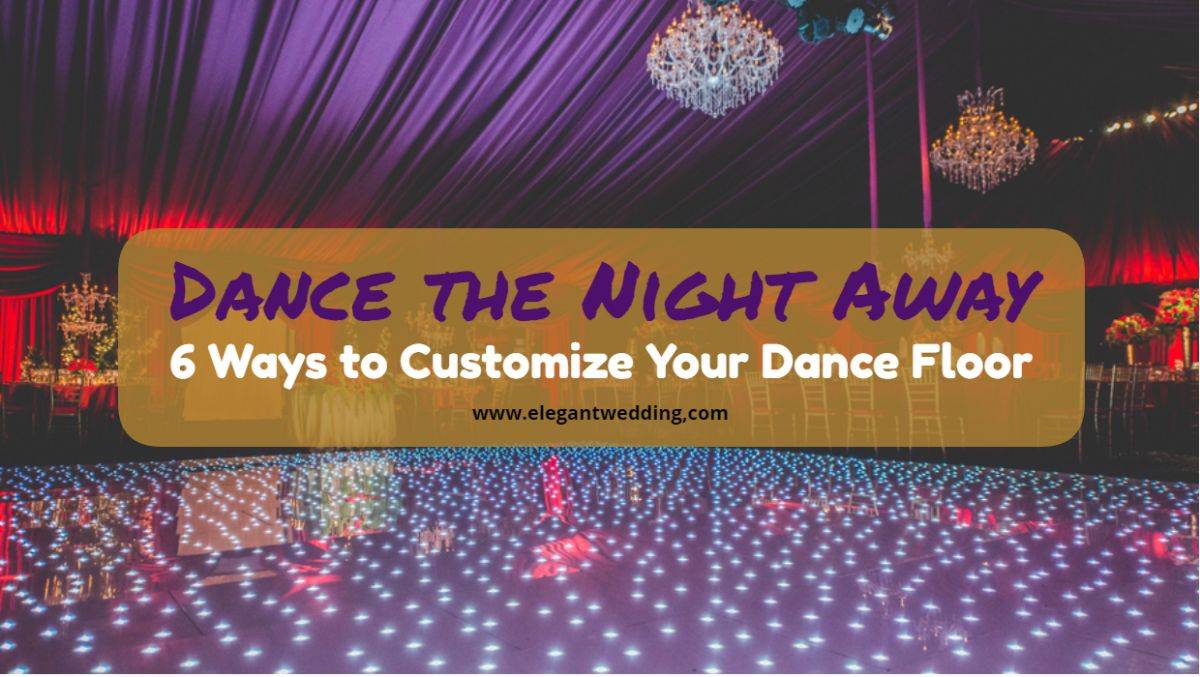 Your wedding reception dance floor will play host to some of the most important moments in your life, from the romantic first dance with your lifelong partner to an emotional spin around the floor with your mom or dad. Make the moment more remarkable by creating a dance floor you and your guests will always remember.
A custom dance floor is a way to showcase you and your spouse's personalities — what makes you unique. Creating an original look can be done in a variety of ways. If you want to customize your wedding dance floor, take a look at the six design ideas below.
1. Add a Monogram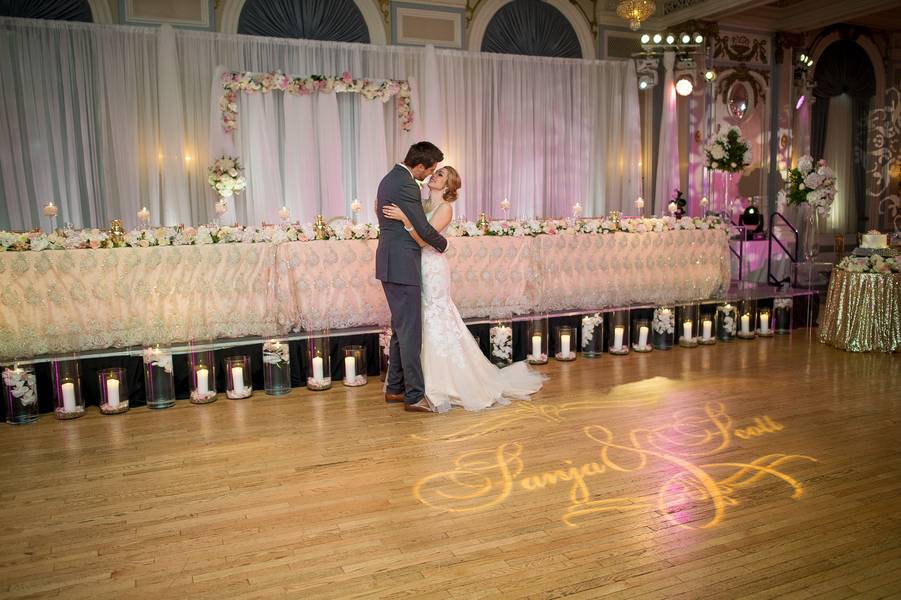 Put a personal stamp on your dance floor with a monogram of you and your partner's initials, which can be achieved through light projection or a vinyl floor decal. This classy design will look great in photos without overpowering the center of attention — you. It also works well in a reception area that's heavily decorated. The design is popular at weddings because it can be incorporated into your overall theme, paired with initialized cocktail napkins or wine bottle wedding favors with personalized labels.
2. Work With Light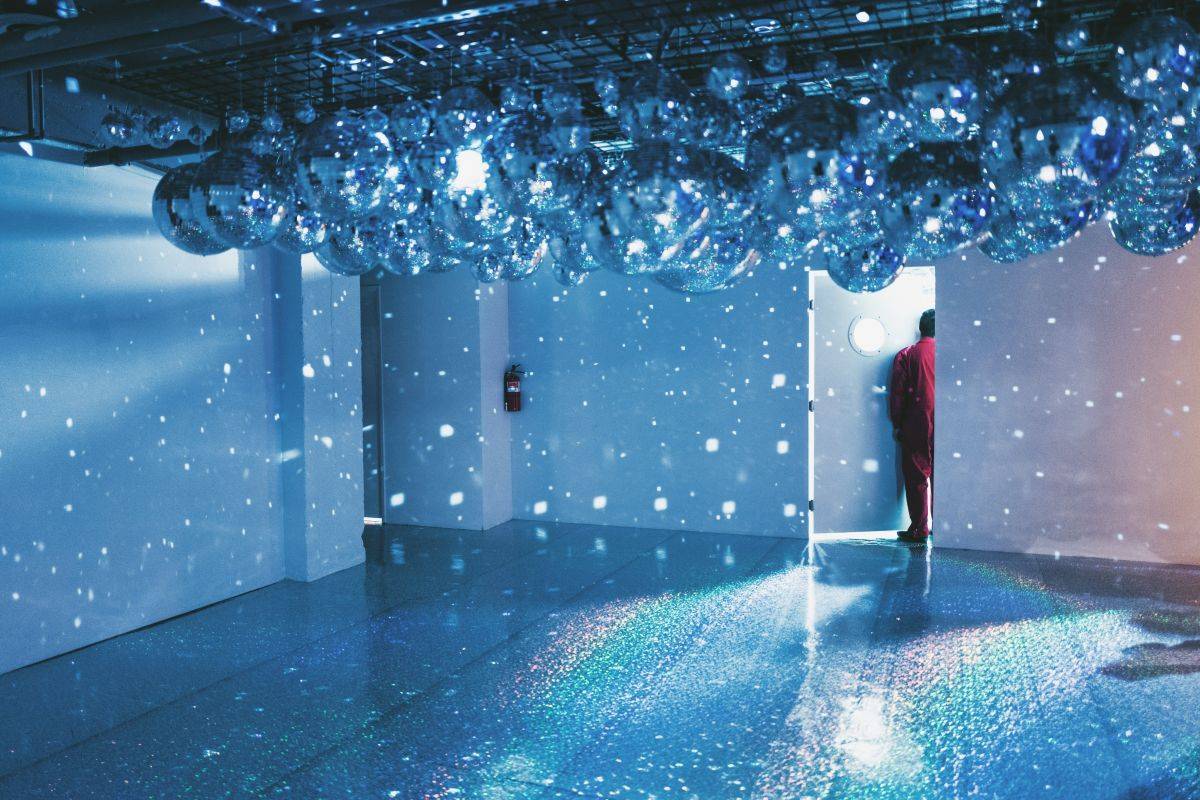 Light can be projected on the dance floor to create all sorts of colors, styles and patterns. You can essentially project any custom design your heart desires. A light system also gives you the ability to change things up throughout the night. For example, you can start with something warm and magical, like projected roses for you and your partner's first dance. By the end of the night, if you want something wild and fun, you can change the projection to jungle vines or cheetah spots.
3. Share Your Vows
Instead of just a monogram decal, choose something wordier to cover the dance floor. Select a matching color and font to showcase the words that sum up your relationship — something to help you remember why you're all celebrating. An alternative to vows is a romantic poem, such as Elizabeth Barrett Browning's "How Do I Love Thee."
4. Play With Moss
Create an extraordinary experience for you and your guests by adding moss to your dance floor. This natural green carpeting is made even more magical by sprinkling flower petals on top. Invite guests to take off their shoes and dance the night away on a floor guaranteed to feel great on your feet.
If you decide on moss, take care to protect the floor's material by speaking with a professional about preparation steps. Mats can be used to prevent dirt, grime and other abrasive materials from coming into contact with floors.
5. Use Twinkling LEDs
These shimmering LEDs can add a magical atmosphere to your wedding, allowing you and your partner to share a romantic dance amid the stars. The lights are incorporated underneath a translucent or cloudy dance floor, giving off the illusion of a fairytale without causing a tripping hazard.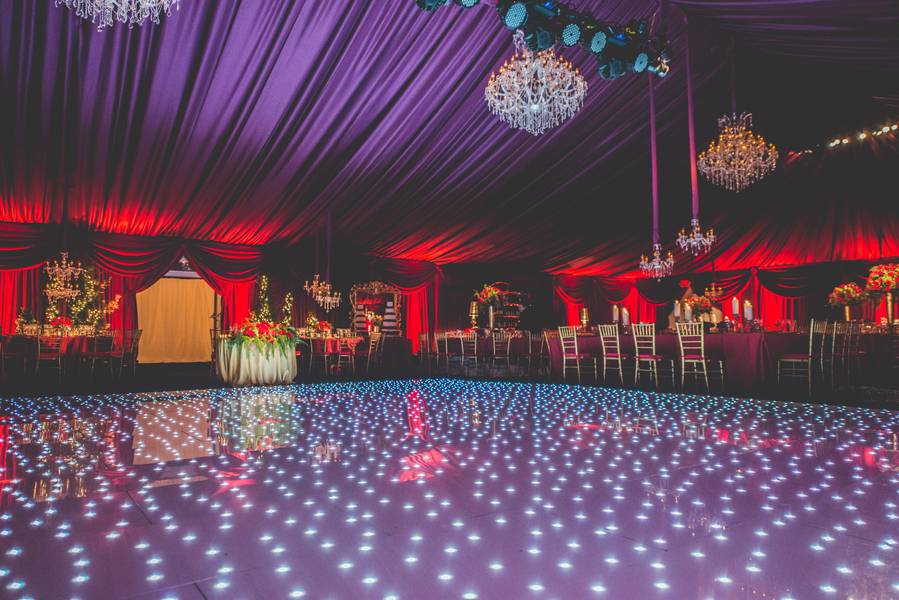 You can customize the design by opting for colored lights instead of white, adding to the ambiance with purple, blue or red hues. Plus, LEDs use 75% less energy than incandescent lighting, making it a more cost-effective choice.
6. Create an Illusion
Want a dance floor guests won't soon forget? Turn a reception-side pool into your dance floor with clear acrylic flooring. You and your guests will be able to dance the night away while the water ebbs and flows underneath you, creating the illusion you're about to fall in. Adults will enjoy the optical thrill while kids in attendance can awe over discovering something new.
How to Customize Your Dance Floor
The dance floor will be home to many sentimental moments on your big day — not just between you and your partner, but also with family and friends. Even if you're busy picking out the perfect dress and trying to coordinate flower colors, don't miss the opportunity to customize your dance floor and showcase what makes you unique.
From monograms and light projections to mini-LEDs and moss, you're sure to find a unique idea to inspire your wedding reception dance floor. Be sure to speak with a professional and prepare things ahead of time to prevent any long-term damage, especially when bringing in outside materials like moss or twinkle lights. You're sure to have a night to remember.