Light adds ambience and a romantic glow to any event, and luminaries are especially beautiful at a wedding. There are tons of options when it comes to creating luminaries, and they can be used to highlight walkways, decorate tabletops and to add light in darker areas.
Garden Wedding Luminaries
These are a lot of fun to create and look beautiful when you're finished. Start with small garden pails purchased at a gardening store or local craft store. Fill them with water and freeze them, then tape a simple design on the side. Using a hammer and nail, poke holes along the design. Let the water thaw and clean the pail. When you place the candle inside, it will glow through the holes, lighting up your design.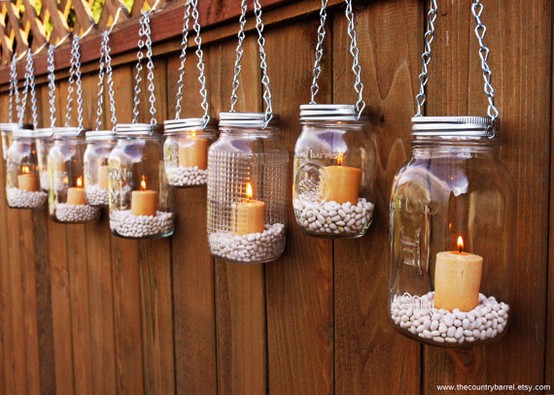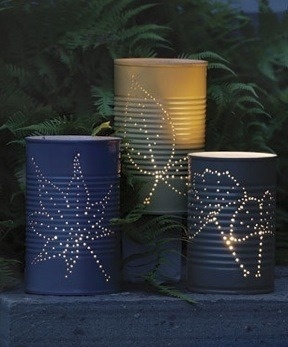 Elegant Paper Bag Luminaries
This one is super easy and just requires white paper bags, sand and a candle. You can poke holes in the bag with a hole punch or skewers to create designs on these as well. These look wonderful when used to light pathways for dusk or after-dark weddings.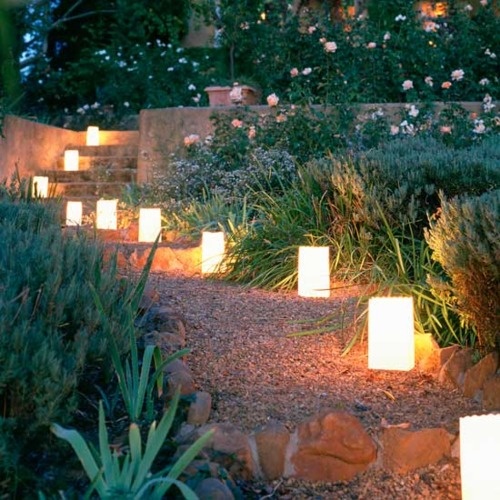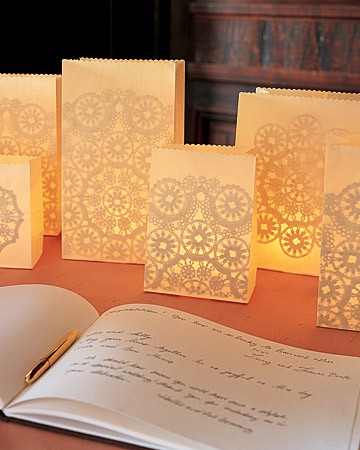 Ice Luminaries
These are really beautiful and great luminaries for cold-weather weddings. Simply use a plastic container slightly larger than the size luminaries you want, and fill it halfway with water. Use a second, small container and place it inside the first. Weight it down with rocks or other weights and freeze. When it's time to create the luminaries, take the containers out of the freezer and let them thaw slightly so they can be removed from the ice. Place a candle in the hollow of the ice and light it. Voila – gorgeous!