Ladies! We've got something special for you today. Not only do we have a gorgeous rustic theme (we know how much you love them!), but we've also got a pretty interesting color combination as well – gold and red. Do you think it would work? Well, Shayna Chapman sure did, and we are loving every detail of it! The modern rustic cabin on a lake is perfect for this vintage shoot. The idea was to gather eclectic pieces and wrap them in red and dip them in gold, what came after was an absolute inspiration! This styled shoot is bursting with glamorous color and details that are one of a kind, perfect for a Christmas themed wedding! So if you're ready to see the whole set, come and join us, as we head over to Three Oaks Farm, Georgia, through Christina Paz Photography's enchanting snaps!
We're All About the Details!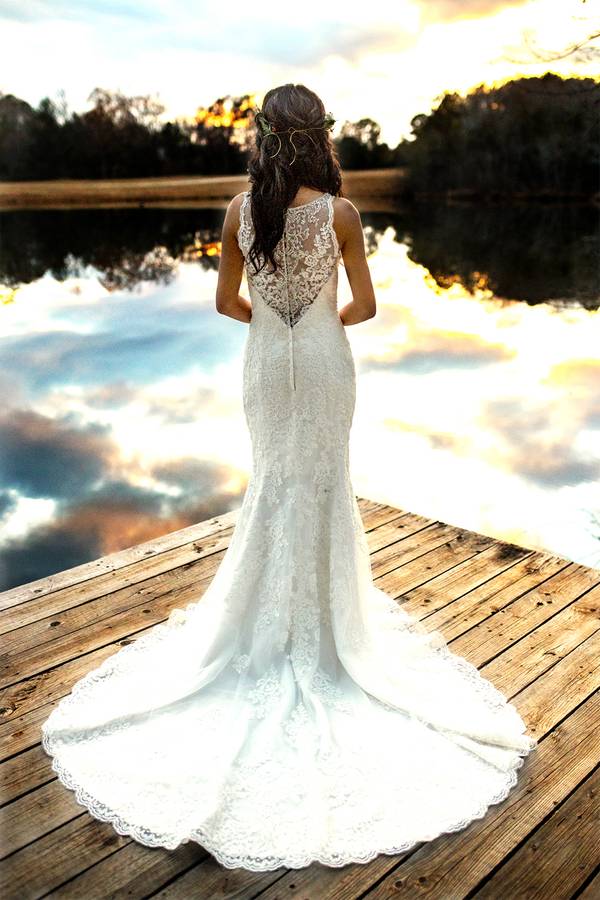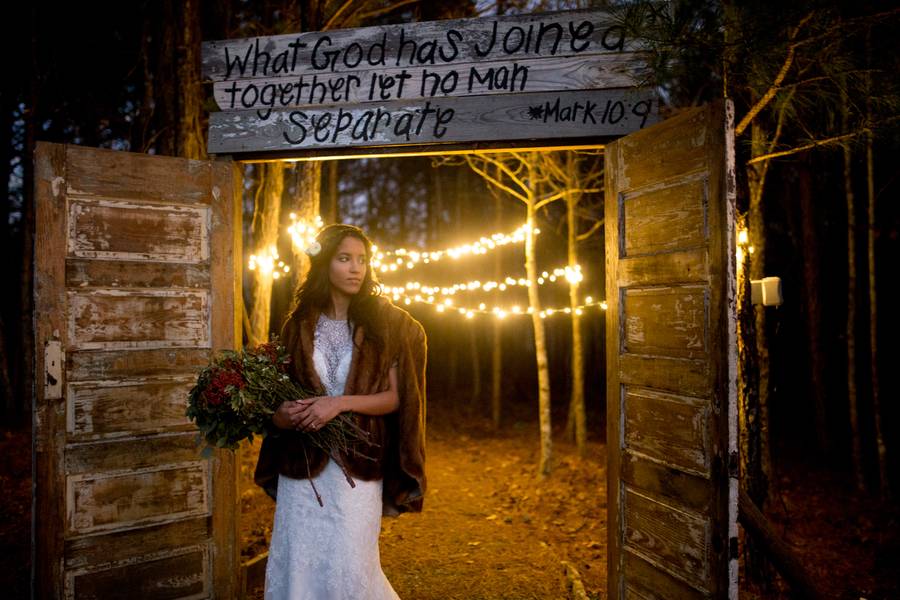 The Christmas-Themed Invites
I love their invitations! They didn't choose to mass email their guests but rather used seasonal accents and warm color invites from Dinglewood Design & Press. I think it be a big hit this Christmas season. I also love that not only do they offer seasonal designs but they do it will class and style!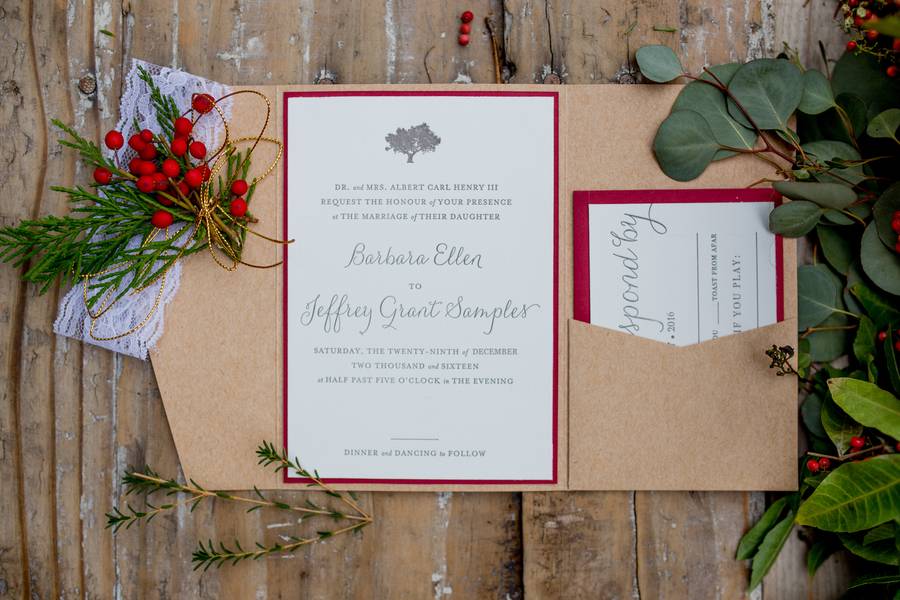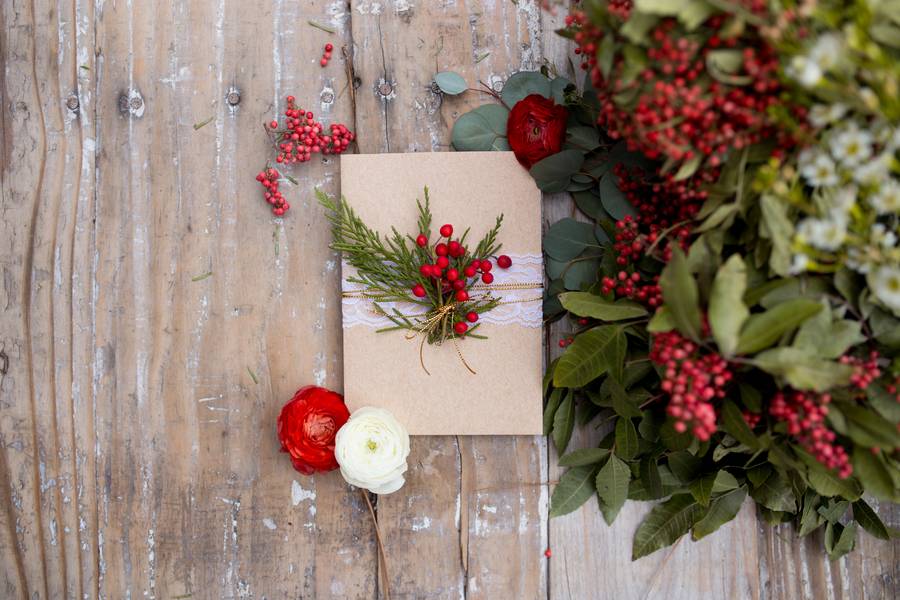 The Beaded Mermaid-Style Dress
This dress is gorgeous! The beaded design and the classic mermaid-style shows the delicate balance of elegance and simplicity. Another masterpiece from Uptown Gowns.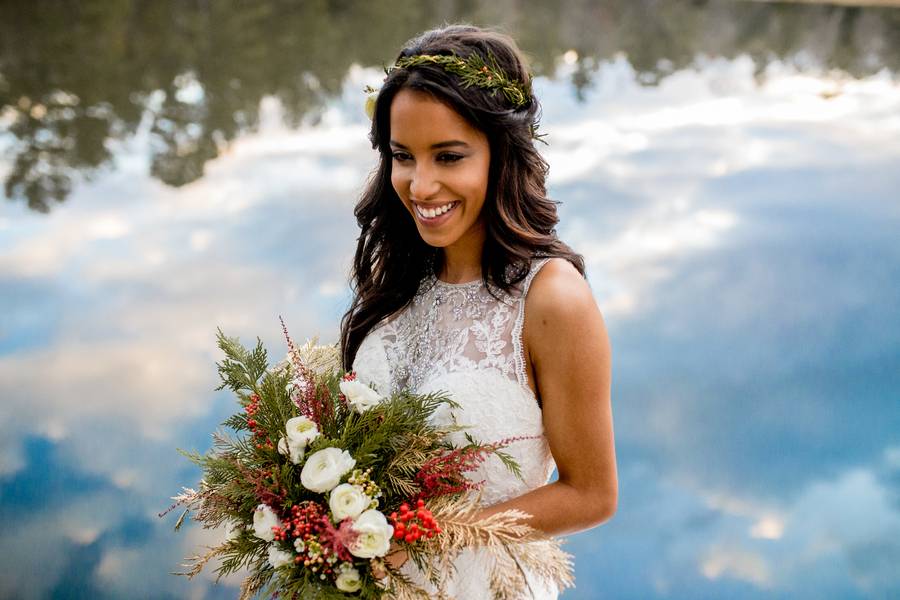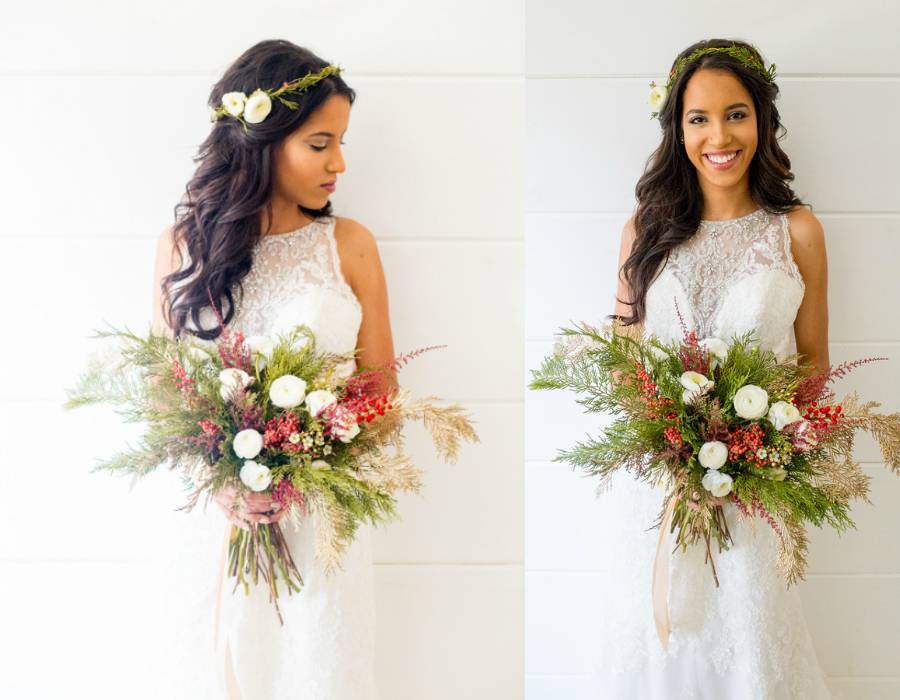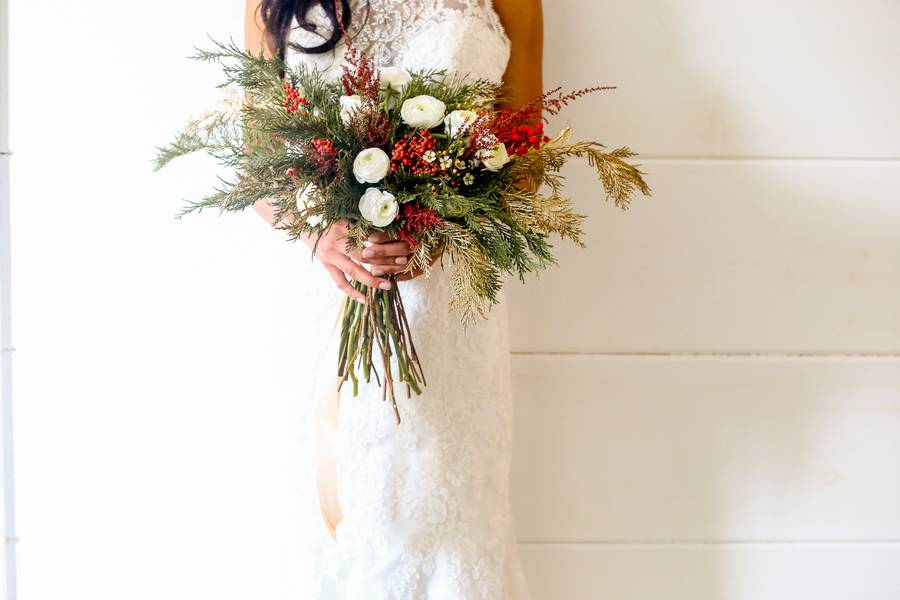 Extra Special Details
Besides the delicate bead work on the gorgeous gown, there were so many details that made this shoot one of a kind. The model's ring was borrowed from the shoot's florist, while the vintage fur coat and small couch came from stylist's great aunt. By adding personal touches the friends were able to create a shoot that is truly unique.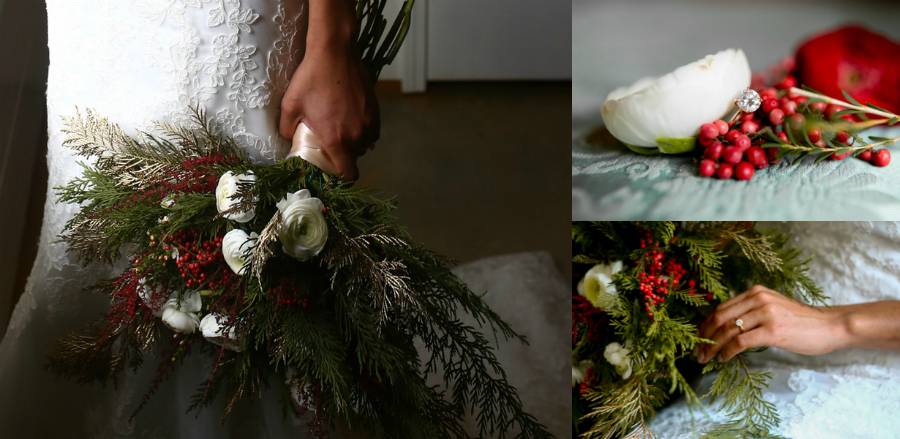 The Florals
This floral bouquet has all the Christmas spirit on it! A beautiful arrangement of seasonal flowers from Wildflower MJ will definitely bring inspiration to your bouquet need this season.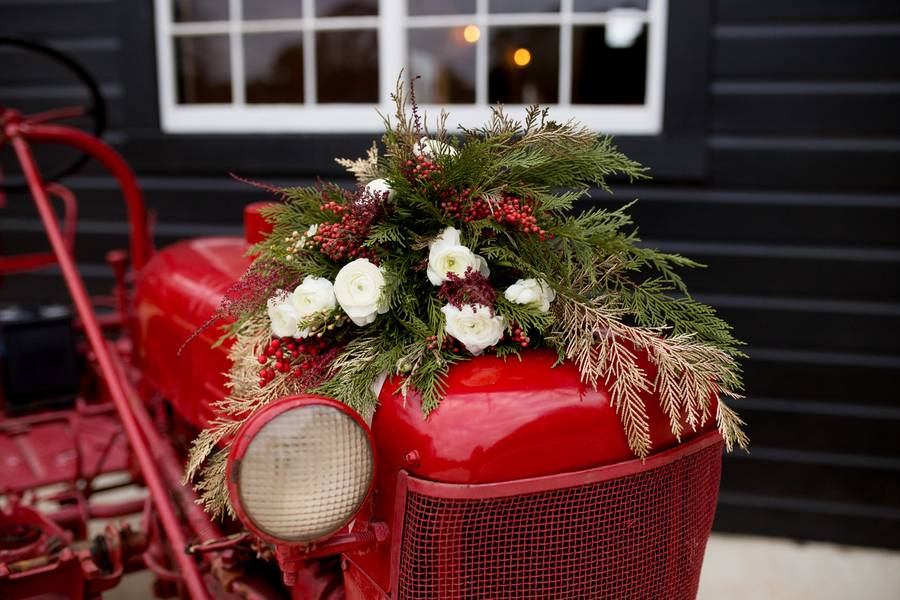 Take this Advice
First and foremost, enjoy the process! While at times it may seem overwhelming, it is a once in a lifetime experience. Also, take time to enjoy small moments with your significant other while on your journey! ~Shayna Chapman/Stylist
About the Photographer
I feel my purpose as an event designer is to create a one of a kind experience for any type of event. While I love working in Georgia, I love to travel to new places! Feel free to contact me via email ([email protected]) or phone (706-302-1101).
Vendors
Photographer: Christina Paz Photography
Event Designer: Shayna Chapman
Invitation Designer: Dinglewood Design & Press
Event Venue: Three Oaks Farm
Dress Store: Uptown Gowns
Floral Designer: Wildflower MJ