Goodness gracious were the first words I said the moment I saw the photos. Everything in this styled shoot are fresh and innocent as all the elements are well orchestrated to nature. Pinecones, white candles, and sleek red florals are the few basic ornaments used but nature did its ultimate job which is to enhance the total look of the package. The tall trees served as the backdrop which is effortless and laid-back to the bride's mermaid cut wedding gown. The creative team surely got what they wanted for their shoot, something raw and unmanicured. If I were to get married right now, I would definitely pick this style and theme! How about you? ;)
The Album Story
Woodsy, deep red, and elegant. I have wanted to do a shoot in the woods with a deep red theme for a long time now. Fall in my absolute favorite time of year, so I knew that this shoot needed to have a fall feel to it. The whole shoot came together very easy. I knew who I wanted to work with, I told them my vision and we all made it come together.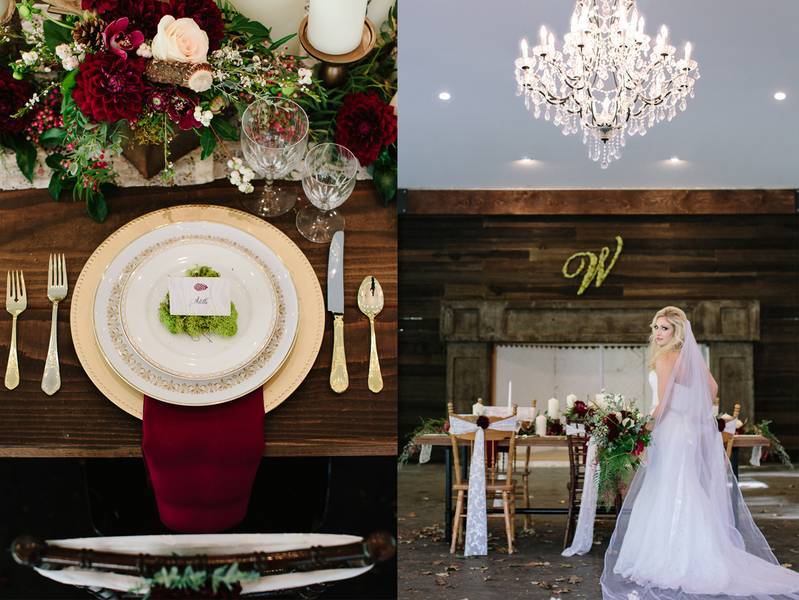 I wanted the shoot to have a woodsy but classy feel, we tried to keep it simple and let the setting be the décor. I think the woodsy thing is very in right now but not all brides and grooms want the "rustic woodsy" style. I think adding some elegant touches to the woodsy theme will keep the look timeless. Probably a groom who is an outdoors-man and a bride who is very elegant and classy would adopt this theme for their wedding.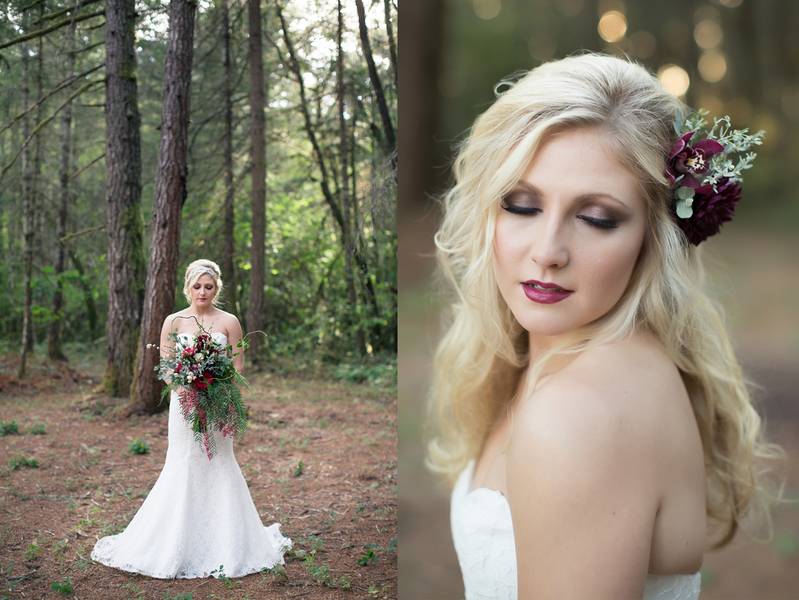 For the dessert table, Heavenly Delights Cupcakery put together adorable naked cakes. The mini cakes added perfectly to the affect I wanted from the setting. Dream Designs worked her magic with the floral design for the cakes. We topped it all off with some pine cones to bring the woodsy feel into the elegant dessert settings. Olive Juice & Co provided all of the beautiful paper goods that couldn't fit anymore perfect. All of the paper goods combined the woody elegant feel of the whole shoot perfectly.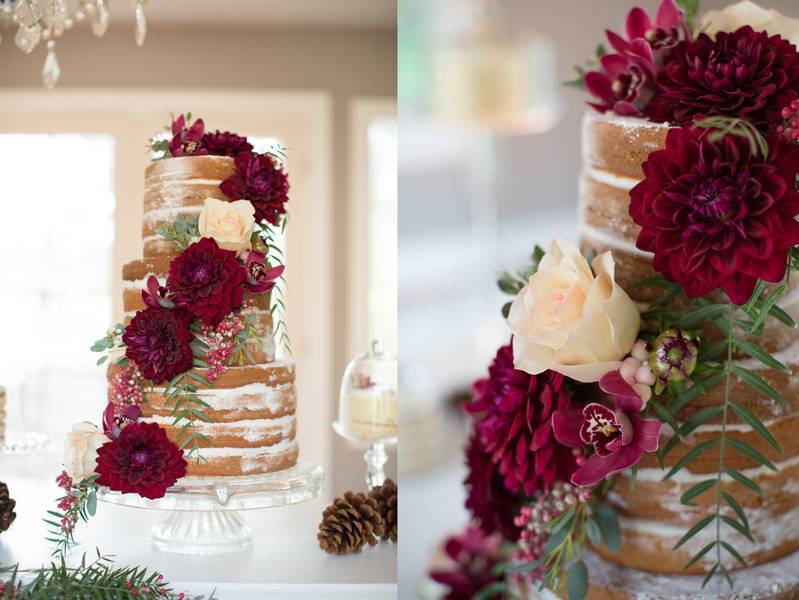 VENDORS
Photographer:  Ashley Cook Photography
Floral Designer: Dream Design
Reception Venue: Grand Hollows
Cake Designer: Heavenly Delights Cupcakery
Makeup Artist: Makeup by Reina
Paper Props: Olive Juice & Co