This styled shoot is an ideal brew. It has complete and elegant details together with pops of color in teal and burgundy held at Big Sky Barn. This is lovely guys! Garnished Event fantastically made everything so ordered and beautiful. It offers a unique spin on an already distinctive woodland theme, yet it uses the rich and jeweled colors. The photography by Ronnie Bliss Photography captures a softness that all brides seek on their special day.
Extra Special Details
A romantic woodland styled shoot kicked off by the arrival of Texas Fall, perfect for a season of jeweled color palettes.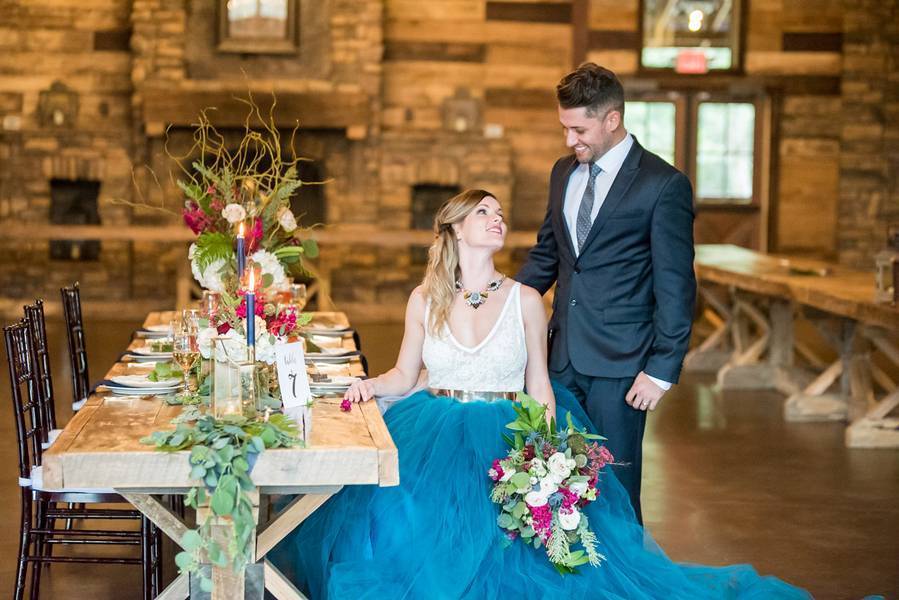 Sapphire looked beyond the burgundy blooms, and candles illuminated in gold candlesticks.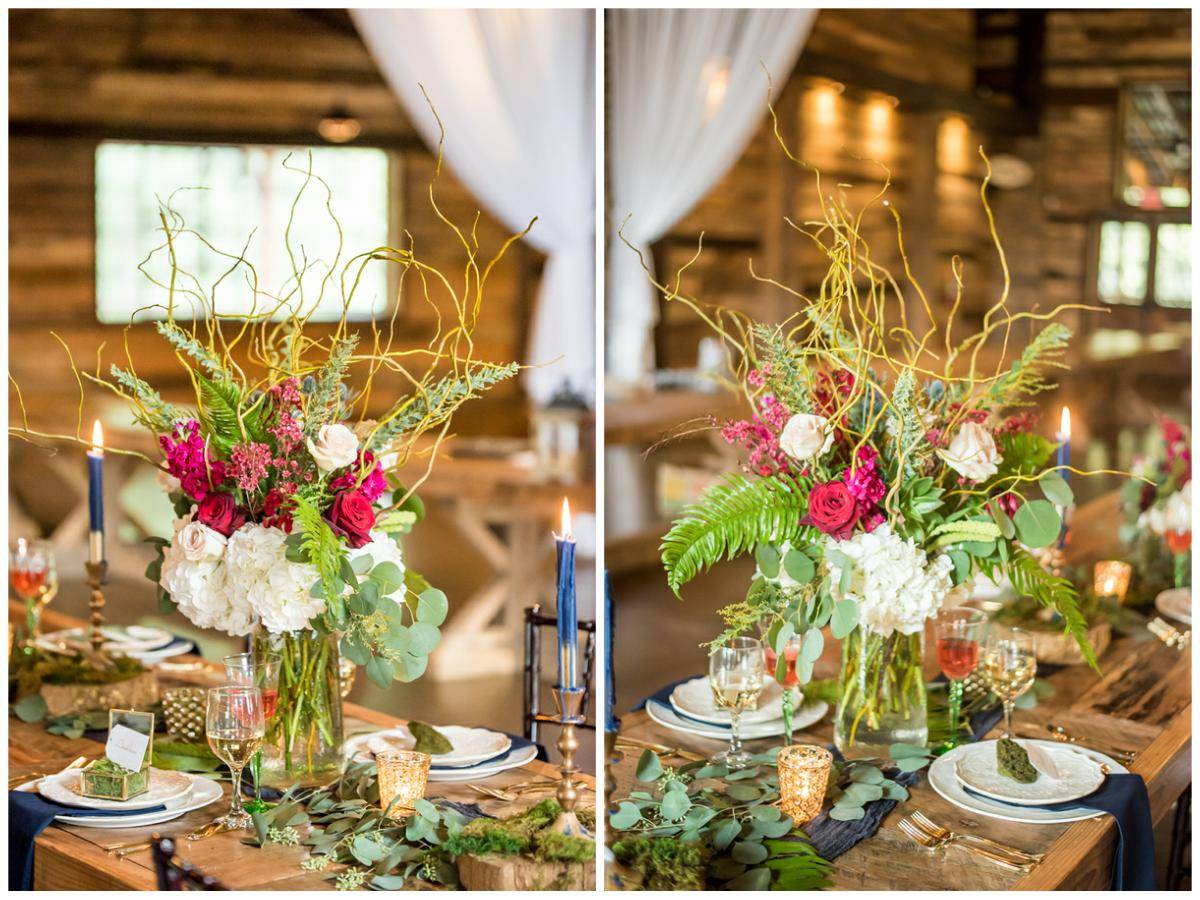 Bits of moss draped over geode shape terrariums and wood slices with gold leaf bark.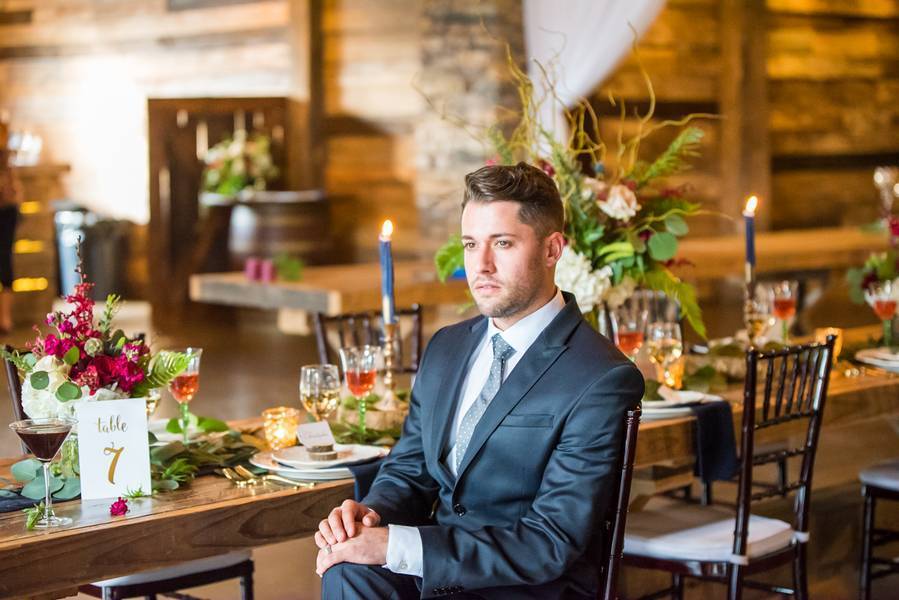 Teeny gold deer were among the many unexpected details that set the scene in an already gorgeous Big Sky Barn venue.
The succulent crown provides a modern, earthy romantic vibe that builds on Damsel Whites "sienna" gown.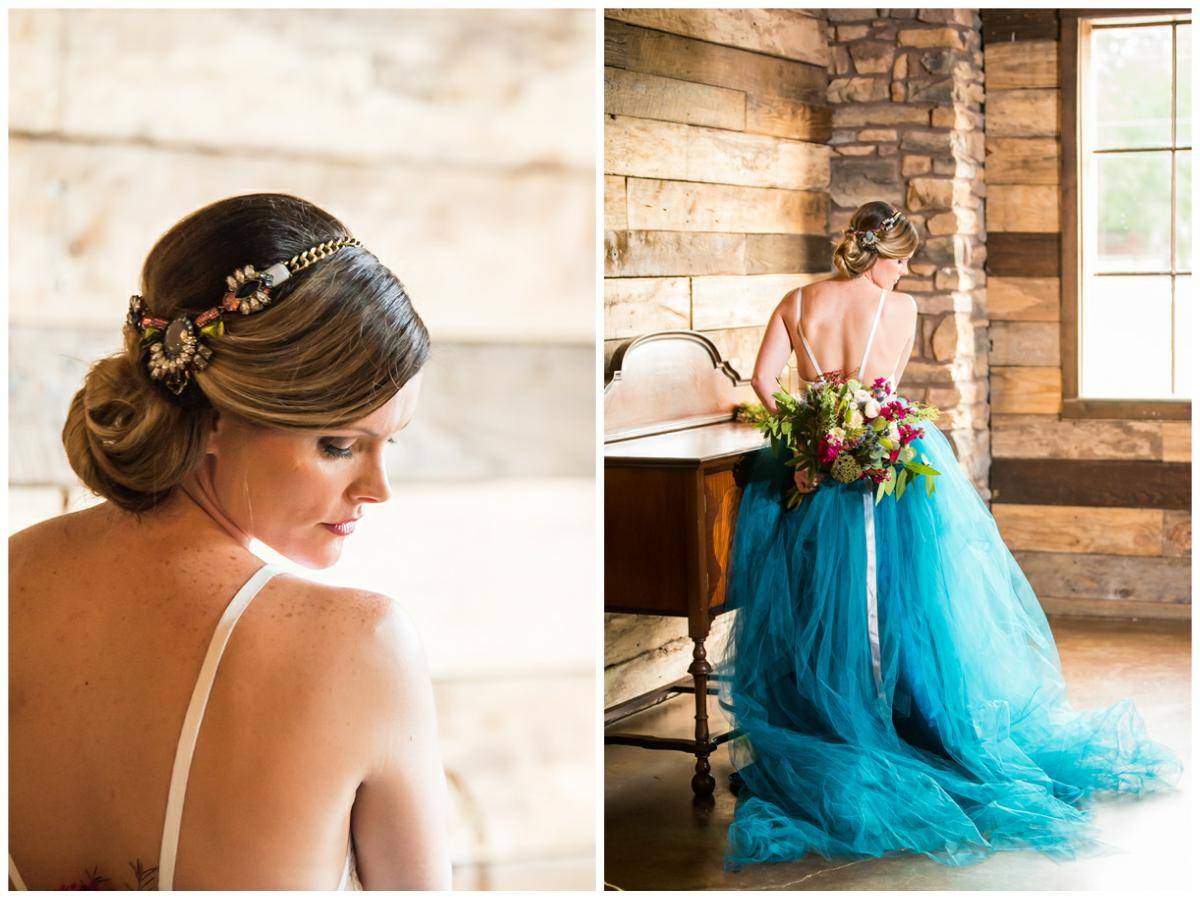 The reception hall was lined with farmhouse tables to bring friends and family together and create an intimate vibe while spending up the floor for dancing and mingling.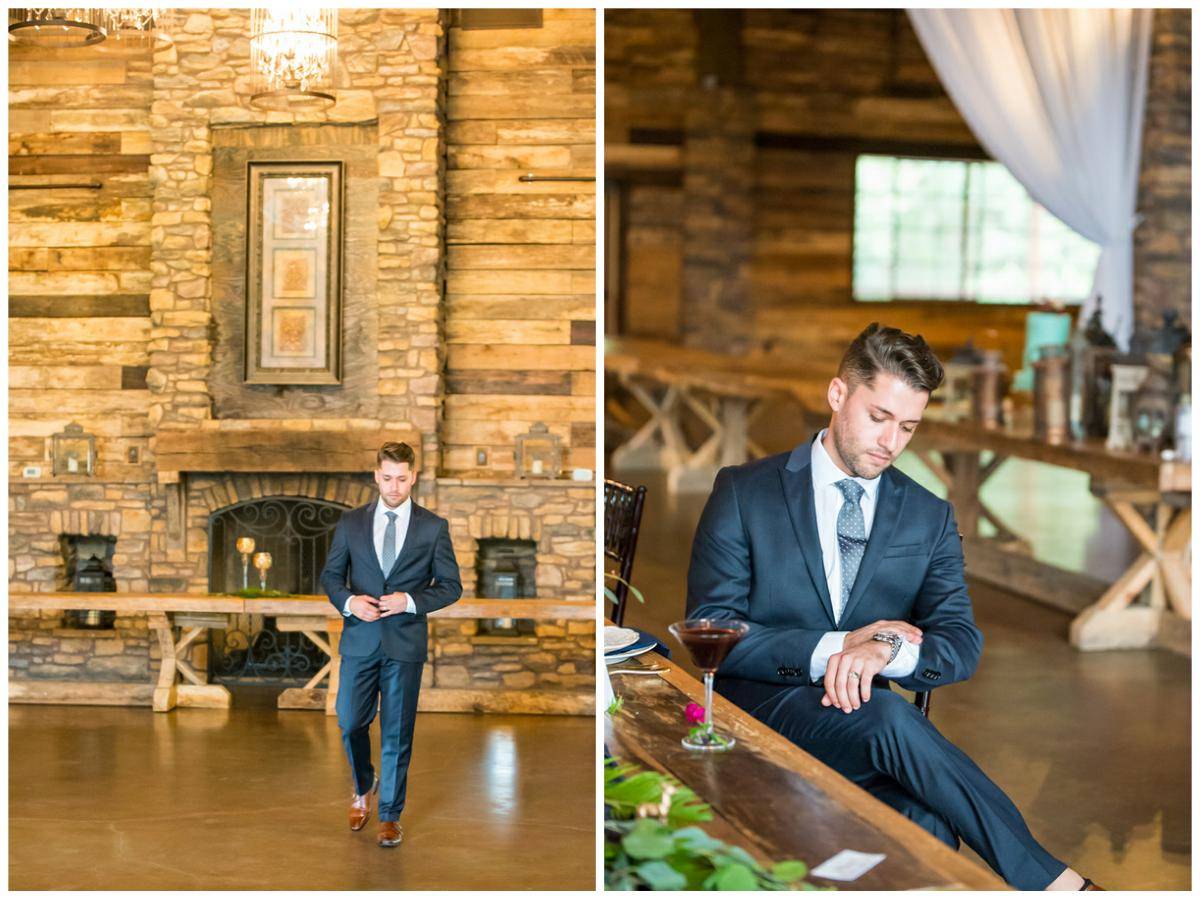 The Models & Their Sweet Capturing Moments
Ethan and Stori were not only stunning with their striking features, they are equally as beautiful on the inside.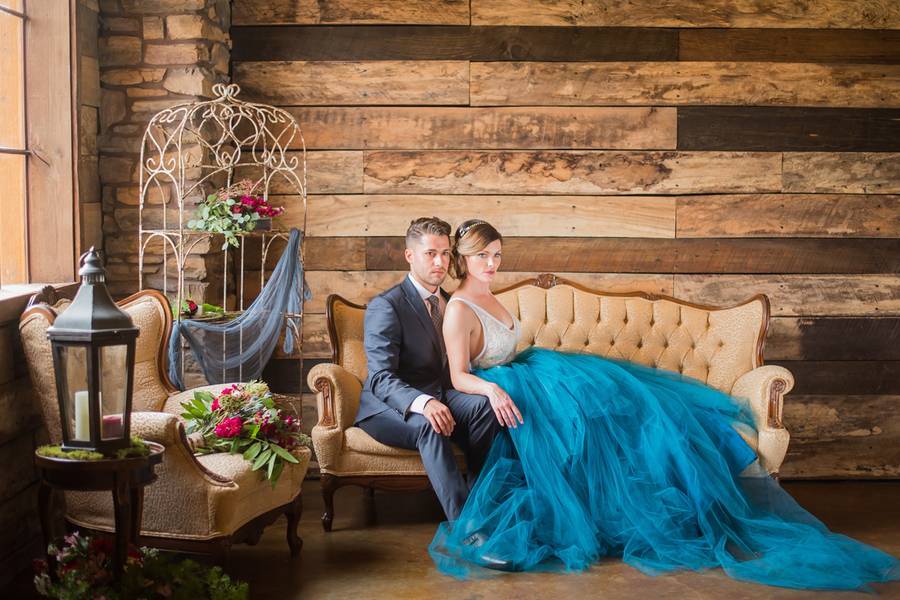 For romantic moments, they had to touch nose to nose and they looked into each other's eyes with adornment which shined through the images and made the day even more magical. Though not a couple in real life, they made the pictures feel that way.
The Photographer's Advice
♥ Enjoy the process, remember to take time off to plan the marriage not just the wedding. Make choices you'd be proud of 20, 30, 40 years from now, trends are just that, trend, they only last a season. Unless of course trendy is very important to you.
From the Photographer
Life. Love. Legacy. My approach to Portrait & Wedding photography celebrates life myriad seasons. Love as we find 'the one' and join together. Document and preserve those memories for future generation. Ronnie Bliss Photography is Houston, Tx based and will travel anywhere in the world to celebrate and document life and love. Wedding experiences begin at 2900 most clients invest approximately 5500. I'd love the opportunity to chat with potential clients at [email protected] Seriously, 'Thanks' for featuring our team.
Vendors
Photographer:  Ronnie Bliss Photography
Veils and headpieces: Bark & Beam
Fashion Designer: Damsel White Label
Model: Ethan Kleine
Event Designer: Garnished Event
Heirlooms and extras: Love Birds Vintage Rentals & Styling
Invitation Designer: Memory Lane Paperie
Floral Designer: Monica's Brides & Touch of Glitz Flowers
Invitation Designer: Paper Tie Affair
Cake Designer: Shazdeh Cakes
Specialty Foods: Southern Rum Runners
Model: Stori Montgomery
Makeup Artist: Styled By Kelsey V
Hair Stylist: Styled by Kelsey V.
Event Venue: Big Sky Barn