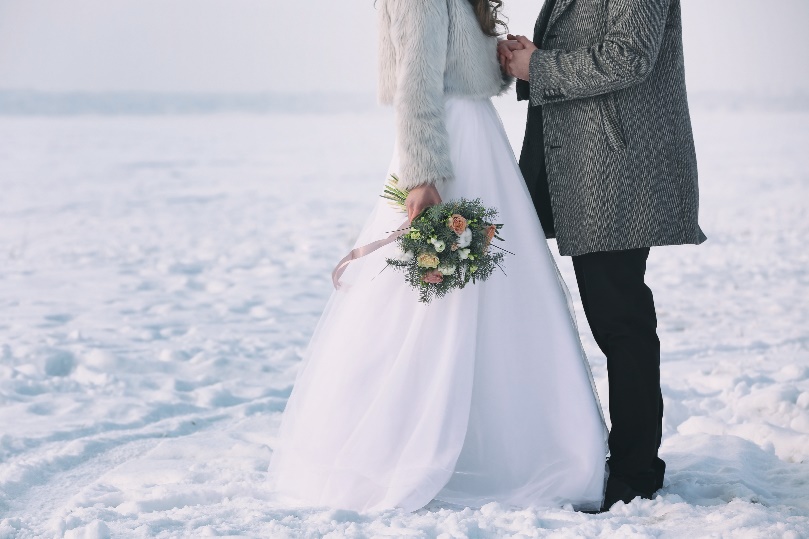 The biting cold of winter doesn't inherently scream heart-melting romance but if you look a bit closer, you can find outstanding beauty in the ice and snow. If you want a winter wedding, you need to do a bit more to ensure your venue, décor and more are charming and comfortable for you and your guests. Instead of settling for the same hum-drum spring wedding of every bride and groom, use these tips to craft the glittery, gorgeous winter wedding of your dreams.
Find a Romantic Winter Destination
Not every place with snow on the ground is fit for a fabulous winter wedding. You should search for someplace with magic in the air, someplace wild and unique or else someplace known for romance. Instead of allowing your white winter wedding to be touched by the mundane at home, you should seriously consider planning a destination winter wedding.
Here are a few top-tier destination choices for a fabulous winter do:
Niagara Falls, ON
Niagara Falls has been known as a romantic destination for centuries; even Pam and Jim found the spot to their high standards for beauty and passion. In the winter, the Niagara area glitters with ice and snow, and the falls can freeze creating magnificent natural sculptures. Plus, the area remains relatively temperate, without the biting winds found in other areas of Ontario, and there is plenty for guests to do and see in Niagara-on-the-Lake and surrounds. You can even buy Niagara Falls package deals for extra romance before or after your nuptials.
Jackson Hole, WY
For a slightly more rustic experience, you might journey to Jackson Hole, which sits on the very edge of Yellowstone National Park. Jackson Hole offers a mix of high-luxury and Wild West charm, so if that's your wedding aesthetic, look no further. During the winter, Jackson Hole thrives with skiing tourism, but there are plenty of untouched, secluded spaces where you can enjoy a private celebration in the gleaming-white wilds.
Bariloche, Argentina
In the southern hemisphere, the cold season occurs from June to September, so if you want a winter wedding in the middle of August, go to Argentina. Bariloche is nestled at the foot of the Andes and spotted with stunning lakes, which lends it a romantic Swiss feel on a South American budget.
Ice Hotel
These days, there are hundreds of stunning, icy architectural feats around the world, so you might be able to find one close to home. However, if you want the best of the best for your winter wedding, consider the ice hotels in Montreal, Canada, Balea Lac, Romania, Kittila, Finland, Kiruna, Sweden or Kirkenes, Norway. Many ice hotels have similar amenities to typical hotels, meaning you should be able to find one with full-service wedding coordination at your beck and call.
Be Inspired by the Season
When you picture wedding décor, your mind probably immediately goes to fresh florals, bright colors and strappy heels. However, none of these things are wintery; you would be hard-pressed to find any flower growing in a winter wonderland, and you'd lose your toes to frostbite without an insulating sole. Thus, typical wedding decorations are out of place at winter celebrations, so you need to be more imaginative when you are imagining your upcoming event.
First, rethink the color scheme. Instead of spring pastels or fall bronzes and berries, you should pick colors that are more appropriate for the cold season. While some winter brides and grooms focus on forest green or holly red, you shouldn't be afraid of opting for a monochromatic palette. Bright whites are striking and will highlight the purity of the snow-covered landscape around you.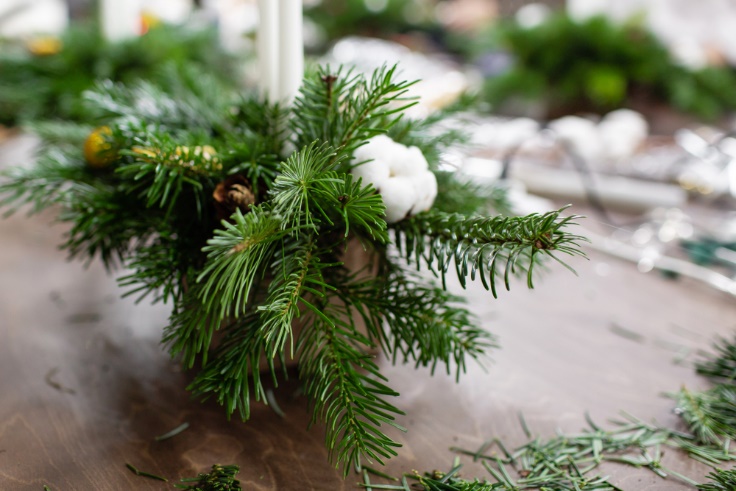 Next, replace the florals. There are plenty of white flowers to fill your bouquet, but you can also pick flora that more accurately reflects the season. Evergreen trees and shrubs, like pine boughs, holly and mistletoe, can be stunning in the right arrangements, and they aren't in danger of wilting from a blast of cold air. You might stud them with glass gemstones for some extra glitter — or leave them totally natural.
Finally, dress warm. Nothing is less bridal than goosebumps, chattering teeth and frostbitten fingers. Men have it easier, since formal men's fashion requires a full suit, which offers plenty of opportunity to hide warm layers. Women should look for a long-sleeved dress, but regardless of sleeve length they should cover up outside with a fashionable shawl or coat. Fluffy fake furs look traditionally haute couture and provide amazing warmth. Pair the outerwear with a fashionable boot, and you have sensible wedding attire to keep you partying all night long.