Enjoying your wedding plans so far? Let this lovely winter themed inspiration taken by Rockhill Studio at Presque Isle Park Marquette cozy up your engagement plans this winter season. Ryan and Nicole were forced to shoot with whatever nature was giving them and turned out amazing! We love the combination of their casualwear with the glamorous ambiance of snow in the lake shore. It looked fun and exciting, yet still classy! Being on the lake shore, they kept shooting in bands of lake-effect snow that went from heavy snow and wind to blue skies and no snow. But this couple braved the weather and they ended up with some great images! More of the details down below!
We're All About the Details!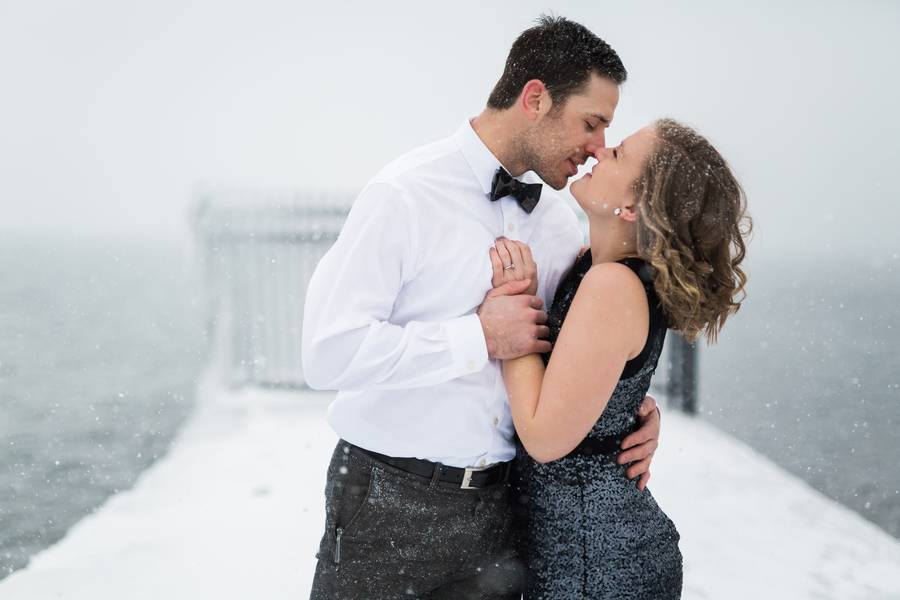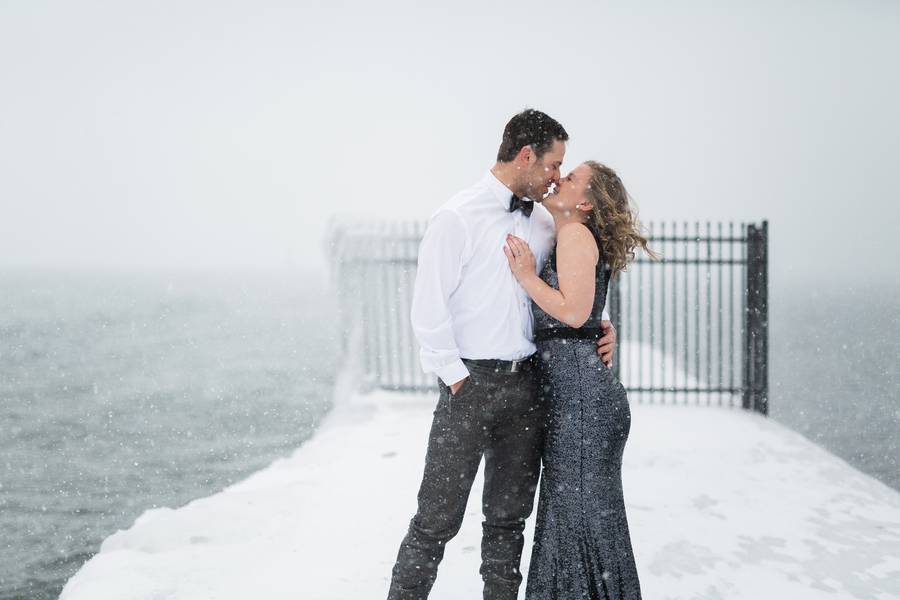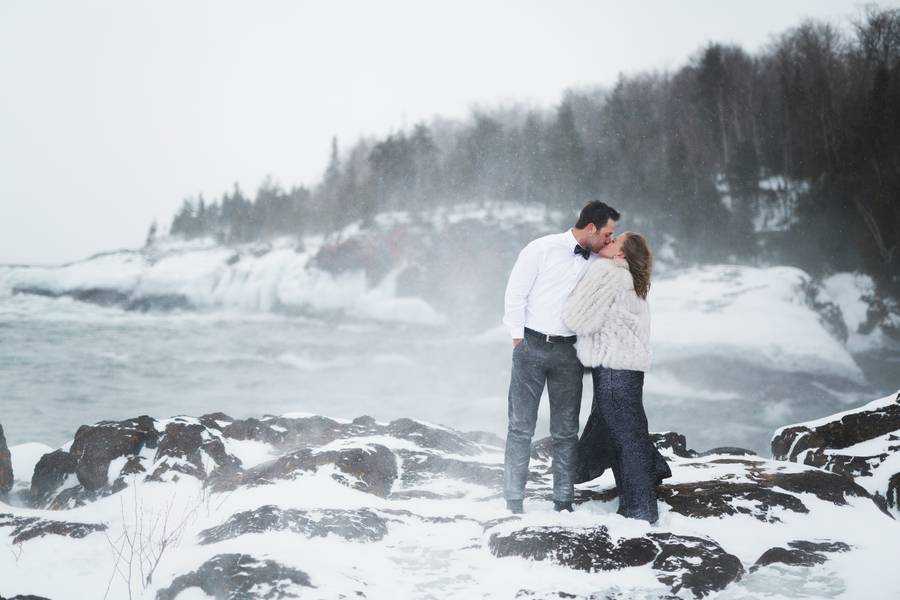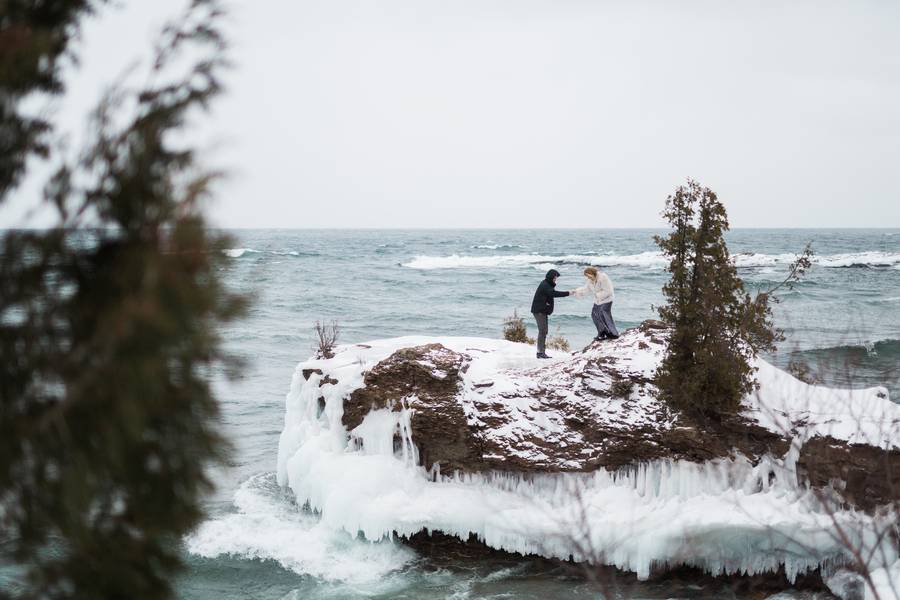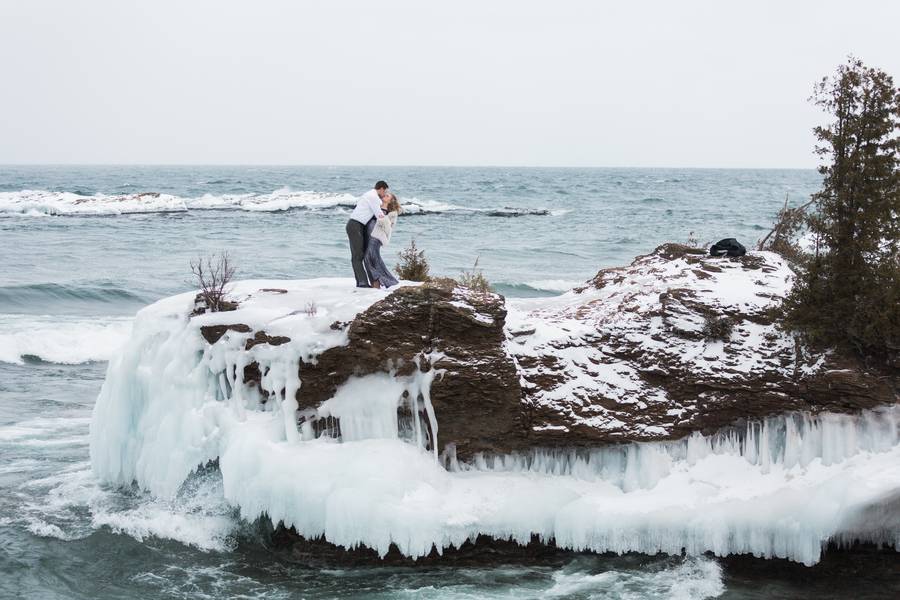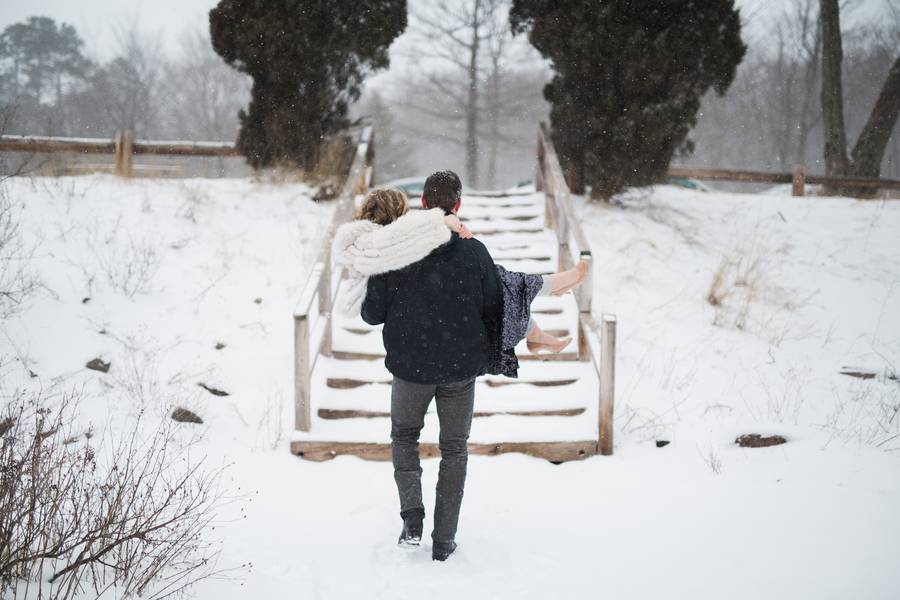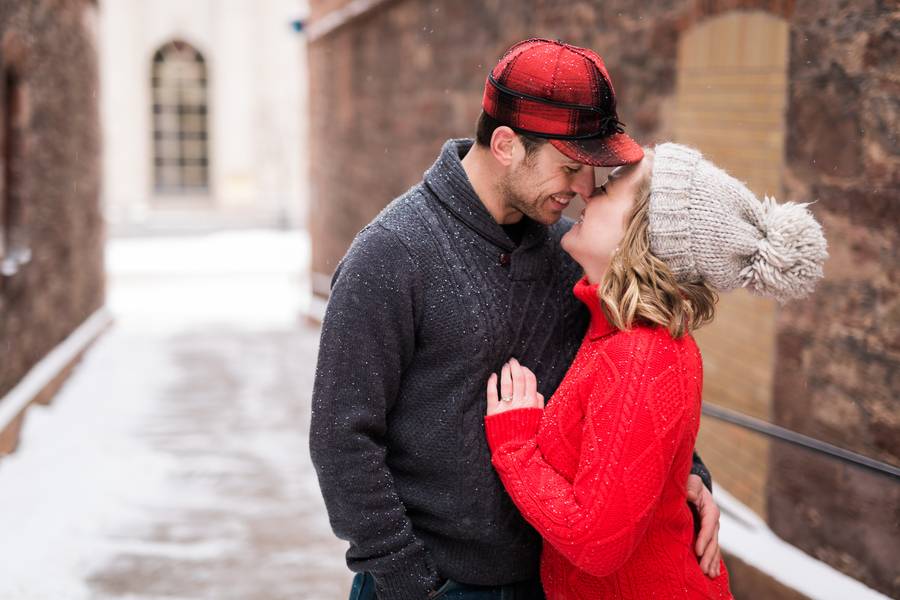 Take this Advice
I love it when my couples dress up for a portion of their pictures. It adds such a classy touch, and it for sure added that extra something special to this session. So when planning for your engagement session, don't be afraid to go super dressy! You can wear your casual clothes any day of the week…make your engagement session memorable! ~Rebecca Kenny/Photographer
About the Photographer
Hello friends! I'm Rebecca, owner and creative behind Rockhill Studio. I'm a photographer based in Northern Michigan who specializes in weddings and engagements. I LOVE all things weddings, and it makes me so excited to work with so many amazing couples every weekend. I love seeing what they envision for their wedding day come to life and I count it an honor to be able to document that for them. I take that love you feel for each other as a couple and make that absolutely shine on camera! Although I am based in Northern Michigan, I travel all over the state and country for weddings. I love adventure as much as I love my couples, so if you love my work, and are getting married/eloping/engaged, let's make it happen! You can contact me thru my website or email.
Vendors
Photographer: Rockhill Studio
Event Venue: Presque Isle Park