Whether or not you're into nature-themed styled shoots, you can't deny that beauty is synonymous with nature. One of these nature-themed classics is woodland inspired shoots which are taking popularity this year. Guess what goes well with woodland themed shoots? A single color scheme and tons of whimsical details that creates a nice romantic twist. Plus, you can't deny that having an elk involved looks good on the eyes too! Looking for an example? This styled shoot brought to us by Jackie Hall Photography is more than enough to convince your nature-loving spirit! The blush bouquets paired with the woodland aesthetic frames the bride and her dress perfectly. They incorporated natural/woodland fields with custom pieces such as the bride's gown and the gorgeous floral creations. Stunning right? More of the details as you scroll down below! Enjoy!
We're All About the Details!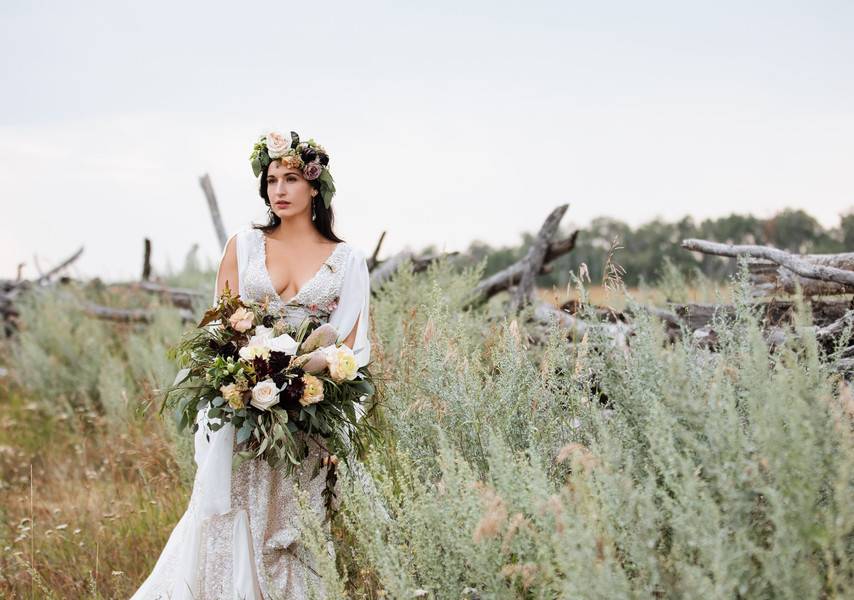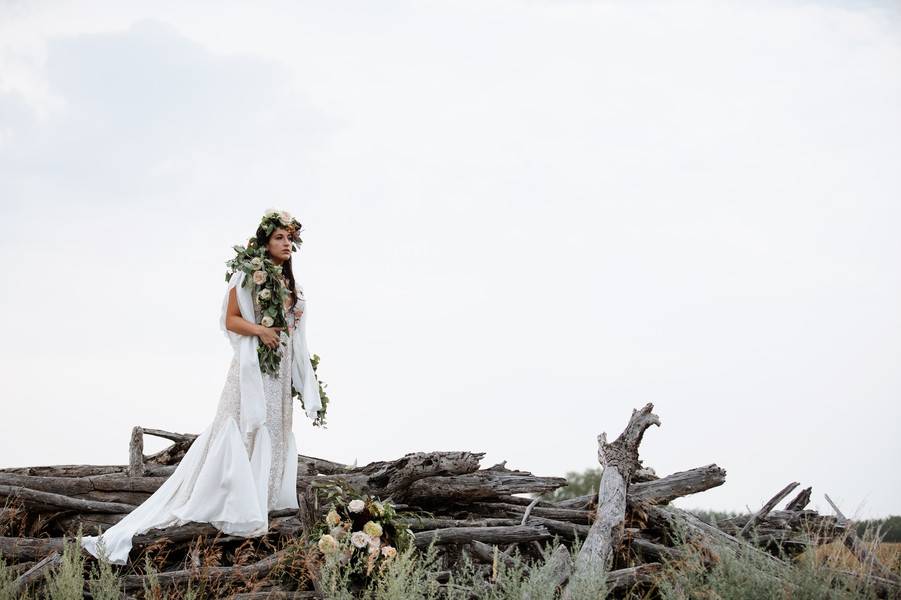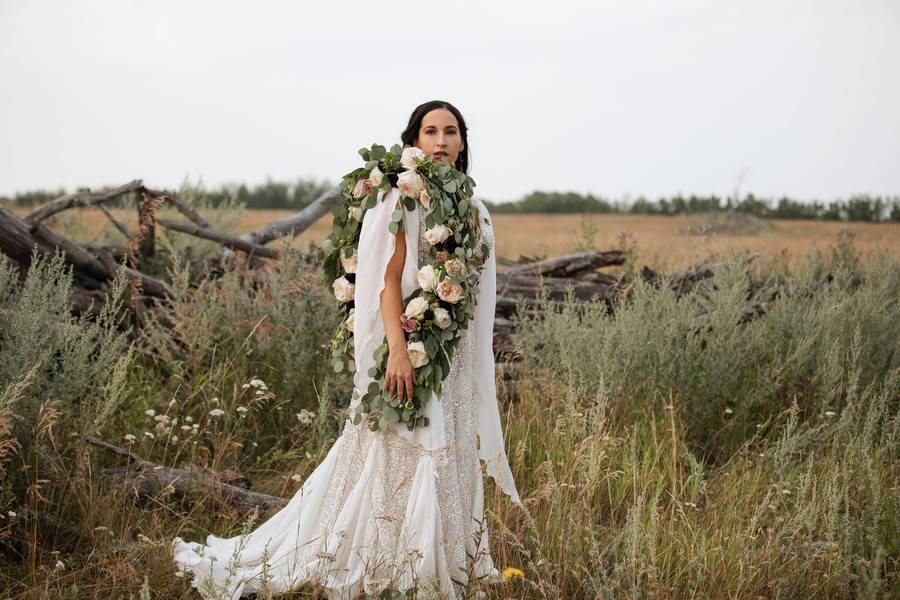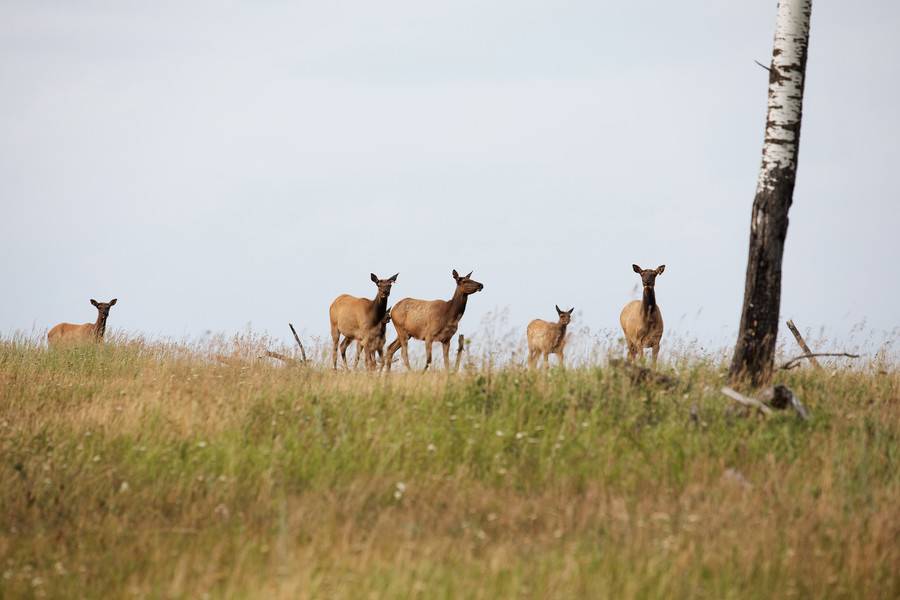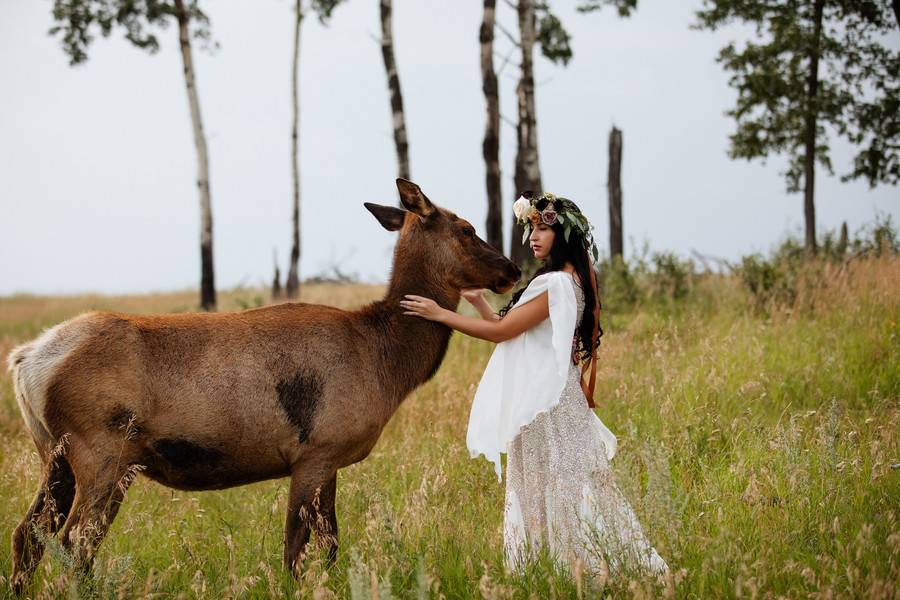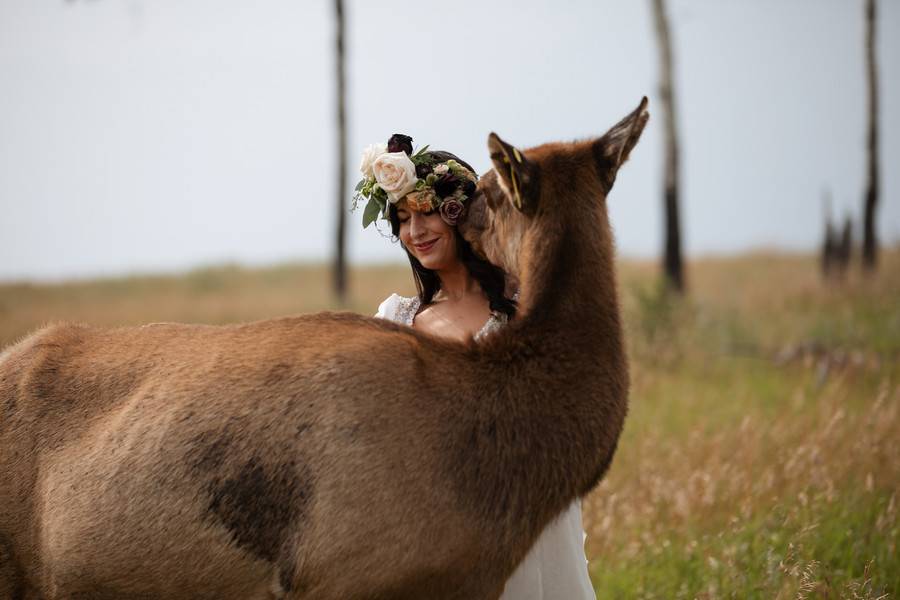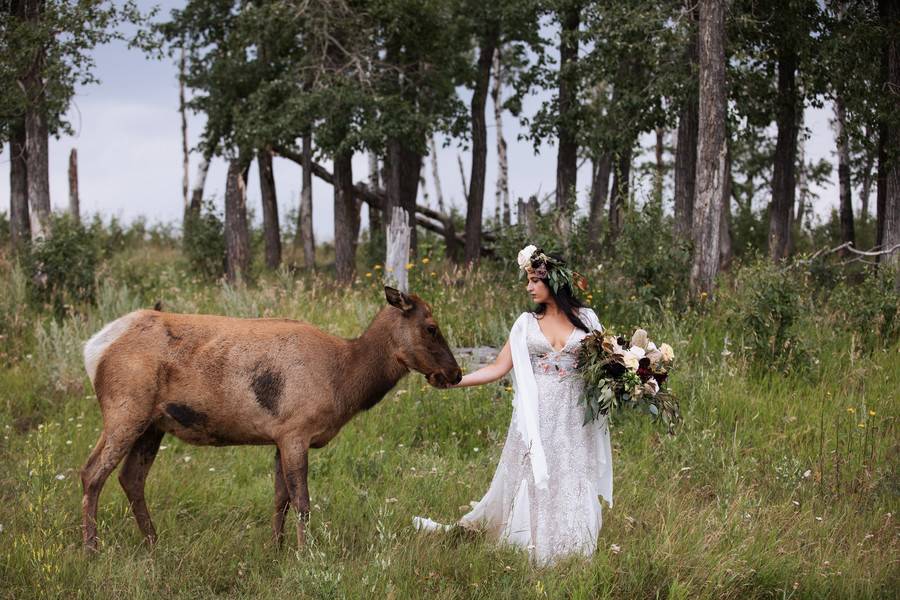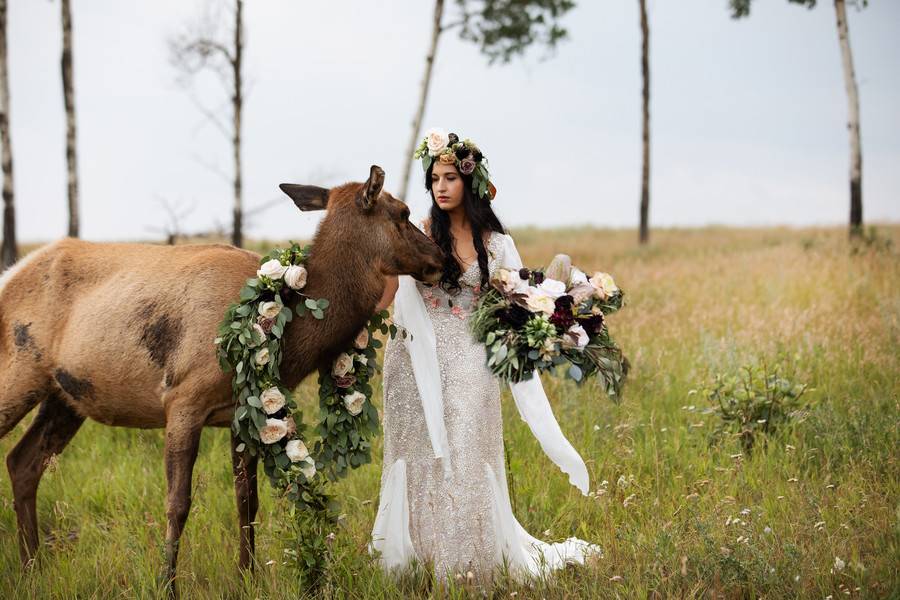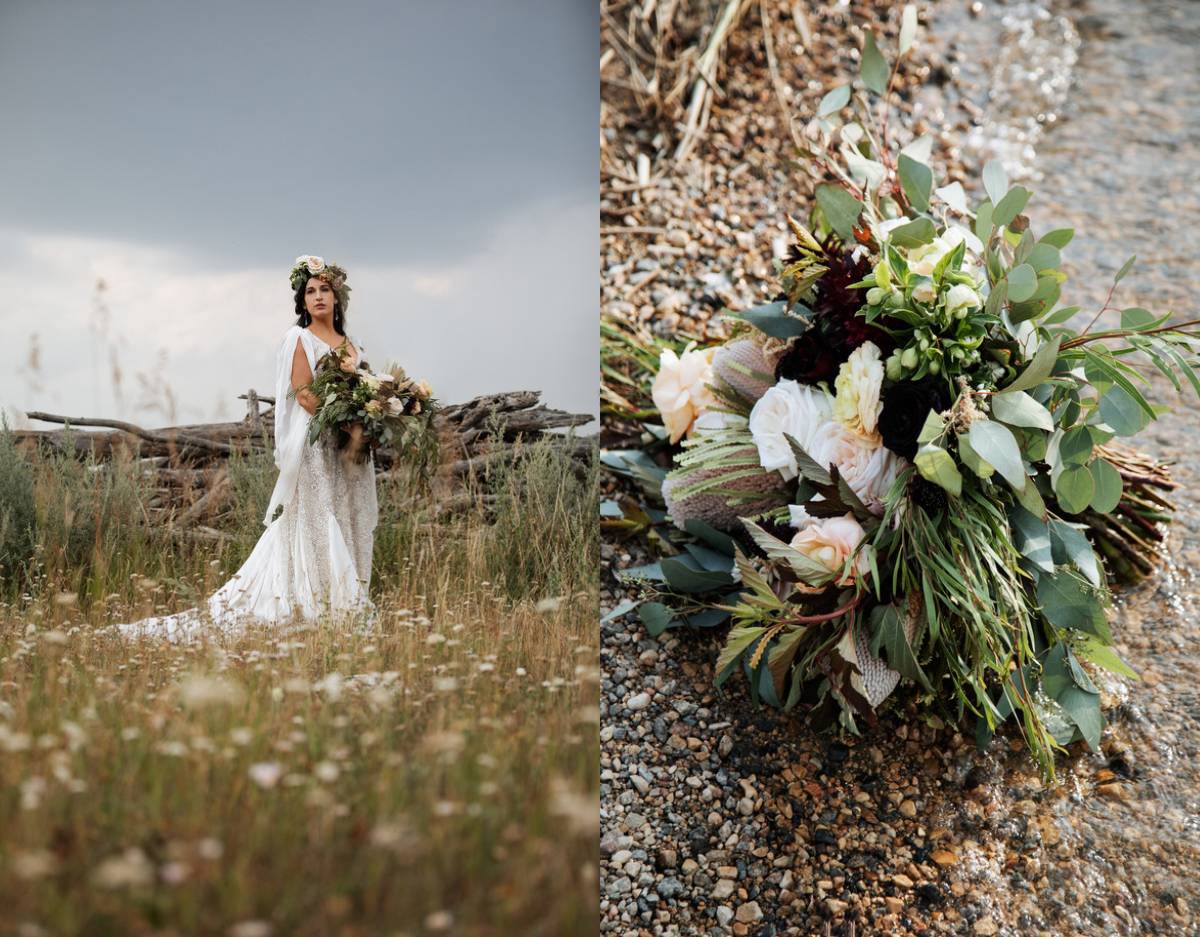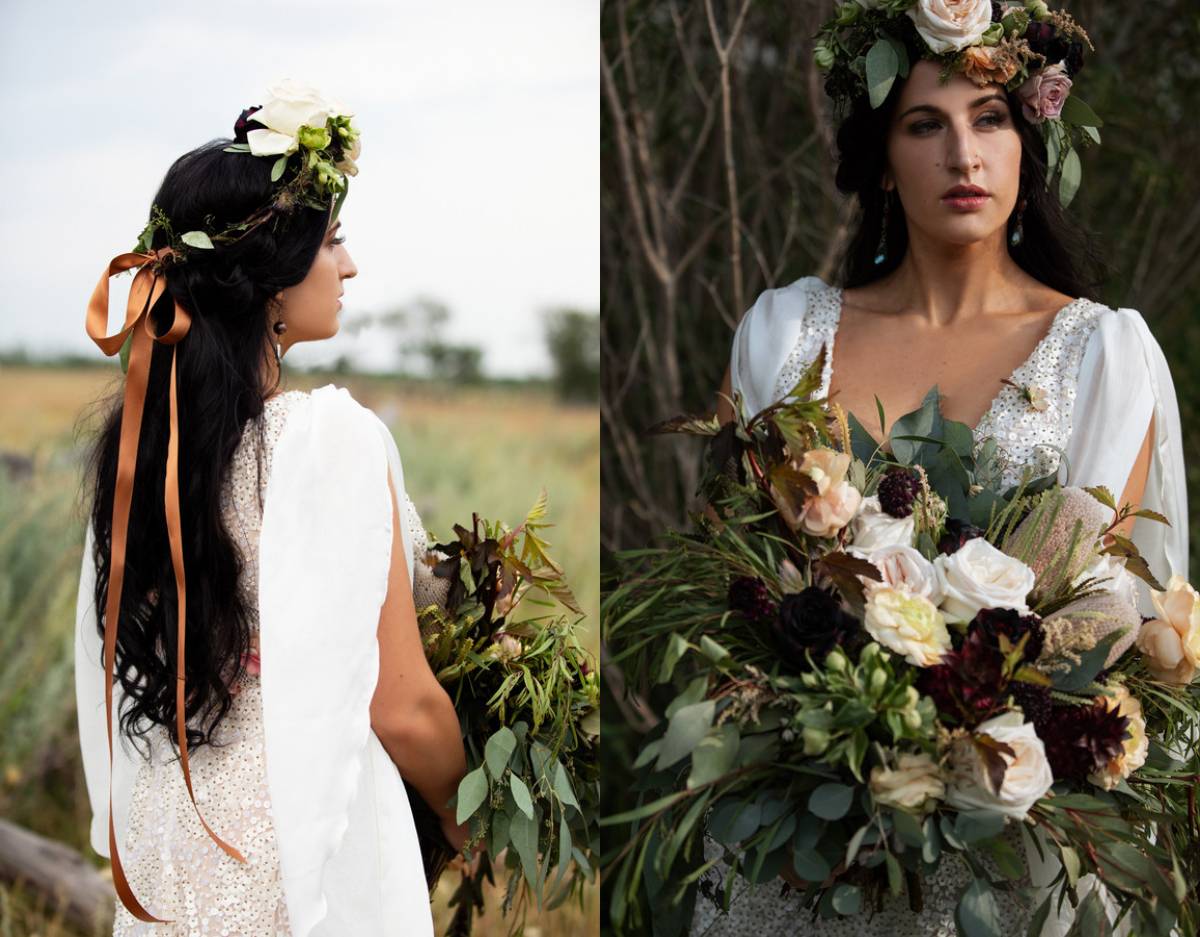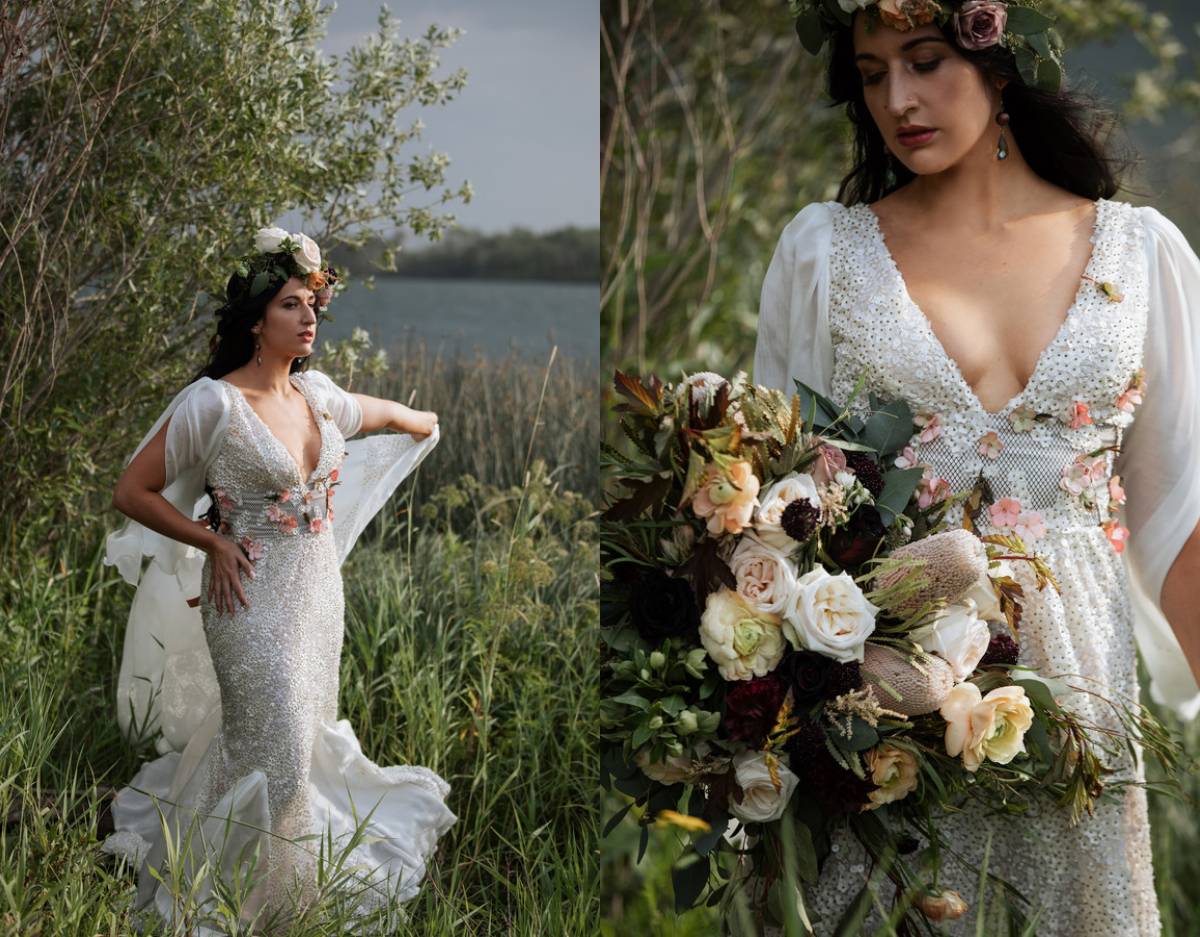 Take this Advice
Don't be shy to try something different and to incorporate special or sentimental things into your wedding day. If you want to go to a special location just ask your photographer or if you can't find that special dress or other elements to your wedding day, all you have to do is ask for a custom design/dress/set up and vendors would love to do something extra special for you! ~Jackie Larkin/Photographer
About the Photographer
My name is Jackie Larkin, photographer of Jackie Hall Photography. I am inspired by light, nature, and love. I want to connect my subjects to their environment and to themselves and absolutely love working so closely with them to create an amazing experience they will never forget, and images to look back on forever. My favourite sessions to photograph are couples (engagement, weddings, etc.), boudoir, and fashion, using beautiful backgrounds and interesting elements to tell a story. My studio is based out of Regina,  askatchewan, but I frequently travel the country shooting weddings, engagement sessions, and portraits. I love going off the beaten path to get those extra special shots and am willing to literally climb up mountains if my clients are wanting something spectacular. Clients or those interested in a session can always contact me via email here or they can check out my work here or by visiting my Facebook or Instagram.
Vendor
Photographer: Jackie Hall Photography
Florist: Wascana Flower Shoppe
Make-up Artist: Clara Edvi-Antunes
Dress Designer: Dean Renwick
Jewelry Maker: Roxanne Brown
Models: EDGE AGENCY