The inspiration for this shoot was the desire to combine classic romance with a charming taste of vintage while adding a touch of whimsical bohemian. The vendors wanted to bring together stunning elements from elegantly different and equally beautiful styles. The first two elements they dreamed up were glass covered mini cakes and fragrant lavender buds. From there, they brought together classic navy and romantic lavender as their main color inspiration. Pops of pink brightened the color palette to add joyful tones to the whole setup.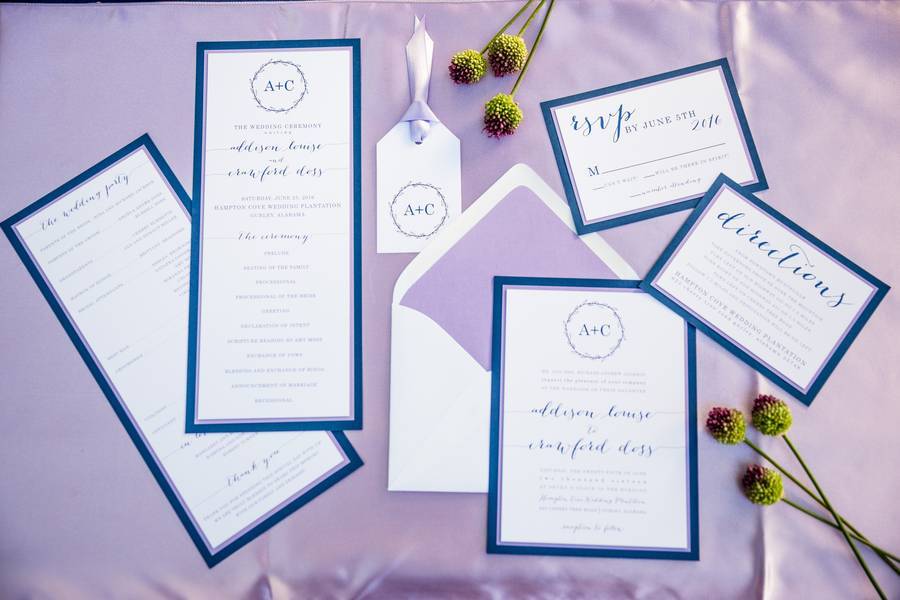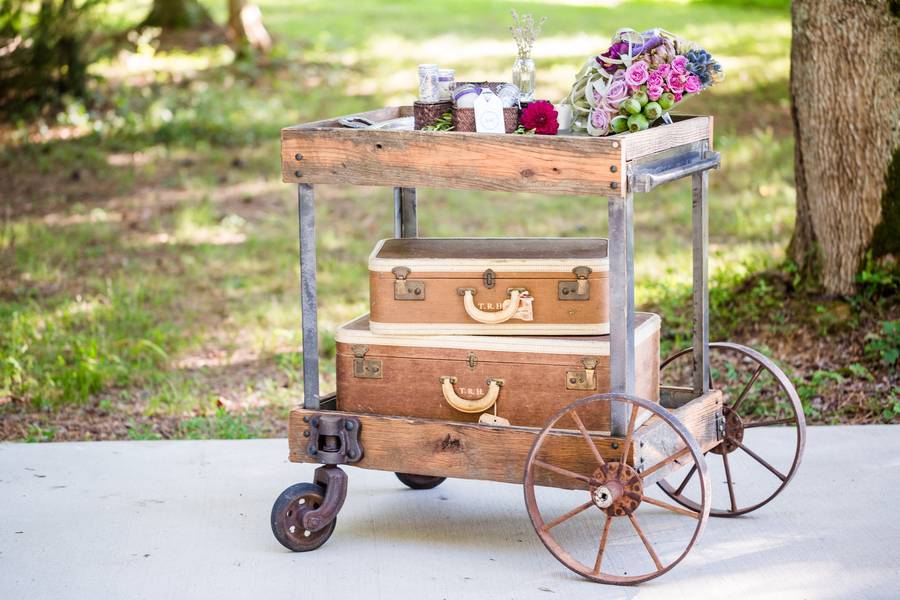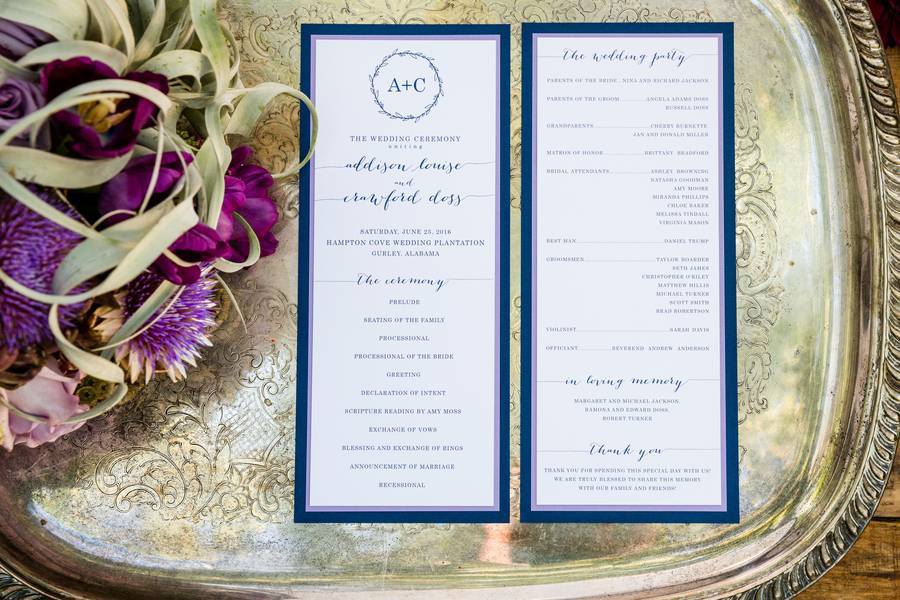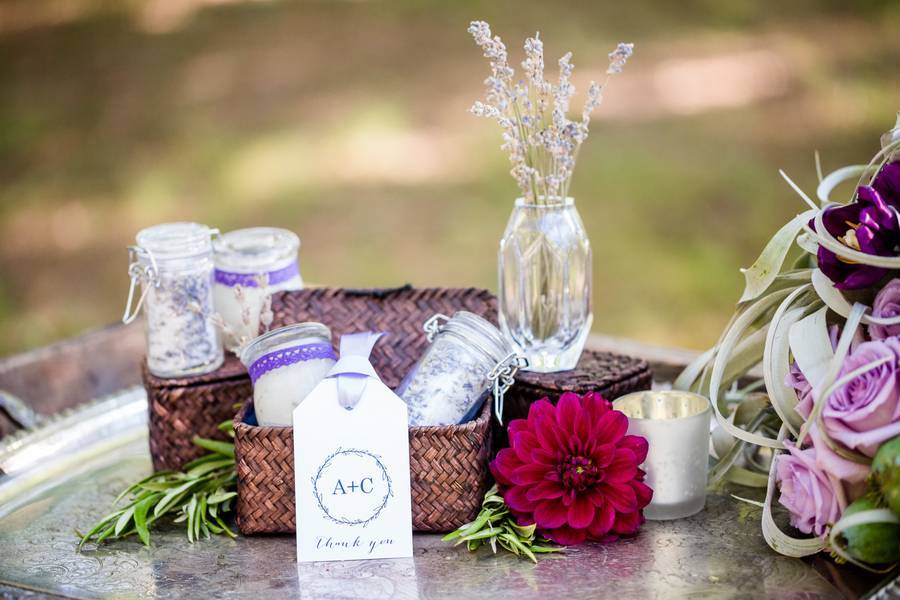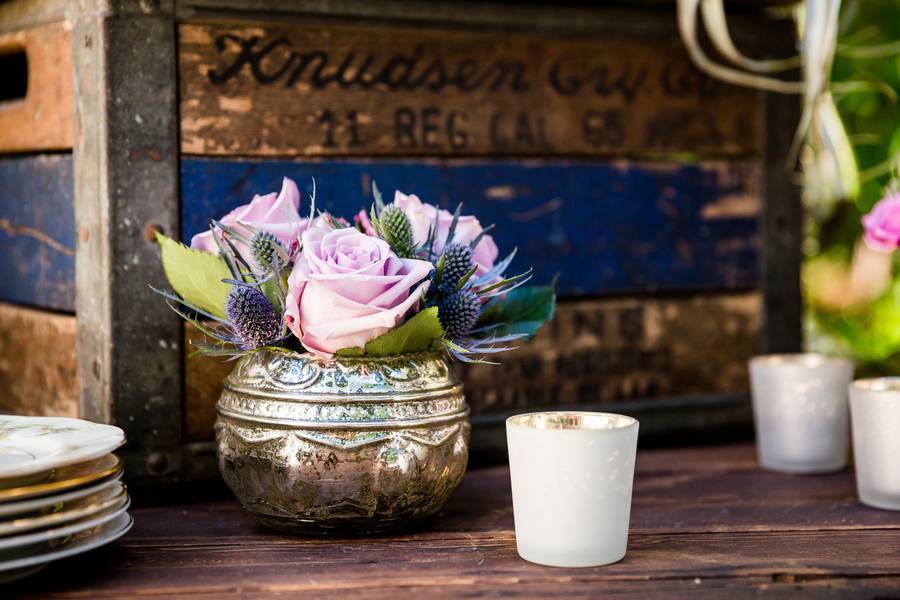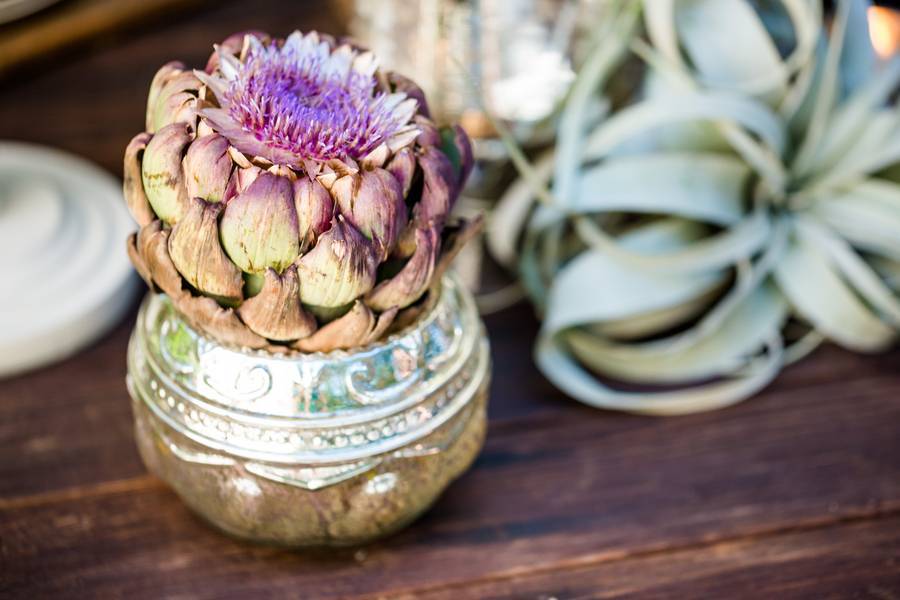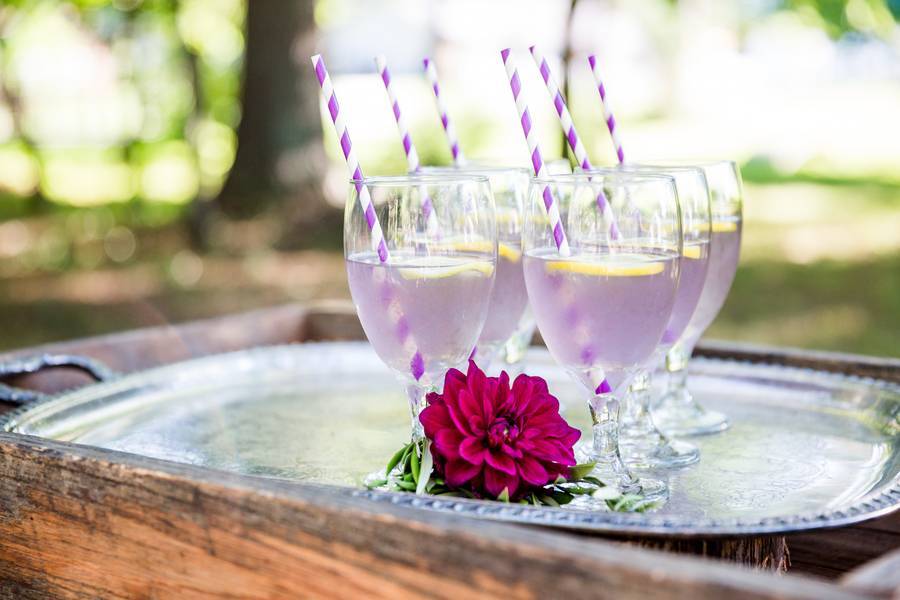 The Details
Lavender lemonade with floating citrus slices offered guests a unique refreshment to pair with the sweetness of the cake. Delicate lavender flavoring laced the taste of classic lemonade. Simpson's Florist brought back a touch of bohemian with her gorgeous floral pieces. Incorporating non-floral elements, like artichokes and grapes, with romantic pink roses, she intertwined these gorgeous styles. The flowering artichokes were one of our favorite detail pieces.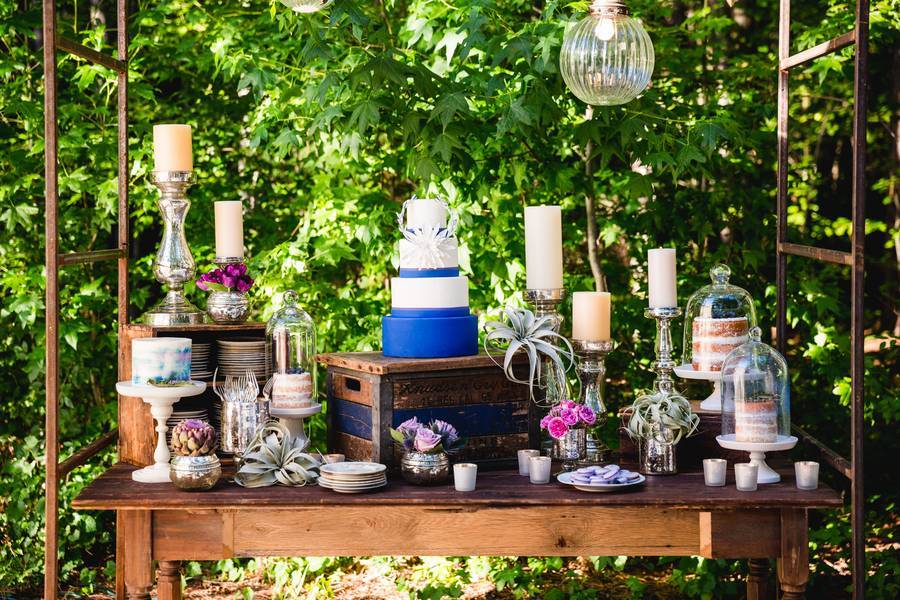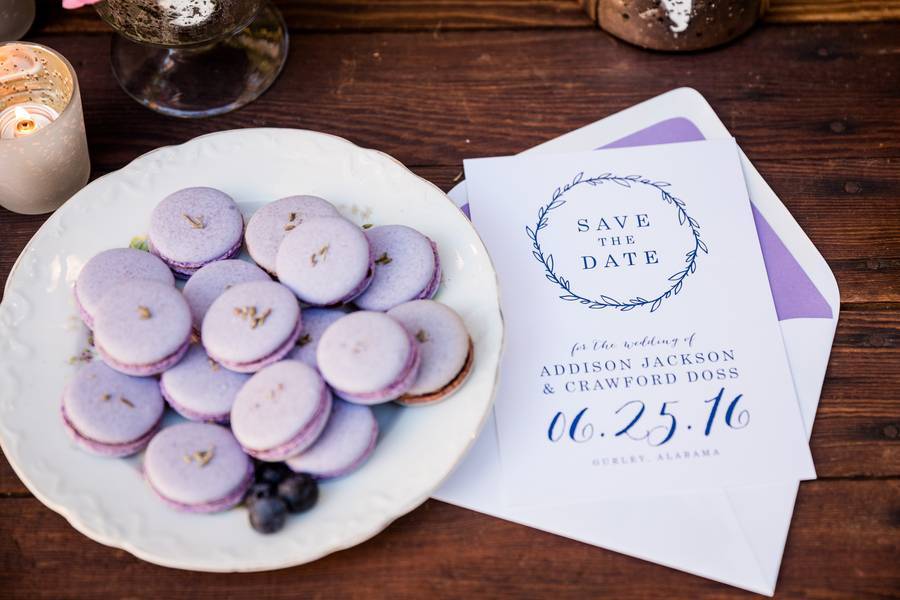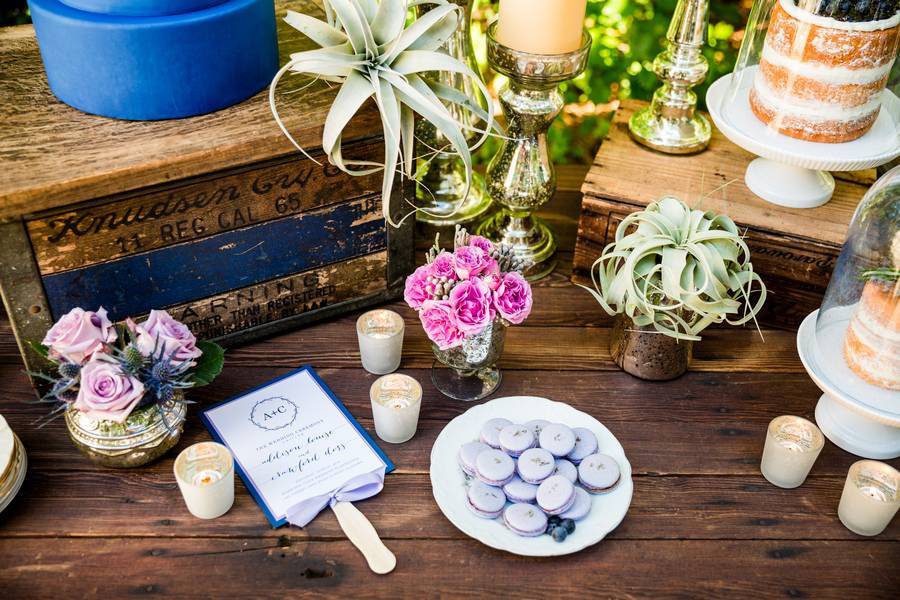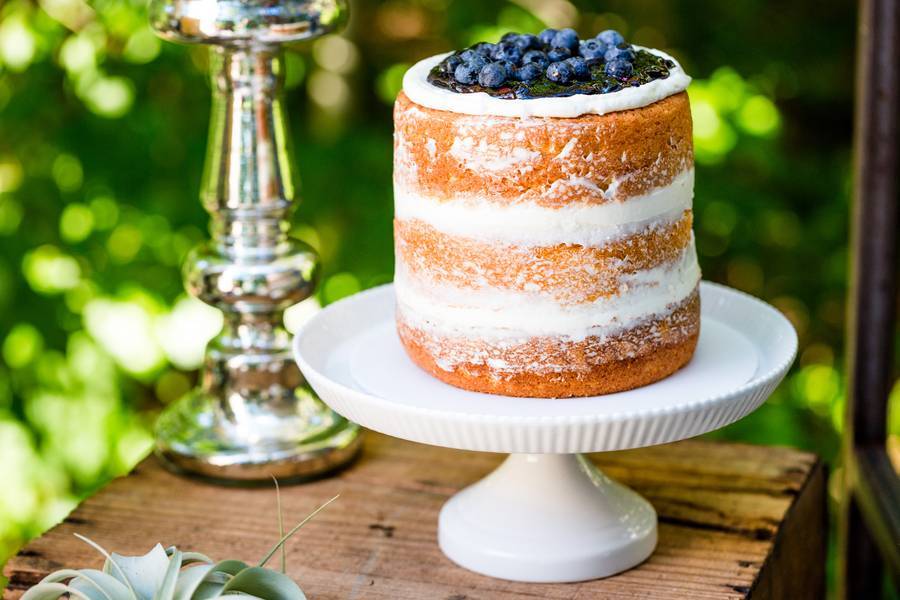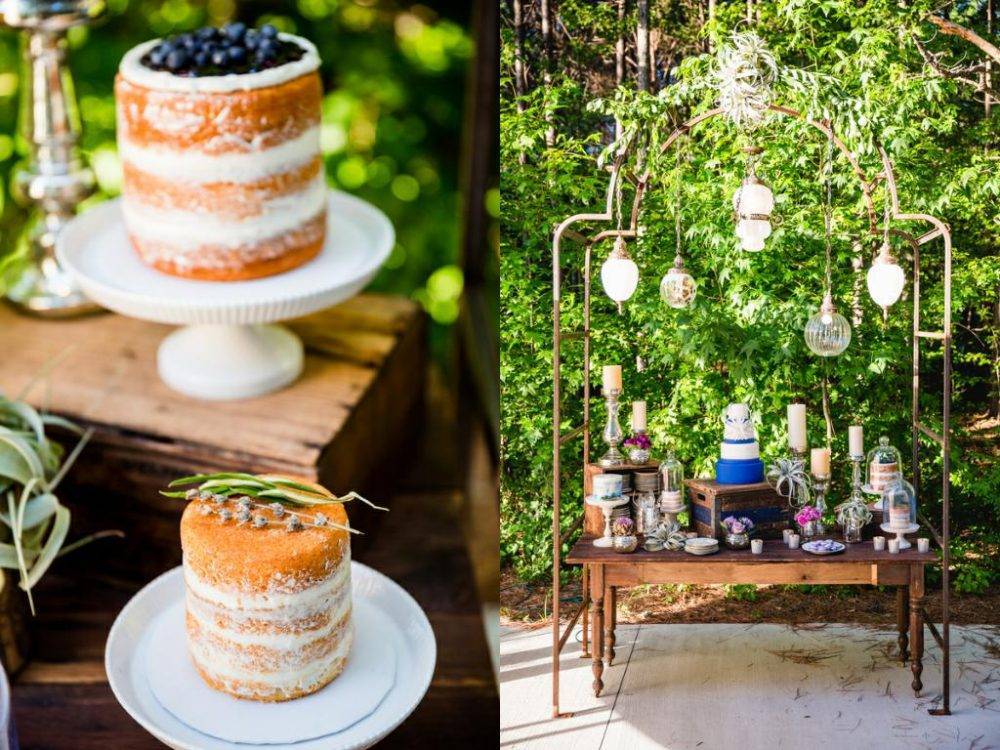 The Cakes
Pixie Dust Cake Designs
baked up a scrumptious selection of mouth-watering naked cakes and topped them with navy-toned blueberries or delicate springs of lavender. Her creative bridal cake perfectly paired with the classic design of our paper suite.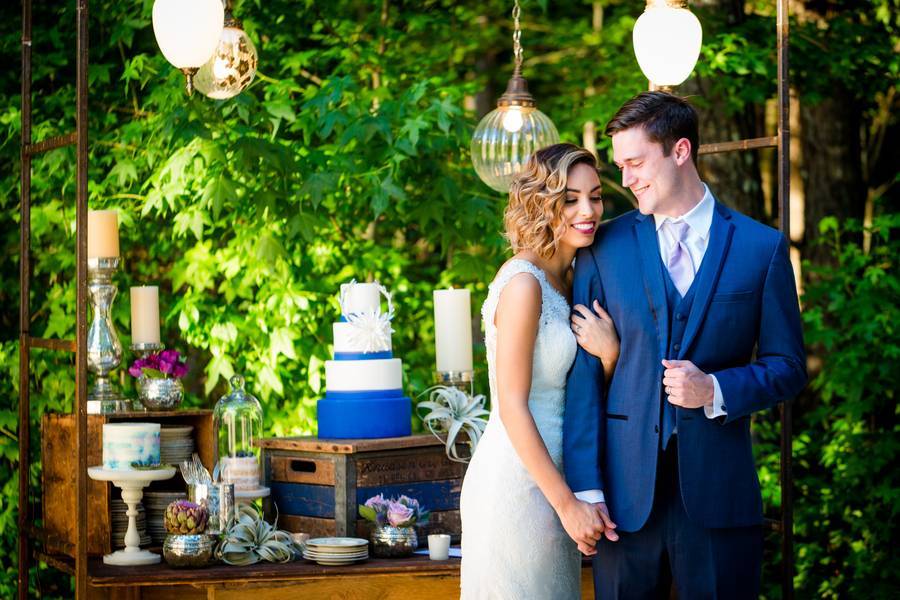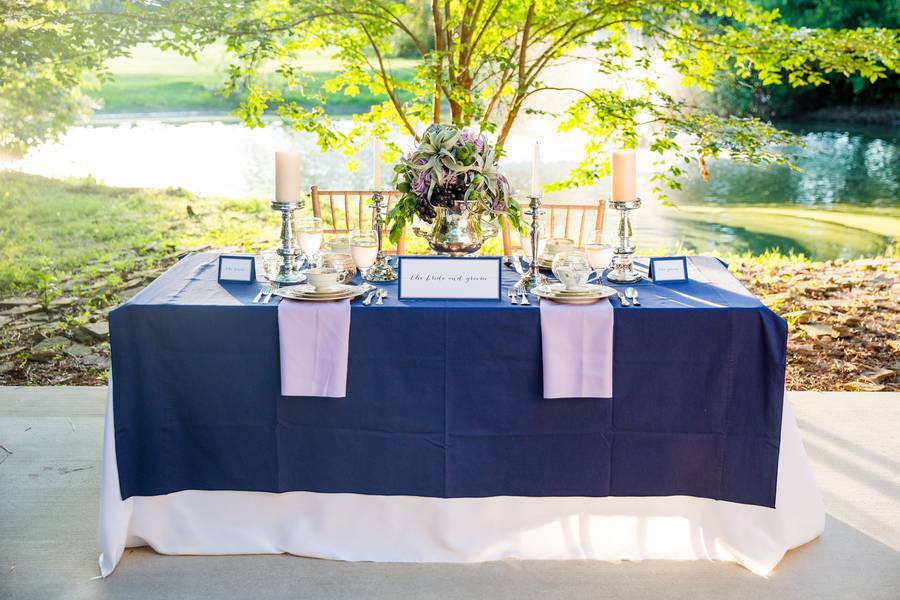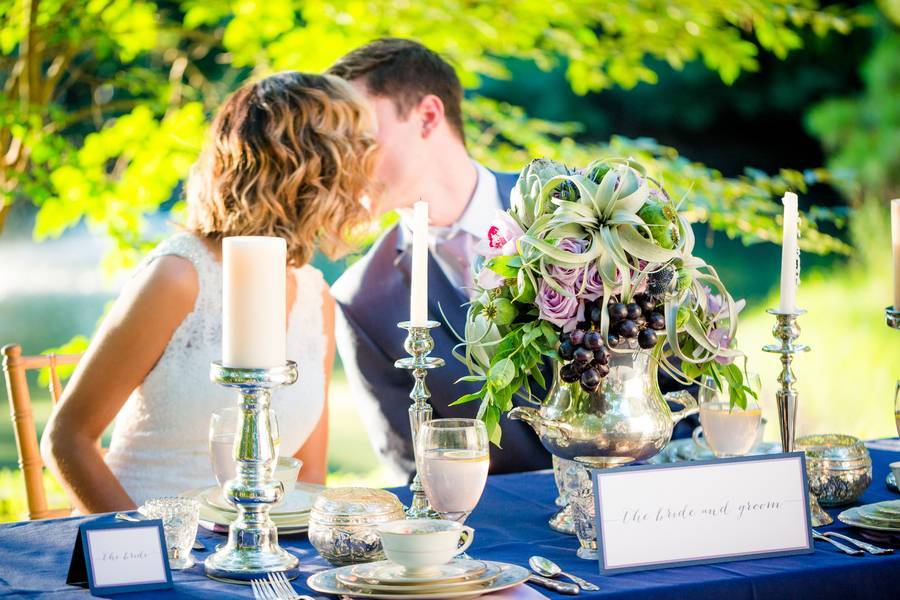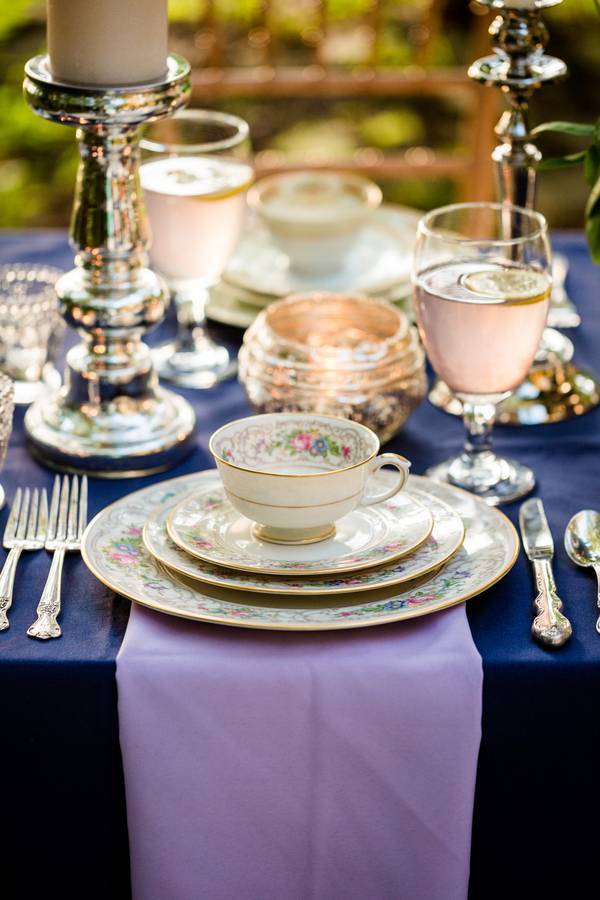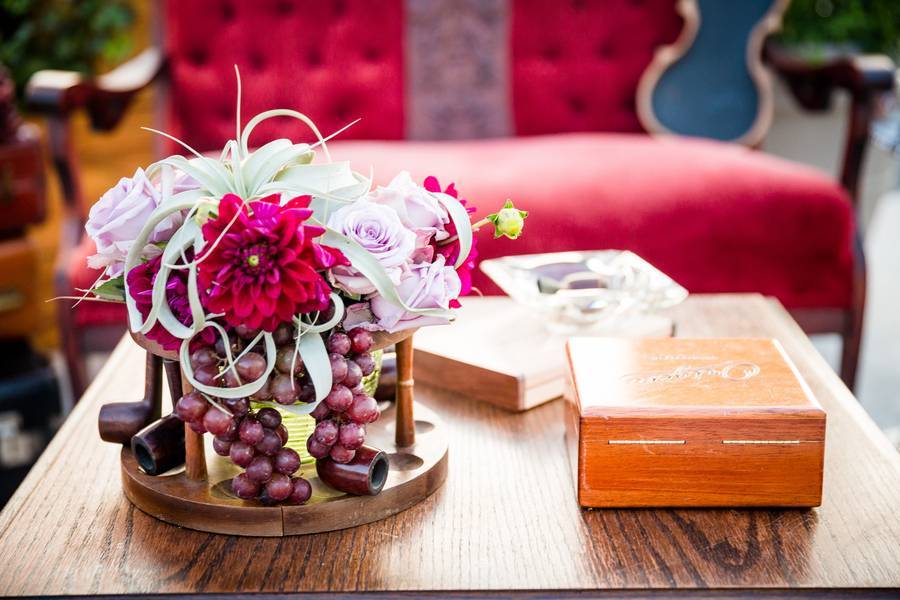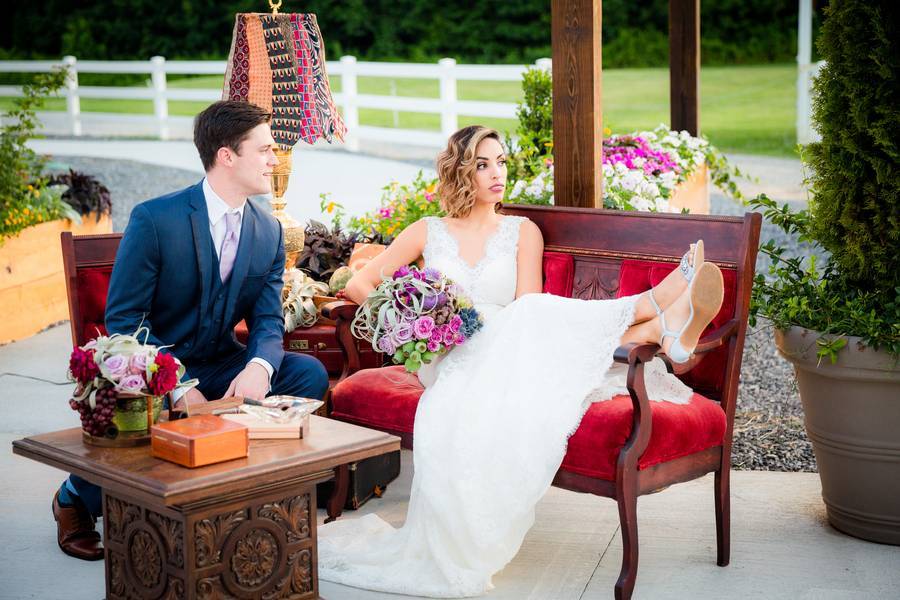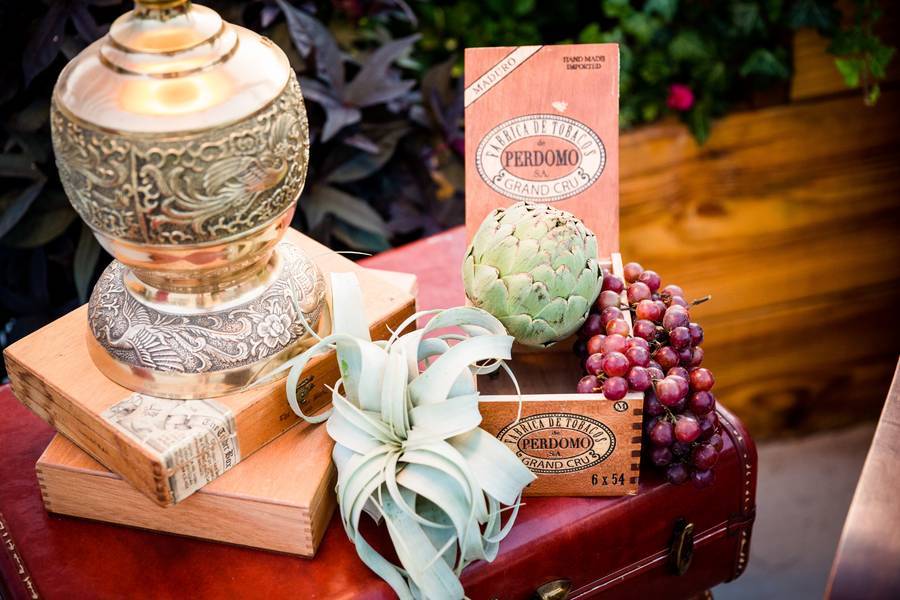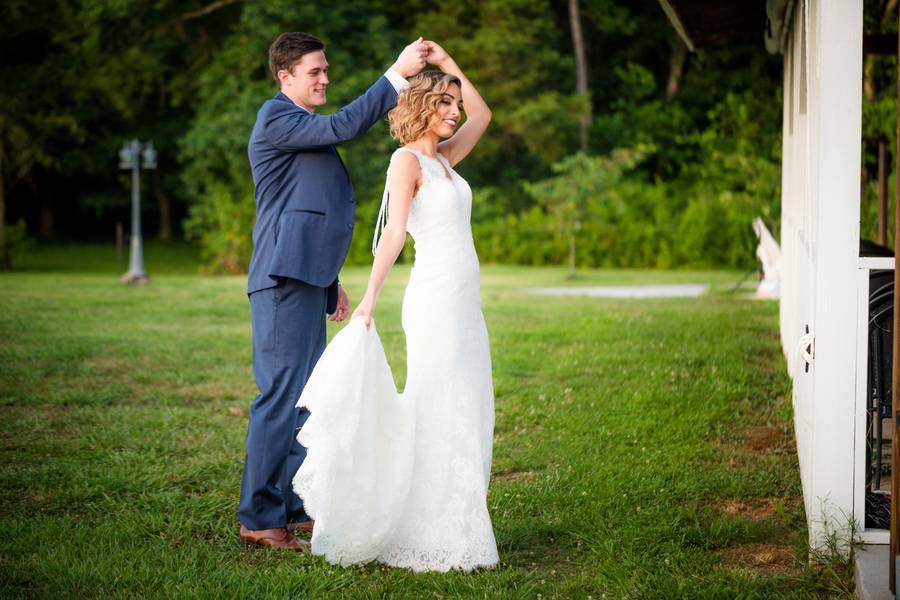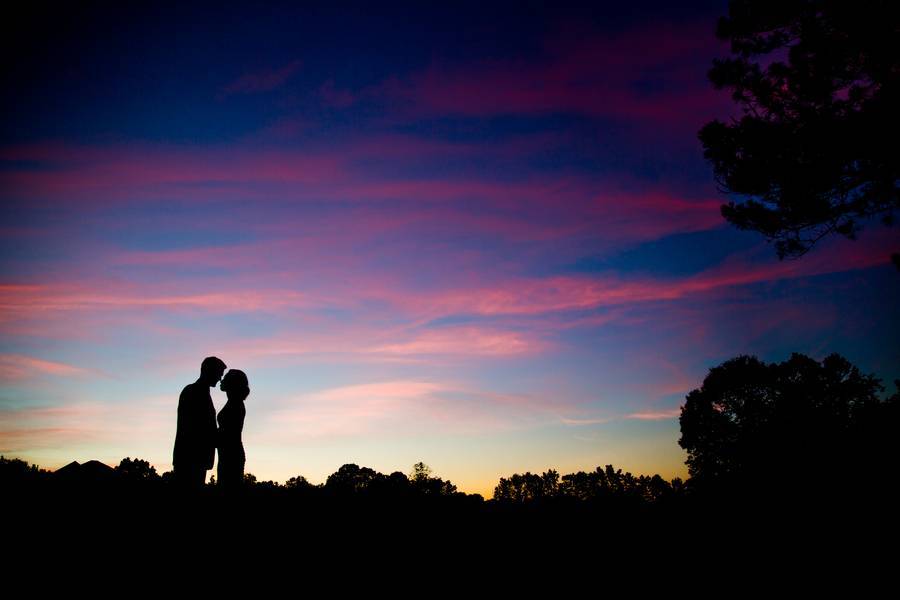 This wonderful and amazing day was ended with a fairytale portrait against one of the most brilliant sunsets we've ever seen! The sky turned shades of navy, lavender, and pink as the sun slipped behind the horizon.
Vendors
Photographer: Joel and Amber Wedding Photography
Reception Venue: Hampton Cove Wedding Plantation
Invitation Designer: Ledgewood Fine Stationery
Apparel: Modern Brides
Equipment Rentals: Mullins Special Occasions
Makeup Artist: Oh Darling Event Hair and Makeup
Cake Designer: Pixie Dust Cake Designs
Floral Designer: Simpson's Florist
Event Designer: Willow Weddings & Events