Contrary to popular belief, conventional white and ivory wedding dressing trends aren't for everyone. Whether you want to wear a shade of white or ivory or you have a less traditional look in mind, here are some tips to help you choose the best wedding dress color for you.
Many brides immediately gravitate toward a classic white wedding dress, without giving any thought whatsoever to other wedding gown colors. You might have an image of a traditional, white princess ball gown in your mind, but have you thought about whether or not white is the best wedding dress color for you? White doesn't flatter everyone, and various shades of ivory are just as classic and romantic as white, except they offer more gown options to brides who aren't so sure about wearing white. Maybe whites and ivories aren't the best color options for you at all.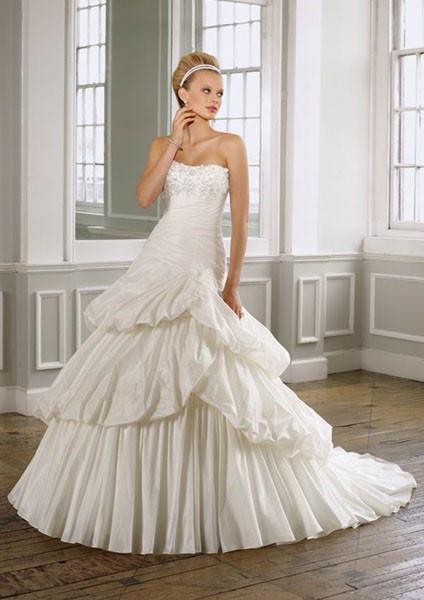 Consider the following as you decide on the best wedding dress color:
Your skin tone—Many brides opt to wear white or ivory gowns regardless of how pale or how tan they are, but your skin tone really should be taken into consideration if you want to enhance your best features, such as your eyes or hair color. The paler or cooler your skin tone is, the better an ivory or cream color will be for you. If you have an olive, brown, or warm complexion, then white will look stunning on you. Other colors to consider that are unconventional include deep, burgundy red or pale blue. Reds work great on almost any skin tone, and they are elegant and romantic for a fall or winter wedding. Pale blue is ideal for a beach wedding or an informal wedding during the spring or summertime.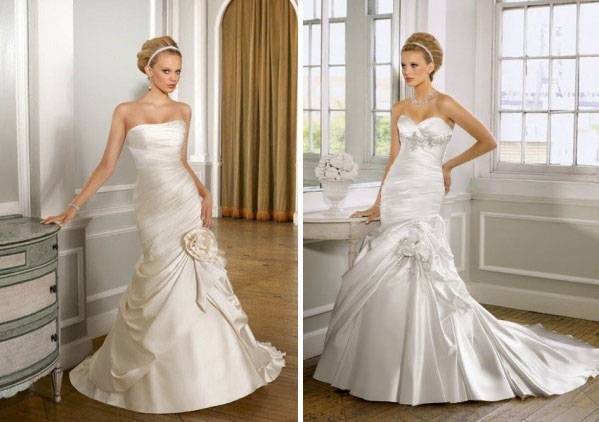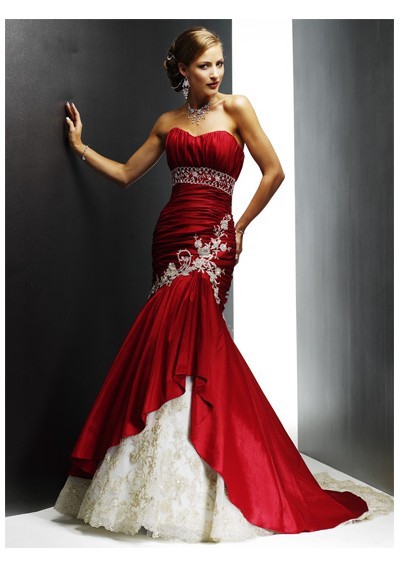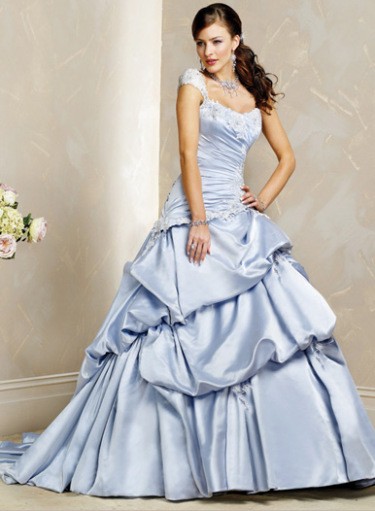 Your personality and wedding theme—When choosing the best wedding dress color for you, don't forget to consider your personality and wedding theme. This is where it's important to throw tradition out the window. Don't wear a certain color just because you think you have to. If you're having a Gothic wedding or a small, causal beach wedding affair, any color and style goes. You can express yourself while maintaining the grace and beauty of traditional wedding attire. Be as creative as you'd like when picking a wedding dress color!