In the photographer's words, this is all about, "A couple who met because of mutual friends and fell in love." I don't think I could have described it any better myself. Callie and Brett were surrounded by their  family and ever-supportive friends during their wedding. For a couple about to take a huge step and embark on a journey to the rest of their lives together, there still must be some of the wedding jitters hanging around. But what are wedding jitters when you have fourteen groomsmen and twelve bridesmaids? Having such loving people "see them off" like this on their wedding must have meant a great deal (and probably a whole lot of fun, as well). May you always be surrounded by the people you love, Callie and Brett!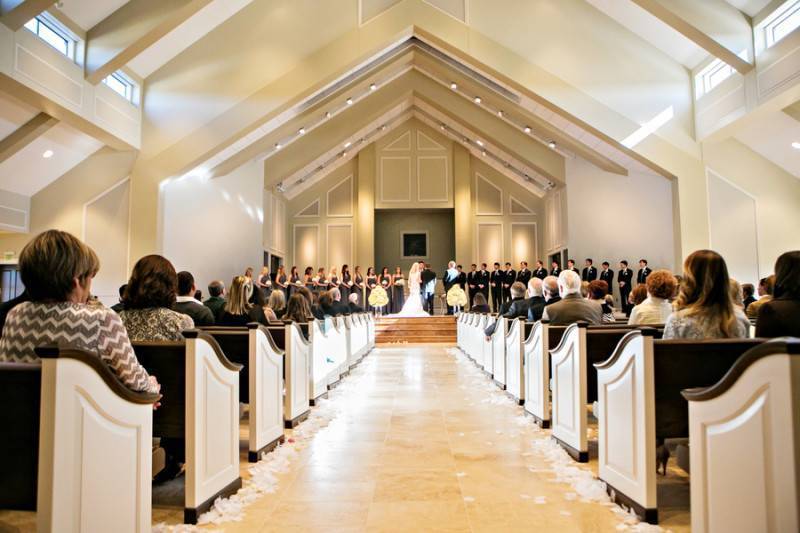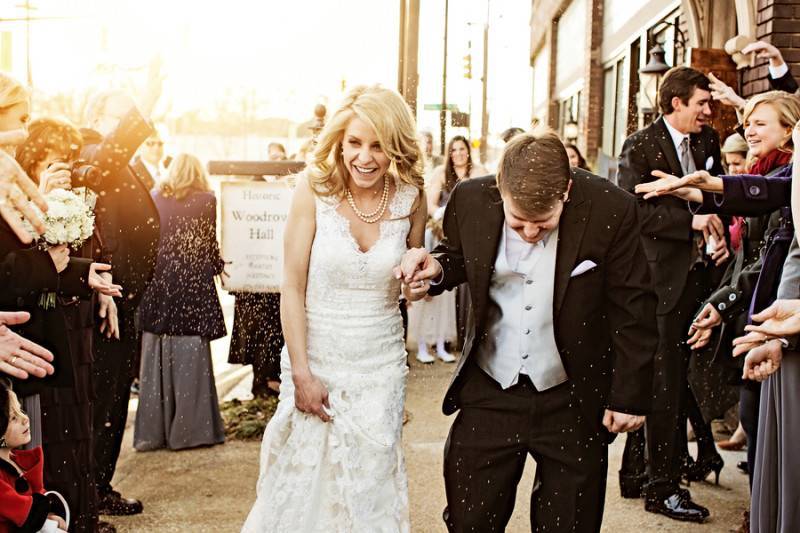 Favorite Part of the Day:
I loved seeing the kids interact with Brett and Callie. I also enjoyed seeing how much support and love Callie & Brett's friends and family showed them though out the day.
Wedding Highlights:
The highlight for the Ceremony was Brett catching a flower girl as she tried to go up on the stage. She was supposed to go to a seat left of the stage. Brett helped her find her seat. That was a great moment. The highlight for the reception was seeing Callie throw her bouquet at her younger sister. Everyone laughed when this happened.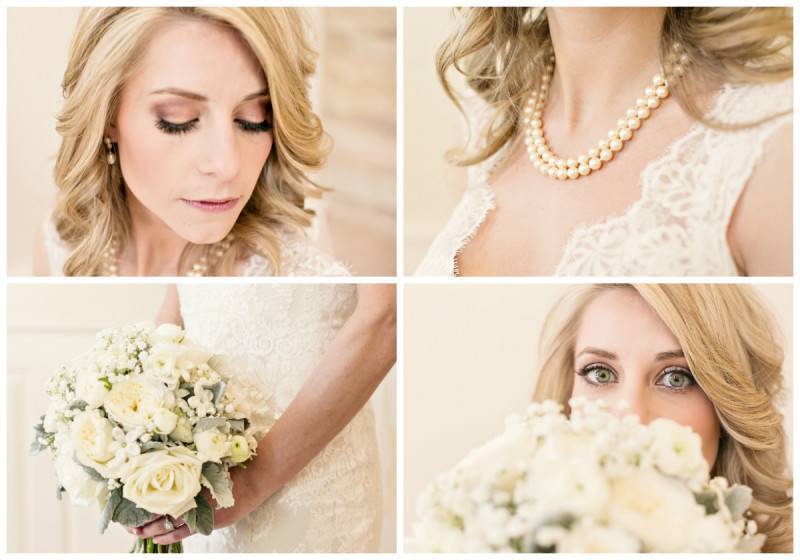 Memories to Cherish:
I think the most memorable part of the wedding for both Callie and Brett has to be having so many friends there to support them on their big day. There were 14 groomsmen and 12 bridesmaids.
The Wedding Video:
https://animoto.com/play/KNGm0sipYB9ThK9XQRiChg
VENDORS:
Photographer: Michael Kaal Photography
Reception Venue: Woodrow Hall