In a winery under the New York City skyline, Rajh finally popped the most nerve- wrecking question a man could ever ask his woman. Alyssa, who absolutely had no idea of what awaits her, casually entered the wine room and was surprised to see Rajh on his knees and his DIY will you marry me puzzle piece. Surrounded with white and red rose petals sprinkled in a heart shape,  Alyssa was so moved and said yes. Isn't it so sweet when a guy puts effort on things like these? Keep the love blooming, congratulations on your engagement, Alyssa and Rajh!
The Album Story
Rajh planned a surprise proposal in a wine room at a restaurant overlooking the NYC skyline.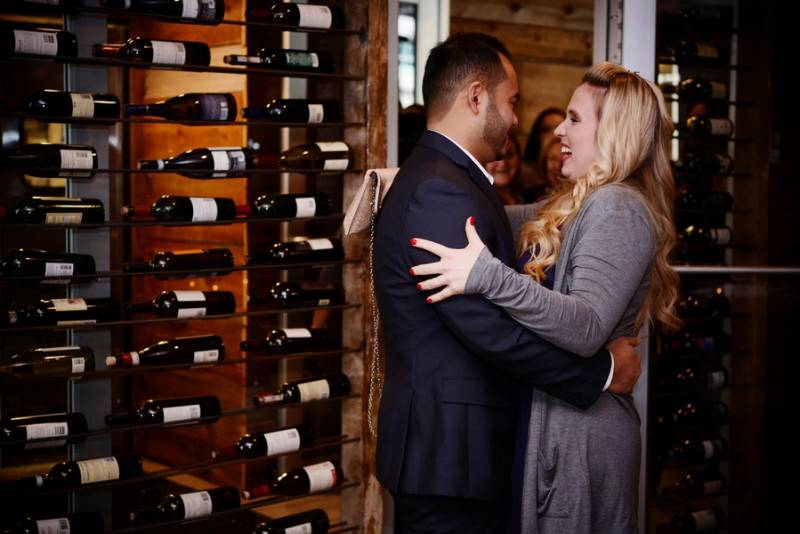 Favorite Part of the Day
Helping Raj plan and set up his rose petals and talk about how excited he was to finally pop the question after teasing her for several months and creating scenarios perfect for a proposal and then not doing it, which drove her nuts. Choosing Super Bowl Sunday to propose was definitely not on her radar.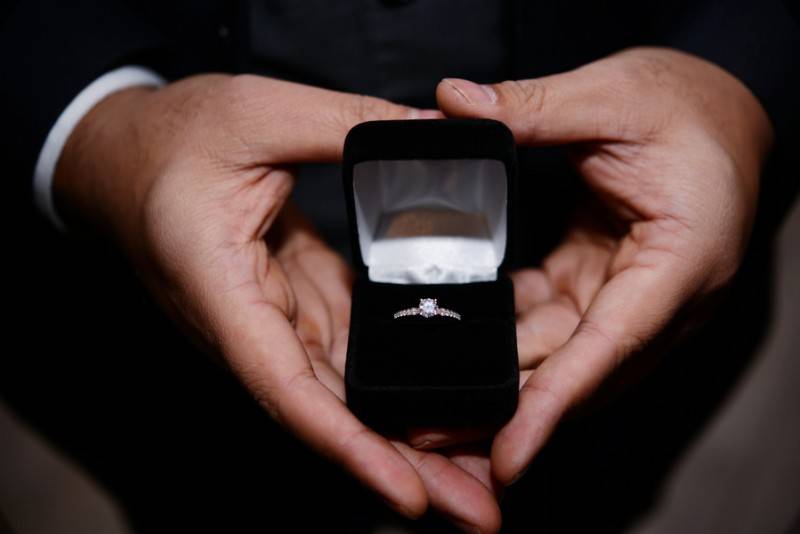 The Do-It-Yourself (DIY) Projects
Rajh created a puzzle piece and wrote "Will you Marry me?" on them while surrounding it with rose petals in the shape of a heart. It was super sweet.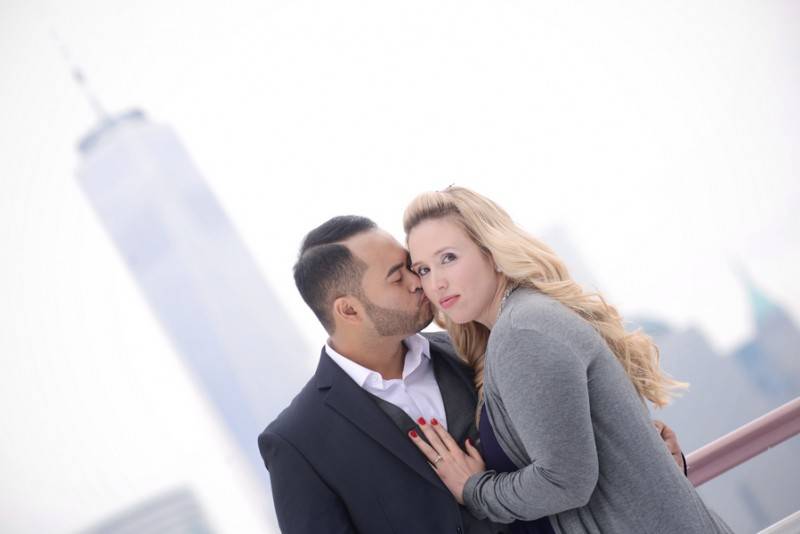 VENDORS
Photographer:  VeroLuce Photography
Restaurant: Battello