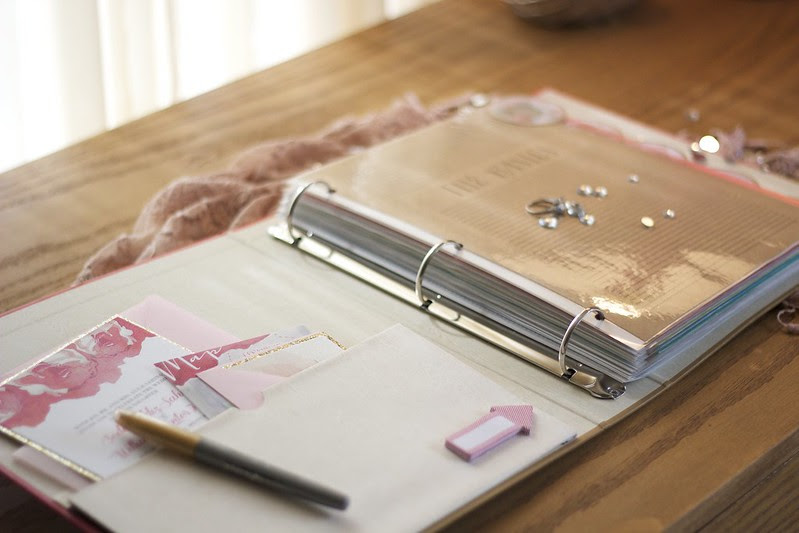 A well designed wedding planning binder is essential for staying organized as you face all of the tasks that go along with your planning process! You can make your own binder (the one above was a DIY project, and you can follow the link to learn all of the details), or you can buy one pre-made. Whichever route you choose, make sure your binder has the following:
A section for each event on your wedding time-line (this is different for everyone)
A section for the hired help. This will have a page for each of your contacts including the photographer, band, event planner, florist, etc)
A calendar
One section for budget mapping
Blank paper for notes and inspirations
Your thank you note helper
Blank numbered list for guest list planning
Pocket folders for print outs, receipts, and business cards
A section for wedding attire
As you work with your binder through the planning process, don't forget to print out important emails, reservation confirmations, and receipts that you receive online. This will help you avoid wedding planning nightmares! Computers are wonderful, but with the binder method of organization you need to keep physical copies. Simplify your wedding planning by keeping everything in one place!