Lace goes with weddings like coffee goes with mornings – it's like it was made specifically for them! Whether you're going to have a lace-draped wedding with beautiful rustic touches or a modern wedding with just a bit of lace, we think you'll appreciate today's post. We've gathered some genius and gorgeous examples and ideas of lace in weddings to share with you! Feel free to use it as inspiration or just enjoy.
1. Lace Wedding Bunting
Beautiful lace wedding bunting pops in this outdoor wedding, adding an elegant and charming aspect to the decor. Actual lace bunting can be ordered for this purpose, but a lace effect can also be created from paper for a more affordable price.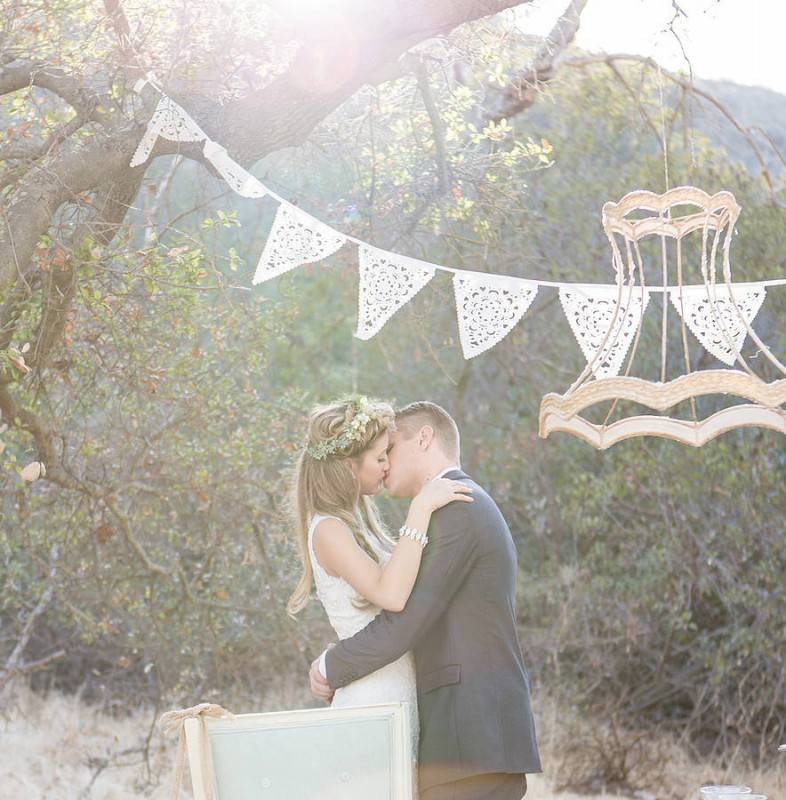 2. Metal "Lace" Hanging Lantern
This gorgeous hanging lantern was created to mimic the look of lace, and the effect is breathtaking! Imagine the light patterns created when dozens of these are lit in a dark room!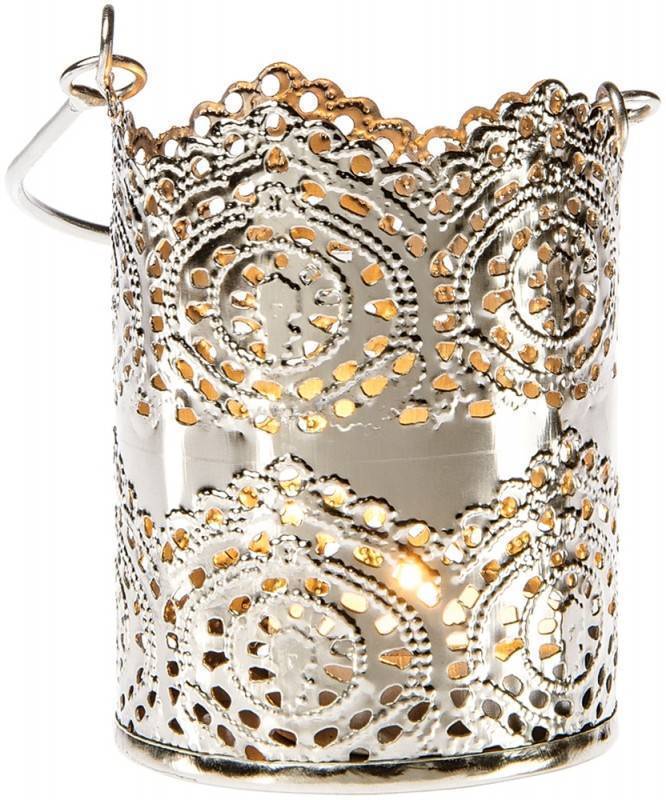 3. Lace Cupcake Wrappers
There are beautiful paper cupcake wrappers made to look like lace, but you can also order unbelievably pretty real lace cupcake holders! These, created by artist Dream Again Designs on Etsy, are simply gorgeous paired with pale pink frosting and custom cupcake signs.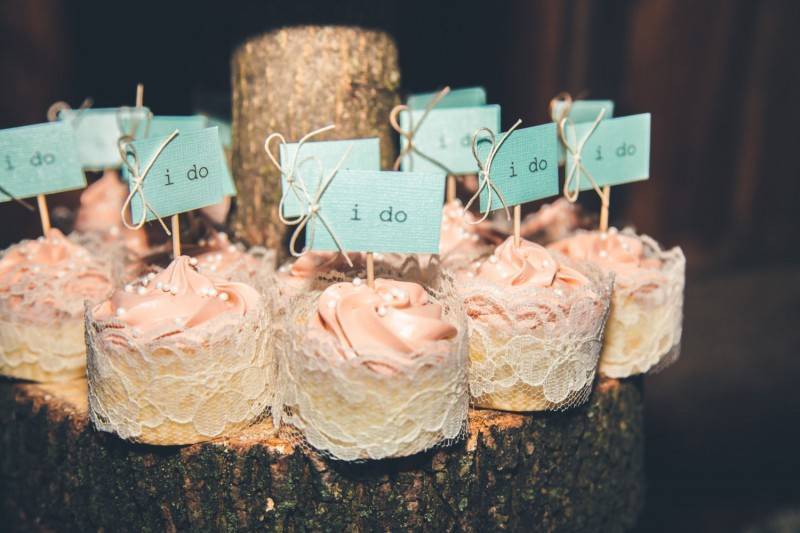 4. Vintage Napkins
Not only can lace be used to create charming napkin holders, but you can also use vintage lace-edged linen napkins for your reception as well. Every little detail comes together to create the perfect wedding, and you can bet that this detail will not go unnoticed by guests!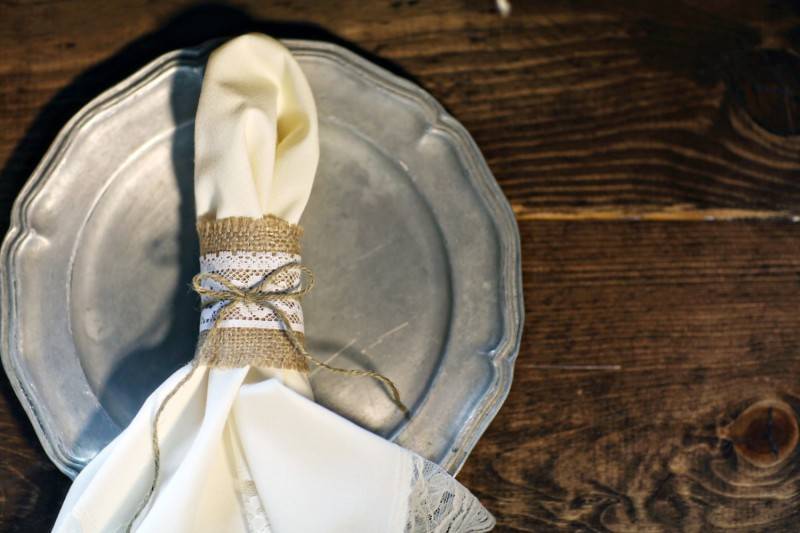 5. Lace-Trimmed Veils
While many brides choose only sheer veils, or those with tiny lace trims, veils that feature wide rows of lace edging can be absolutely stunning. They're perfect for more simple dresses, or for dresses with similar lace trim and elements.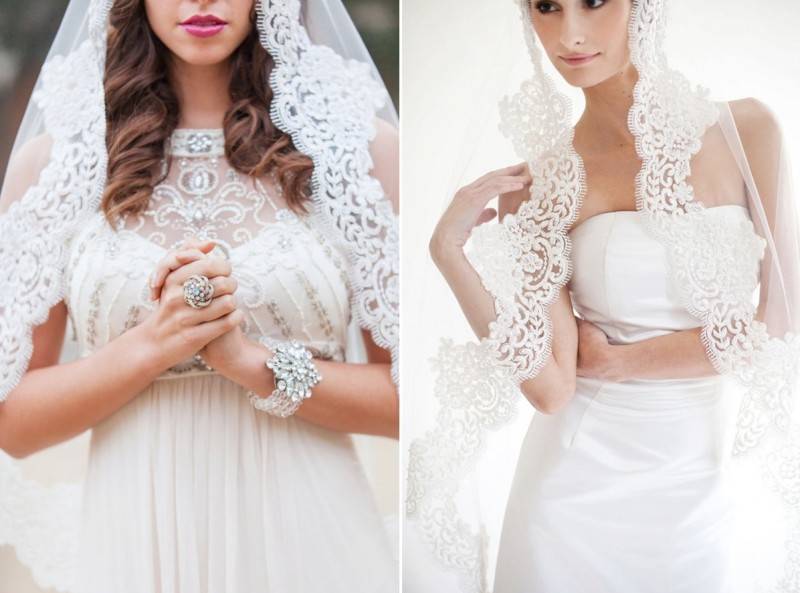 We love lace when it's used in unique ways within a wedding – what about you? Which one of these examples of lace used in weddings is your favorite? Tell us about it in the comment section below!