If you're still in the planning phase where you're tearing your hair out trying to find the perfect wedding invitations, then this is the post for you. Allow us to introduce you to the unbelievable beauty of gold foil wedding invitations. Check out these amazing designs!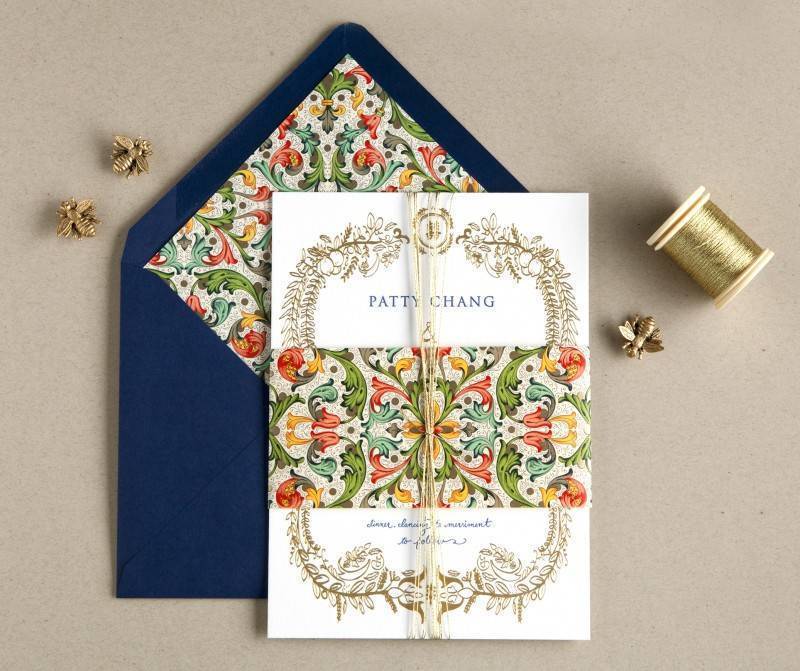 This is one of our absolute favorites from Swiss Cottage Designs. What we love about it is that while it has the elegant scrollwork in gold foil, it is also brightened by an explosion of color in the folk-art design that goes around the invitation and is also present in the envelope. We think it's absolutely stunning.
This rose gold wedding invitation featuring tons of beautiful filigree in gold foil is by CeCe in New York and just gorgeous. While it has the elegance and beauty of gold foil, it also has a vintage, romantic quality that works very well with many different themes.
Another one from CeCe in New York, the baroque style wedding invitation is definitely one of our favorites. It's perfect for the bold bride, featuring a deep, rich red envelope with black backgrounds and gold foil writing and designs. This is the invitation you want for old Hollywood, glamorous, art deco era wedding themes.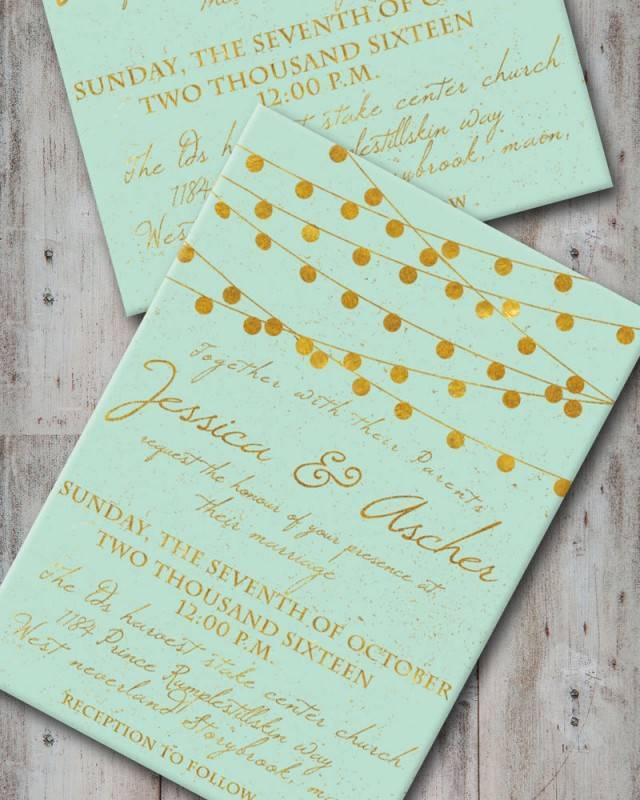 Available from an artist on Etsy, we love the color and the feel of this one – it's very boho, casual and laid-back. It definitely has a summer vibe and is perfect for just about any theme.
There are few things we love more than we love this wedding invitation design. The combination of the gold foil designs and lettering with the beautiful and vivid pink roses is just divine. It is perfect for a spring or summer wedding and would work well for any theme.
It's not hard to see why gold foil wedding invitations are so unbelievably popular right now. Becoming even more popular in the past several months, we're sure to see a continuance of this trend through the end of this year and well into the next. Which one is most your style? Let us know in the comments below.