If you're still trying to decide on the perfect elegant cake, but you simply can't find one that you're in love with, this post will certainly help. Scroll through these beautiful wedding cakes and allow them to inspire you as you pick out your own cake style and types.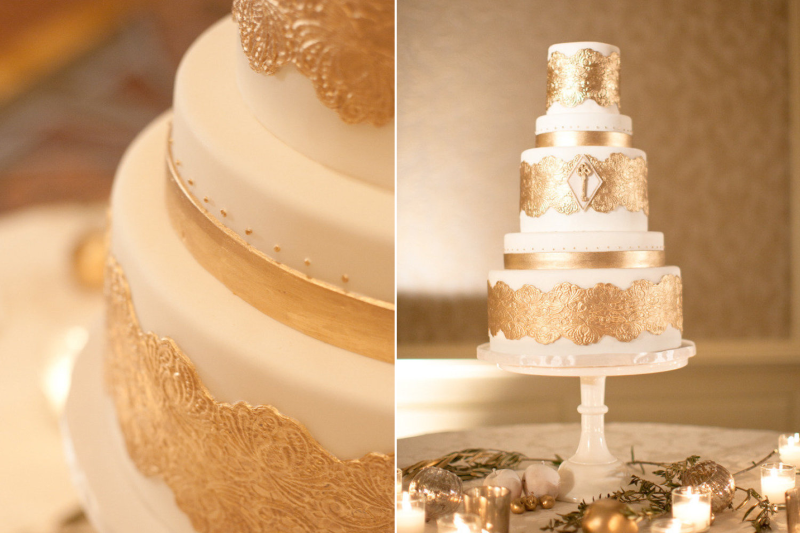 This 5-tier cake is pure ivory with striking gold embellishments on every tier, and a beautiful key design on the middle tier. From the ornate gold design to the simple construction, everything about this cake is elegant and pretty.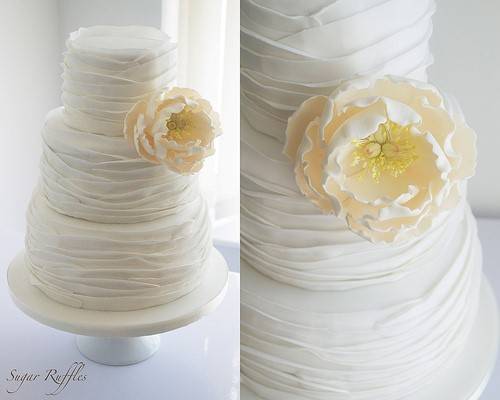 This ivory cake is covered in ruffles and has one huge flower embellishment on the side. Everything about it is pretty and feminine, and it's the simplicity of the design that makes it so unbelievably elegant.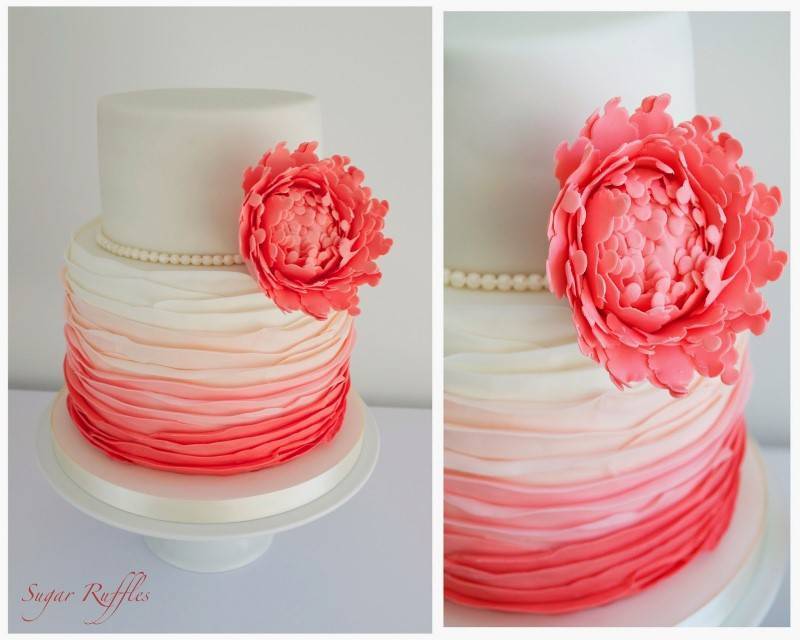 The vivid color in this immaculate cake makes it hard to look away from. The ombre ruffles on the bottom tier match the beautiful peony embellishment on the side of the cake. It's another design that doesn't go overboard and stays elegant and pretty.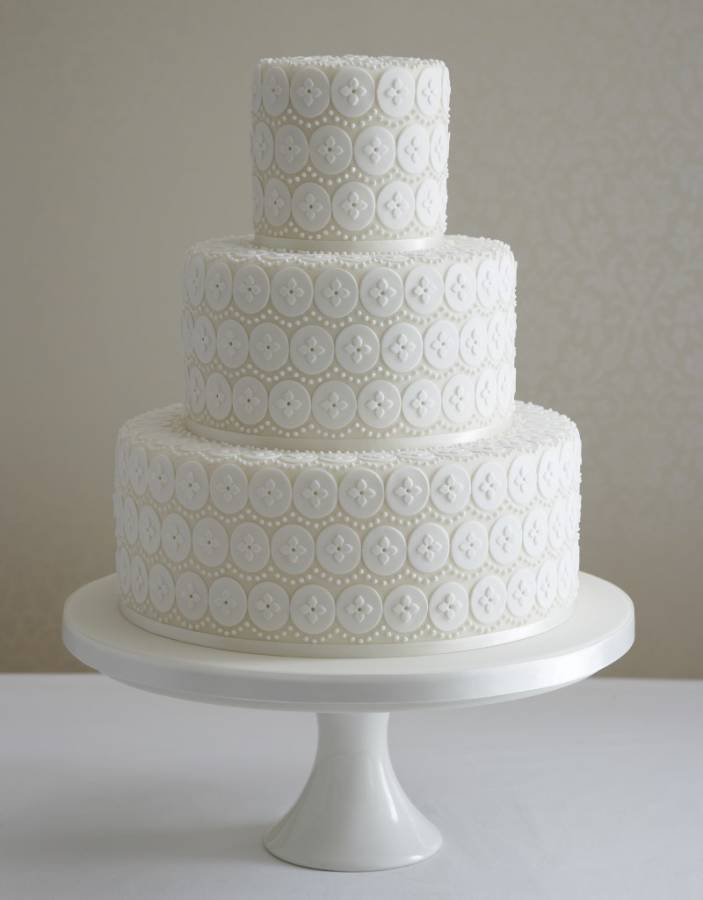 This very simple, three-tier white wedding cake is seriously beautiful. The pattern makes it interesting because it adds texture, so no other embellishments are needed.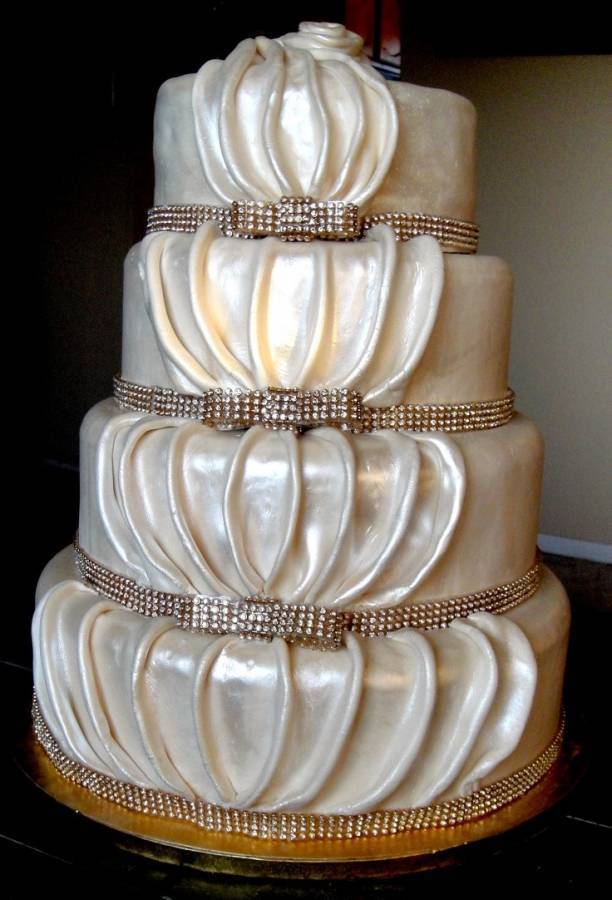 The draping on this wedding cake is simply to die for. It's absolutely immaculate and so beautiful! It's embellished with very simple rhinestone embellishments around each layer.
These are just a few extraordinarily elegant wedding cakes that we fell in love with. Hopefully you have fallen in love with one of these ideas or something similar and can pick out your wedding cake and move on to the next stage of planning!