The entire wedding planning process can be expensive, so you'll want to find ways to save money while still achieving that perfect wedding day you desire. A key component in any wedding is flowers, they have a way of making a space look beautiful. Flowers add life and color to your venue, with the right arrangement and theme, they make any location look whimsical.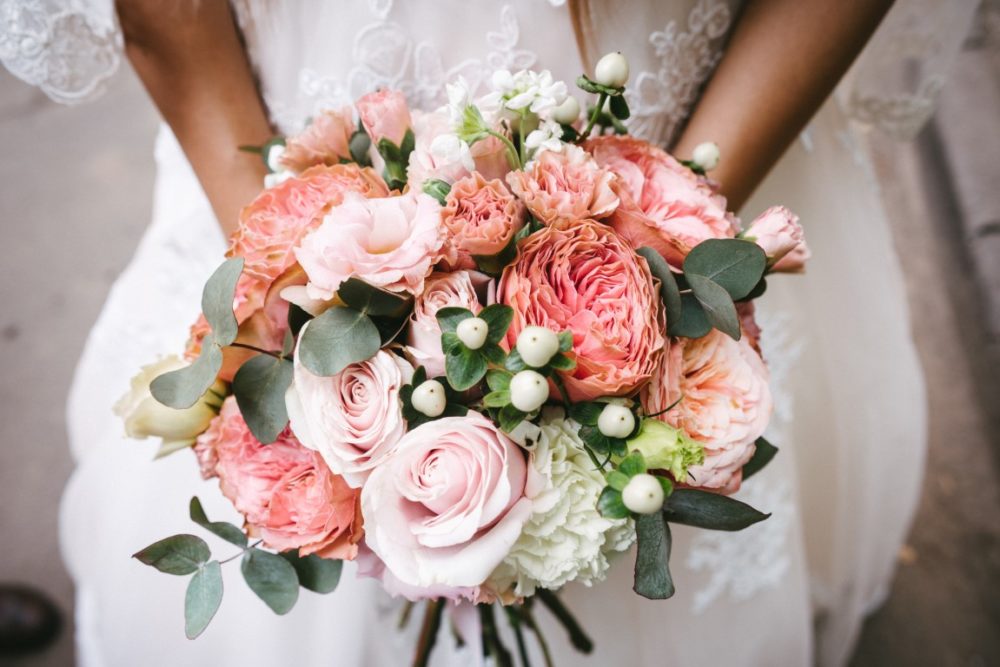 However, flowers can be expensive. You may find yourself spending more than you intended to achieve the look you want for your wedding venue. But there are ways to have a picture-perfect day without breaking the bank; all you have to do is plan ahead of time. This article can help you stretch your wedding floral budget.
Use Bigger Blooms
Larger blooms are more eye-catching and they cover more ground. It means you'll just need a few massive blooms to complete floral arrangements and create a great design. You can use flowers like sunflowers, orchids, and hydrangeas for your design. They might be expensive, but you will only need a few of them.
For delivery and arrangement of large blooms to your venue, you can order flowers near Miami or you may contact nearby florists in your area.
Keep Centre Piece Simple
At a wedding, centerpieces are quite important, they make a statement and draw attention to your guests. You'll want them to appear elegant, but you won't want to spend a lot of money on them. They'll be displayed where everyone can see them, and you want to make a good first impression. Put a lot of emphasis on the design and color of your flowers. You can still make less expensive flowers look lively and appealing by arranging them properly. Allow a florist to assist you in creating them.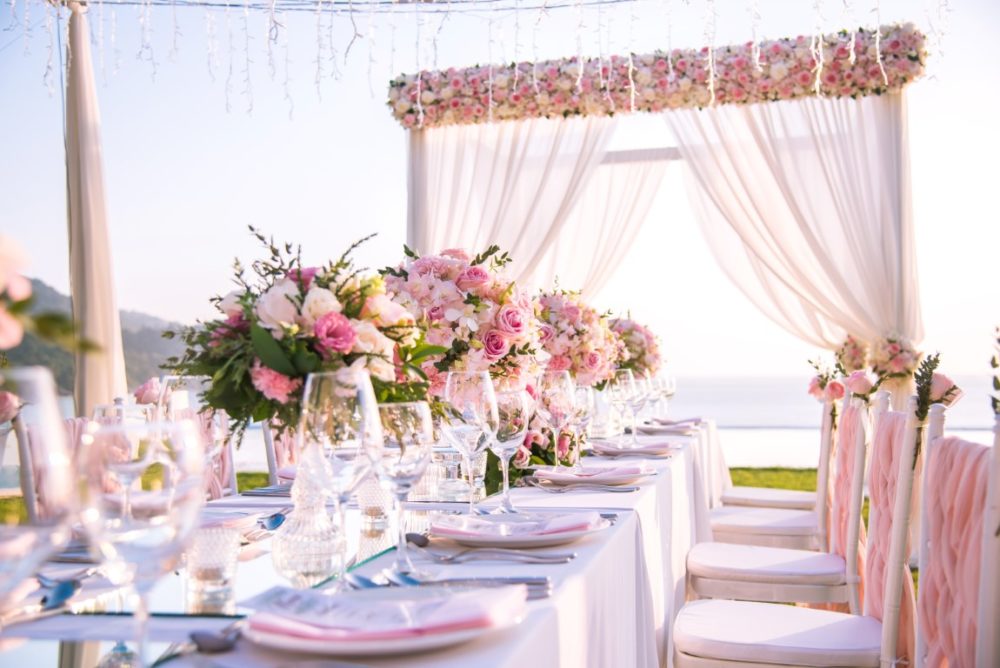 Use Simple Designs For Decor
Some aspects of your flower décor will be overlooked, guests will not pay much attention to the details of your bouquets, especially those that are at the back or corner of your reception. You'll want to conserve your most expensive blooms for arrangements that will be seen up close, like your centerpieces. You can use less expensive flowers for the corners, alter, and aisle line because they will not be scrutinized too closely.
Carnations are appropriate for such areas because they are saturated with color and are less expensive than roses. The difference won't be seen from afar, and people will be more interested in the color. If you really want to save, try doing an outdoor wedding, you won't have to worry about floral arrangements because the landscape will do it for you.
Opt For Local And Seasonal Flowers
Using a local florist is one of the most cost-effective ways of purchasing beautiful, fresh flowers. Transportation costs will be decreased, and you can receive fresh flowers from them. If you choose to get flowers from a different place, transportation expenses may be exorbitant, and the flowers may be less fresh when they arrive.
Aside from your local florist, try choosing flowers that are in season at the time of your wedding. It could save you money as they will have a lot of stock of flowers to sell. However, you should account for additional charges if you have seasonal differences with your supplier. Not only will you be shipping it from afar, but also, the flowers may not live as long in your climate as they do in theirs, so you'll be taking a risk.
Spend Less For Bridesmaids Bouquet
Imagine a huge bridal party, where each bridesmaid carries a bouquet. It may be quite expensive and it's not ideal if you're on a budget. Instead, assemble a less expensive miniature version of the bridesmaids' bouquets, or have your florist produce an alternative that complements your budget.
Consider the color of the bridesmaids' bouquets; you can use artificial flowers for theirs and use real flowers for the bride. They can even look sophisticated with a single rose, lily, or orchid.
Find Alternative For Corsage
Corsages are quite expensive due to the time and effort spent to make them. You can create one yourself with cheap but stylish crafts and materials. Make a corsage with one flower and feathers or buttons. It will be a unique way to add a twist to your wedding's classic corsage. It will also be an excellent way to stand out.
Greeneries like eucalyptus and ferns are less expensive than blooms. So, you incorporate them in your bouquet, along with a few other flowers. They also add a lovely texture to your floral bouquet. Ivory and foliage are two other forms of green you could use. You can add them to your main flowers to create a luxurious appearance.
Reuse And Repurpose You Flowers
In most weddings, the ceremony and reception are held in separate locations. Those with a large budget can have flowers arranged for both locations, but if your budget does not allow for this, don't panic; simply reuse the flowers from the ceremony and utilize them at the reception as well.
You'll need to plan ahead of time to make sure they're transported before anyone arrives at the front desk. You will only have to pay for transportation. This is also a good way to save on your wedding.
Consider Renting Vases
Because you won't need as many vases after the wedding, instead of buying them, rent them and return them after the event. To prevent additional costs for replacing a broken vase, try to use robust vases. Keep track of the vases you've rented
Ribbons and laces can be utilized to add a nice finishing touch to the vases.
You won't have to worry about your big day being spoilt due to a lack of flowers. Optimize your creativity in creating low-cost but elegantly designed flower arrangements. With the tips above you can assemble bouquets of flowers on a tight budget and achieve the look you want for your wedding.