This is a unique and fun way to keep the wedding greeting cards given to you by guests, friends and family. You can create this book to use as a coffee table book, leaving it out in an area of the home where you and guests can look at it frequently and remember your special day.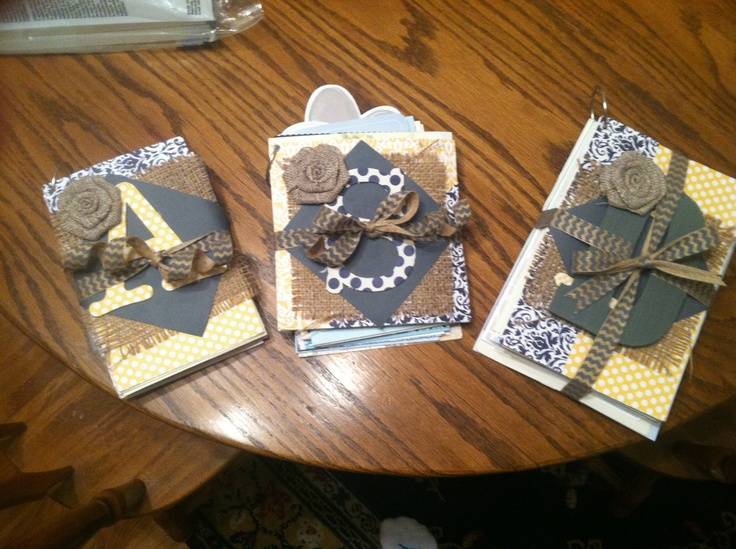 What You'll Need:
2 Book Rings
Hole Puncher
Wedding Cards
Card Stock
Ribbon, Stickers, Embellishments
How to Create It
Start by tracing the largest card on the card stock so that you have a nice, clean rectangle. Cut it out. Now, sort the cards and arrange them however you'd like. Fan the cards out so you can see the center line of all of them, but the cards should stay in a straight line. This will allow you to mark where the holes will go on the cards so that they stay in the order you'd like them.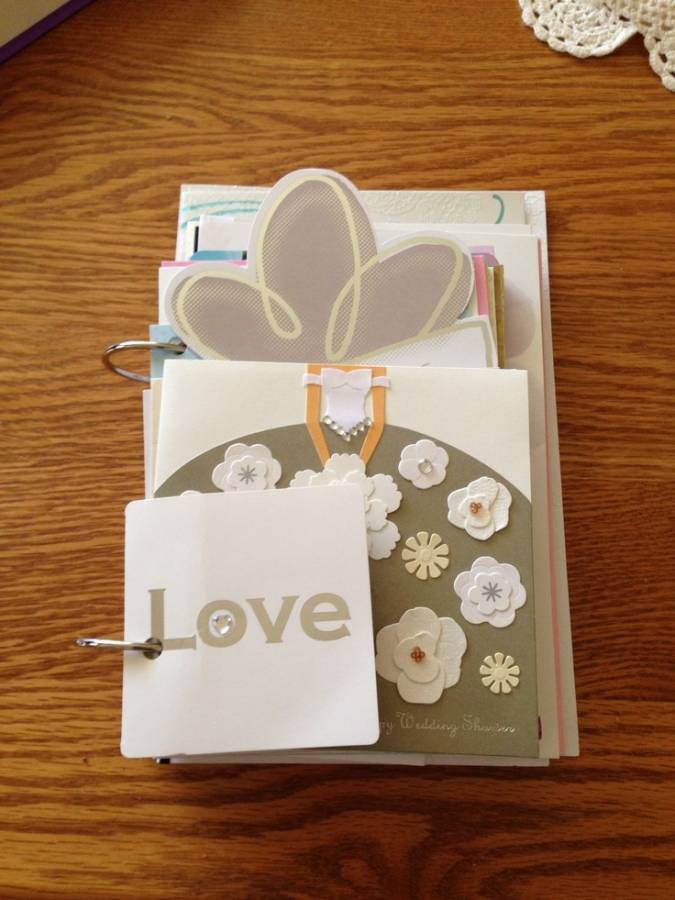 Use the hole puncher to punch holes in the cards (2 holes in each card) and in the card stock as well, so you can use the card stock as a cover for your coffee table book. You will want to use the ribbon, stickers or other embellishments to make the cover for your book however you'd like. You can also add a wedding photo of the two of you to the cover to dress it up a little bit.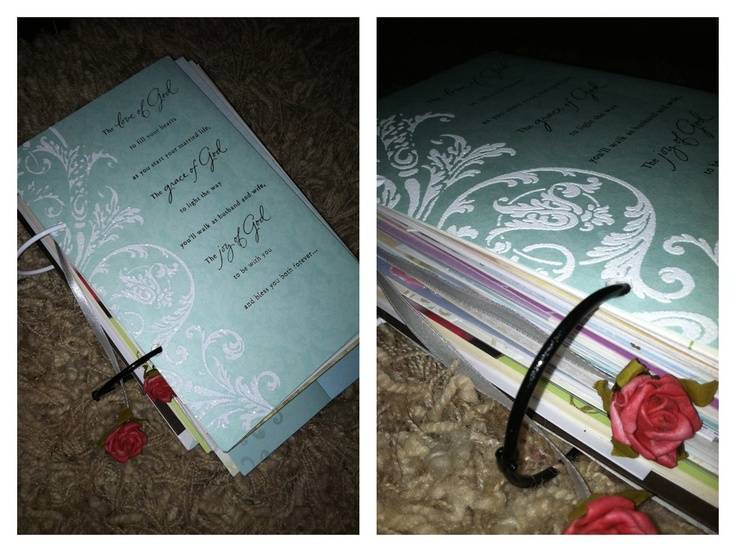 Insert the book rings into the holes that you've punched in the cards, starting with the last card and coming through to the first card and then the card stock. Close the rings and voila – you've got a beautiful and fun little memento coffee table book that you can look at whenever you'd like.