Wedding gowns vary in shapes and silhouettes, but not all are equally appealing to every bride's figure. Check out the different shapes below and find out which dress shape will give you the best look.
A-Line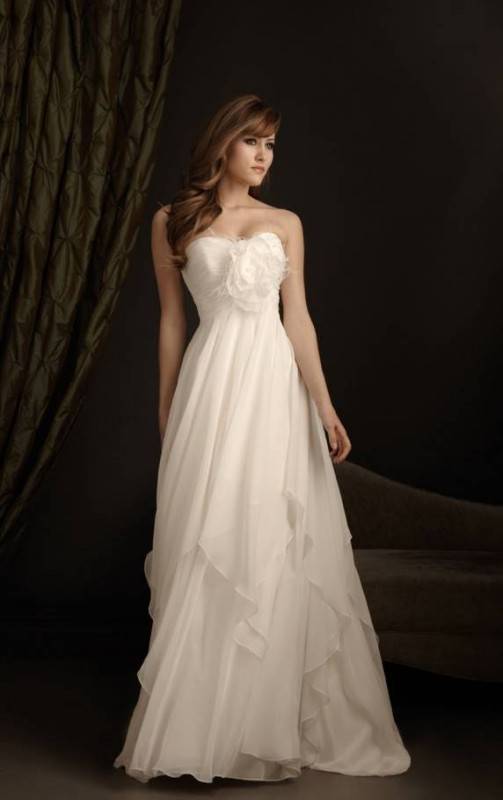 This is the most popular choice for brides. As the name suggests, this style is narrow at the top and extends out along the body in the shape of an A in an elongated and smooth line.  For an extra slim look, try a ruffle or a pleat that falls diagonally across the skirt – just like the one shown in the photo above.
Dropped waist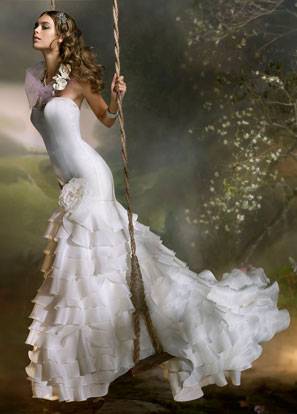 This dress drops and flares out few inches below the natural waistline around your hip area. This style lengthens the torso but it cuts off your legs, therefore it flaunts the middle part of your body. If you're leggy, this is a beautiful choice.
Ball gown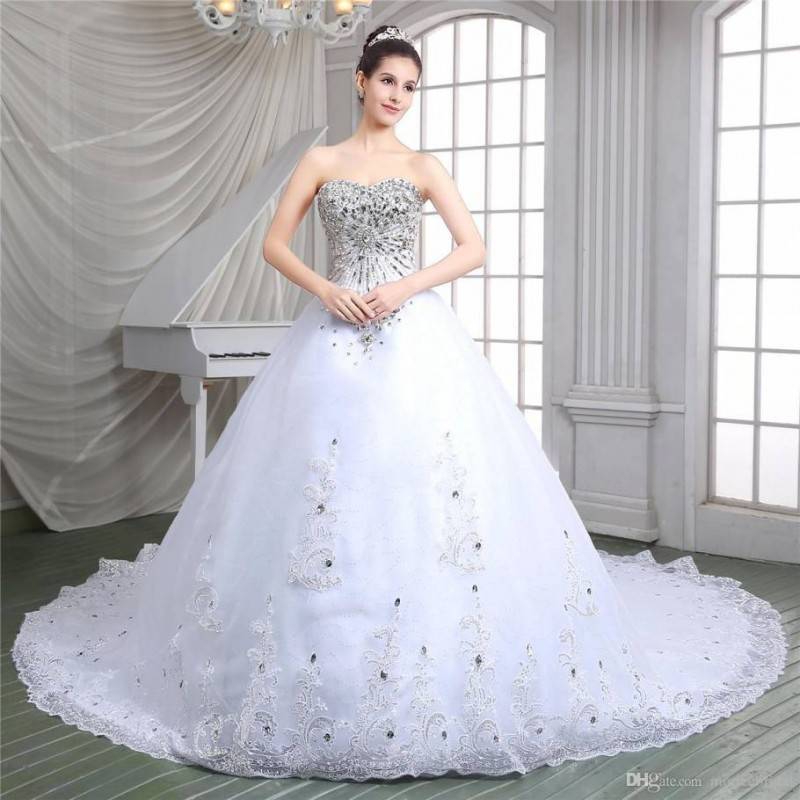 The ball gown style is known by its distinctive full skirt and fitted bodice. This style can give you curves if you have a boyish figure. It also looks well if you are tall.
Mermaid
This shape is defined by a tapered, curve-hugging and slim skirt that follows the line of the hips and thighs. Unlike the dropped waist shape that cuts off your legs, this shape flares out just below the knee. Want to show off your curves? This is the best choice to pick.
Trumpet
Often confused with mermaid-shaped wedding dresses, this is another route to go if you want to flaunt your curves. The difference is the straight-lined skirt gently flares starting at the knees toward the hem of a trumpet shape.
Sheath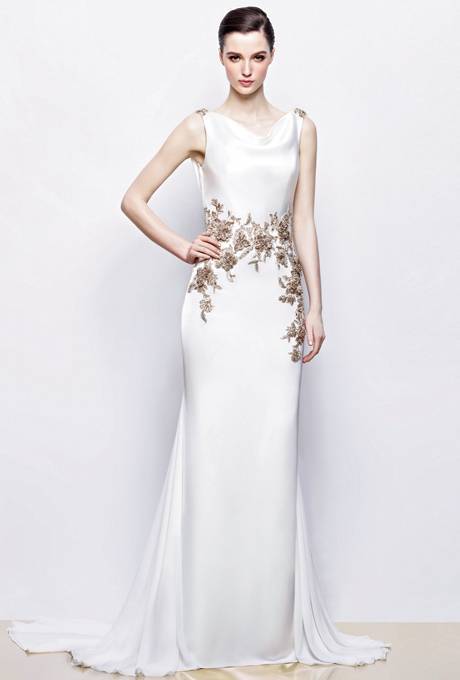 For brides that are petite and have a sleek figure, this formfitting style is the right choice. It follows the body's natural line and its slim silhouette visually adds height to small women. You can pair it with a floor-length veil to maximize the elongating effect.
Empire
This high-waisted style falls just below the bustline, de-emphasizing the waistline and hips. This wedding dress shape is the perfect trick if you want to look taller and leaner. This is also the perfect dress for rounded bodies looking to hide thicker middle.