The vivid hues and rustic rendezvous brought this wedding theme to life! It's kind of refreshing to see a rich and colorful palette at a bohemian wedding. Trent and Jill's bohemian chic wedding was planned carefully down to last detail! Details that were captured impeccably by Jenn Eusterwiemann to give you all inspiration as you plan the wedding of your dreams. Enjoy!
We're All About The Details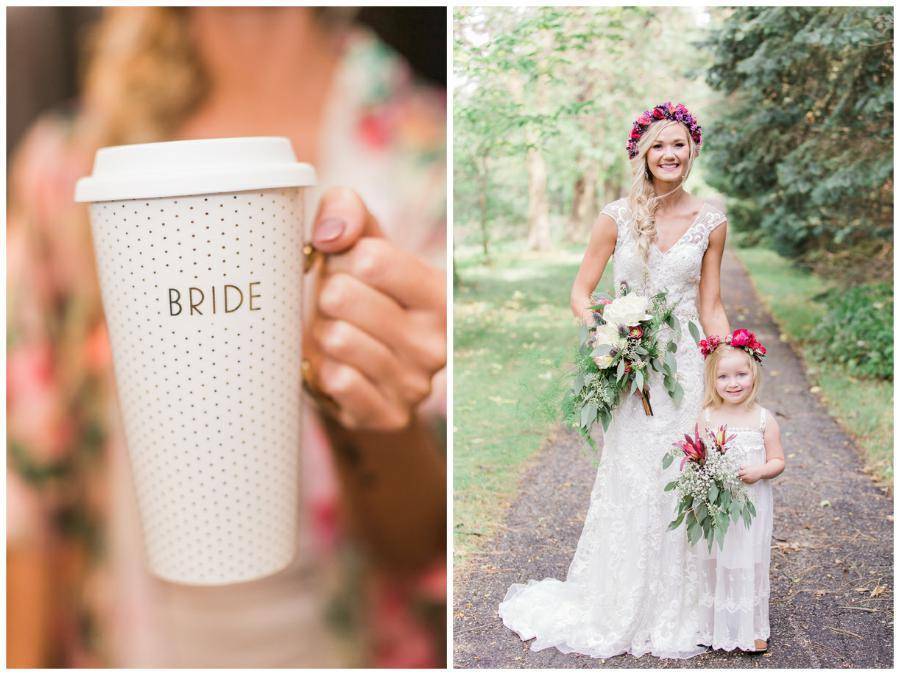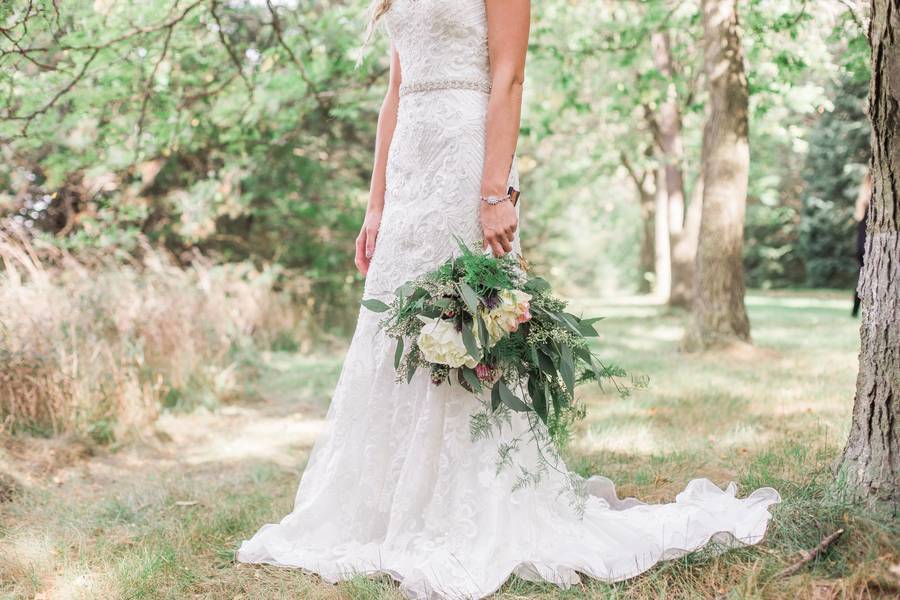 jill's wedding gown was a surprise to everyone, only her mom & sister knew what it looked like! She kept it a secret from the rest of the bridal party including her then fiance. Totally worth it! I mean why wouldn't it be? Just look how gorgeous she is in it!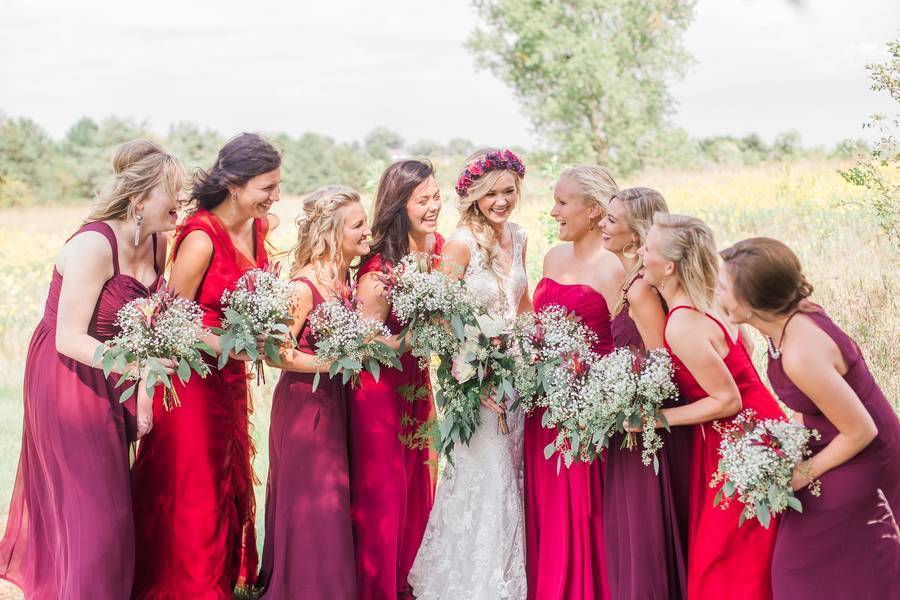 Happy girls are the prettiest! Another tip: if you don't want your bridesmaids to dress in uniform make them wear different styles and shades of the color motif. It'll be a lovely gradient. Just make sure that the colors will complement each other!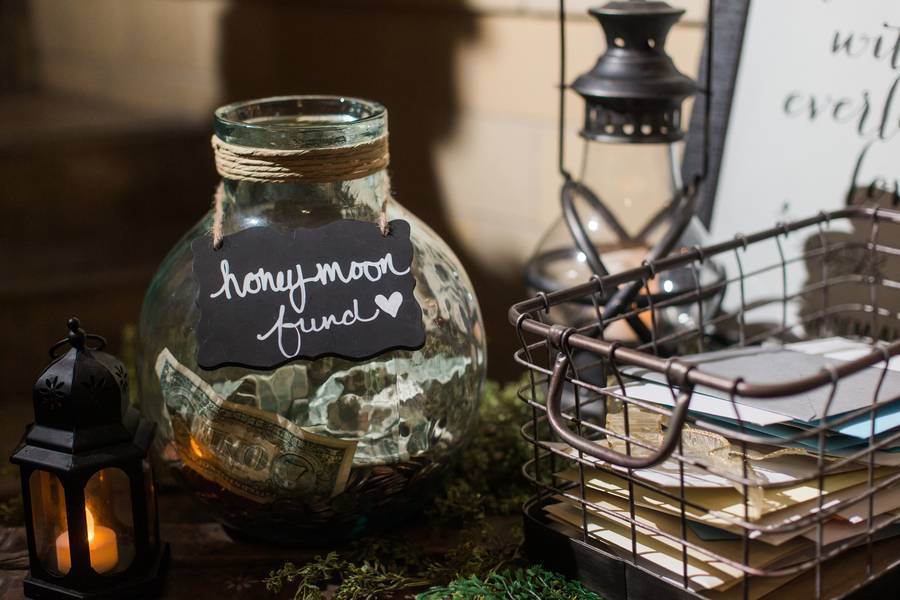 A good alternative for gifts! Make your guests gift you the honeymoon of your dreams. This is definitely a good and practical idea!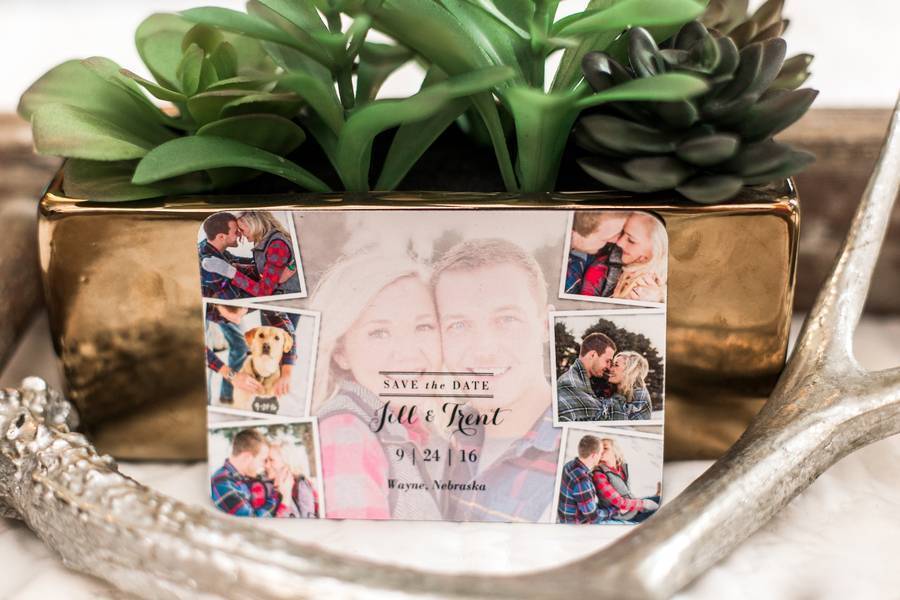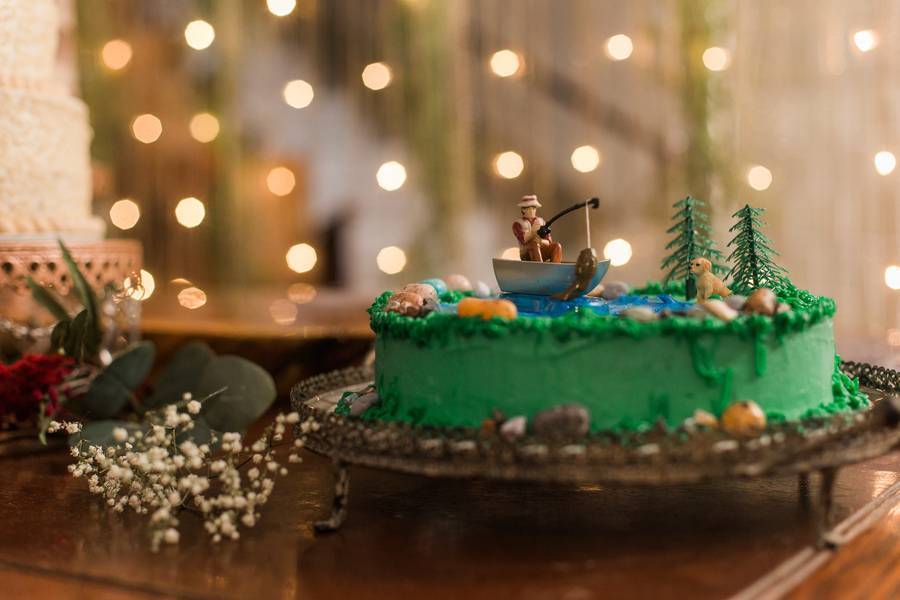 This cute cake is just one out of five that they had! (Yes, they had five cakes. How lucky are their guest?) I think this one is solely dedicated to the groom!
Planning advice from Jill
If you want to achieve this boho chic wedding then heed these tips from the bride herself.
Delegate tasks. I like to try and wear all the hats–don't do that to yourself, it's not worth the headache. Family & friends are there to help you. Make a list of the individuals willing to help and give it to them ahead of time that way it's clear & they have time to ask questions.
Get an amazing photographer. Trust them & know that their vision is the same as yours for your wedding day. She took the time to get to know us and who we are. Our photographer captured an array of candid moments and those are my favorite, the emotions are so raw– just looking at them takes me back.
Tell your wedding party exactly what to do. Create a very detailed itinerary of the wedding weekend for anyone involved. That way everyone knows where to be and what's expected of them.
Lastly, don't sweat the small stuff. Enjoy every moment of your wedding day. We told our family & friends that if anything goes wrong we don't want to know about it, just fix the problem & we'll laugh about it tomorrow.
Money Matters
$10,000 – $20,000
Vendors
Photographer: Jenn Wiemann Photography
Jewelry: Accessories by Kochetova Inna
Apparel: Black Tie & White Satin
Bakery: Jana's Cakes
Cinema and Video: Jenn Wiemann Studios
DJ: Joe Cruz DJ Services
Hair Stylist: Retreat Salon & Spa
Tuxedo and Mens Attire: tip top tux
Reception Venue: Wayne City Auditorium
Floral Designer: Wayne Green House