Here in Elegant Wedding, we truly love cultural weddings! The ethnic heritage and symbolic traditional elements on top of the attractive overall aesthetics make these weddings grand and magnificent! Trust us when we say that every cultural wedding is uniquely inspiring in their own lovely way! Today, we have something beyond special! Jason and Sarah's Vietnamese Style Wedding showcases not only their fun and intimate wedding celebration but also one of Colorado's most beautiful destinations. Held in an alpine basin, it requires no decorating beyond what nature has provided. The place was ringed by the summits of the San Juan mountain range. Cascading Twin Falls, fed by snowmelt, offered a stunning backdrop to the ceremony as well as background ambient music. I could ramble forever about all the different details aside from their traditional Vietnamese Wardrobe but instead, I think you should have a look at Ben Eng Photography's snaps for your firsthand impression! Enjoy!
We're All About the Details!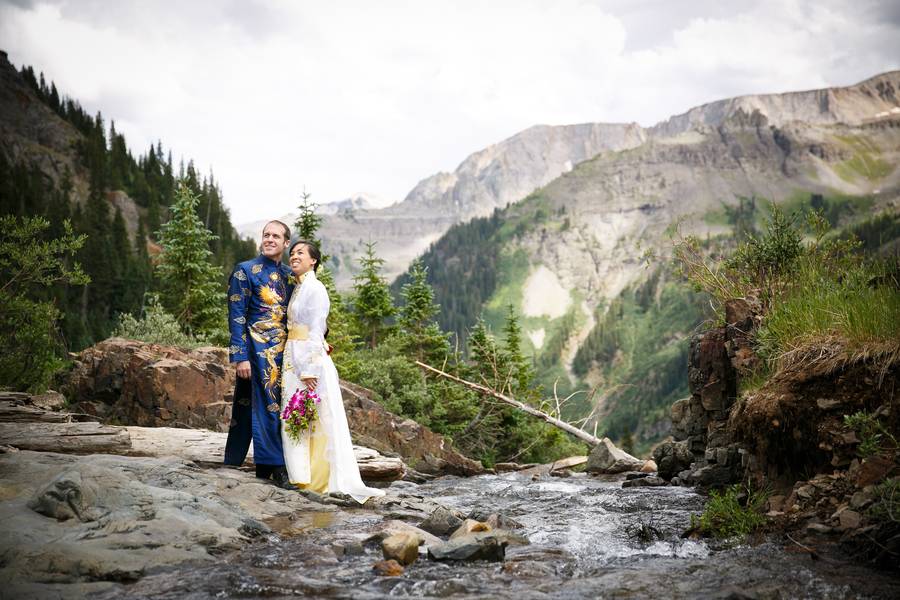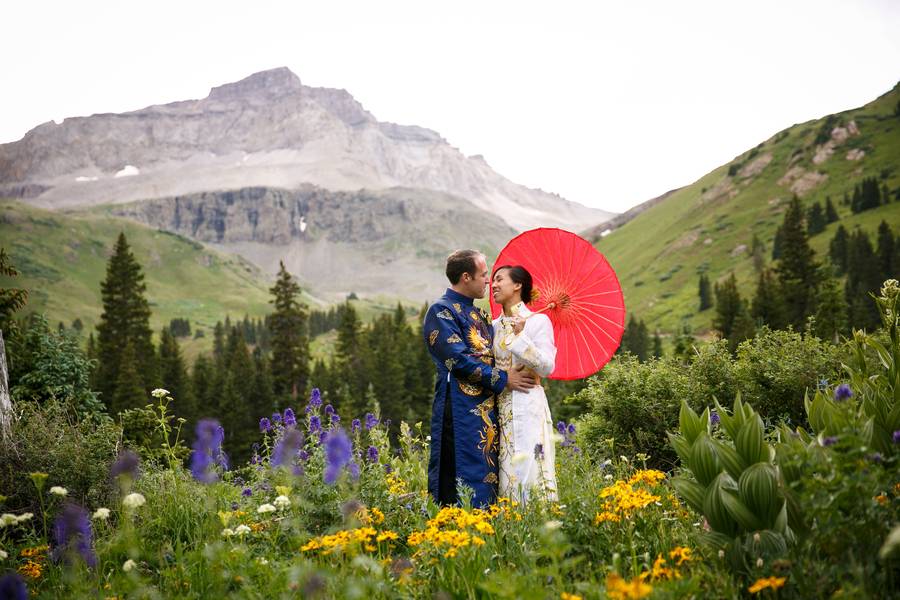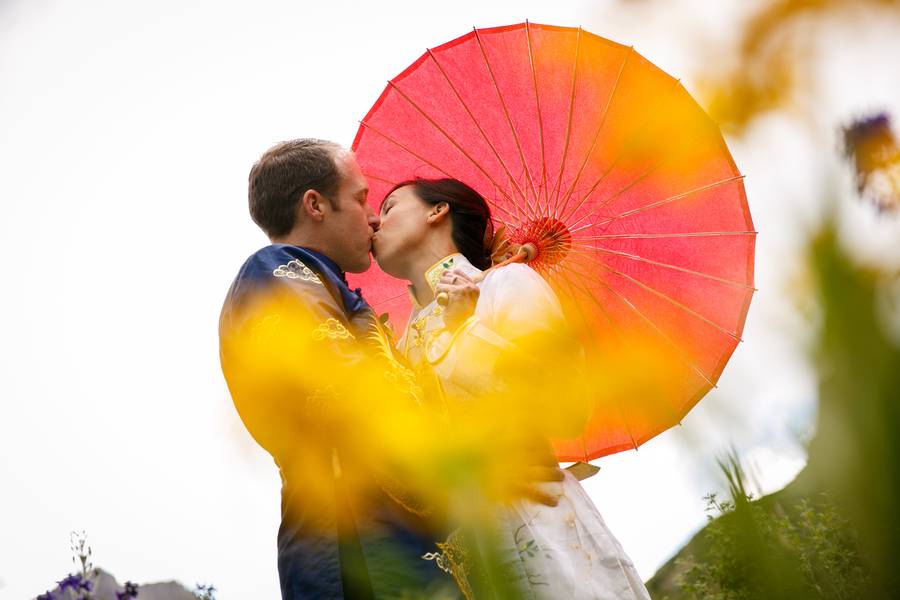 They also incorporated ways to honor Sarah's ethnic heritage, such as each of them wearing traditional Vietnamese ao dai and symbolizing unity through a shortened tea ceremony.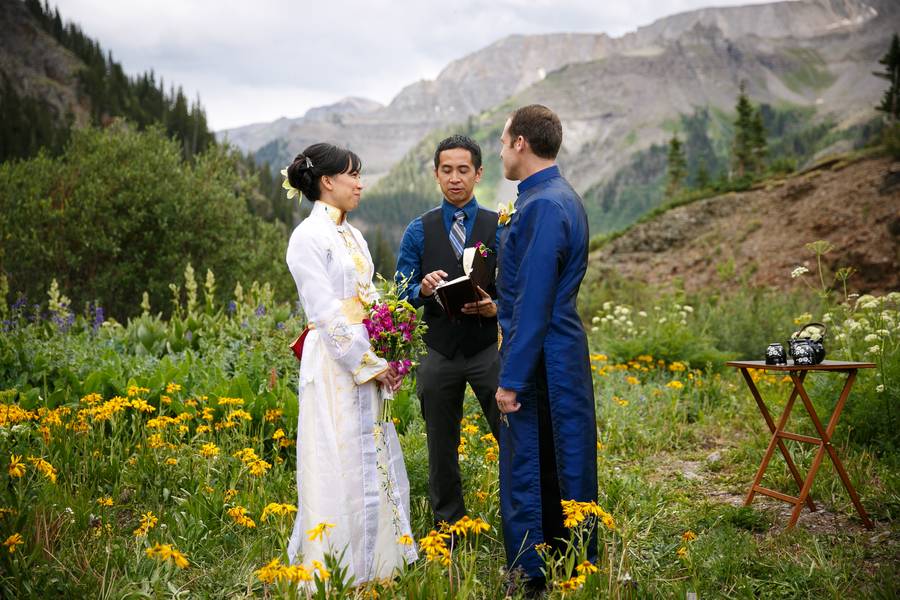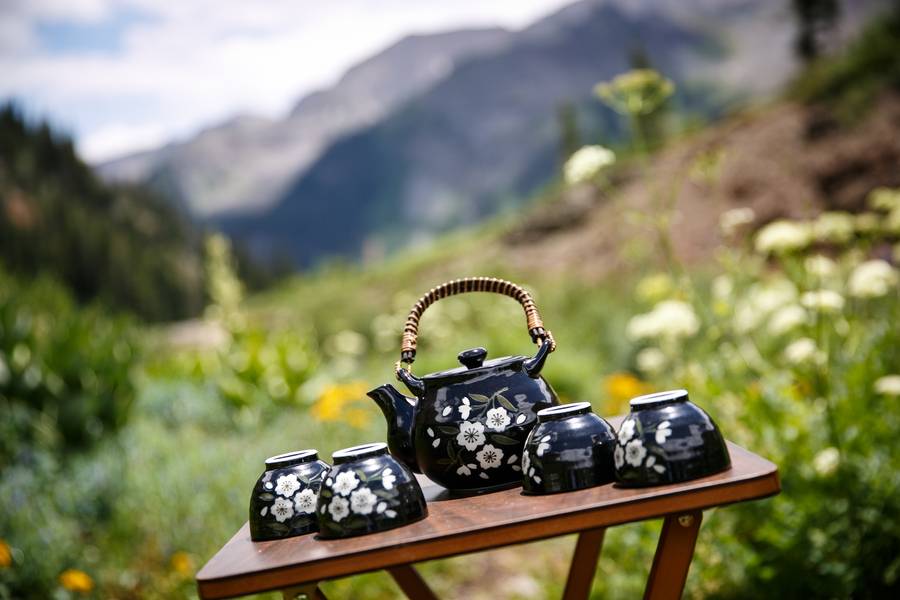 The couple carefully stood among asters, columbines, bluebells, yarrow, roseroot, candytuft, and paintbrush of all colors. Shoulder-high larkspur edged the rocky paths.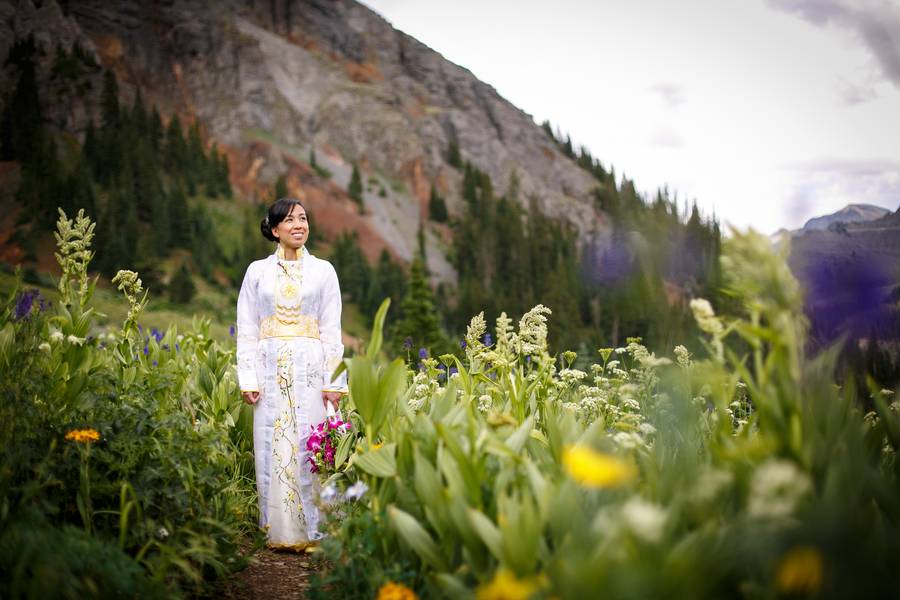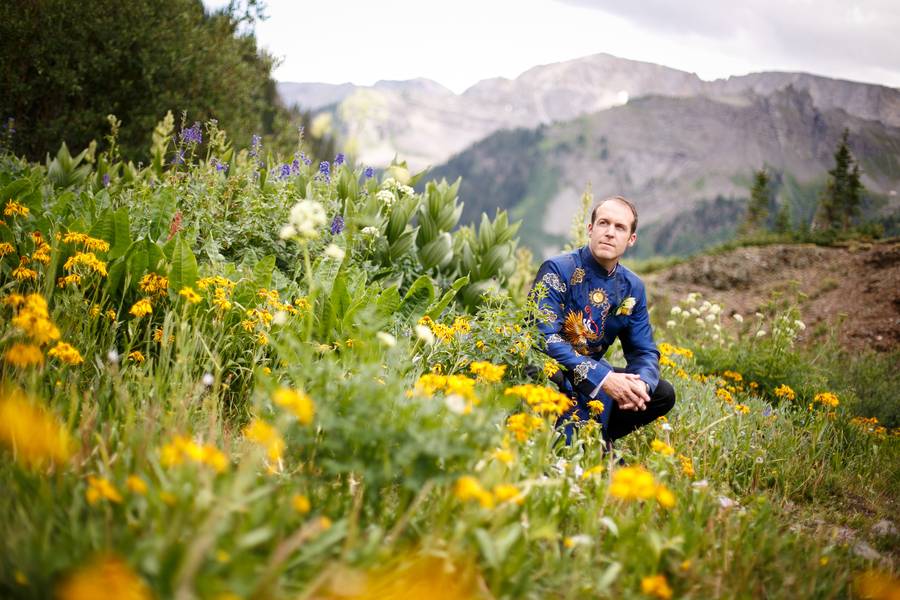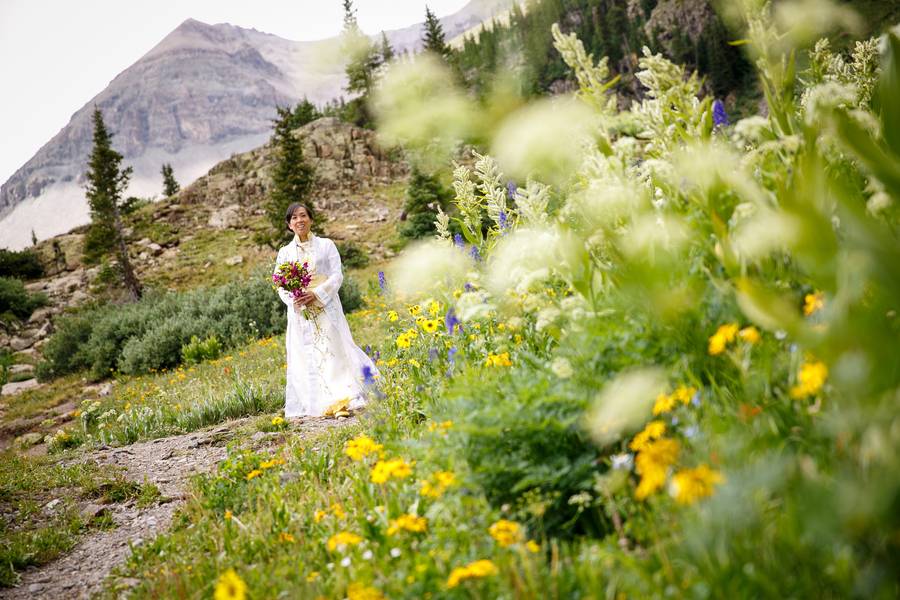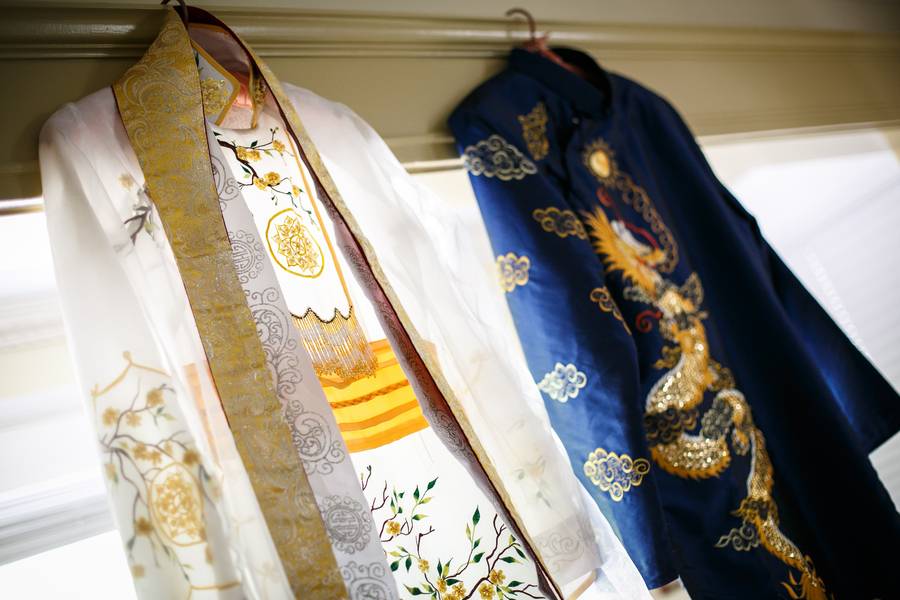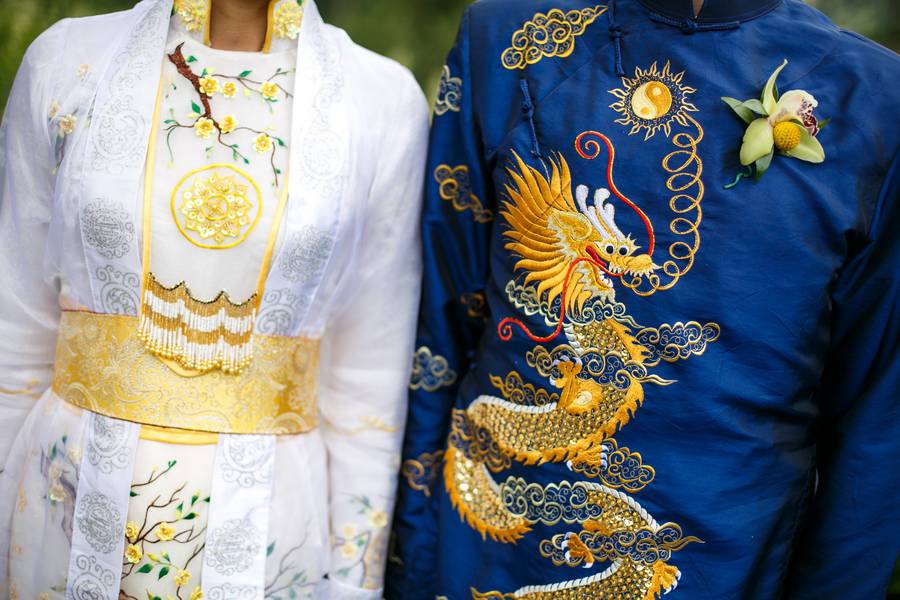 Their reception was held in town at the Secret Garden Bed & Breakfast and had fantastic landscaping, so all they had to do was decorate the underside of the dining tent with Asian paper lanterns and umbrellas in reds and yellows.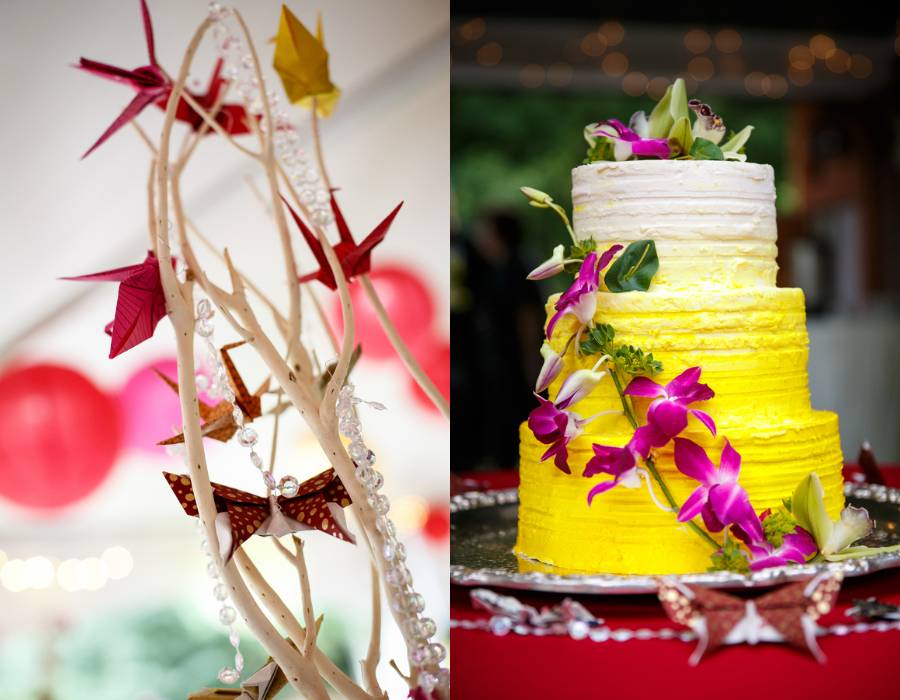 Their DIY centerpieces involved vases from second-hand stores, mitsumata branches, and over 100 origami birds and butterflies folded by Sarah's brother-in-law. Jason's mother and father created the "Bride" and "Groom" signs for our dining chairs as well as a beautiful upholstered box to receive cards.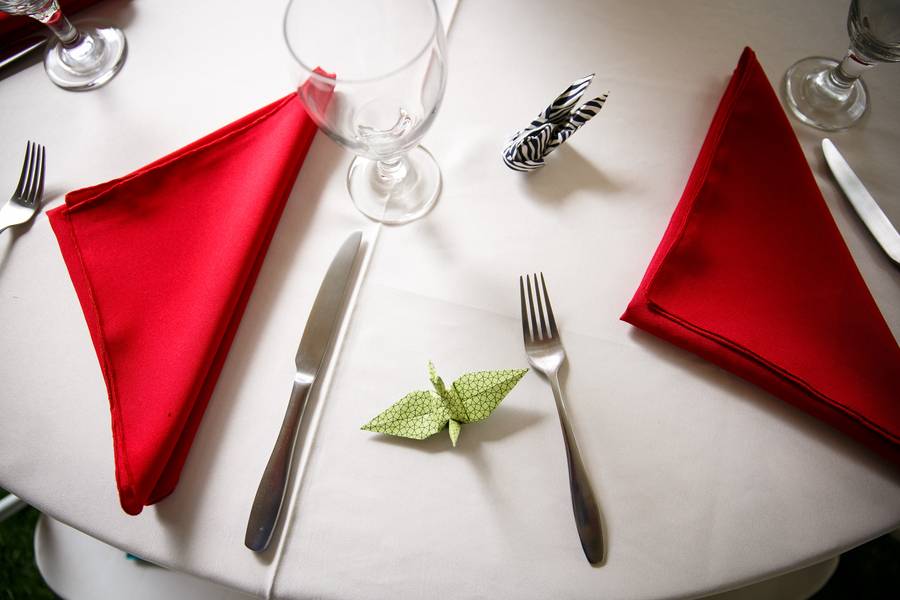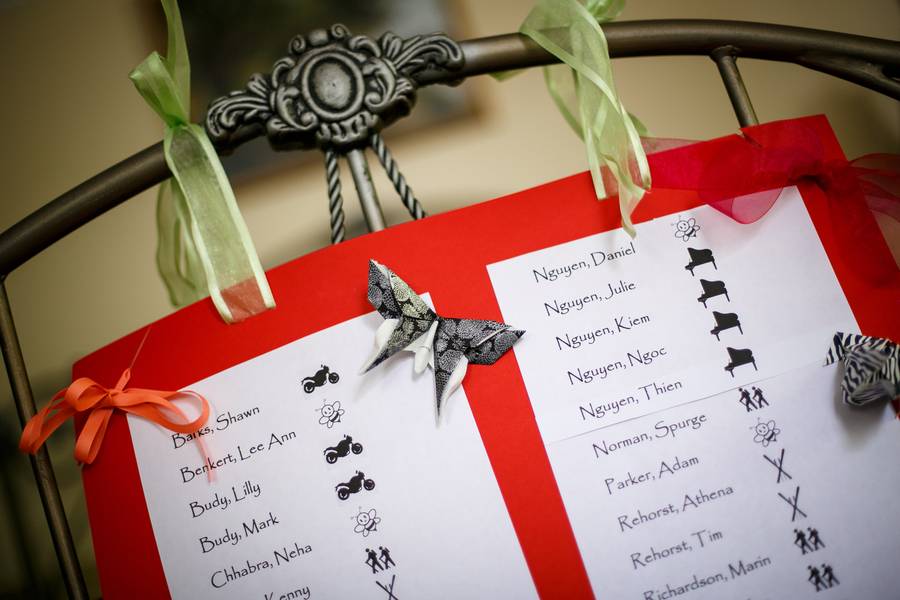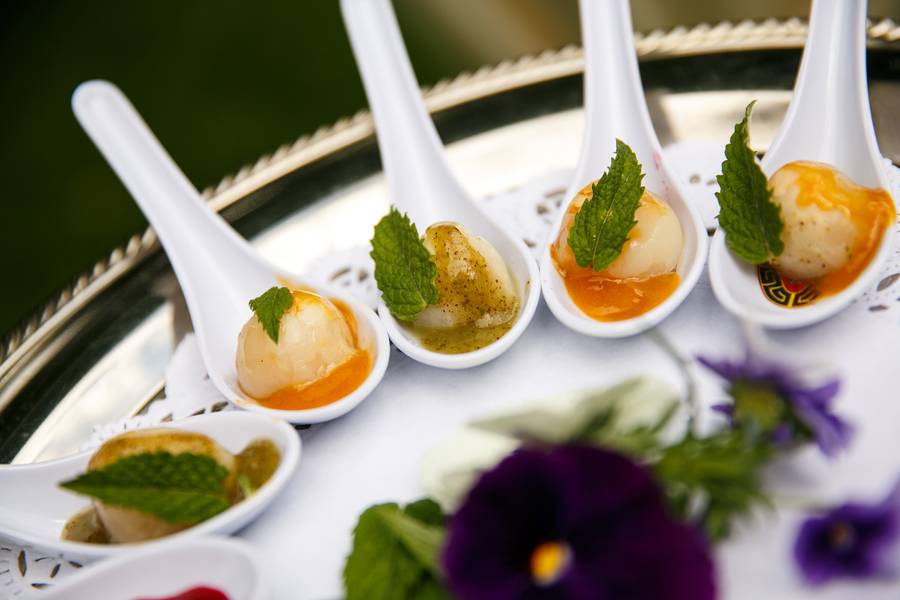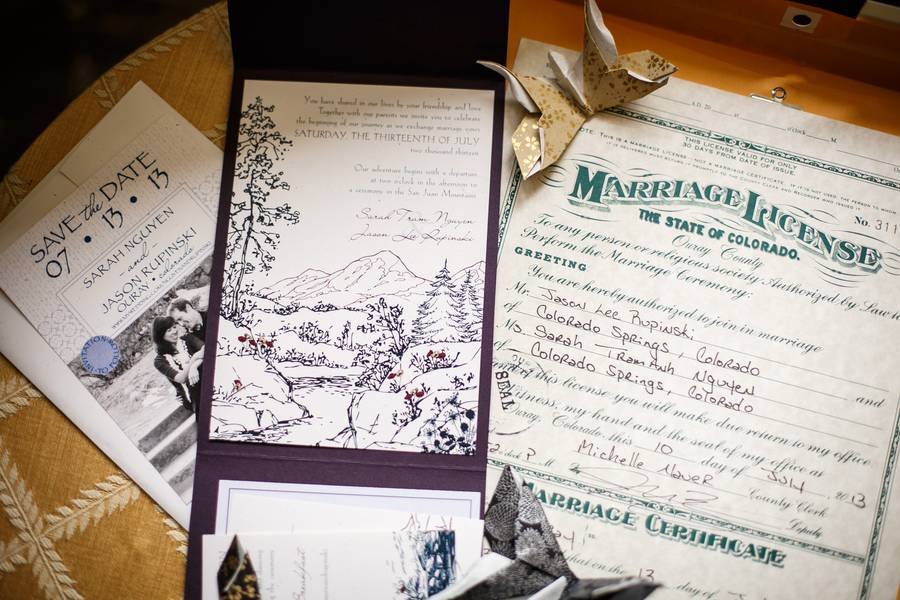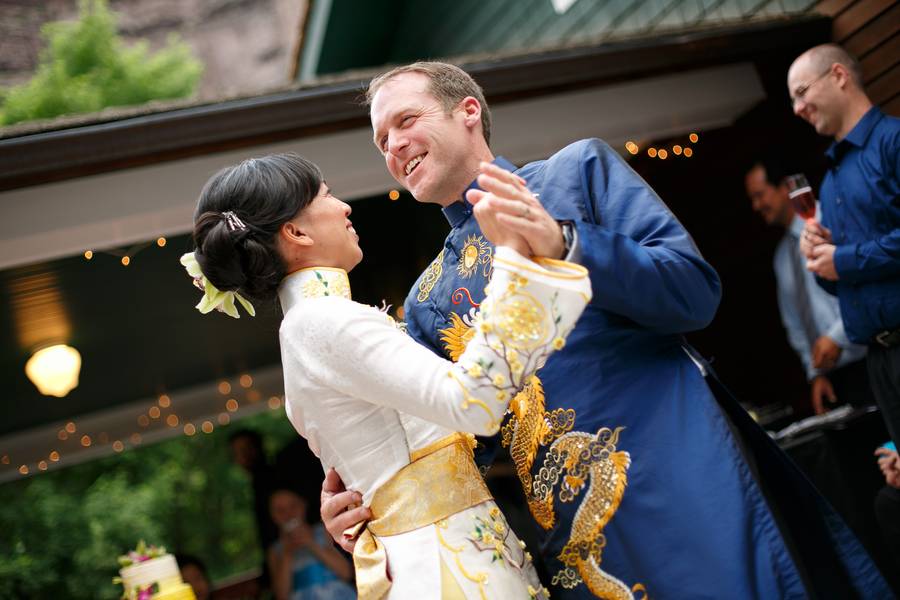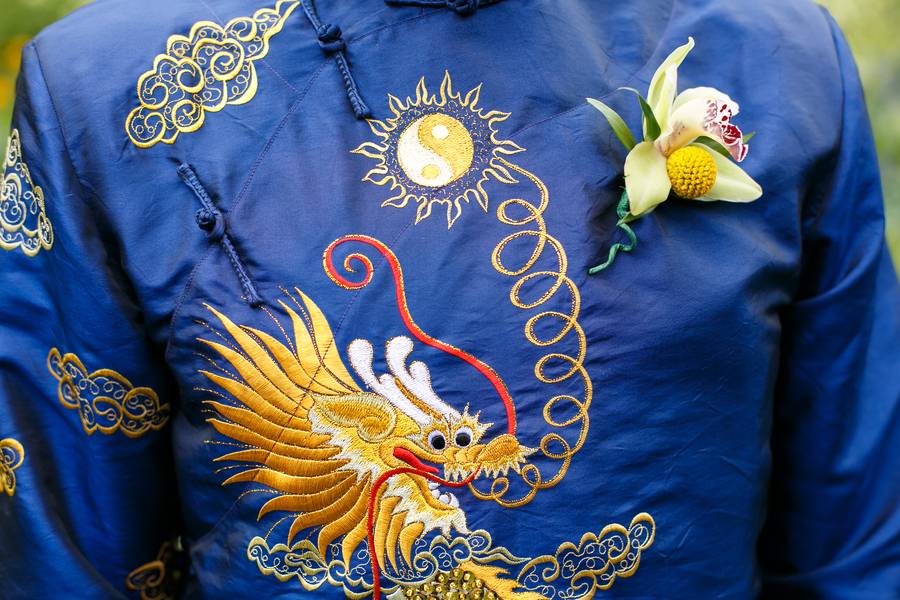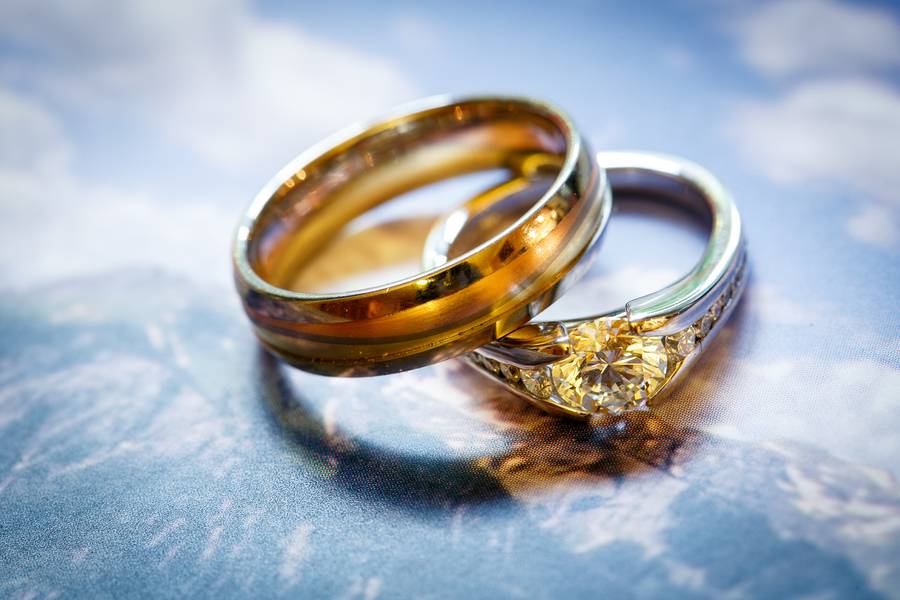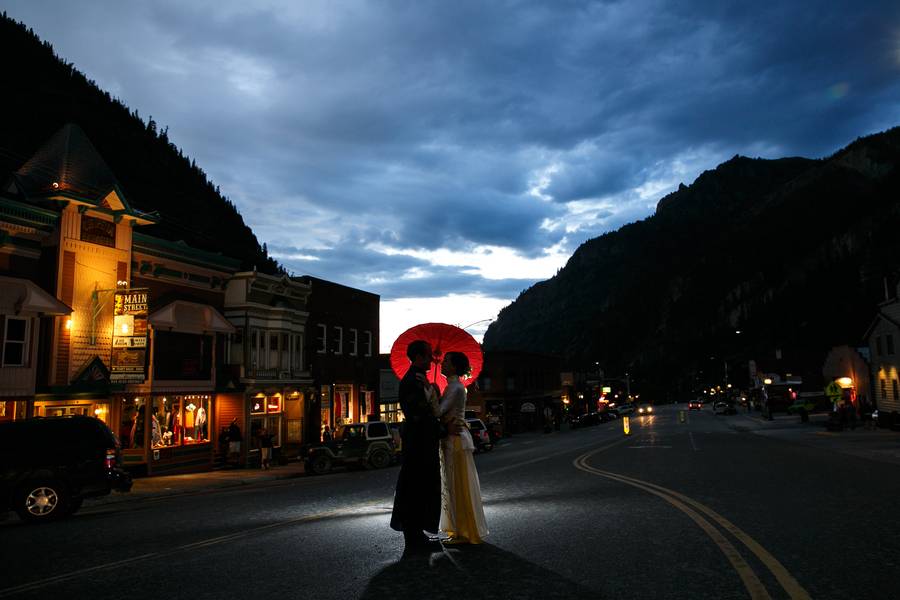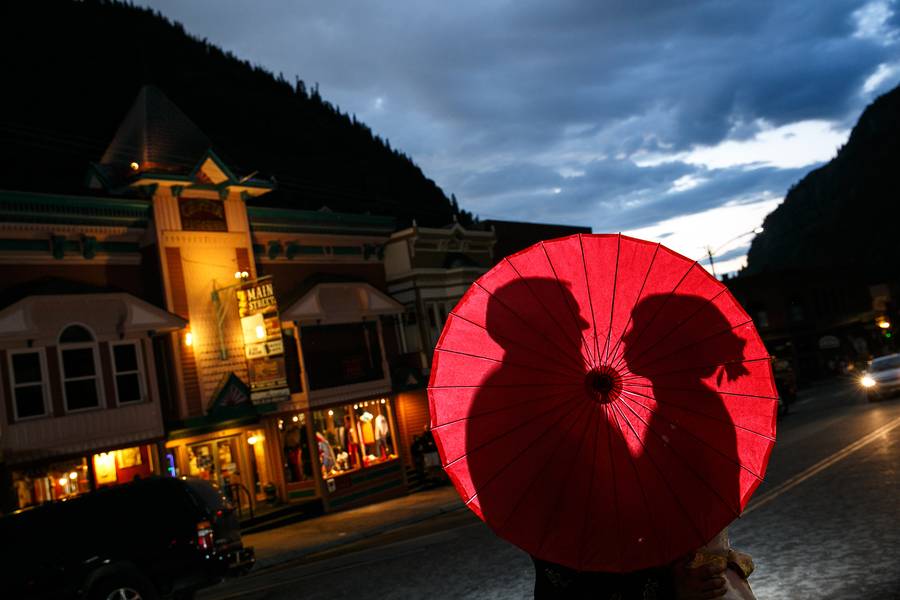 Take this Advice
Three pieces of planning advice: First, we cannot overstate the benefits of an engaged couple paying for the entire wedding themselves. If you host the wedding you can afford, each piece of it becomes that much more meaningful… and you have all the control. Second, if you're going to choose one thing to splurge on, do it with the photography. The wedding day is a whirlwind, but a skilled photographer will capture specific moments and emotions you won't even remember. Research their portfolios and interview potential photographers to find the style, personality, and work ethic that syncs with your expectations and budget. We spoke with three professionals before we chose to work with Ben Eng. We were (and still are) absolutely thrilled with his work! Lastly, the best decision we made was to host a casual Open House the evening before the actual wedding day. The original idea was that since this was a destination wedding, the Open House would provide incoming guests the chance to visit with us, see the next day's reception venue, and get some grilled burgers and brats (on us). Given that it was a Friday in a popular summer destination, we didn't want people to have to hunt for an available table after a long day of driving if they didn't want to. However, after it was over, we realized the Open House actually benefited us more than the guests. Seeing our friends and family in this informal setting on the eve of the main event made us more relaxed going into the next day. It settled our nerves and made us realize that even if everything went wrong on the wedding day, everyone we loved was there for us. It was all going to be just fine. ~Ben Eng/Photographer
About the Photographer
Hi! I'm Ben and I'm a wedding photographer based out of Telluride, CO. I like adventurous couples, outdoor weddings in hard to reach spots, and big parties. I'm available to travel and willing to hike/bike- please find me on Instagram (@ben_eng_photo) and my website.
Vendors
Photographer: Ben Eng Photography
Invitation Designer: CJ Kard
Other: Ouray Liquors
Transportation: Switzerland of America Jeep Rentals
DJ: Aiko Aiko Sound
Floral Designer: Willow Creek Floral
Equipment Rentals: Park Avenue Rentals
Hair Stylist: Salon Envy
Reception Venue: Secret Garden