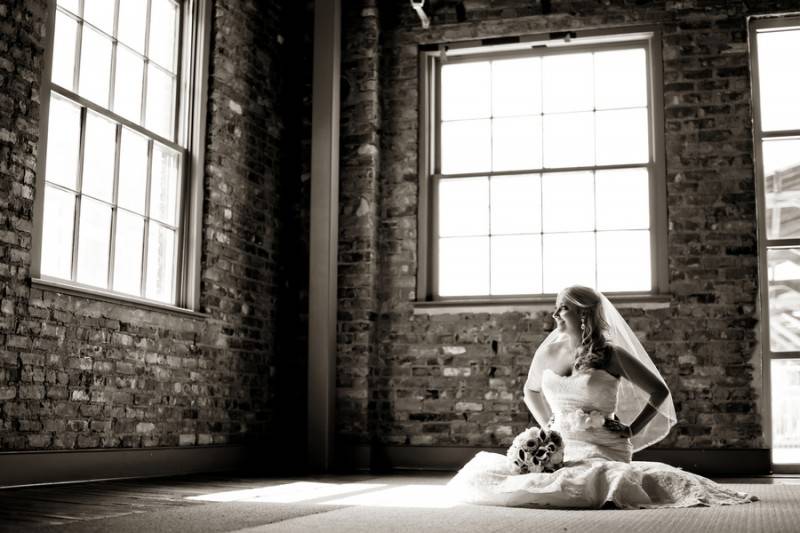 It was a fine, bright, and beautiful day when our couple, Traci and Grey, got married. I love how everything was illuminated by natural sunlight that it felt like such a lighthearted and joyful wedding. And this vibe and setting matched with the timeless and classic details created such elegance despite the simplicity. One good illustration of this description is the ceremony venue – with it's great and beautiful layout and the big windows that allowed entry of sunshine – it was definitely a perfect start for the rest of the day. Congratulations Traci and Grey!
Bride:
What is your story as a couple, how did you meet & fall in love?
We met in college & it was love at first sight!
What makes the two of you a perfect match?
We are really opposite, so we seem to balance one another out
How did he (or you) propose?
We went to dinner at the same restaurant where we had our first date & he proposed later that night
How long was the planning process? Did you think it was enough time?
A year & a half… yes!
What was the best advice you received when you were planning your wedding?
Relax & enjoy the process!!
What tips & tricks ("hacks"?) can you share future brides that you yourself have learned during and after your wedding?
Number the back of your response cards in case you have some sent back without a name
What inspired your wedding decor? Why did you choose the things that you did?
Elegant & classic
What was the biggest expense?
Food & alcohol
How many guests were invited in your wedding and what was the final guest count?
invited- 200 | attendees- 160
What songs did you use during the ceremony?
All instrumental
Where did you go on your honeymoon?
Sandals Montego Bay, Jamaica
What are you most excited about for the future?
Starting a family!
Do you have advice for couples still in the planning process?
This is the best time of your life- enjoy!
What inspired the wedding day outfits?
Classic & timeless
What was your favorite part of the day?
The reception!
What were the highlights from the ceremony & reception?
Having our first dance & being introduced as Mr. & Mrs. Beall
What part of the day do you think was the most memorable for you? Your guests?
Our photographer showed a "sneak peek" of pictures she had taken during the ceremony
Photographer:
What would you say, the overall story for this album?
Beautiful blonde teacher marries her groom in an elegant Downtown Athens wedding.
What was your favorite part of the day?
I very much enjoyed shooting the images in the bar. We were able to go into the bride's favorite bar, Allgood, for those images.
Was there a theme for the ceremony and reception?
Simple elegance with accents of purple.
What part of the ceremonies do you think was the most memorable for the bride and groom? Guests?
The bride crying as she walked down the aisle and the last dance of the night which was Red, Red Wine and was for the bride and her sister (also her maid of honor)
Vendors
Photographer:  Andie Freeman Photography
Makeup Artist: Bombshell Creations
Cake Designer: Cecilia Villaveces Cakes
Caterer:Center Stage Catering
Dress Store: I Do I Do Bridal
Tuxedo and Mens Attire:Mens Wearhouse
Event Planner:Southern Sophistication Designs
DJ: Special Event Productions
Officiant:Troy Bryant
Reception Venue: The Classic Center