Brock & Katie
An intimate and unconventional wedding was what Brock and Katie had in mind. They had their wedding very personilzed — from the rug they said their vows in, the corn dog toast, and the standing room ceremony in the middle of wine barrels — and out of the ordinary. This wedding is definitely going to my fave weddings of 2016!
Details That Made This Wedding Extra Special
The bridal style. Katie was a stunner in her white and gold chiffon floor length dress. She also had her hair up and accentuated a red flower. It was a great idea having her hair up to show her bare back. Talk about sultry and romantic!
The bouquet. The popular arrangement I've been seeing lately is the fresh-from-the-field vibe. And we can also see that Katie picked the arrangement and so does her entourage. Such an organic touch.
The rug. "Brock and I wanted to get married on a rug, not just any rug but one that would stay with our family for a lifetime. We found the perfect one and stood on it during the ceremony of marriage. The rug is now in our home and is a beautiful reminder of the day we joined as husband and wife." – Katie
The corn dogs. "One of our favorite details of the night was the corn dog toast, duh! Corn dogs are my guilty pleasure, so we decided on a fun toast using corn dogs instead of champagne. The chef of Coopers Hall was on board with the delicious idea, and he nailed it!" – Katie
The color palette. Crimson and Navy.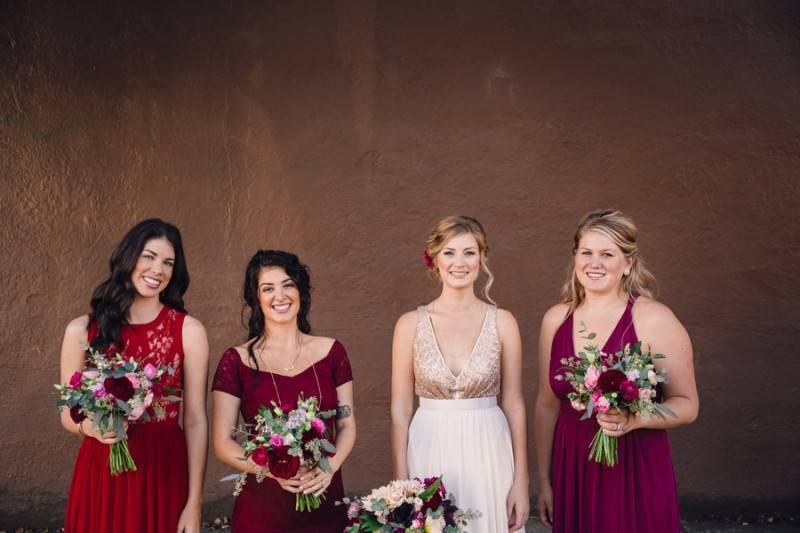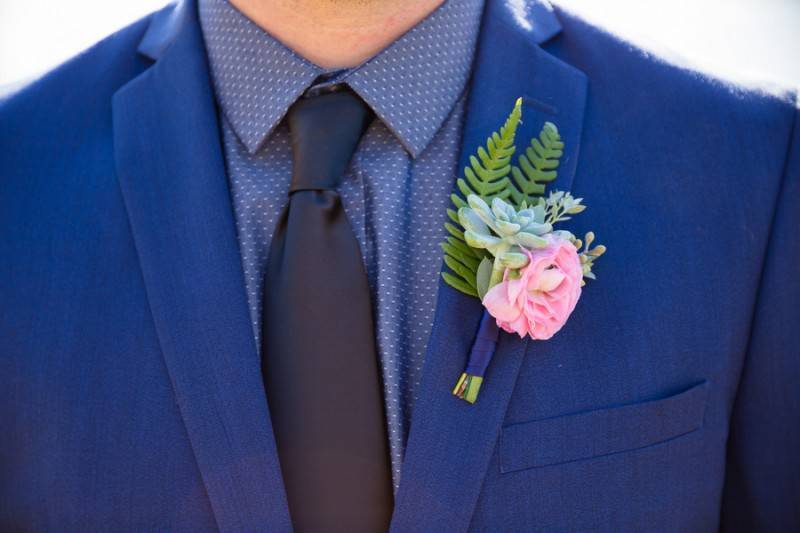 Advice For The Brides-To-Be
My words of wisdom, don't let the stress ruin your day! I knew coordinating multiple vendors would make me lose my mind, so I found a venue that handled everything; the venue, food, dessert, and alcohol. The only thing I needed to find coordinate was the florist, DJ, and our outfits. It was incredible! The second piece of advice – write your thank you to each present as they come in the mail. Trust me, this will save long hours later.

— Katie
Money Matters
$10,000 – $20,000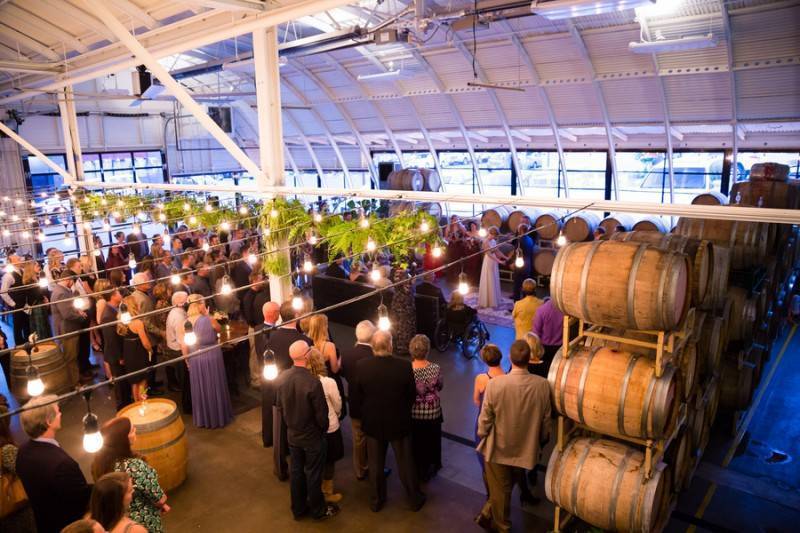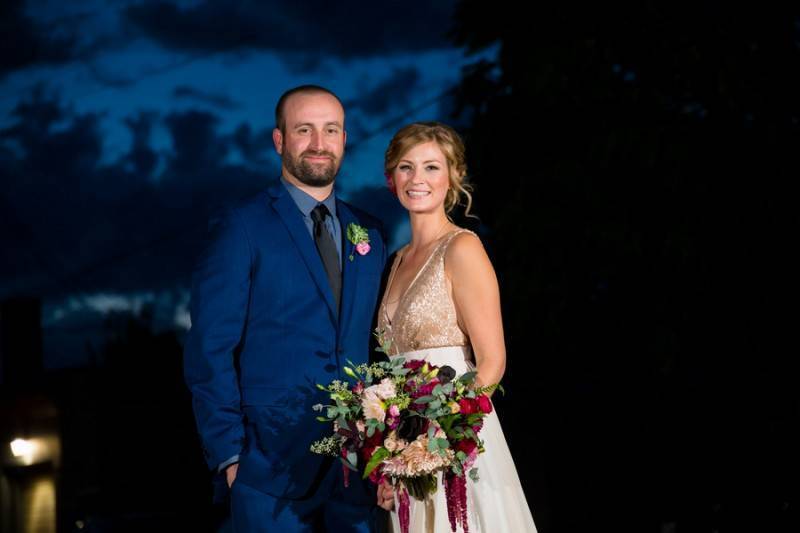 VENDORS
Photographer: Joshua Rainey Photography
Restaurant: Coopers Hall
Floral Designer: Swoon Floral Design