Pinterest allows you to see fun wedding ideas and even create your own board to save ideas. Browsing through the pictures can be a lot of fun and very inspirational. There are some gorgeous wedding cakes on Pinterest, but these 4 are the top of the themed bunch.
Black and White – This beautiful black and white themed cake features elegant lace details that make it seem complicated and very simple at the same time. Very classic looking, this is a perfect cake for the bride and groom who are going with a black and white theme, and it would work for several other themes as well.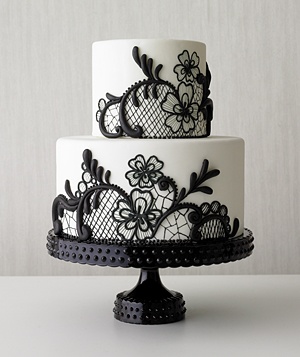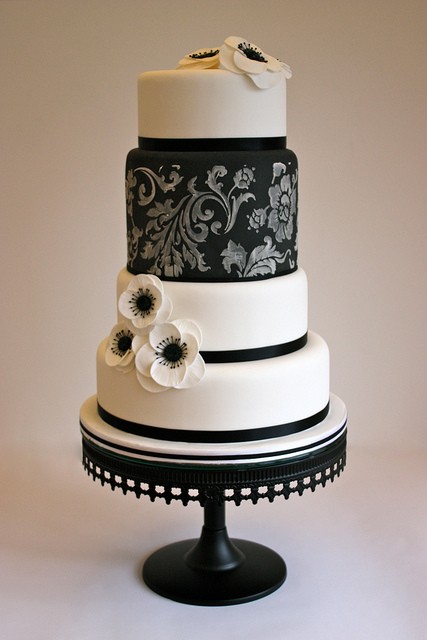 Victorian or Princess – This gorgeous cake is definitely fit for a princess. It would also work very well for a winter wedding. With fine filigree detailing, the cake is embellished with a giant silver fondant bow and tassel.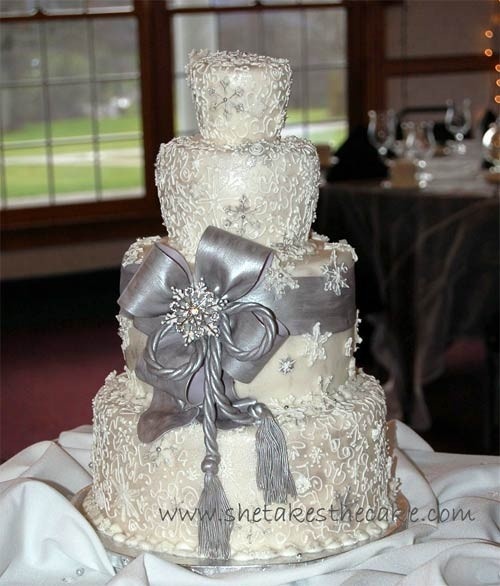 Nature Themed – Maybe you're thinking of doing a nature-themed wedding, a garden reception or something else involving the great outdoors. This beautiful bird and branch wedding cake is very simple but beautiful. The delicate birds provide little pops of color on a very natural-looking cake.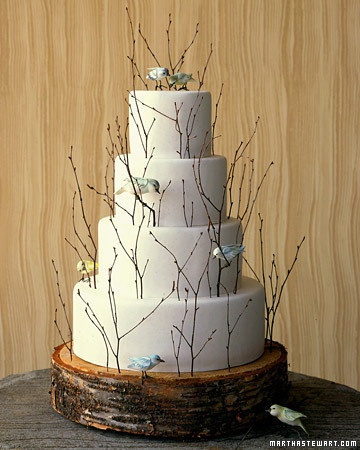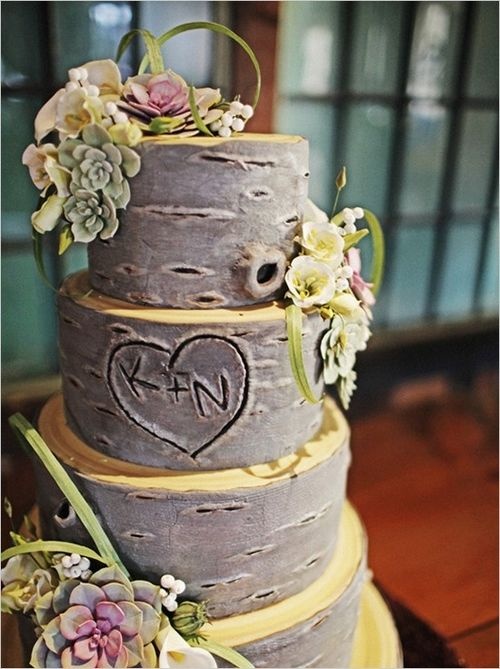 Spring/Colorful Themes – This cake is absolutely breathtaking. It's so beautiful that many brides would be hesitant to cut into it. With a stained glass look and gorgeous flowers, this one is perfect for any spring, summer or color-themed wedding.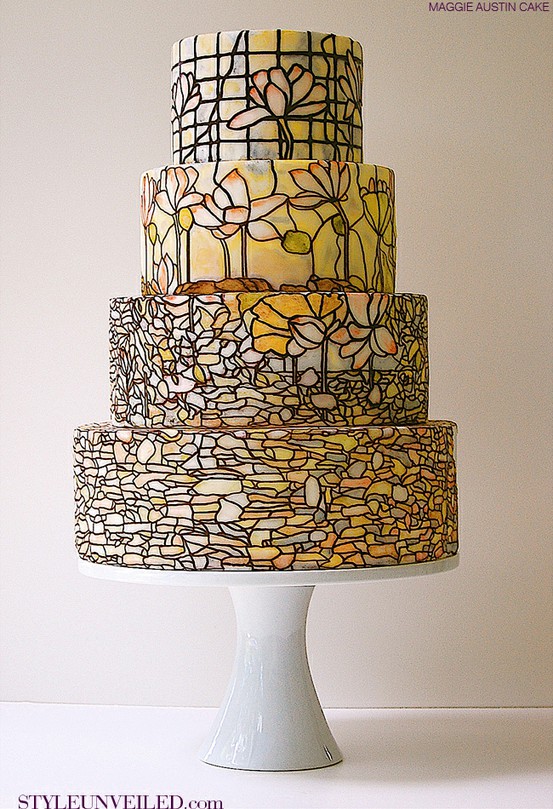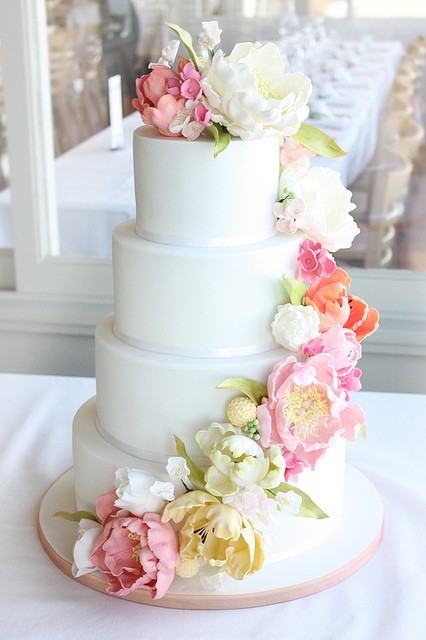 These 4 very beautiful and very different cakes may serve up some inspiration for you when it comes to choosing your own cake!