Nick ♥ Andrea
Elegant Wedding is not just a collection of weddings but also a collection of love stories. From tear-jerkers to the warm fuzzies, the love stories we read here everyday always make our hearts melt. Today, we'd love to share with you Nick and Andrea's wedding (as well as how their love blossomed) that will certainly keep you believing in that thing called love. After 6 years, through good times and bad, the bond they had formed was to be solidified in marriage and cherished for the rest of their lives.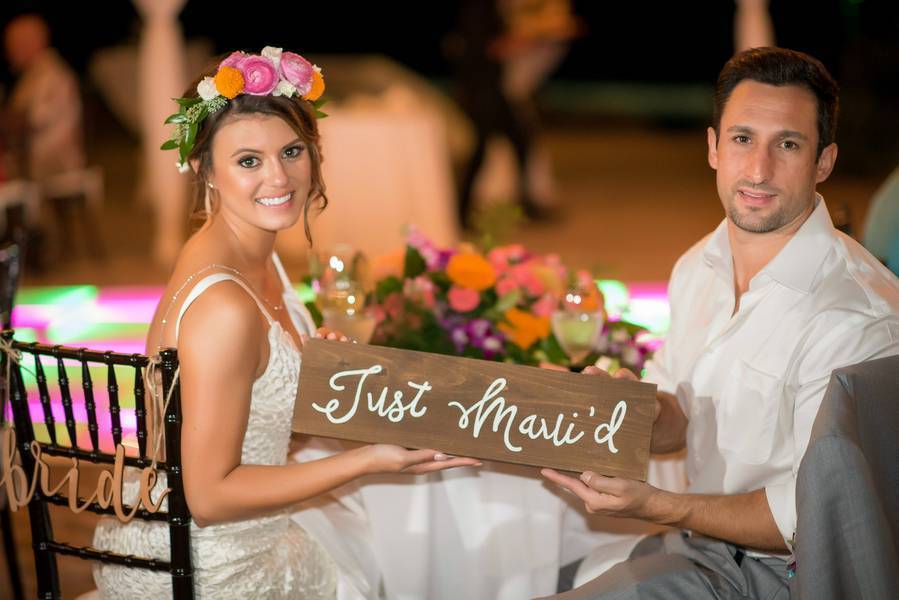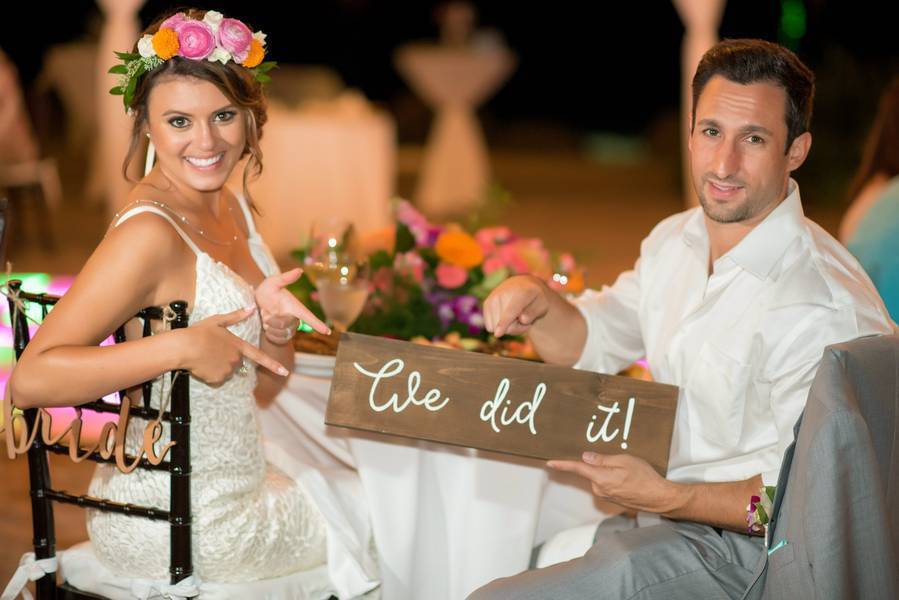 How It All Started
(From the bride:)
My husband (still weird to say!) and I met back in 2008, (yes I waited a whole 6 years to get married) at his old office. I had just started my job as a Client Services Representative to an office of executive suites, and he was moving out of his office. He would come in occasionally to pick up his mail and deliver to coffee to office staff. He was quite the charmer, and he definitely swept me off my feet. (Guys listen up, the way to a girls heart is through caffeine) I would say that he was the one to make the first move, and I didn't resist one bit! Fast forward to 2015 and came our engagement.
How He Popped The Question
Although Nick had purchased the ring in December, he was waiting for the right opportunity to "pop the question". After much consideration and planning, Nick proposed in April of 2014. Andrea had planned an outing in San Francisco on Sunday, April 27th to go to Golden Gate Park, and the Academy of Sciences. Nick had decided this was the perfect opportunity and suggested we stay somewhere nearby in San Francisco the night before – to avoid any traffic from the ballgame (wink wink).
That evening, Nick had made reservations for dinner at the hotel's restaurant "The Moonraker". As they were walking up to the restaurant Nick told Andrea that he would, "be right back" as he needed to get the license plate number off of his car to give to the hotel's front desk (their request). Andrea told Nick that, "it was not necessary as he already gave them the make/model and color of the car during check-in." So, they proceeded to dinner… Nick's first attempt at securing the ring was foiled.
Upon entering the restaurant, they sat at the bar, had a few drinks, and watched the waves crash on the rocks below before being seated. Once they were called to our table Nick told Andrea that he needed to use the restroom. Andrea sat watching the waves, and sipped her champagne while she waited for Nick to return. When Nick came back to the table, Andrea grabbed Nick's hand and then gave him a kiss on his check. To her surprise Nick's face and hands were frigid and she asked him if the restrooms were located outside. Nick quick to the draw, responded with "Oh no, I just washed my face in the bathroom". Andrea found this quite peculiar, in fact she thought he had been acting a little strange the entire evening.
After they finished our meals, Nick had asked Andrea what she had planned for them the following day. As she was telling him what she had planned, Nick pulled out a box and said "Well, if tomorrow doesn't work out we can always go and get your ring sized." Andrea looked down at the box and to her astonishment she saw a beautiful ring inside, and was speechless. Nick proceeded to say "I love you Andrea, you are my best friend and I want to spend my life with you." Andrea started to laugh, then started to cry, then again laughed some more and kept asking if this was "really happening?" Finally she said…YESSSSSS!!!!
The Happily Ever After
Extra Special Wedding Details
The father and bride dance. My father and I had a choreographed dance! We kept it a secret so everyone was blown away! Even though we may have missed a few steps it was still such a fun experience and such a great memory to share for the years to come!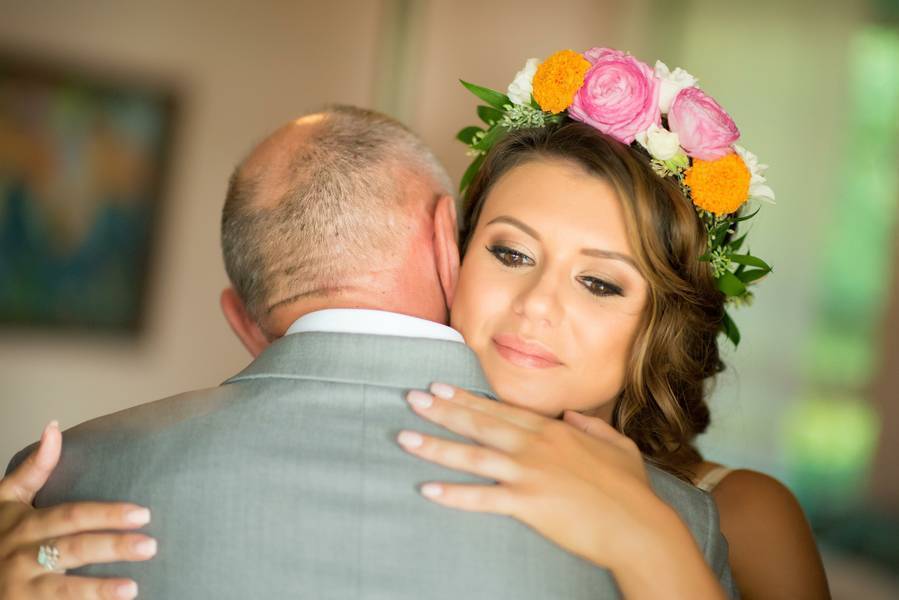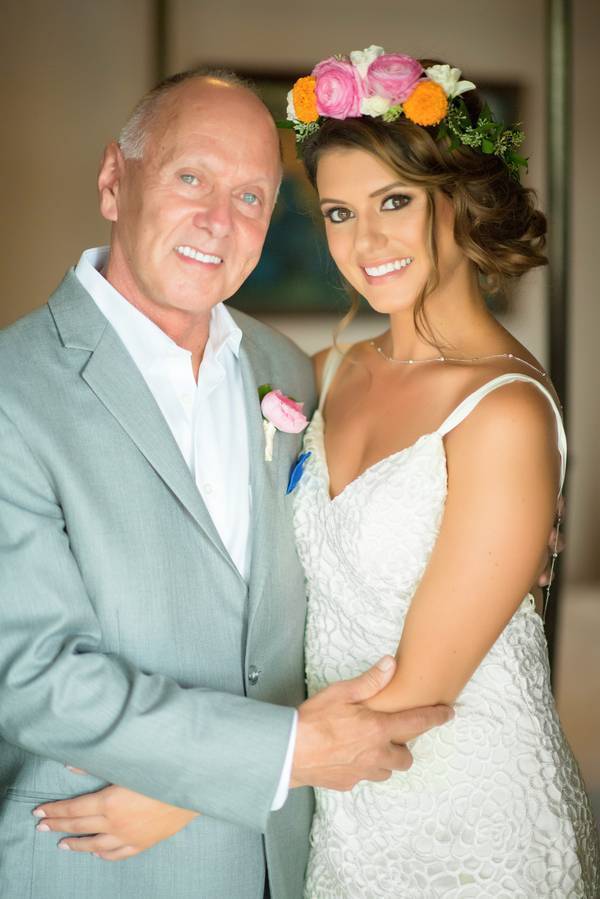 The wedding outfits. Andrea wore a white backless wedding dress with a modified A-line silhouette in which she looked elegant and stunning. The bridesmaids wore teal dresses with halter straps. The men looked absolutely neat and trim in their grey suits.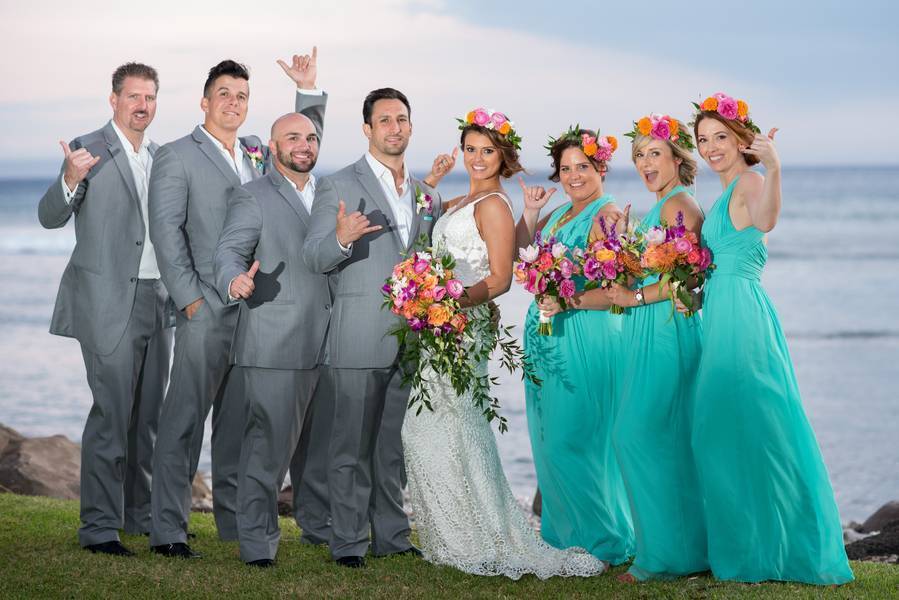 The color choices. White, blue, teal and grey.
The Bride's Advice
♥ Have a clear vision for your day, it will help with the planning process. If things don't go according to planned just breathe and shake it off because the real meaning behind this day is marrying the love of your life. — Andrea

Money Matters

$20,000 – $45,000

Vendors

Photographer:  Gordon Nash