After a sweeter than FroYo proposal, Carissa and Brandon had a truly elegant and modern wedding. Gone are the days when black was always a color of grief. Bridesmaids in this wedding are dressed in lovely black gowns — dresses I bet they'll want to use for some other occasions, too. It actually pays to be modern and practical, yes? The men looked sharp in their black suits, as well. Pair those with white bouquets and boutonnieres, and you've got a classic combination that never goes out of style. But to keep things from getting drab, their reception venue was set in a great hall with beautiful architecture and lighting, and then designed to look modern in clean whites and soft golds. Congratulations on such a beautiful wedding, Carissa and Brandon!
How We Met:
I was completing my masters internship at the agency my husband worked for. My supervisor and my husband were friends and introduced us. We slowly got to know each other at work and began talking and hanging out after work.
We Are A Perfect Match:
We support one another in all aspects of life. We make each other better people. Our personalities balance each other out.
The Proposal:
We had a favorite froyo place to go. He got in touch with the owner and was able to substitute out the flavors with the words "Carissa, I love you so much. Will you marry me?" He used one of my friends to take me out for breakfast/coffee while he went to the place before they opened to set up. My friend concocted a story to get me to go for ice cream while it was snowing out at 11:30 AM. When we arrived my husband was there and when I went up to look at the flavors I saw his message. When I turned around he was already on one knee.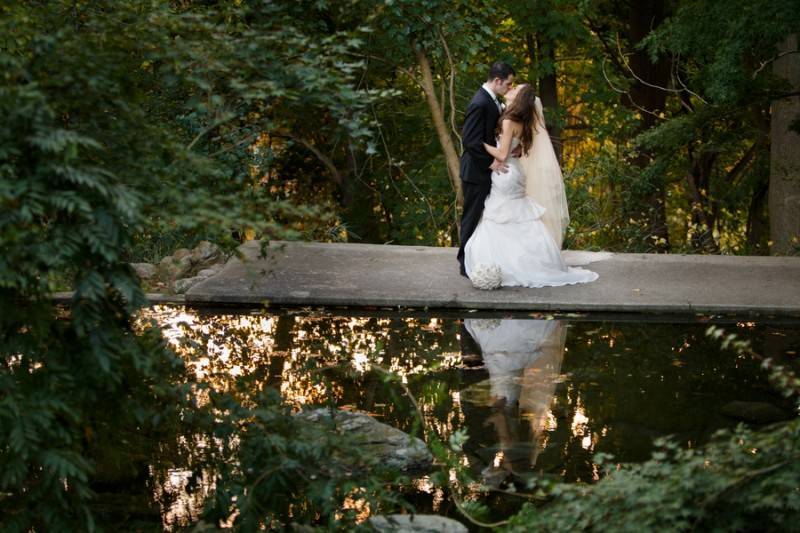 The Planning Period:
We planned for a year and a half. We probably could have planned more, but that was only because we were planning it long distance from one another.
The Challenges We Faced:
We had to plan the wedding while living long distance due to both myself and husband being in Graduate School. We used FaceTime a lot and set time aside on weekends to talk and make decisions.
Planning Advice For Couples:
Don't let outside opinions make you and your partner argue. A wedding is very personal. It's your day.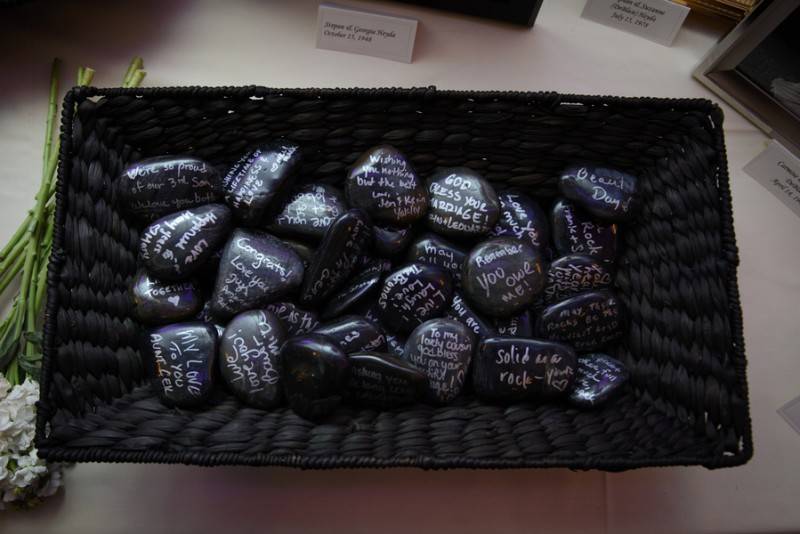 Wedding Décor Inspiration:
I wanted classic but slightly modern, so I chose a neutral color palette. I always wear black when I dress up, so naturally I had the bridesmaids in black. Blush pinks and ivory garden roses were chosen for their romantic, but also modern feel.
Our Do-It-Yourself (DIY) Projects:
We asked one of our artistic friends to design/paint us a mailbox with our last name Heyda on it and the date of our wedding.
Money Matters:
We saved money on our Save the Dates and the invitations. The biggest expense, on the other hand, was the venue for the reception.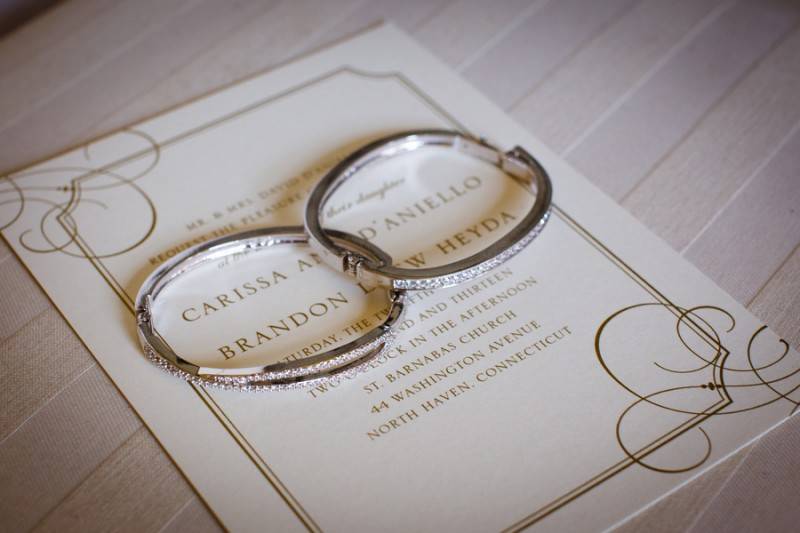 The Guest List:
We invited 144, and 119 attended. We narrowed down the list based on who would have been missed had they not been a part of our special day.
The Honeymoon Destination:
We went to Hawaii (The Big Island and Maui)!
The Next Step:
We're very excited in starting a family of our own.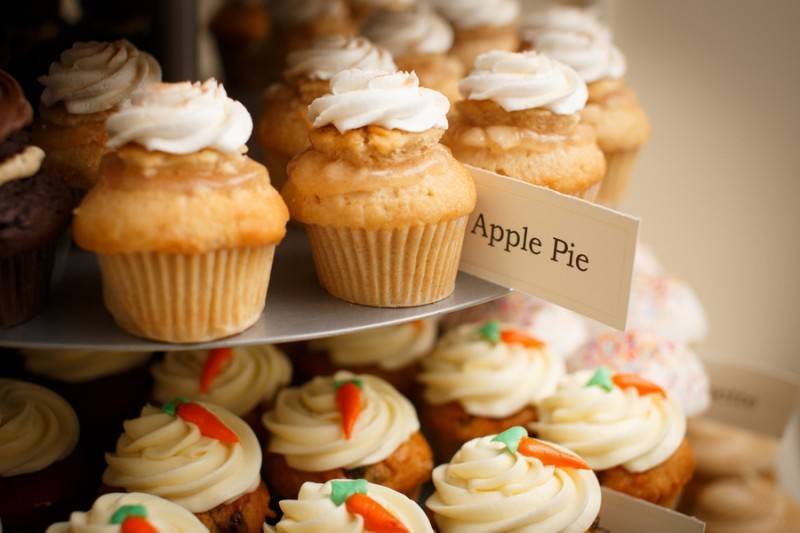 Highlights From the Ceremony and the Reception:
For the ceremony, our reader, our mothers lighting the unity candle, walking down the aisle with my dad, and then walking back up it with my husband. For the reception, our First Dance, the dance party, the speeches, the amazing food, and experiencing such a special occasion with all who mean so much to us.
Favorite Part of the Day:
Just being around all our friends and family.
A Memorable Moment:
I loved being joined on the dance floor during our first dance by both our parents.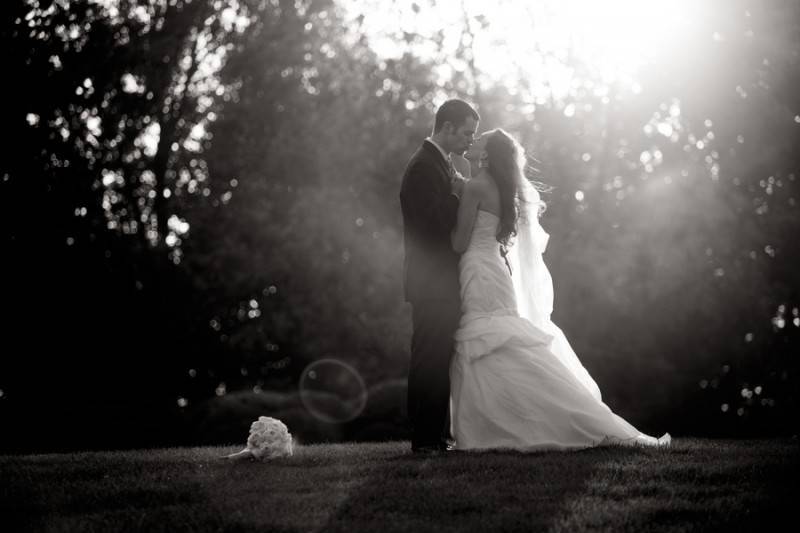 VENDORS:
Photographer: Kevin Kelley Photography
Cinema and Video: Timeless Moments
Event Venue: Bank Street Events
DJ: Beat Train Productions
Event Planner: Piece of Cake Events
Ring Designer: Sulli Jewelers
Dress Store: The Plumed Serpent Bridal
Hair Stylist: Chameleon Hair Color Cafe and Spa
Make-up Artist: Sally Duvall
Groomsman Attire: Men's Warehouse
Floral Designer: Candi's Floral Creations
Bakery: Sugar Cupcakery & Bakery