Excited for another creative wedding inspiration? Prepare yourself for a premium – "outside the box" themed location wedding that showcases both whimsical and mysterious flairs! The hanging crystal chandeliers, the timeless Victorian lace wedding dress and the Mercury Glass with Silver accents offered a unique vibe towards glamourous frost themed weddings while the choice of lose florals and earthy greens fashioned the overall forest scene. And then there was the cake! Hung from the trees, this unique approach for the classic cake table is simply gorgeous. There are so many surreal elements in this styled shoot that adds up to a perfect amount of fairy tale to an otherwise scenic and natural setting. So, kudos to Candy Koated Design Studio for capturing this wonderful event! Scroll down to see the stunning shots now!
We're All About the Details!
The Setting
A whimsical and mysterious setting in a wooded forest with satin draped archway and lose florals.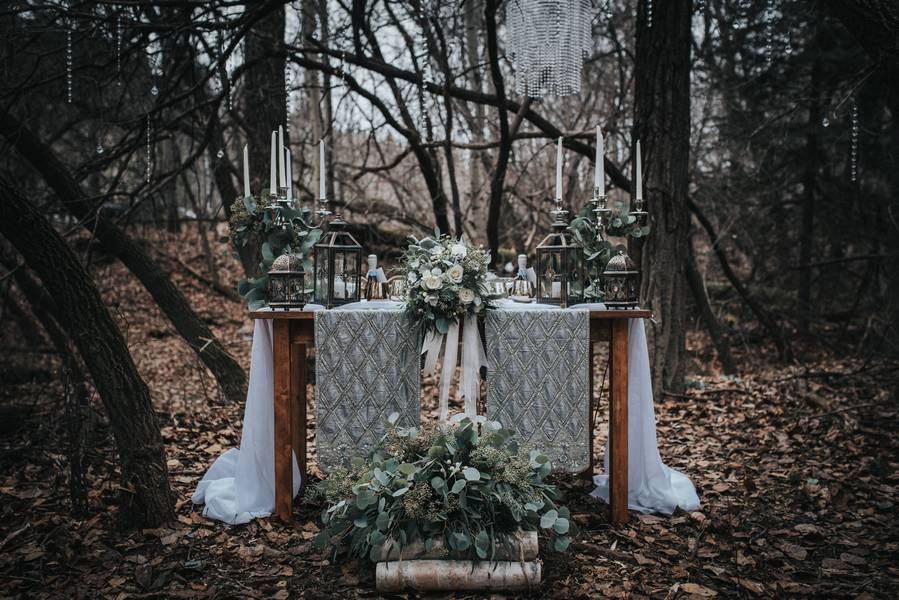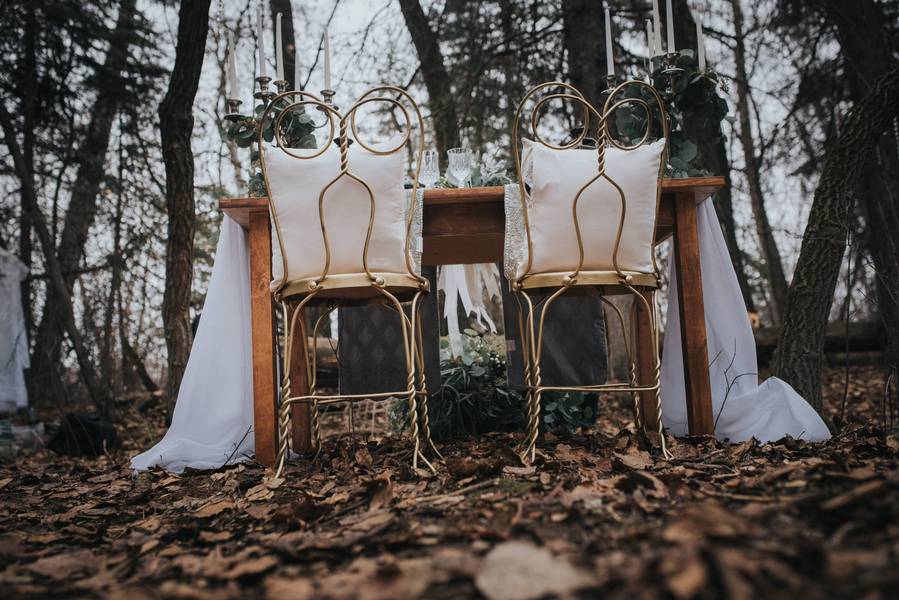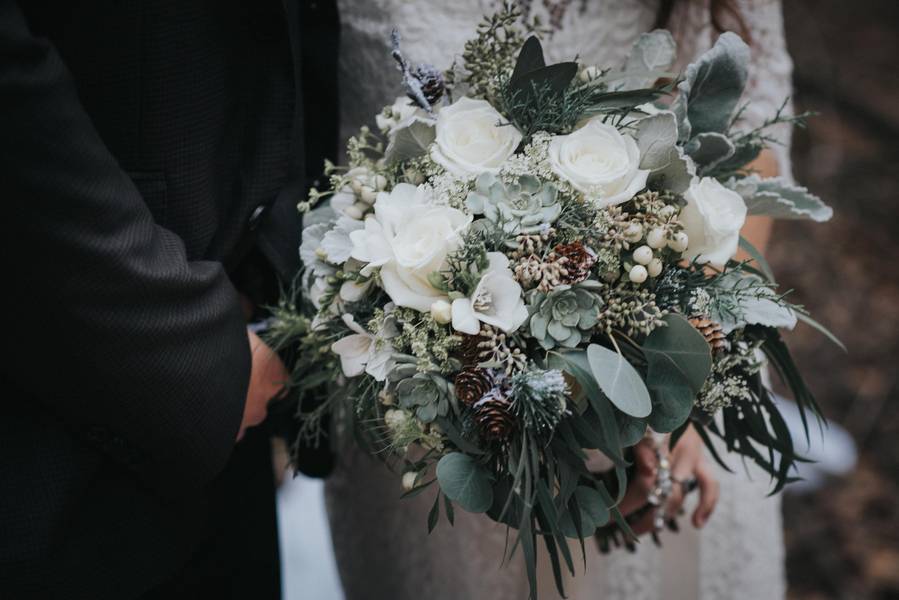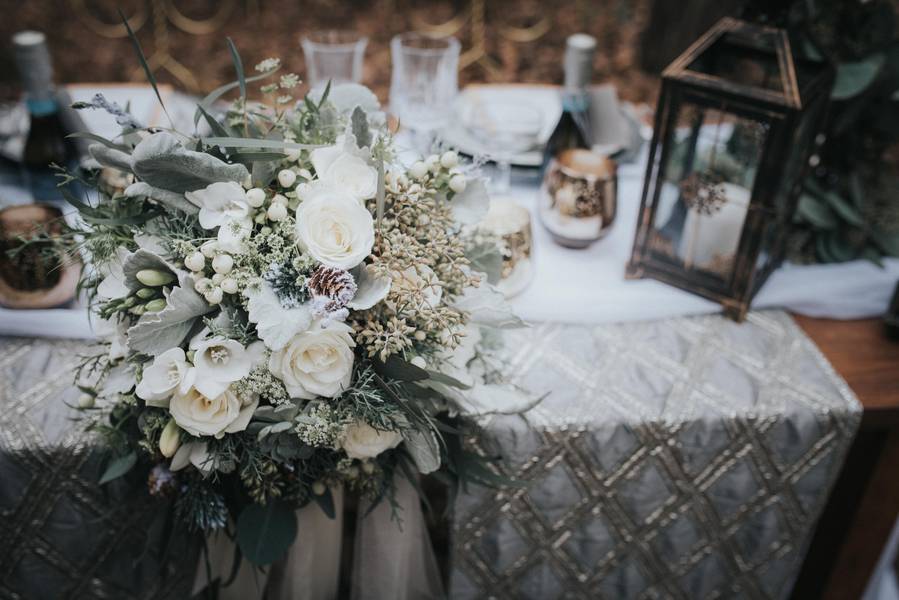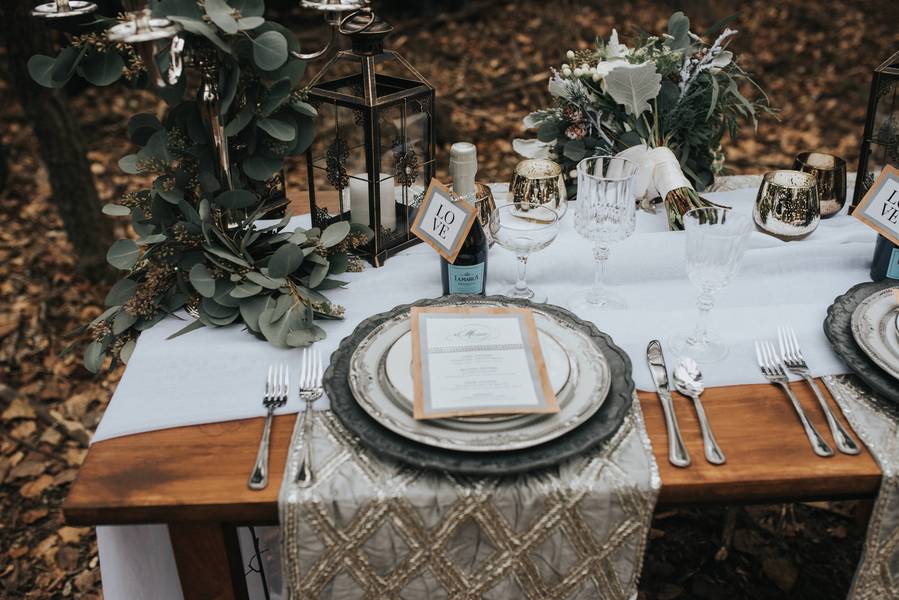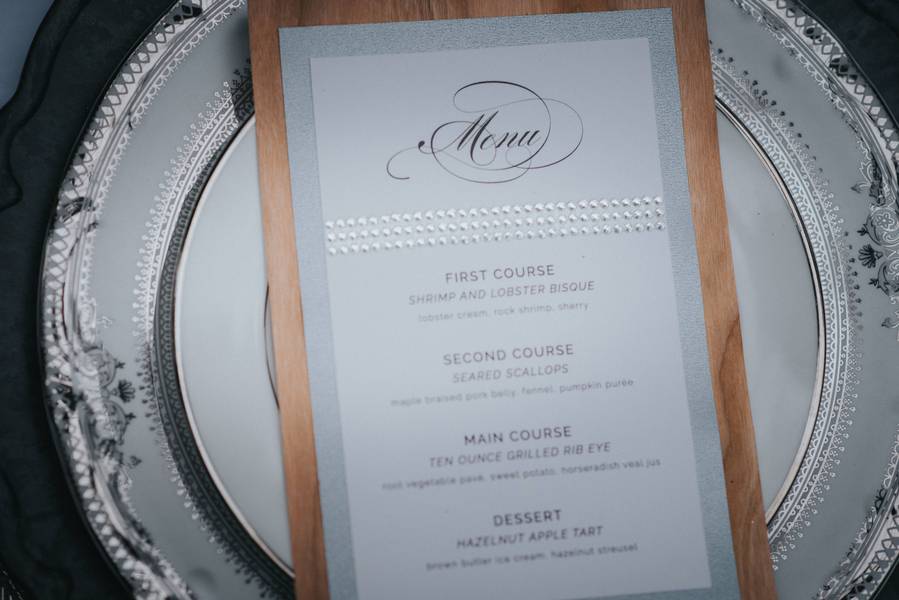 The Hanging Cake Table
A unique approach to the classic cake table, A hanging wedding cake from the trees by Sugar by Tracy.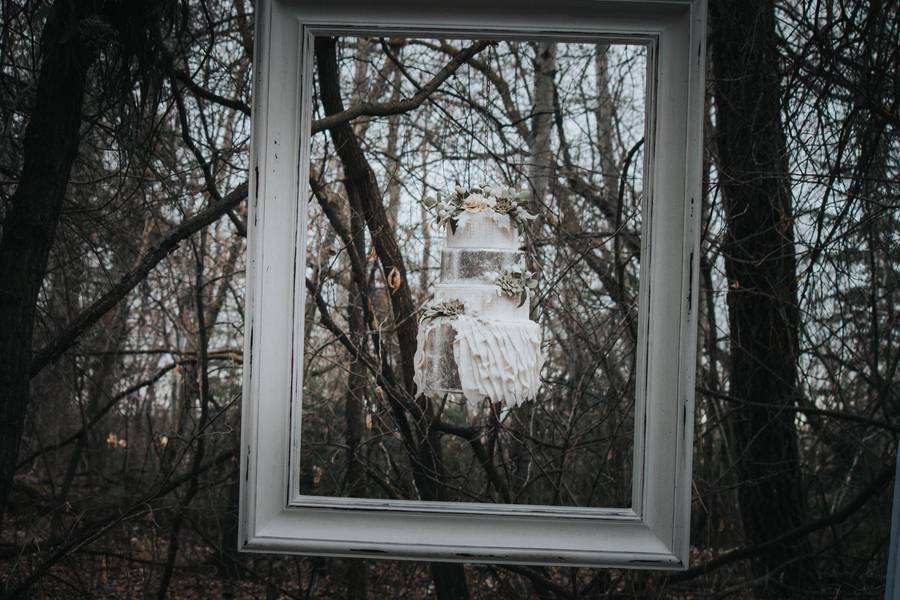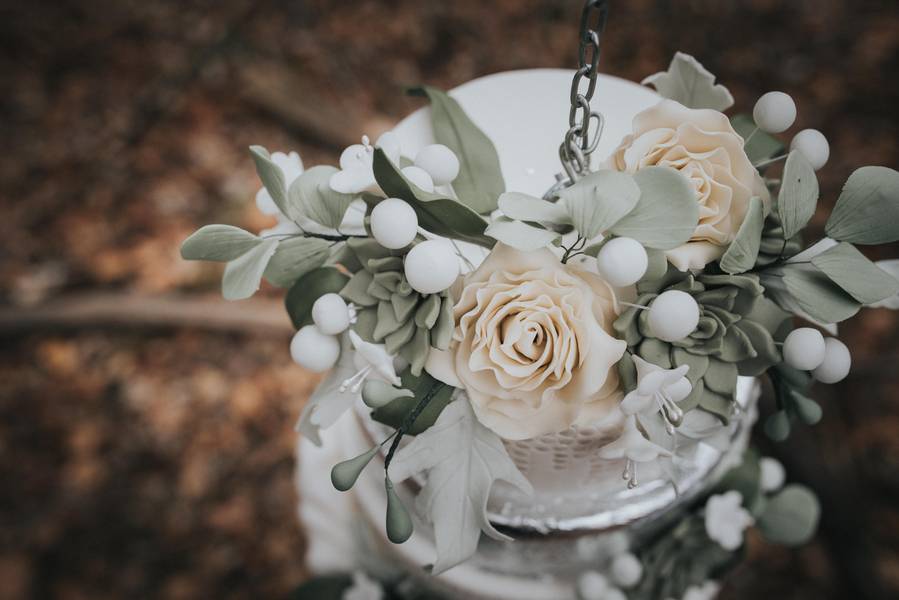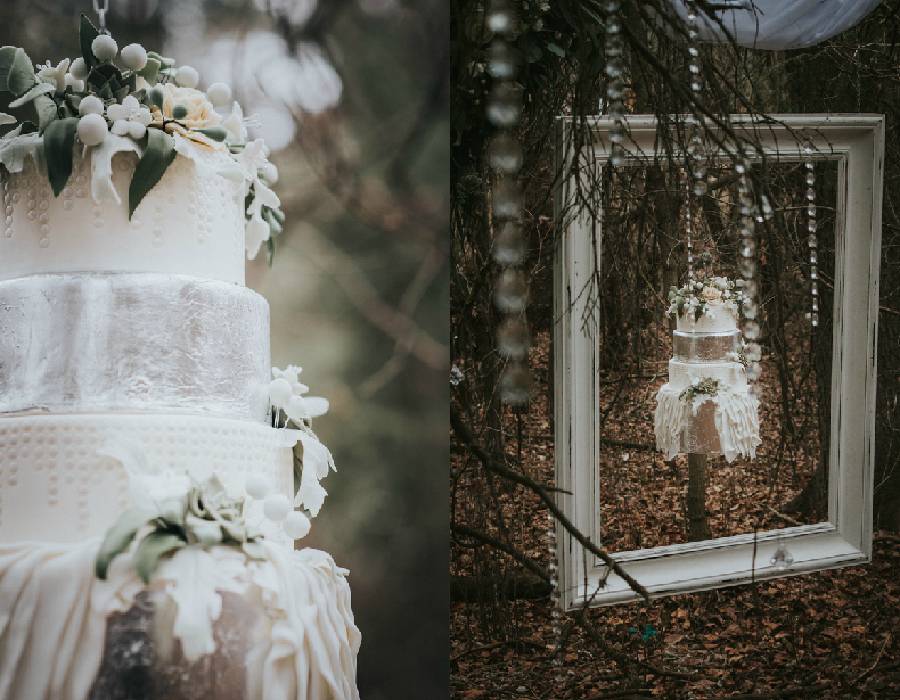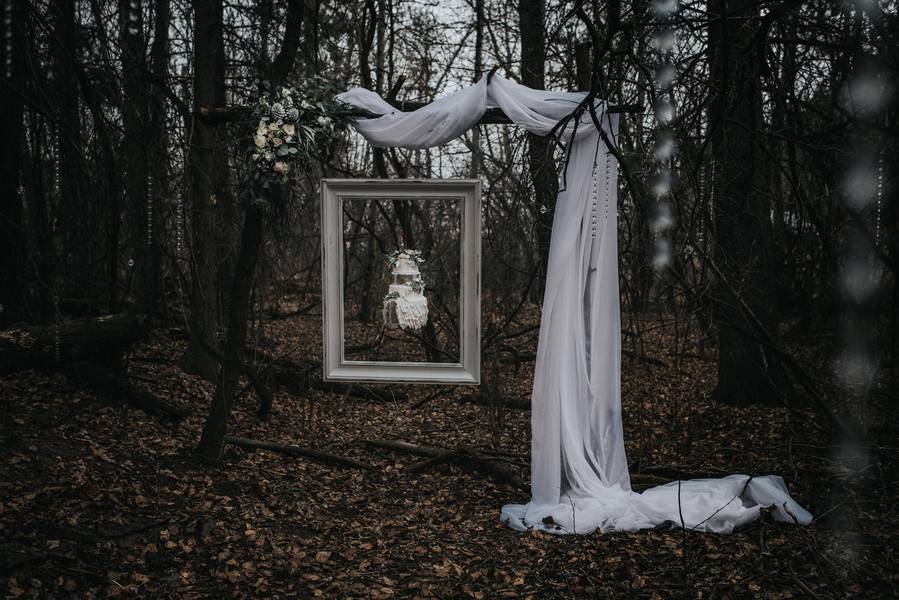 Crystal Chandelier
Hanging crystal chandeliers and crystal drops throughout the forest location created a frosty ambiance.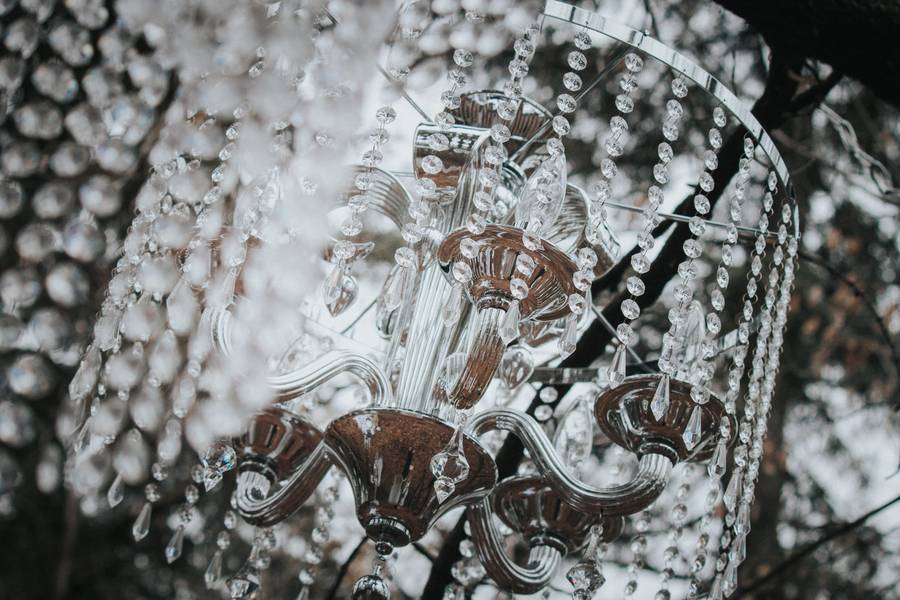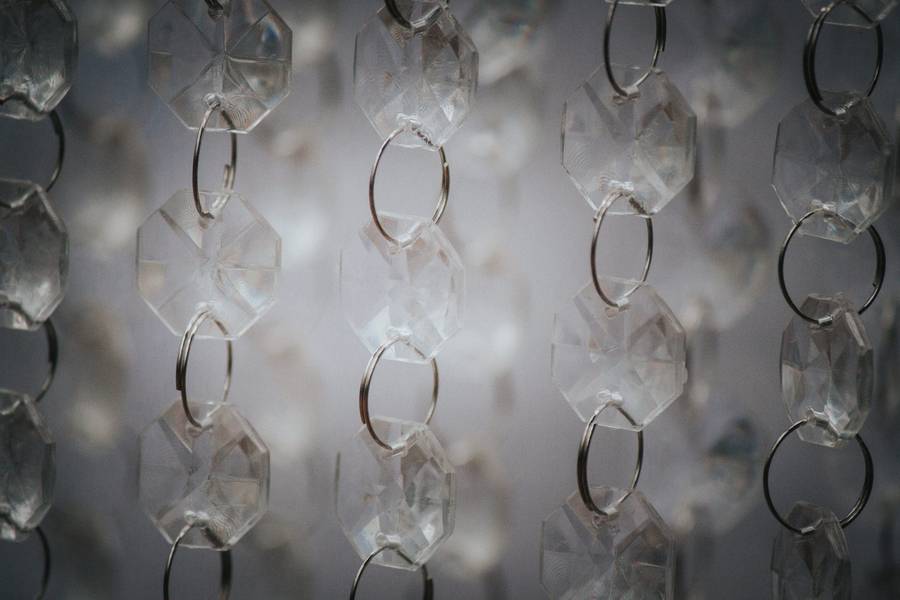 The Wedding Dress
A timeless Victorian lace wedding dress by Watters.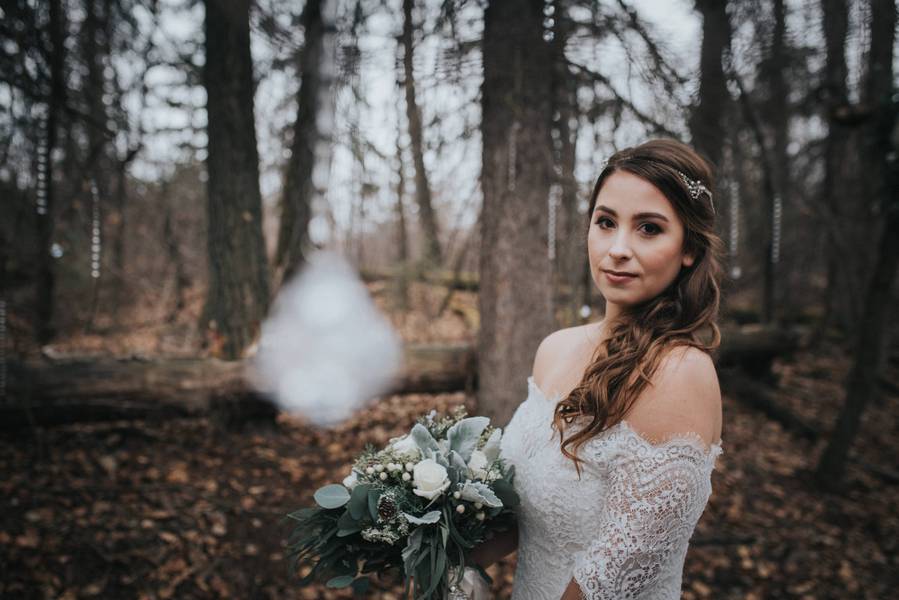 The Head Piece
A dramatic and gorgeous a head piece, featuring a combination of a hair vine, crystals and mixed metal chain
that has a really vintage Art Deco look.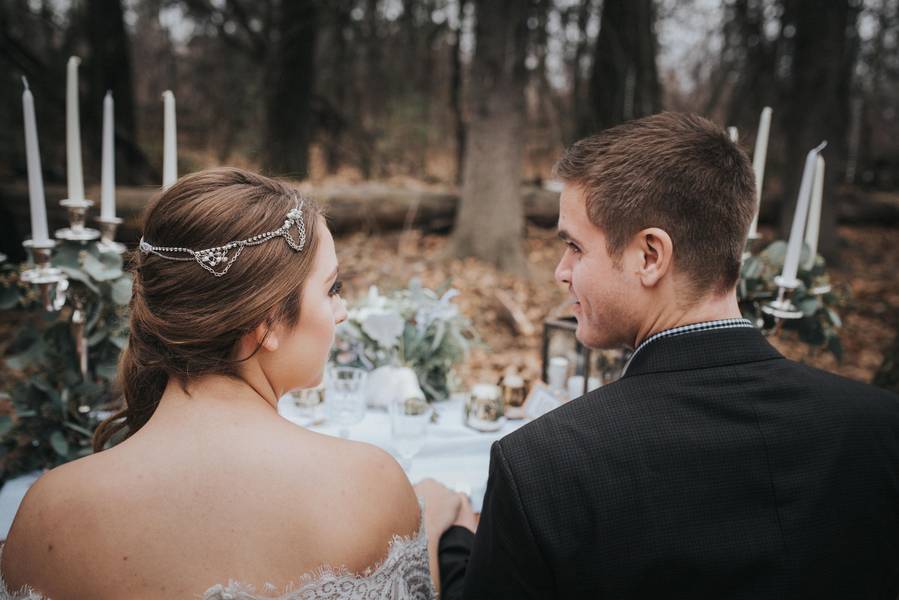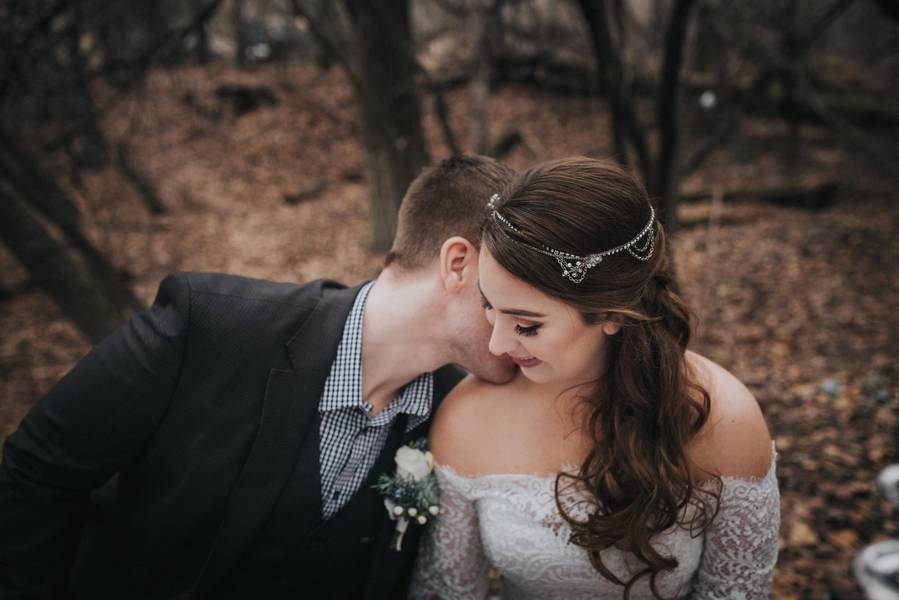 The Invites
White Lasercut custom wedding stationary from Lovesky Design Inc. that beautifully completes the Vintage Glam look of the shoot.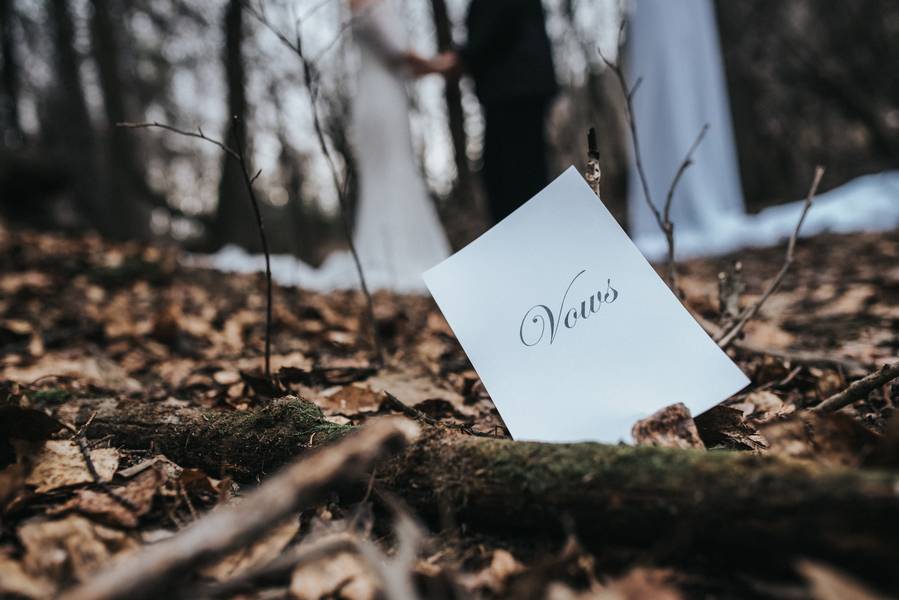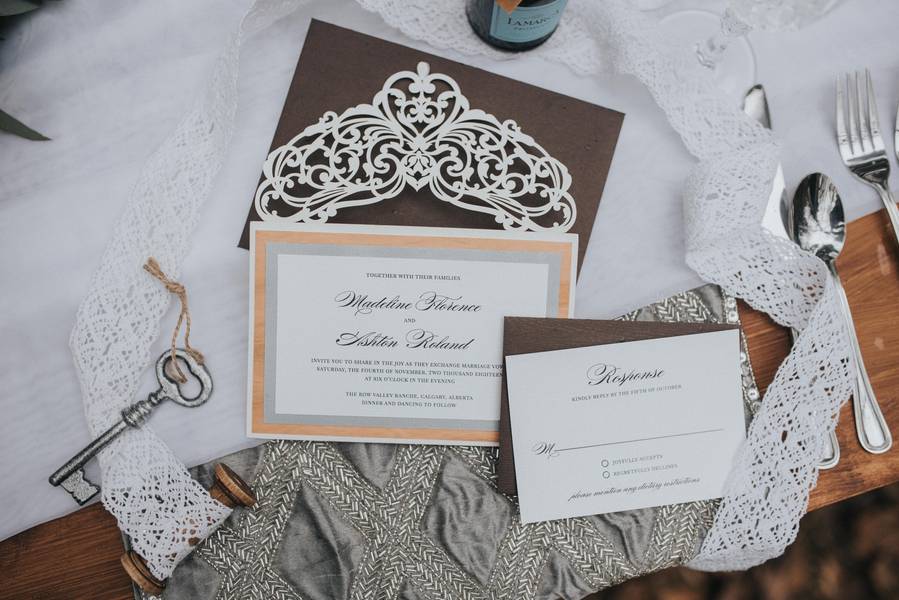 Take this Advice
Small intimate celebrations allow for more attention put into details. Think outside of the box with wedding locations, and bring the vows outdoors. Have your cake be a shining star and display it as the piece of art that it is.
– Candice Nadeau, Photographer
From the Photographer
I grew up in a home filled with cameras, and our family get-together's almost always included bringing out the slide projector sharing boxes of laughs and memories. This is where my journey started. Along the way I've been inspired by the films of John Hughes and Rob Reiner … The style, mood, and cinematography of films like Pretty In Pink, The Breakfast Club, and Stand By Me nurtured my love of the "abnormal normal" everyday images. This is what I love most about photography, telling these stories. I love capturing joyful, intimate, and sometimes heartbreaking moments. I live between Edmonton and Calgary, Alberta, and often photograph weddings throughout Central Alberta including Red Deer, Calgary, Edmonton, Camrose, Leduc, Airdrie, Canmore, Nordegg – well the point is I will travel and thouroughly enjoy exploring this beautiful country we live in. In addition to prairie and mountain weddings, I have really enjoyed travelling and capturing destination weddings. If you would like to see more of my work, feel free to check out my portfolio of work www.candykoated.com or contact me for a free consultation, I'd love to photograph your special day.
Vendors
Photographer:  Candy Koated Design Studio
Hair Stylist: Jasmin Hebert
Event Designer: Engaged by Darcie Event & Wedding Design
Invitation Designer: Lovesky Design Inc.
DIY or Handmade Goods Designer: LoveSpun Creations
Makeup Artist: Makeup by Sydney White
Apparel: Novia Mia Bridal
Floral Designer: Shared Seasons Floral Designs
Bakery: Sugar by Tracy