An early morning walk in the park is such a romantic thing to do with your significant other. JD and Leigh spent a lovely morning photoshoot at the Washington Park in Denver, CO. The soft sunlight made the couple practically glow. You can really feel their love for each other blossoming along with the flowers that bloom in spring. And the couple's casual yet elegant outfits added to the sweet aura and nature provided the perfect backdrop. I hope your love continues to blossom, JD and Leigh! Congratulations!
What did you want to portray in your engagement shoot?
Romance! We always try to showcase love with a particular photography type.
Why did you choose the location?
Washington Park is a landmark in Denver, CO and a hotspot for photography! The couple actually lives very near and wanted to have pictures that represented their loving weekend strolls through the park.
How did you tell the couple to feel at ease with all the posed shootings?
We typically have our clients go through a series of skits and situations to get their focus off the camera and on what happening. Typically this will give us the best chance to capture the couples true emotions and happiness!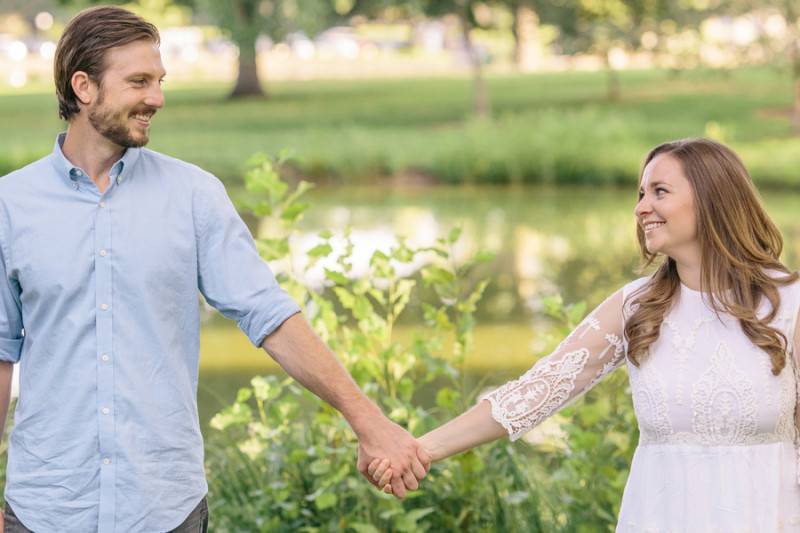 VENDORS
Photographer: Mathew Irving Photography
Other Location: Washington Park