I simply adore how this whole event made use of neutral, subtle colors, but still looked absolutely amazing. Lindsey and Brent had a traditional wedding ceremony and then a beautiful reception. It was a good idea that they chose venues for both parts that were breathtaking on their own so they didn't have to add much in terms of design. (You also won't have to spend much on decor!) Plus, to avoid clashing designs, the neutral colors in their motif made it all very elegant. Congratulations on such a lovely wedding, Lindsey and Brent!
Our Story:
We met on Match.com. He asked me out on a Sunday night. I really didn't want to go because I was getting ready for the work week and the Nashville Marathon in the upcoming week. Unwillingly I went, and there was an instant connection. We had a few beers and great conversation. We went out the following Thursday and Friday and then it was a done deal. We were in love and soon there after, engaged 8 months later!
We Are A Perfect Match:
We have a lot of the same interests. We both love to be active (running, biking, and any type of exercise). We are also both very social and like to have a good time. We were raised in similar families that have the same values. While we are very similar, we are also very different. He is very spontaneous and I'm and organizational freak. We tend to balance each other out perfectly!
The Proposal:
It was my last day of school (I'm a teacher) before winter break. We had plans to go to Teller's (our first date location) for dinner. We enjoyed dinner and then he decided to take me to Ault Park. As we were walking around he got down on one knee. I forget all of his sweet words, but I do remember I said yes!

The Planning Process:
We got engaged on December 21, 2011 and were married on June 7, 2013. It was a long engagement, but what I wanted being a teacher. I also didn't feel stressed at all during the planning process because we had so much time to find vendors and finalize plans.
The Best Advice We Received:
I got advice from friends and former brides. I asked them what they liked, disliked, or things they would have done differently. I mainly went with my gut and what I wanted. After all, it was our wedding!
Tips & Tricks for Future Brides:
It is true, it goes by way too fast. My only regret is that I didn't have a videographer. My impression was that I was going to feel like I was being followed by a film crew the entire night. In hindsight, that wouldn't have been the case. I wish I could relive the night again and hear the speeches again. We have the best pictures, but I would pay any amount of money for some video!
The Challenges We Faced:
I was criticized along the way for not having enough color. The church is exquisite and the Hall of Mirrors is the most elegant place I've ever seen. I didn't want to bring in any bright or bold colors. I just wanted to enhance the natural beauty of our surroundings. I continued to go with my gut because I knew how pretty it would be. We've had numerous compliments on how beautiful everything, and my vision turned out exactly as expected. I've seen many brides doing the same thing now too!
Wedding Décor Inspiration:
As mentioned above, I didn't want to bring in anything wild or extravagant. I wanted all neutral colors to enhance the beauty of the church and hall. I wanted full big flowers (white, pink and hints of green) and beige bridesmaids.
Our Do-It-Yourself (DIY) Projects:
No, the only DIY project we did was addressing the save the dates and invitations. I had the bridesmaids over for dinner and wine. We made an assembly line and got them done!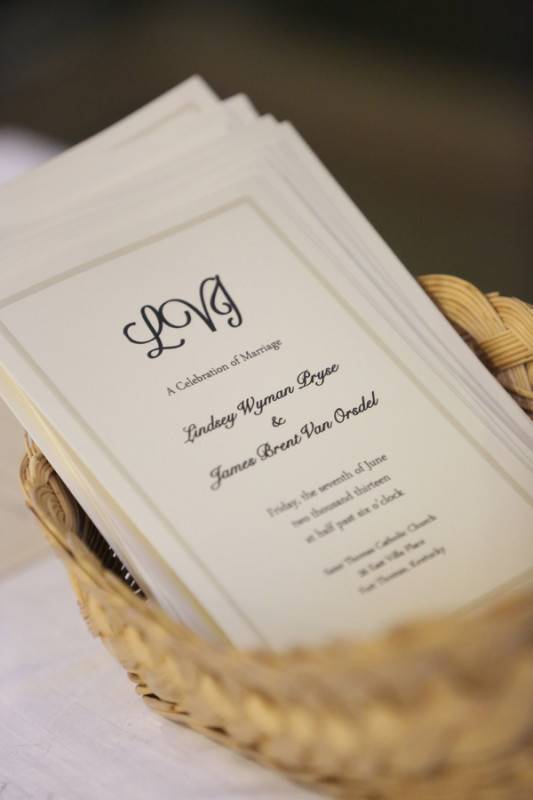 Money Matters:
Our wedding budget was $45,000. We got our stationary and invitations from the Land of Oz. They were still just as traditional and beautiful at a discounted price. We spent the most money wining and dining our guests.
The Guest List:
We invited 250 and had 200 at the wedding. My sister got married two years before me, so my parents list was updated and current for the most part. His parents invited close friends and family. We invited close friends and co-workers. My rule was if we haven't talked in a year, then you're probably not invited to the wedding!
The Songs:
Prelude Angels Watching- The O'Nell Brothers; Let There Be Peace on Earth- Jackson/Miller; Quaker Hymme (Lord of the Dance); The Wedding Song (There is Love)
Seating of the Grandmother & Parents Canon in D
Bridesmaids' Processional Jesu, Joy of Man's Desiring
Bridal Processional Trumpet Voluntary
Presentation of the Gifts I Have Loved You With an Everlasting Love
Communion On Eagles Wings Devotion to Mary Ave Maria
Recessional Ode to Joy

The Honeymoon:
Sandal's Whitehouse in Jamaica It was more than we ever imagined. We plan to spend anniversaries there in the future!
The Next Step:
We have enjoyed married life, but we're looking forward to starting a family. We are over the moon to announce that our little boy will arrive in July!
Planning Advice for Couples:
Relax, don't stress over every minor detail. You will still be married by the end of the day! Go with your gut and it will be everything you've ever wanted!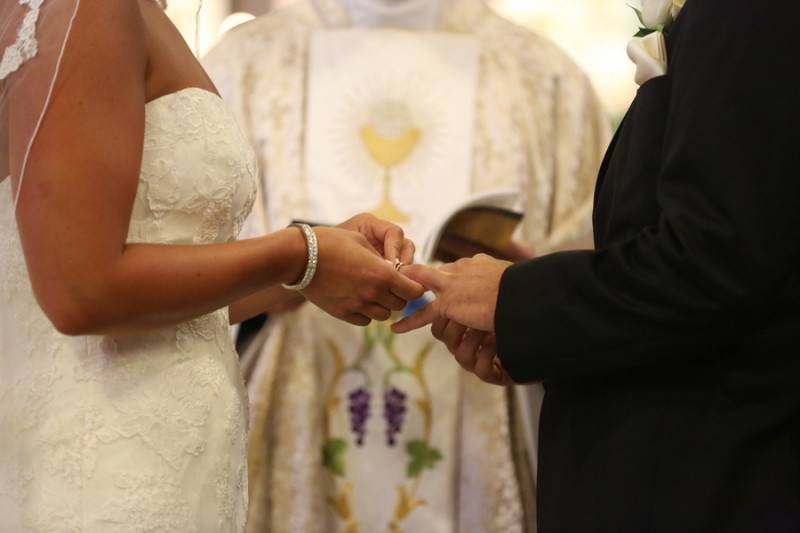 Favorite Part of the Day:
"You are now husband & wife!"
Highlights from the Ceremony and the Reception:
It is hard to pick a highlight, the entire night was so memorable. I think walking down the isle with my dad and seeing Brent's face at the end was the best. At the reception it was good to see everyone having fun/dancing and celebrating us!
A Memorable Moment:
Walking down the aisle with my father as he was crying.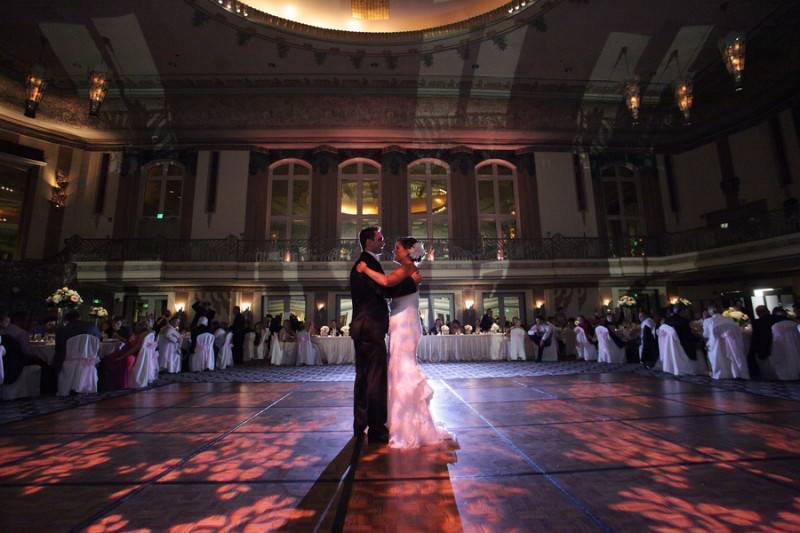 VENDORS:
Photographer: BLUE MARTINI PHOTOGRAPHY
Reception Venue: Hilton Netherland Plaza