If you're planning a Tiffany blue wedding, then you're going to want to see this. These stunning cakes have been created for other brides who have done the Tiffany blue theme, and it's a great way for you to see what sort of designs can be created for your own wedding.
Frosty Three Tier
This frosty, three-tier cake is absolutely lovely. It's a rounded version of a square-tier cake, and features the white embellishments, just like a Tiffany & Co box. It also has a sweet flower on top and of course, what would a Tiffany cake be without a little bling? This one is absolutely charming.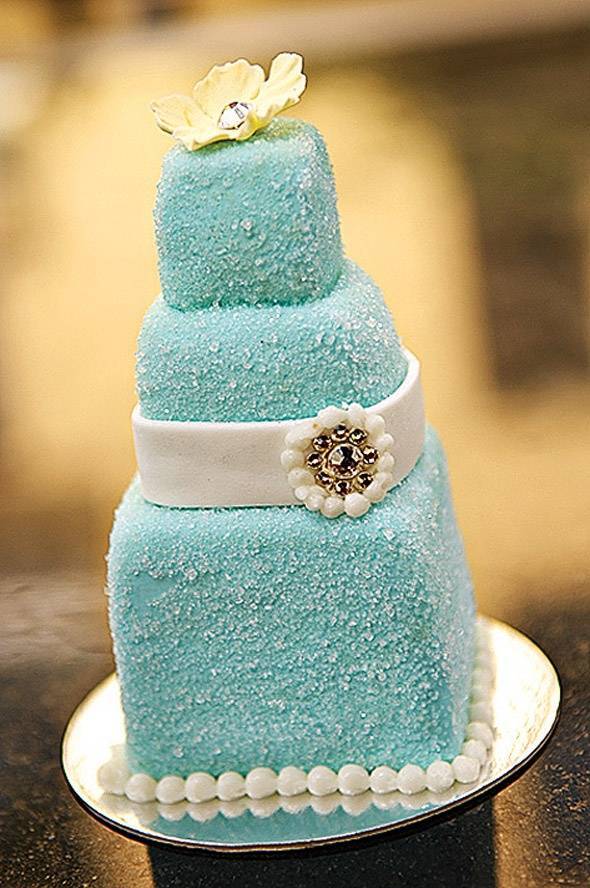 Two Tier Distressed
This two-tier, round cake has a distressed appearance. This is done with just a little gold luster, and the cake is embellished with colorful sugar flowers. The large poppy on top is beautiful and just the right finish.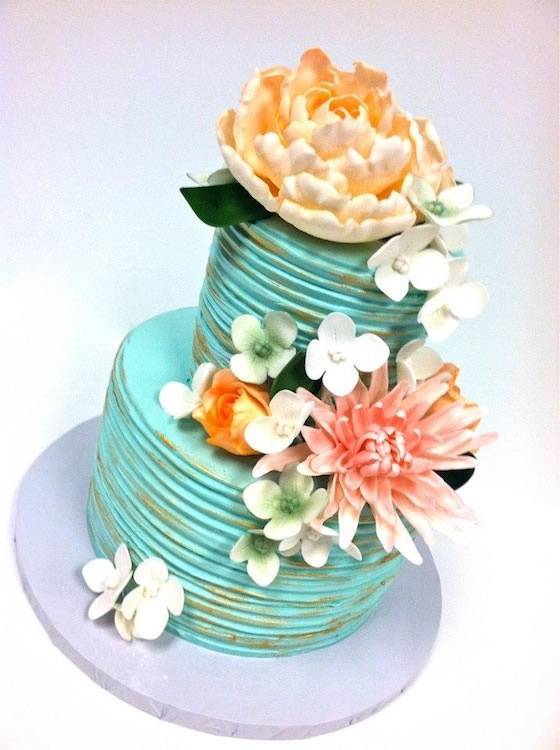 Bows Galore
Four tiers of white beauty are embellished by Tiffany blue ribbons. Each tier features a gorgeous bow embellishment. This is simply stunning and the cake also has a floral embellishment up top.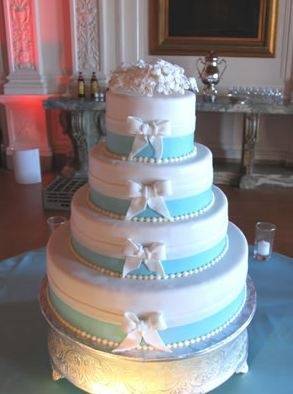 Old School Piping
This four-tier cake is stunning and features old school piping on two of the tiers. The other two are embellished with edible pearls.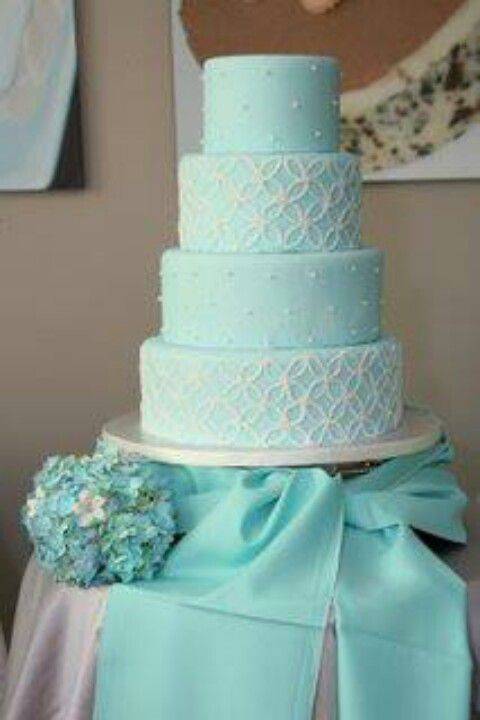 A Work of Art
This cake is an absolute work of art. The top features the signature Tiffany & Co jewelry box while the third tier is embellished with flowers and "jewelry." The bottom two tiers feature adorable ruffles and the cake overall is beautiful and charming.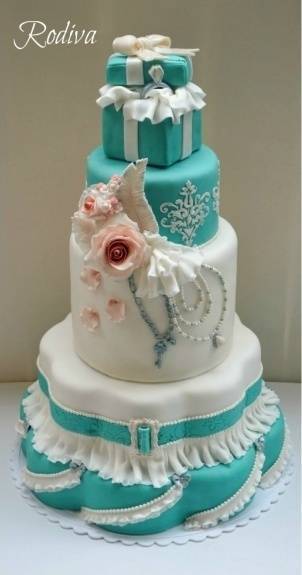 These are just a few ideas of the cakes you can have created for you if you're planning a Tiffany theme.