How would you like a $2,500 Verragio engagement ring ABSOLUTELY FREE? Well, here's your chance, with White Flash's Pin it to Win It Verragio Diamond engagement ring giveaway. The rules are simple:
Follow White Flash on Pinterest and Twitter.
Create an album titled "Holiday Wedding"
Go to WhiteFlash.com and pin at least 3 ring images to your Holiday Wedding album. Tag them with #Verragio and #WhiteFlash
Finally, email the URL to your Holiday Wedding album to [email protected]
That's it – you could win the beautiful $2,500 engagement ring. To learn more, visit the giveaway page.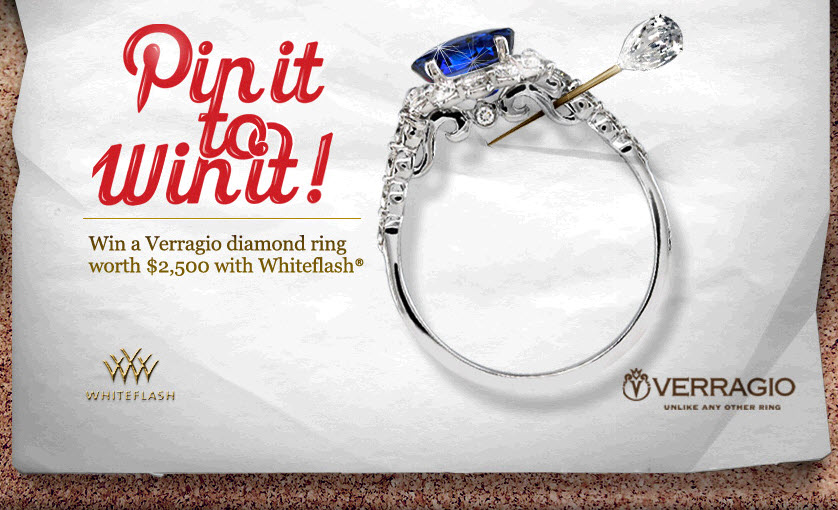 Tips for Pin It to Win It
Have fun looking through the jewelry available on the website. They have a ton of beautiful ring, including Barry Verragio rings of all styles and types. If you don't win the fantastic engagement ring, this is a wonderful place to purchase the most incredible rings and have confidence in knowing your future wife will adore it! When in doubt, always go with designer engagement rings, and Verragio is one of the top names in engagement rings today.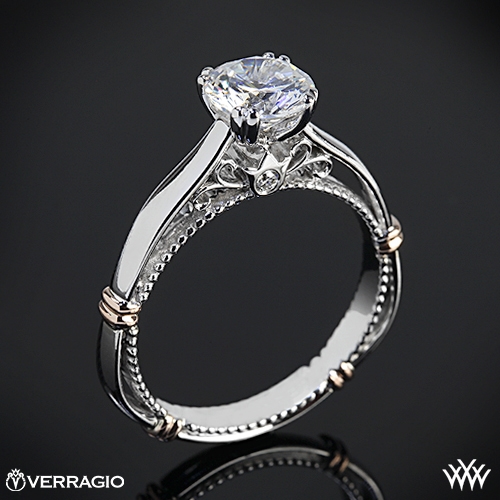 Want to Purchase a Unique Engagement Ring?
Maybe you would love to win the Verragio ring but you've had your heart set on something truly unique. One of the designers White Flash carries is Leon Mege; a master jewelry designer from Russia. He works often with mixed metals and colored gemstones that give all of his designs a unique and fabulously beautiful look. A Leon Mege designer ring will take her breath away.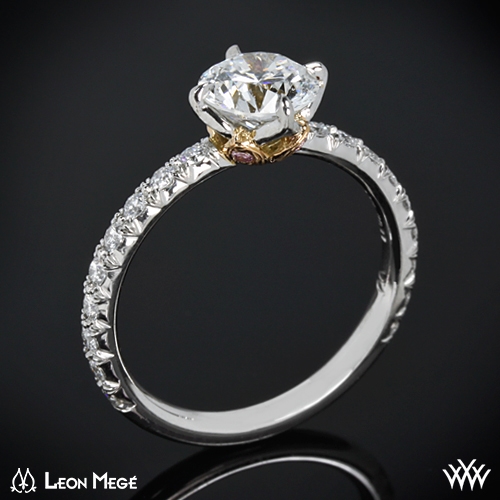 A great alternative is to look through the collections of the various designers available on White Flash. For instance, the Verragio Venetian engagement rings are gorgeous with a vintage feel, which may be something your future wife loves. If you want a specific ring to look at, check out the Verragio Pave Twist Diamond Engagement Ring; the rose gold option is truly remarkable. Each collection features a little something different, so be sure to browse around until you find something that speaks to you.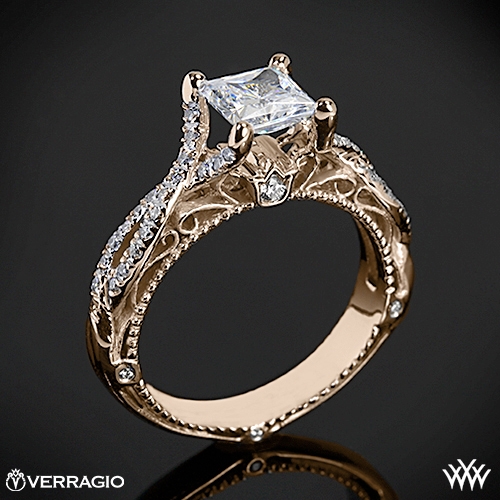 When it comes time to choose an engagement ring for the woman you love (or for yourself, if your man has been wise enough to tell you to choose the one you'd like the most), there are three things to remember:
– Choose a high-quality designer ring so you know it will last a lifetime.
– Purchase from a reputable, trusted dealer.
– Take the time to find a ring that speaks straight to your heart.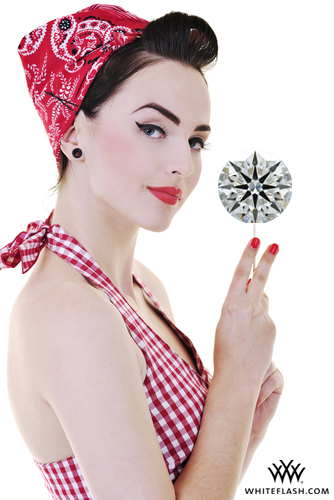 This is the perfect formula for the perfect ring. Don't forget to enter the Pin it to Win it Contest and try your luck at winning the gorgeous Verragio diamond engagement ring.
White Flash
1-877-612-6770
2150 Town Square Place
Suite 330
Sugar Land, TX 77479