The masculinity of navy balanced well with the femininity of purple and blush pink in Emily and Andy's opulent wedding. Every element was even more highlighted because of the up-lighting set up, especially on the pillars of the wedding and reception venues. There are so much more in their wedding, and you are cordially invited to see the photos of how sophisticated the whole event turned out! The thing is, Emily and Andy were lucky to have such an accommodating team of wedding organizer and vendors, their preferences were materialized. Kudos to the team, and congratulations Emily and Andy!
Our Story
Andy and I met in Fayetteville, Arkansas in 2013. I was in college and he was working and just living life in Fayetteville. Our first date was to a place called, Devil's Den. We went hiking and to dinner and it was a great date! To tell you the truth, I don't even really like hiking all that much. After that date we continued seeing each other at drive-in movies, festivals, sorority functions, football games, and many others!
I knew from all those experiences that I wanted that fun for a long long time. After graduation I moved to Florida to pursue my career. Andy and I continued to date and then when he came down in March he purposed!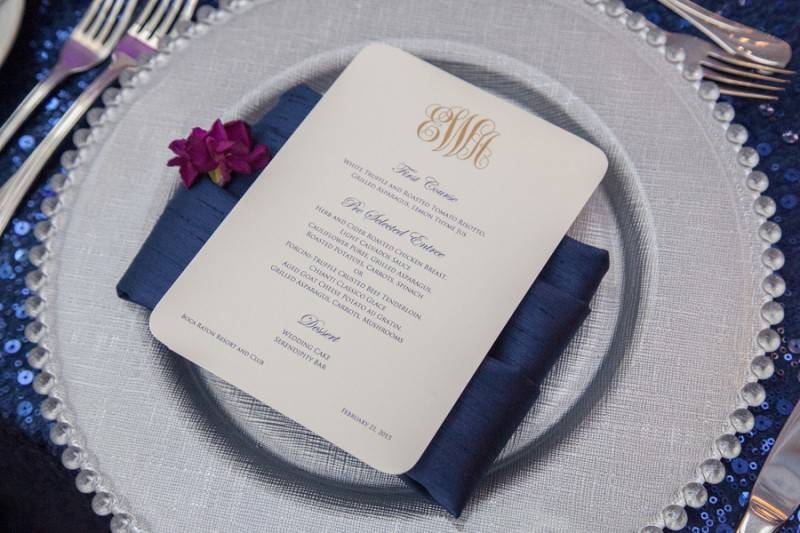 We Are A Perfect Match
Andy and I are very much the same person. We are both very into our families, pets, Razorback football, and think along the same lines. We enjoy just living the simple day to day and not really worrying about what is going to happen next. I also know we're the perfect match because we can agree on the perfect series for a Netflix binge.
The Proposal
I just moved down to Boca Raton from Arkansas after graduation in January and was working. I had not seen Andy since I moved down. It was St. Patty's weekend of 2014 and he was coming down to check out Boca Raton for the first time and to visit me! The plan was to go to a family friend's cocktail party on the beach and Andy would take a cab from the airport and meet us there. Sounds like a pretty normal Florida Friday night, right? So, my sister comes to pick me up for this "cocktail party." We get to the beach and we are walking and I am looking around for appetizers, drinks, people and I don't see any of that.
However, what I do see is Andy coming out of the lifeguard tower. This is a complete surprise, he wasn't suppose to be here yet! He comes and grabs me and takes me to a rose petal heart in the sand with candles. Hes asks me to marry him on the beach right there. So, I got tricked. There was no cocktail party, just an engagement. Not so bad.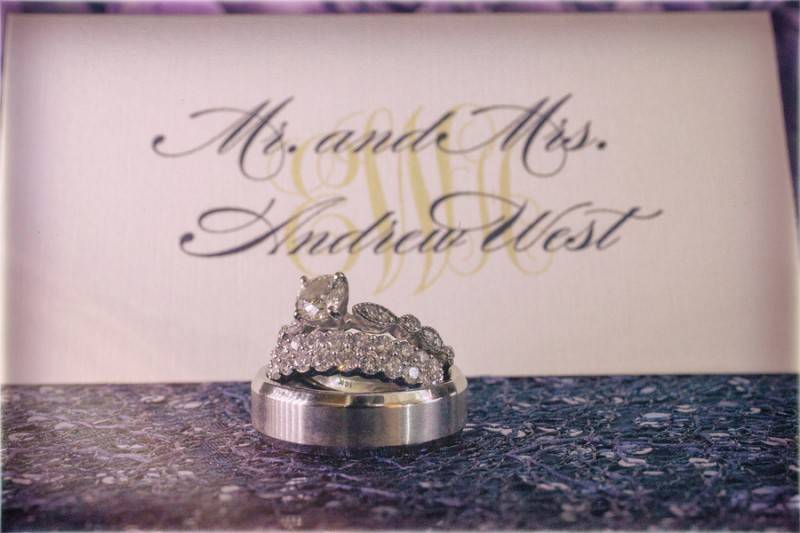 The Planning Process
Our planning process was 11 months. I think it was plenty of time! There is only so much you can you at certain points. If you plan everything out too far in advance too many factors could change and all that hard work has gone to waste! I think being in the same city as my wedding made the 11 months a perfect amount of time.
The Best Advice We Received
The best advice I received when I was planning my wedding was to stay on top of it and to stay calm. But, as we all know life goes so fast and a wedding is the biggest day of your life so those are two of the hardest things to do!
Tips & Tricks For Future Brides
Zazzle.com is the best website to order anything on! I ordered my rehearsal invitations, welcome bags, bridesmaids fun gifts, cocktail napkins, and a few other fun things on there. They have great prices and the quality is good. Also, always have a First-Aid kit for the day off! My mom was the best and had one packed and even had one with safety pins, sewing equipment, and anything else you could think of.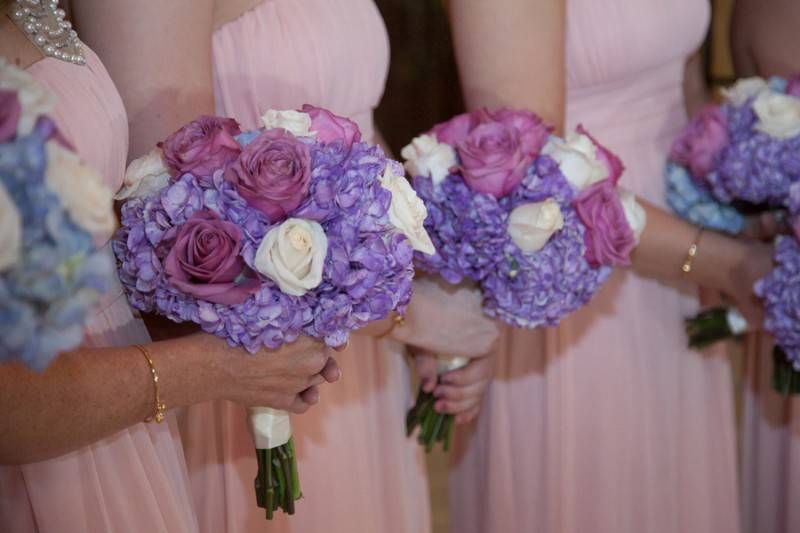 The Challenges We Faced
Andy and I both have full time jobs that are very demanding. It was difficult to plan a wedding and go to various appointments while working a full schedule. I learned this is where "Bridezilla" was invented. It becomes very stressful. But, if you tell your vendors about your situation and how you need weekend or late evening appointments most of the time they will work with you. Joni also was great for us for this reason. She handled a lot of calls and emails that saved me time with vendors.
Wedding Decor Inspiration
When I was trying to pick wedding decor I started to get very overwhelmed. Everything in the magazines you see is always beautiful and put together so well. However, I knew I always wanted color. I have a bright personality and didn't want anything bland or mono-toned. We actually did not have a theme for this wedding. Things just happened to start to fall into place while we were planning.
Navy was the first color we chose and I knew that was going to be too dark for me. So then I added in the lavenders and the blush pinks. With all those colors picked out I knew I had to have the sequined table clothes, candles, and up lighting to make it all stand out. It's all about compromise, and testing out colors next to each other. You just never know until you try!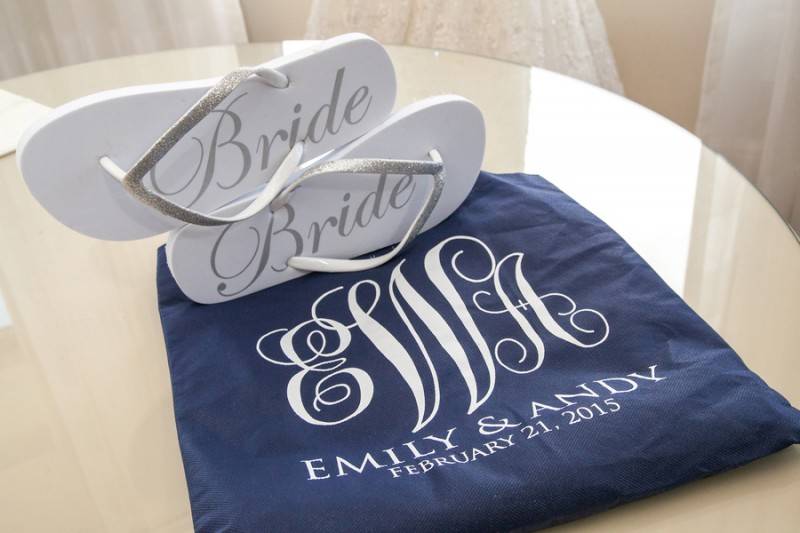 Money Matters
I think when planning a wedding, you have to save money wherever you can. Getting Joni as our wedding planner was our best money saver I would say. She knew what vendors did the best work but also wouldn't kill our budget. A wedding is a big expense. Many different expenses just add up. I can't really pinpoint what our biggest expense was. However, it was hard to find a reasonable rehearsal dinner price.
The Guest List
Our total guest count Andy and I invited to the wedding was 120 guests. After all the response cards were turned in, we had 90 guests come to the wedding. It was a perfect size!
We were actually lucky enough that we didn't have to narrow down our list too much. All of our guests were from out of town. Andy and I are the only ones who live in Florida. All of our family and friends live in other states. So we had a good idea who was going to be able to make it and who wasn't. We also sent out Save The Dates in July to everyone we could possibly think of. This is where people either expressed interested in coming, or told us they for sure wouldn't be able to make it down to Florida.
The Songs
Bridal Processional- Jesu, Joy of Man's Desiring
Brides Entrance- Cannon In D
Recessional- Ode to Joy
The Honeymoon
Andy and I chose to go to Punta Cana in the Dominican Republic. This is the best place to go for any couple looking for a romantic, cost effective, great weather, all inclusive honeymoon spot. We stayed at the Breathless Resort and Spa. It was adults only, and all inclusive. Needless to say, we are already planning our trip back!
The Next Step
We are most excited about growing our home we have together! I guess we are excited about having Christmas dinner at our house this year!
Planning Advice For Couples
My advice for couples still in the planning process is that there is a light at the end of the tunnel. It is all worth it even when you think about giving up. When you take your first steps down the isle, or look in each other eyes in your first dance you will know what I mean. All the stress, decisions, pity arguments, everything is worth it!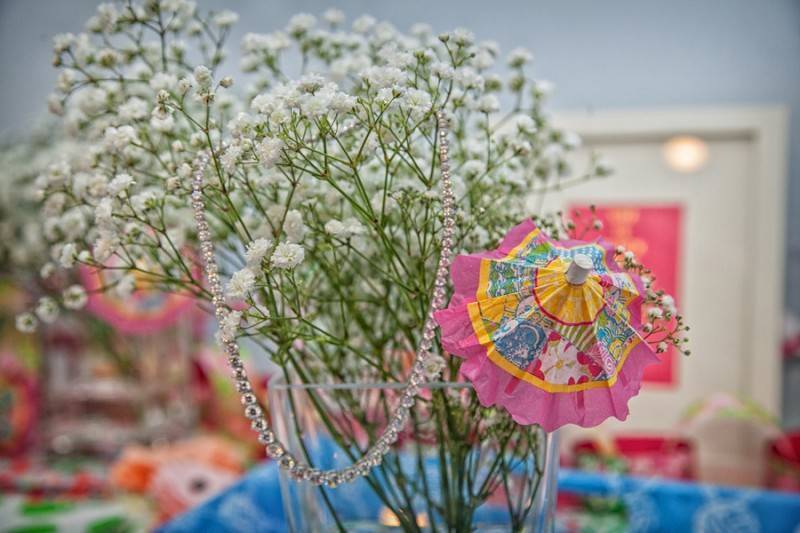 The Album Story
The overall story for this album is just a simple story of two simple people. We don't have anything special but love. However we had a beautiful wedding that both of us couldn't ever dreamed of
Highlights from the Ceremony and the Reception
The ceremony highlights were lighting the memorial candle for my father who couldn't be with us on my wedding day. The other highlight was the unity candle. I feel like those two were very significant for Andy and I's relationship and wedding day. The highlight of our reception was our band, and photo booth! We had a great band who kept the crowd going. They were so alive and had so many different instruments that they could play whatever you wanted them to.
Favorite Part of the Day
My favorite part of the day was the whole day. Everything from getting ready with my best friends, to sharing a mother daughter moment with my mother, to seeing Andy's face when I walked down the isle. The whole day was perfect and I loved the whole thing.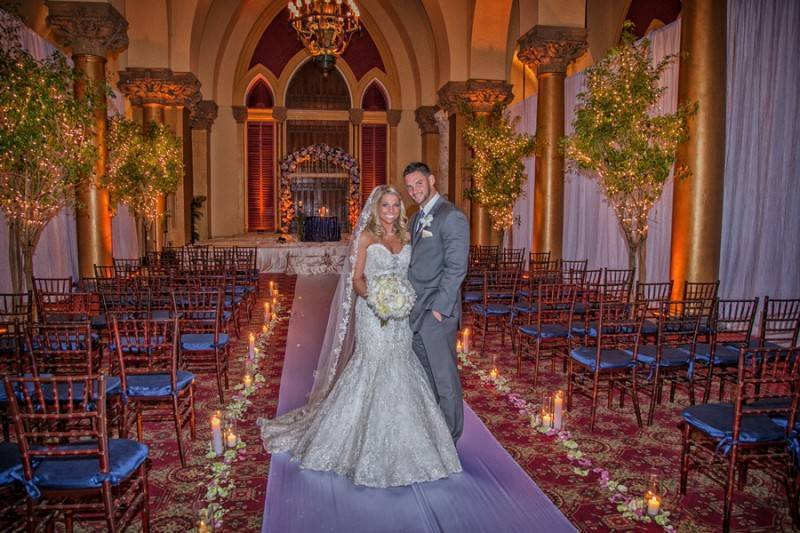 VENDORS
Photographer:  Jeff Kolodny Photography, Inc
Dress Store: Angelus Bridal
Event Designer: Boca by Design
Reception Venue: Boca Raton Resort and Club
Hair Stylist: Boca Raton Resort Salon
Band: Euphoria Band
Cinema and Video: Jeff Kolodny Photography Inc.
Bridesmaid Dresses: Saks Fifth Avenue
Invitation Designer: Salutations of Boca Raton
Tuxedo and Mens Attire: Vera Wang
Event Planner: Your Special Day by Joni