Carol ♥ Nick
This incredibly designed wedding was held at RCM in downtown Toronto, with a variety of great photo locations including the University of Toronto, the ROM, and Bloor Street. Carol is originally from North Carolina. She met Nick, a Toronto native, at the University. They made it through long distances and borders, and seven years after they met, they got married. Congratulations to the most wonderful couple we've seen! May your wedding day mark the start of growing and endless love and care for each other.
Extra special wedding details
The floral feat: I wanted something classic, soft and elegant so lots of pink and candle light. And we wanted the room to still be stunning at night with all the candles and pink uplighting. We also wanted to bring the outside in, in a unique way with the trees which was very effective since the room, with its floor to ceiling windows, was already surrounded by trees. It fit both my style and the venue!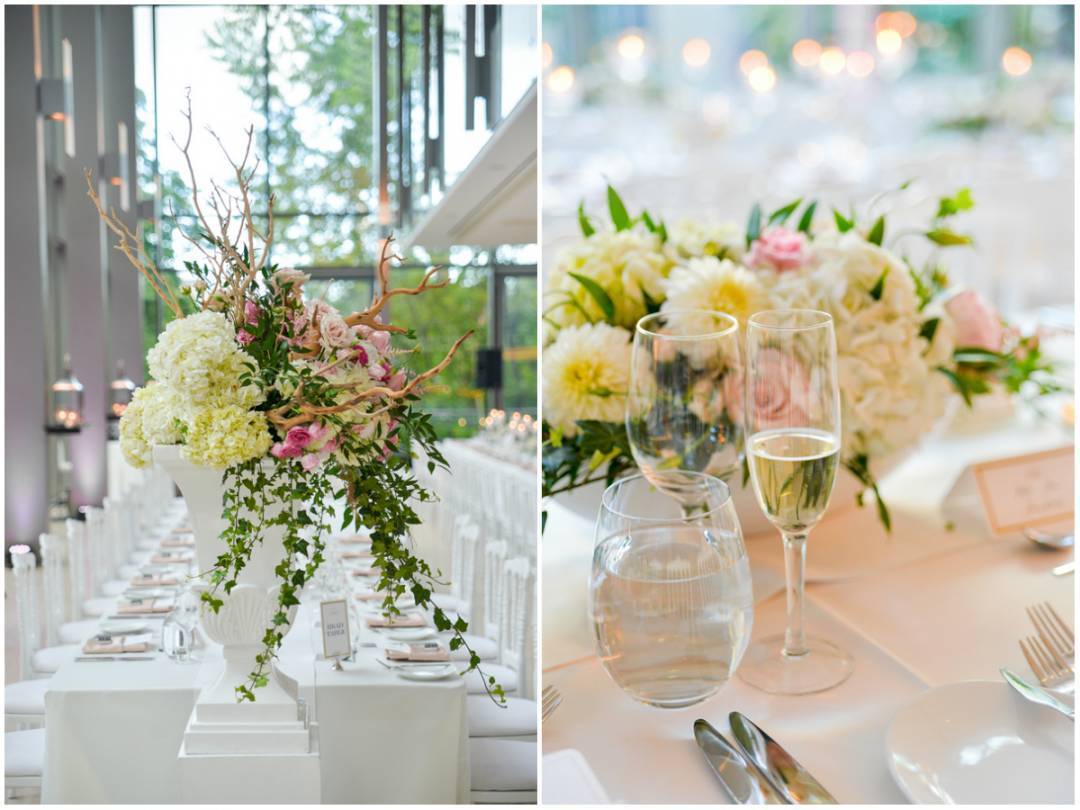 Wardrobe mix-and-match:
Bride – classic, romantic and simple. Not too heavy to accentuate body curves.
Groom – a slight darker shade of blue with a subtle check pattern pulling the blue from the groomsmen's jackets. Nick mixed classic with modern, going for a slim-tailored 3 piece suit and colourful bowtie.
Bridesmaids – soft, romantic and feminine. The colour and cut was extremely flattering on everyone and works with all skin types.
Groomsmen – The Rat Pack meets Rock 'n Roll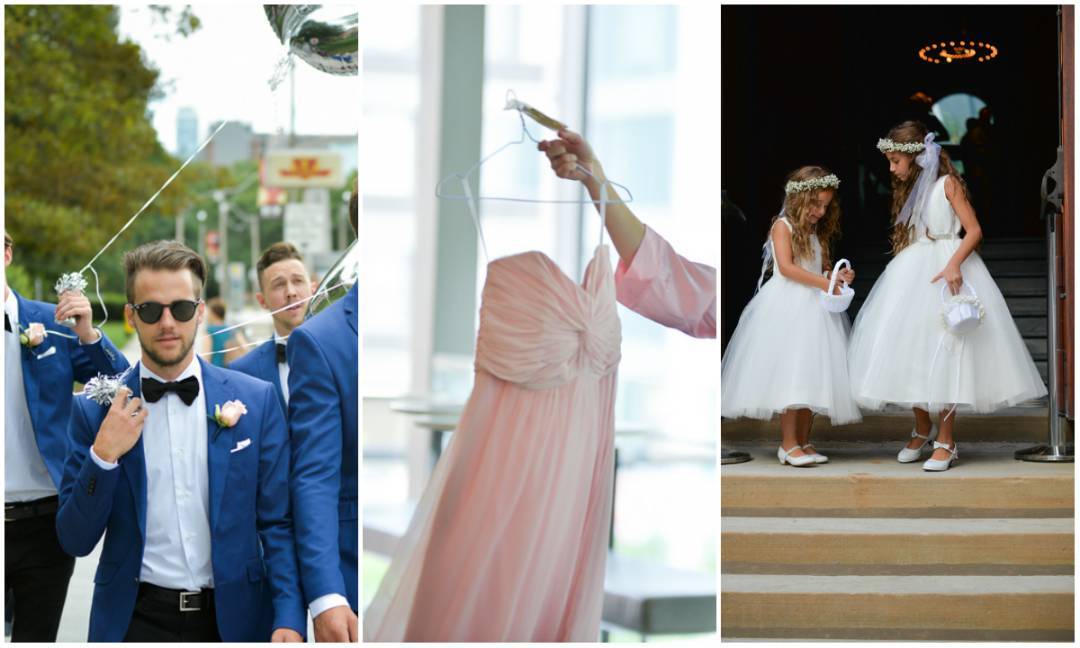 Creative prints: Carol's brother, Matt, a top-notch graphic designer, designed our wedding invitations and RSVPs. The unique prints looked stunning!
Tear-jerker alert: Nick's parents surprised Carol and Nick with a performance of James Taylor's "Carolina on my Mind". North Carolina being Carol's home state and the place where Carol and Nick met, it brought tears to everyone's eyes. Nick's brother Jacob, the Best Man, also wrote and sang a song for his speech – a humorous story of the Bride and Groom's life together. We will never forget it.
Tips From The Couple
♡ Have fun and don't take yourself too seriously! Really focus on the happenings and details of the ceremony because it will fly by.

♡ Make the wedding about you and your style. You don't have to go the traditional route just because "that's the way it should be".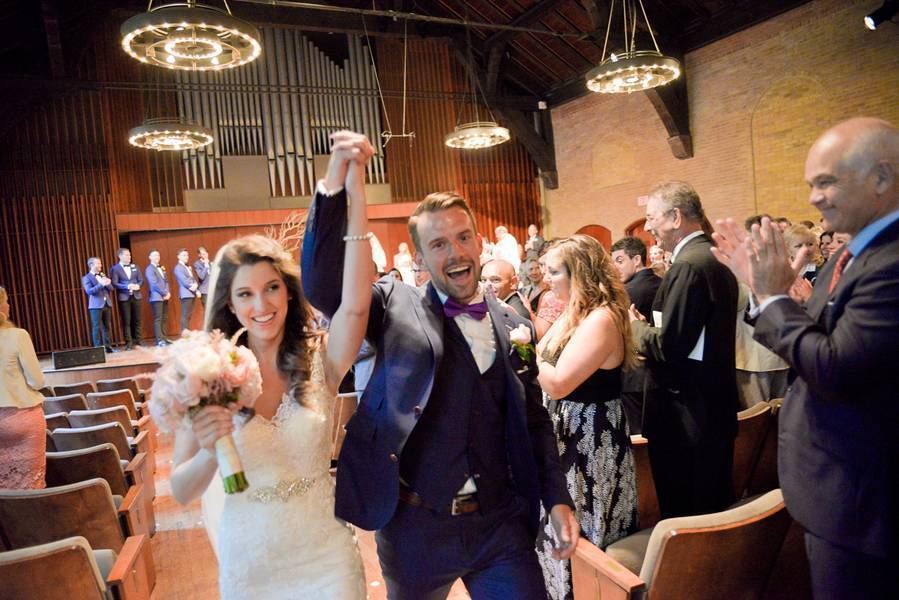 VENDORS:
Wedding Planner: Karina Lemke
Venue: Royal Conservatory of Music
Hair: Tony Pham
Flowers: Cool Green and Shady
Linens: Around the Table
Band: St. Royals
Caterer: 10tation
Donuts: Jelly Modern
Wedding Dress: Maggie Sottero
Groom's Suit: Lichtenstein Bespoke
Makeup: Gregory Graveline
Photographer:   Alixandra Gould Photography
Reception Venue:Royal Conservatory of Music