Over the past few years, wedding trends have established that glitter is okay, as long as it's tastefully done. In fact, it has become one of the most popular additions to wedding décor of all kinds. What about sequins, though? Do they have a place in today's weddings or are they best left in the 80's? Let's take a look at some tips on using sequins for your wedding:
Stick to One Color
When using sequins, whether it's for the table runner or the invitations, it's best to stick to all one color. A beautiful addition of sparkle to your wedding can quickly turn tacky with too many colors competing for attention. These gorgeous invitations work because the sequins are the same color as the accent color used everywhere else on the invitation. It creates a very elegant, polished look.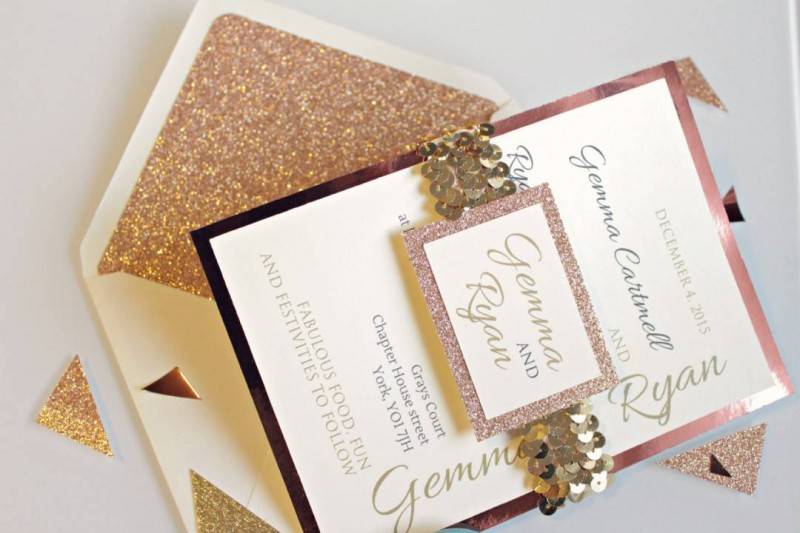 Layer the Look
When using sequins, it's best to make sure the element featuring the sequins is surrounded by plenty of other textures, colors and looks. For instance, this beautiful wedding backdrop has just the right amount of bling, with silver sequins surrounded by fabric strips in several other colors – all without sequins. This ensures that the look is elegant rather than overdone, and when taking in a scene, the eye is always more pleased with variety.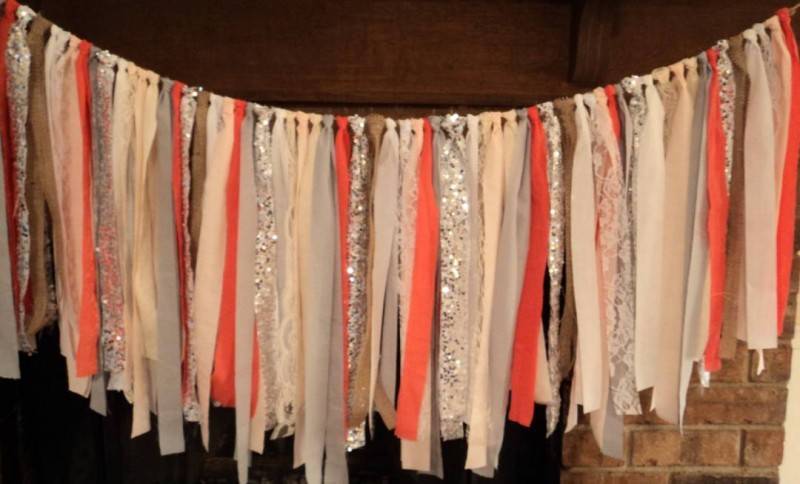 Here's another fantastic example of layering to prevent the sequins from becoming tacky or overdone. Here, we have a beautiful gold sequined table runner serving as the base, and above that, a black and white chevron runner with dishes that tie all of the colors and looks together.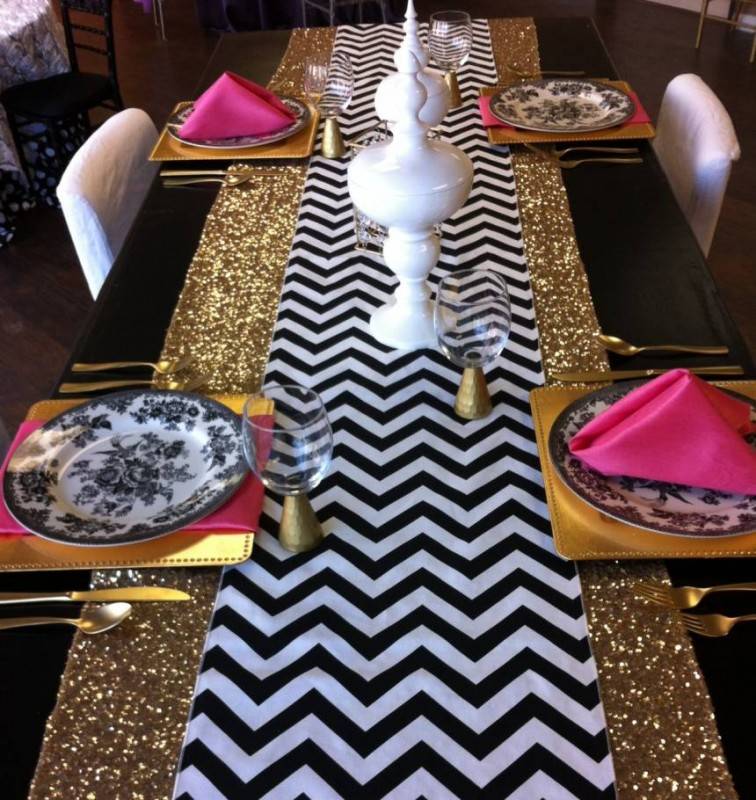 Let Them Blend In
A truly elegant look can be accomplished by using sequins that blend into the item they're adorning. For instance, with this gorgeous wedding dress, we see clear sequins that have a "not there" look with dramatic results. It just gives an overall look of sparkle, with the sequins blending seamlessly as part of the dress rather than sticking out as separate.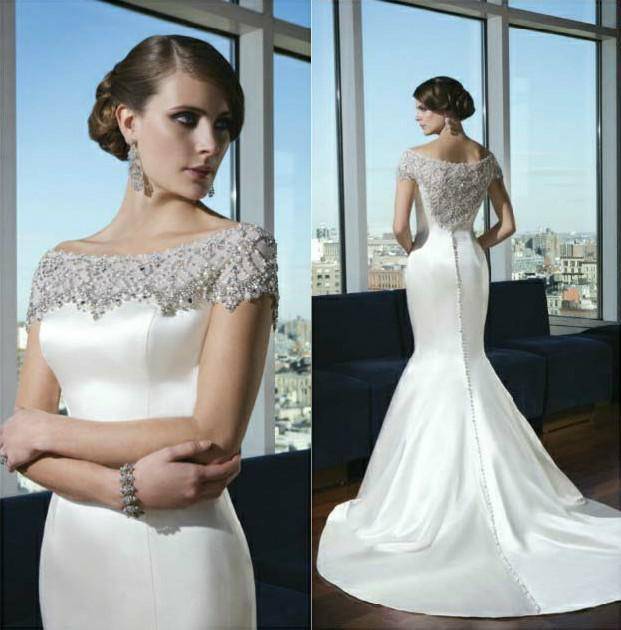 Comparing that with the sequins on the next wedding dress, it's easy to see how those of a different color can sometimes take away from the look of a dress and prevent the eye from traveling easily over the ensemble.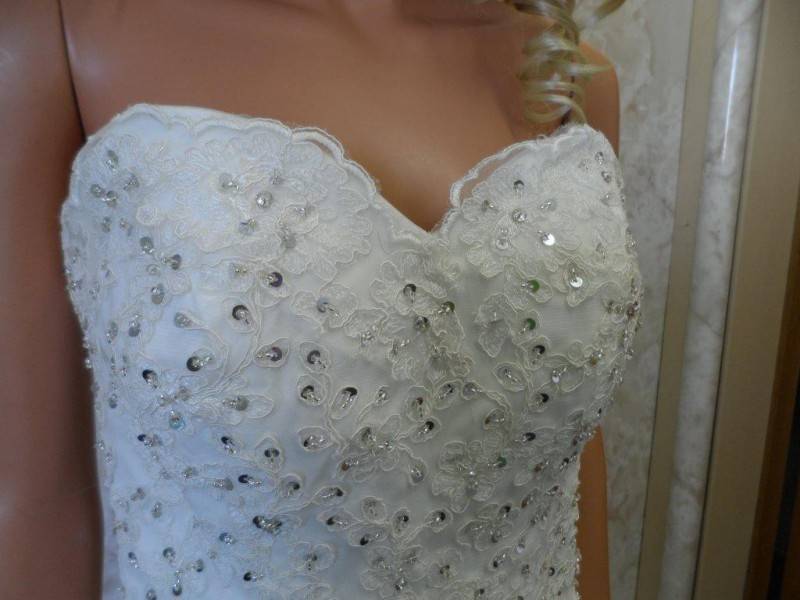 The second example lacks a harmony that is present with the first dress.
To recap, if you want to use sequins and have an elegant and beautiful overall look, keep the number of sequin colors to a bare minimum, stick with the same color, create a variety of texture and allow the sequins to blend! What do you think about sequins for a wedding? Are they perfect or too tacky? Let us know in the comments below.