Let hearts flutter this month of February as we celebrate the warmth of love and romance! No doubt, everything has come full circle and this clearly shows that love is sweeter even in winter! This styled shoot is everything beautiful. From sky to sea, this gondola wedding of Batya and Andrew shows how much they love nature and the outdoors. I personally love the 360-degree view of the mountain, skyline, and jaw-dropping splendor of nature that made their wedding come to life. Come and take a look at these photos taken by Karizma Photography for even more inspo!
We're All About the Details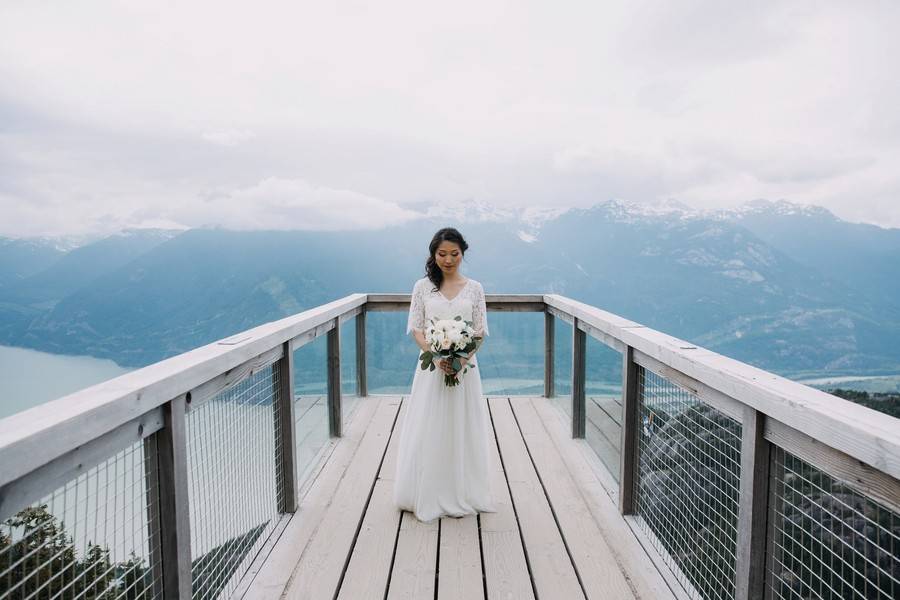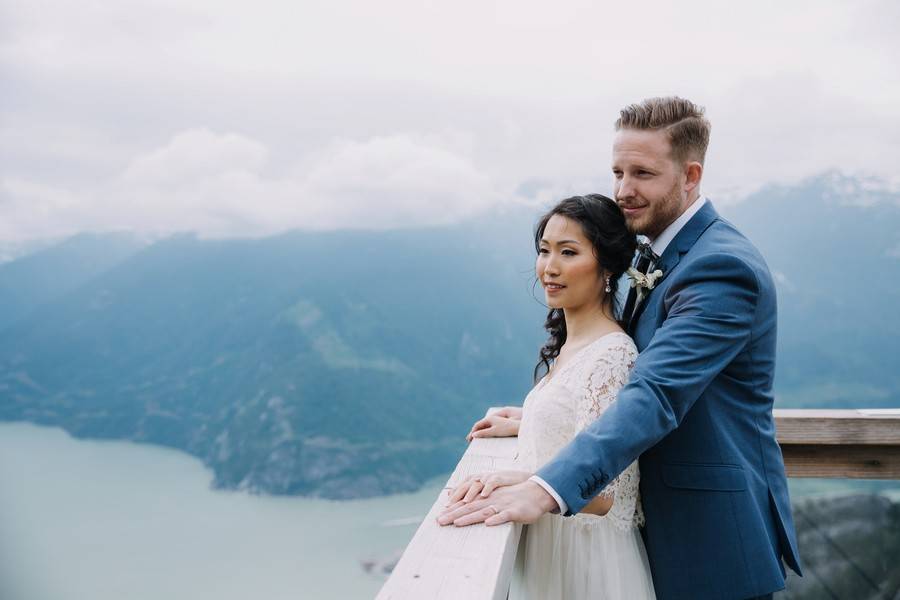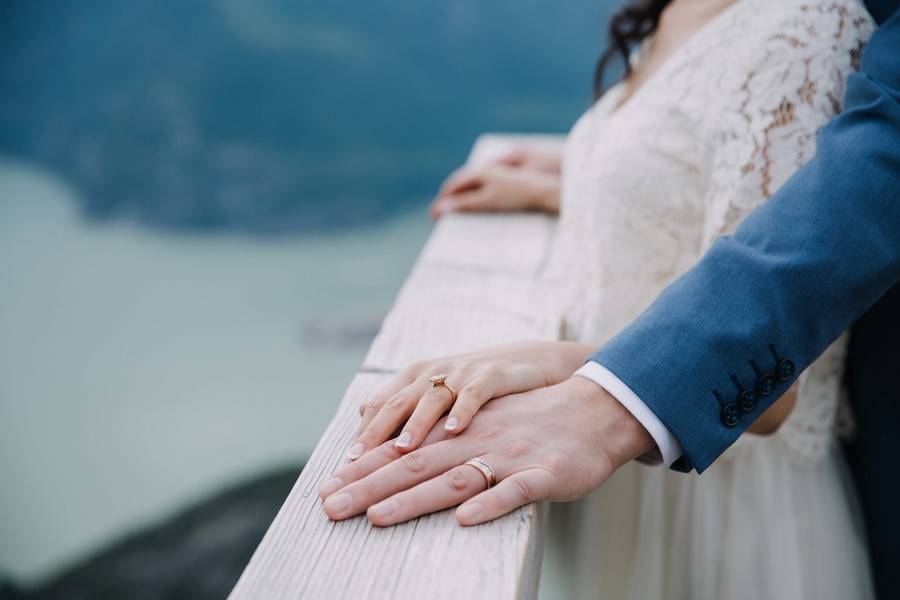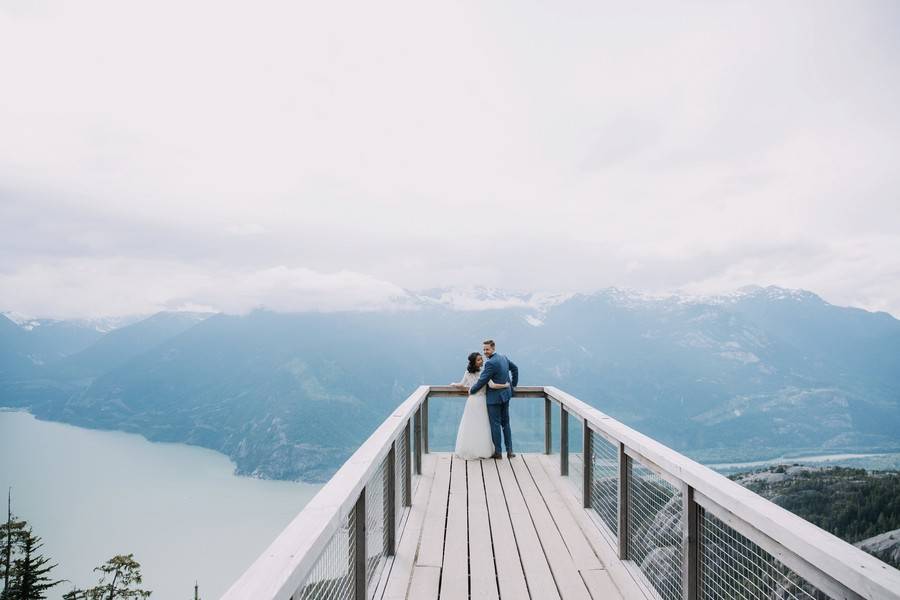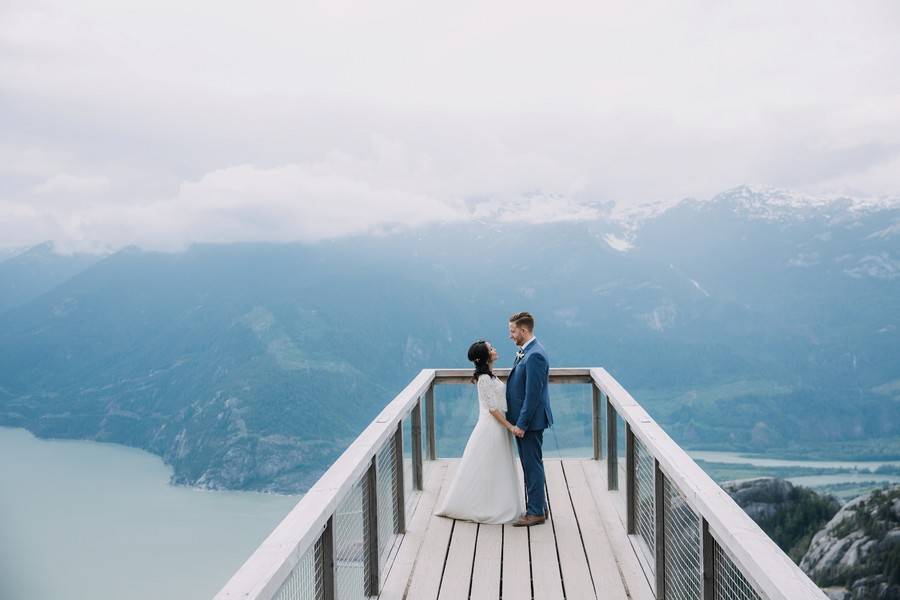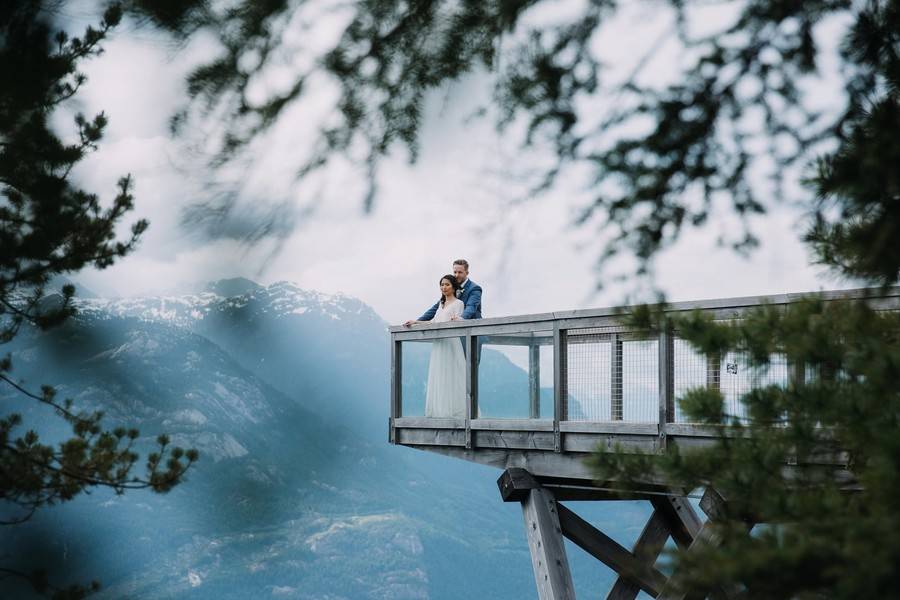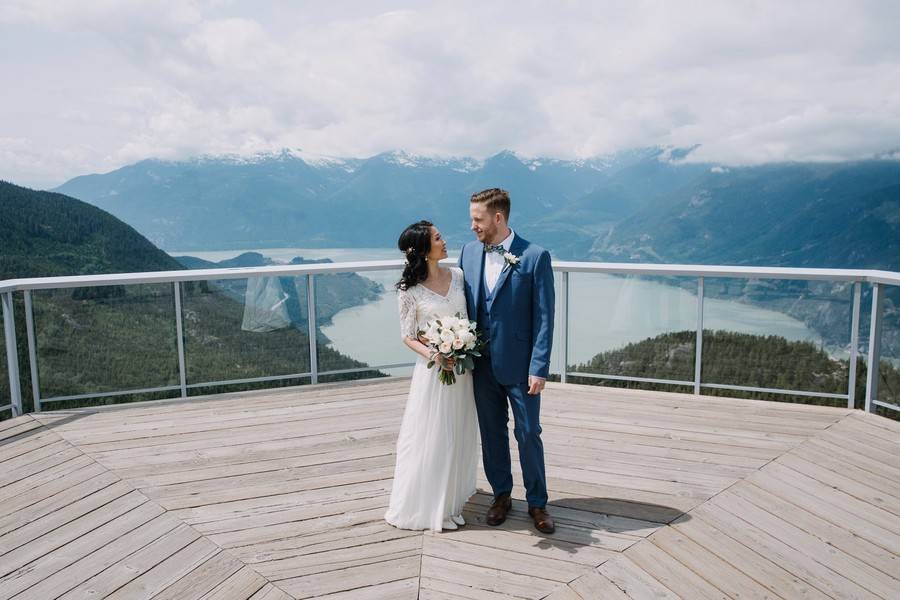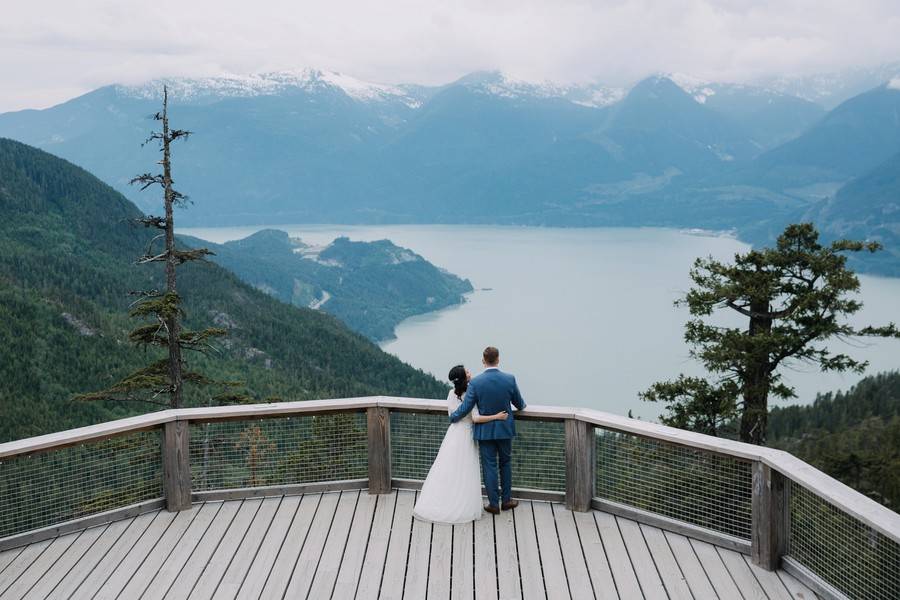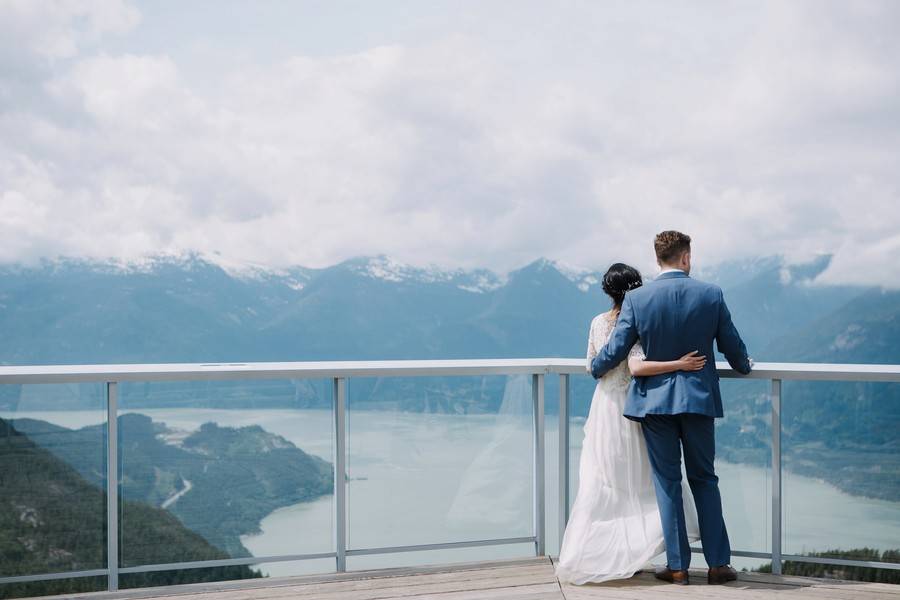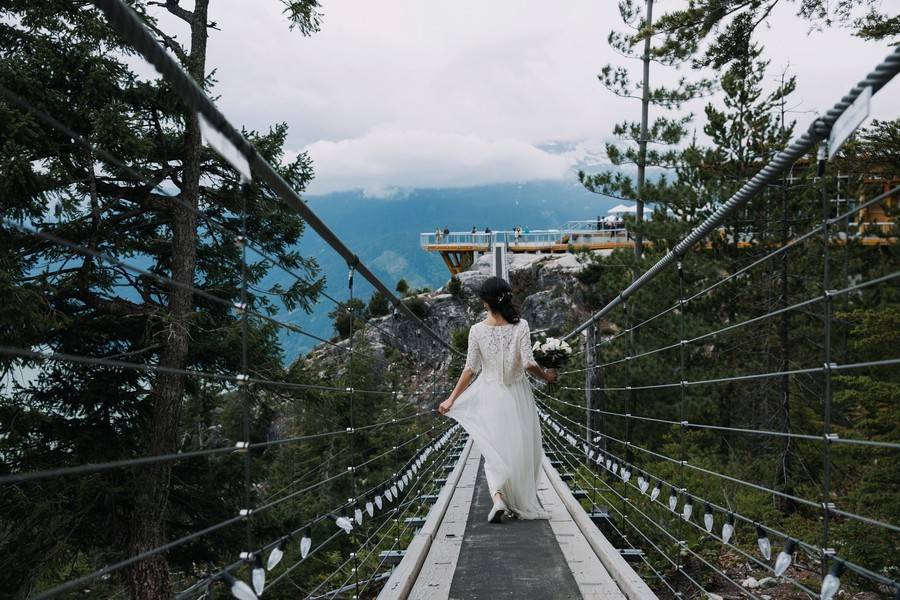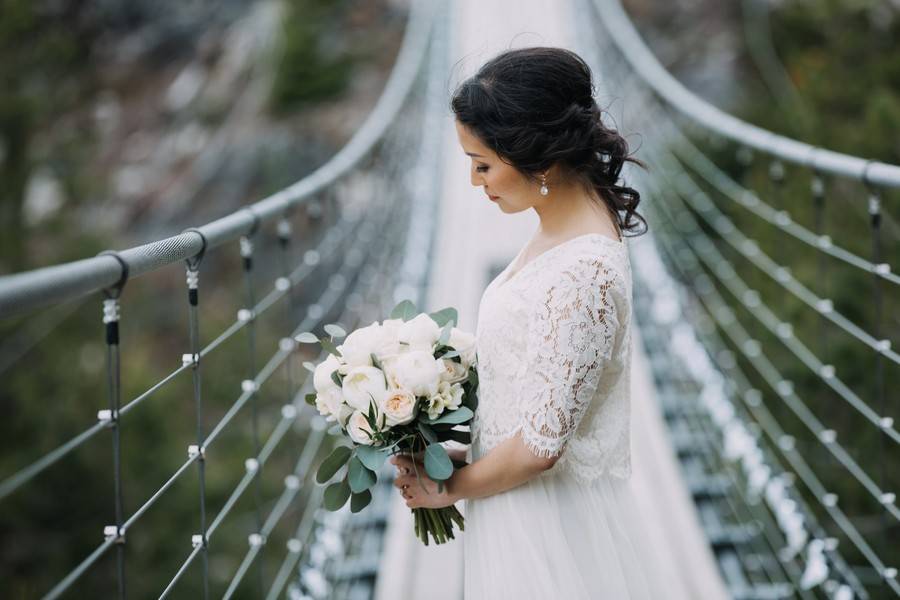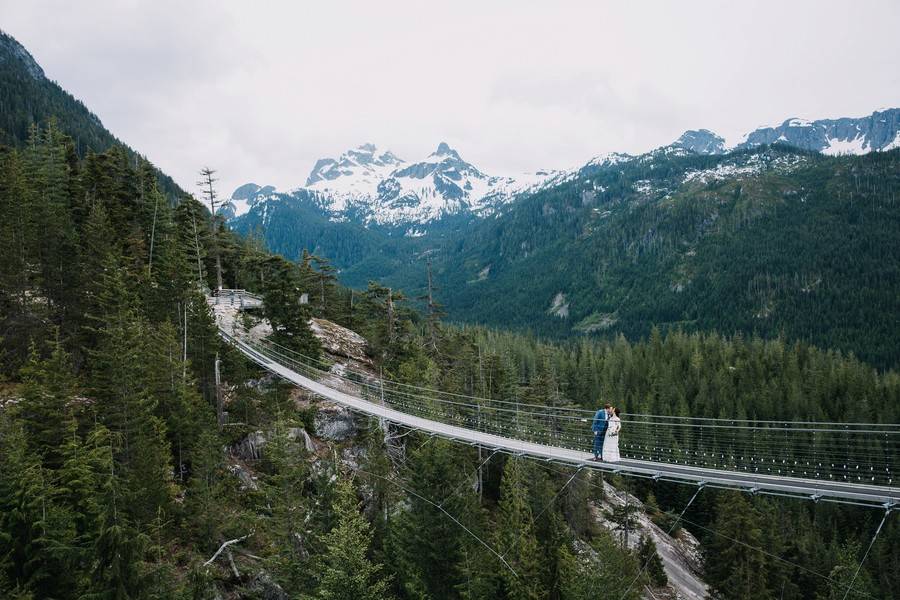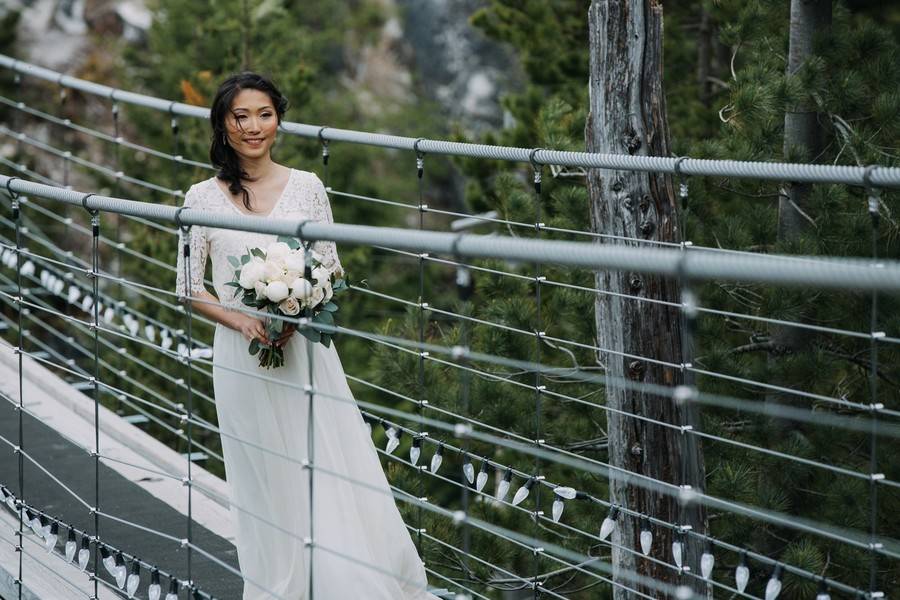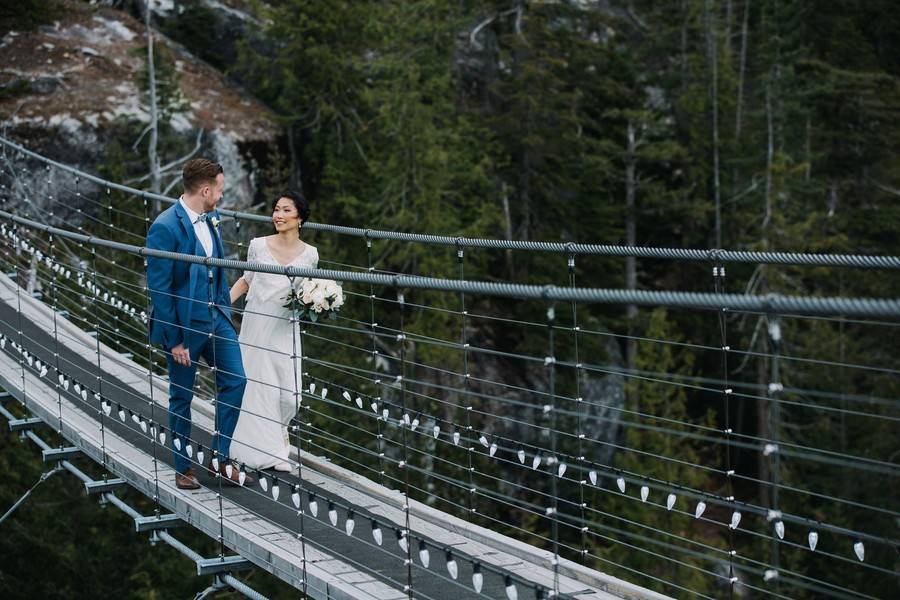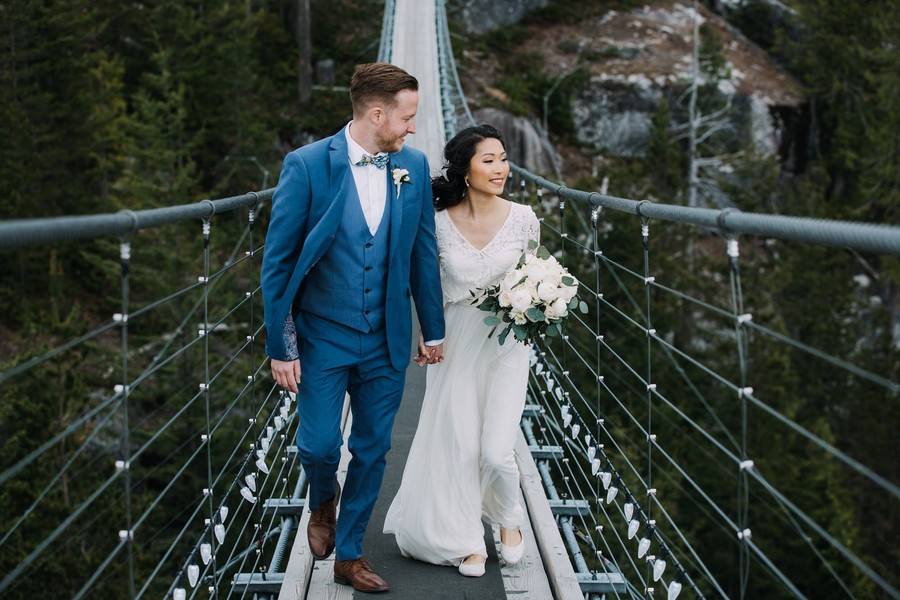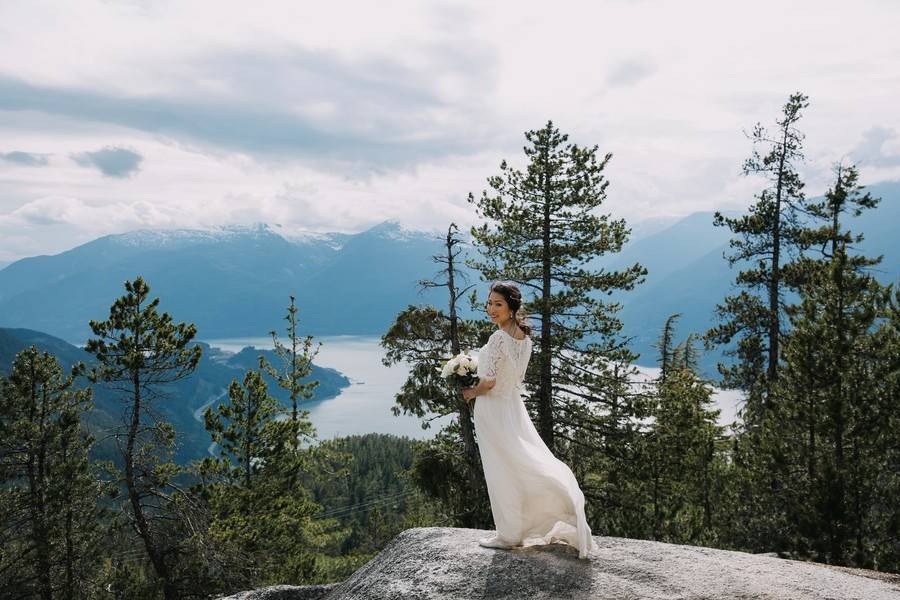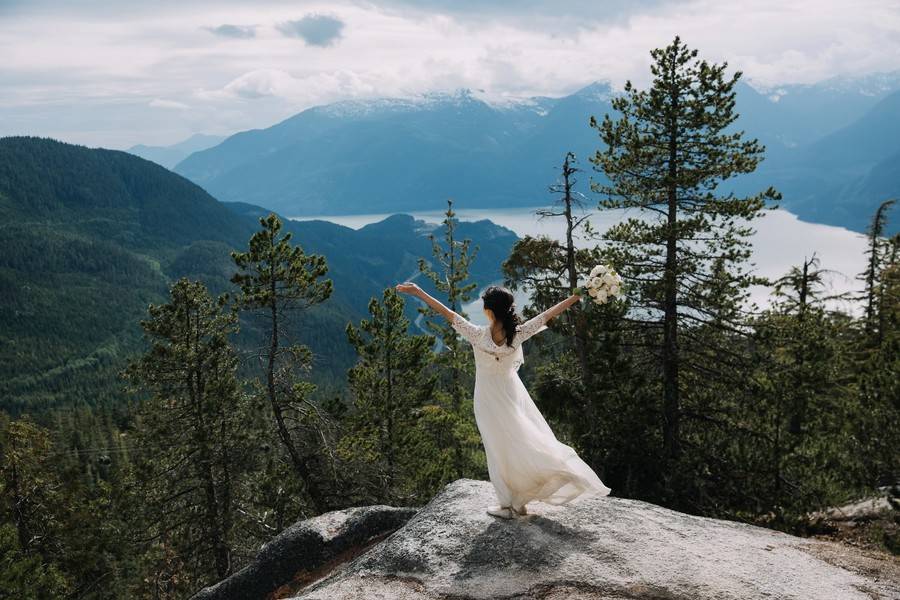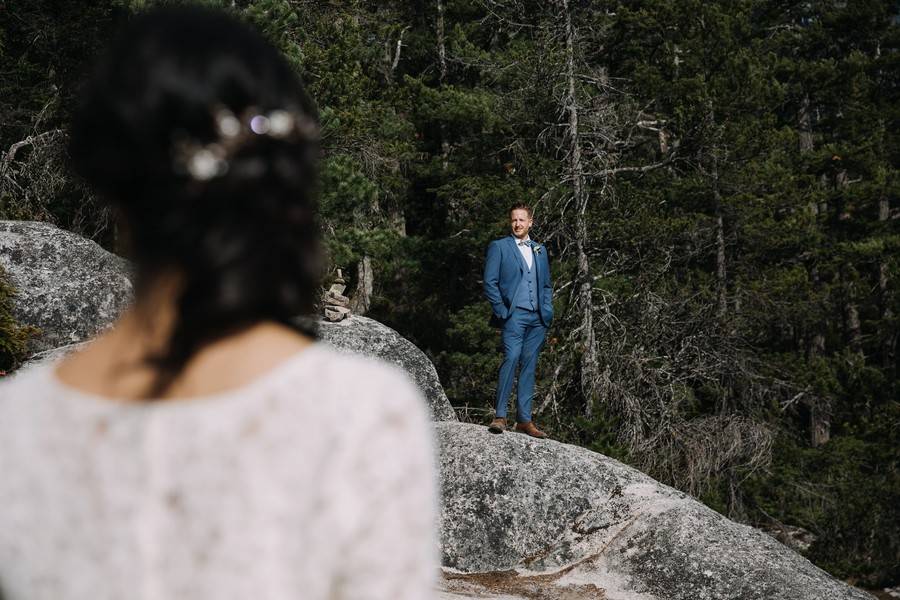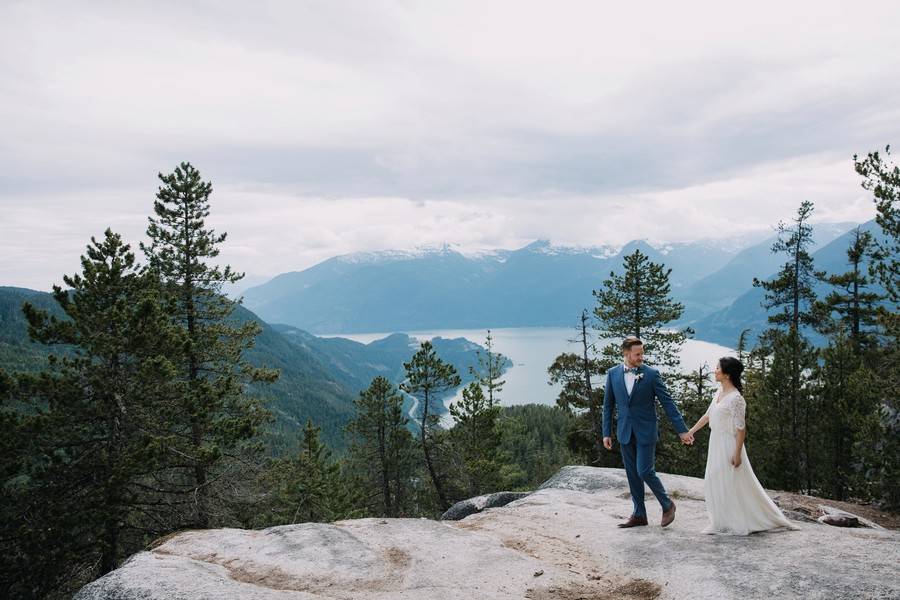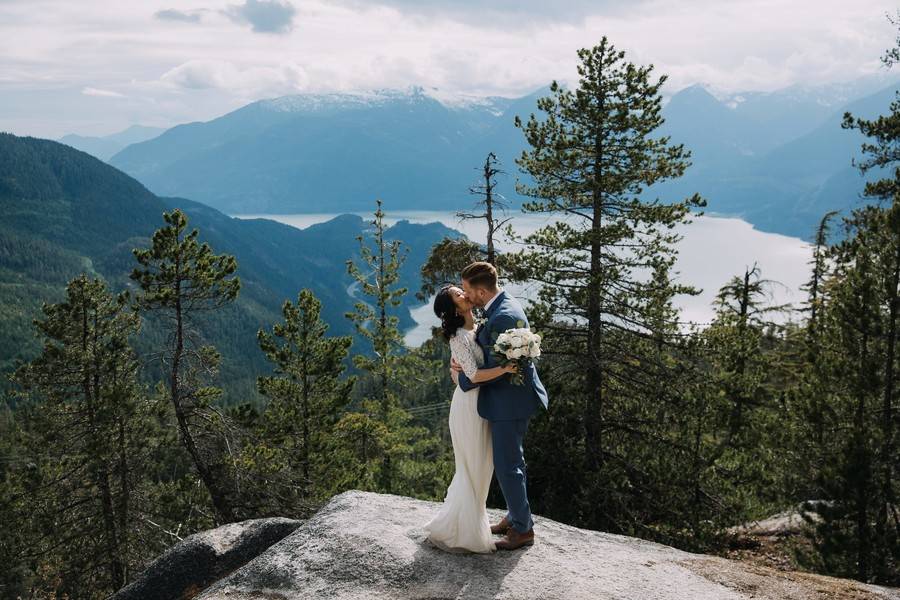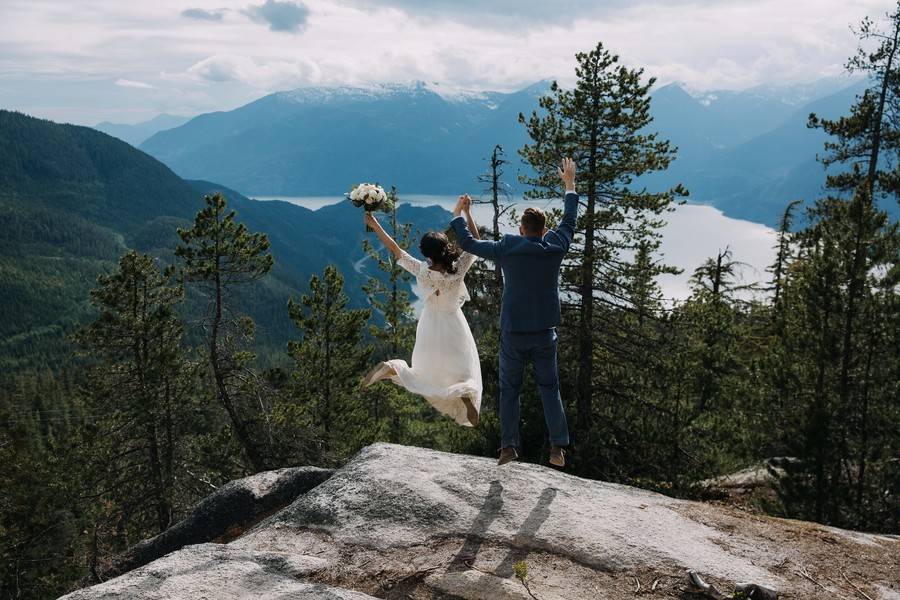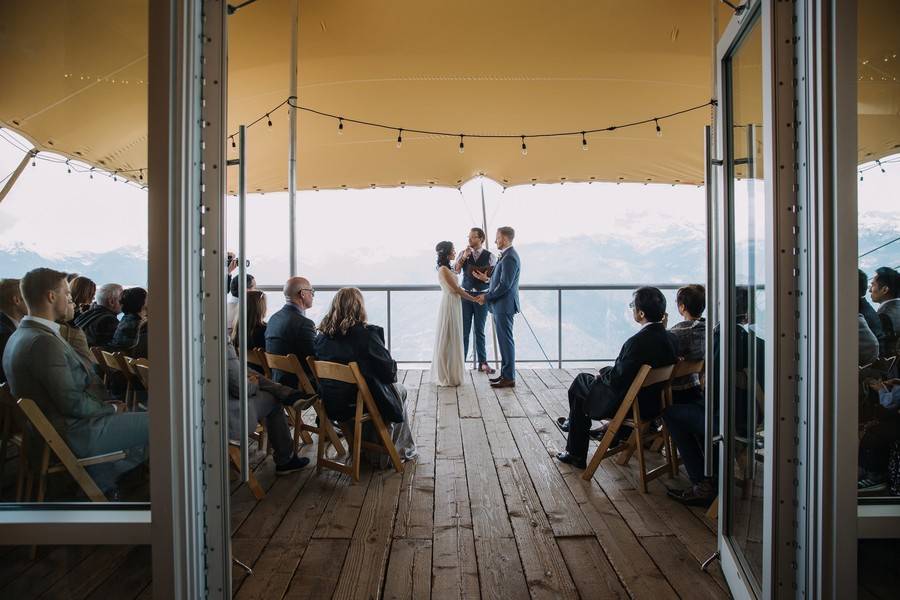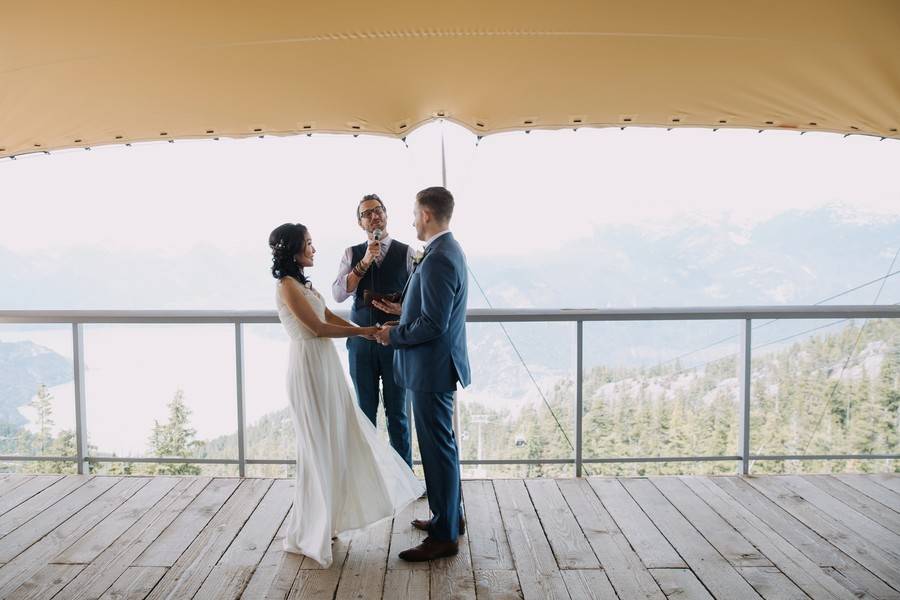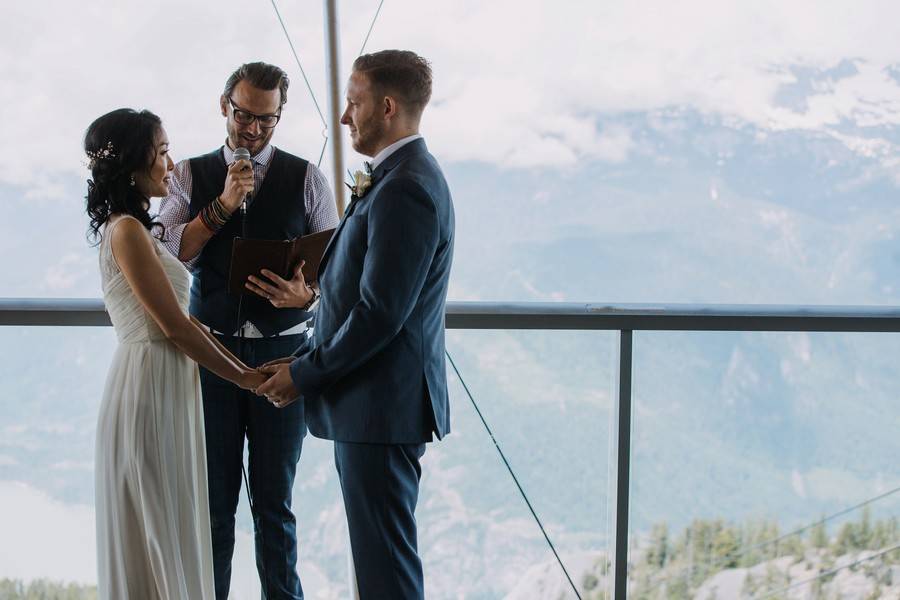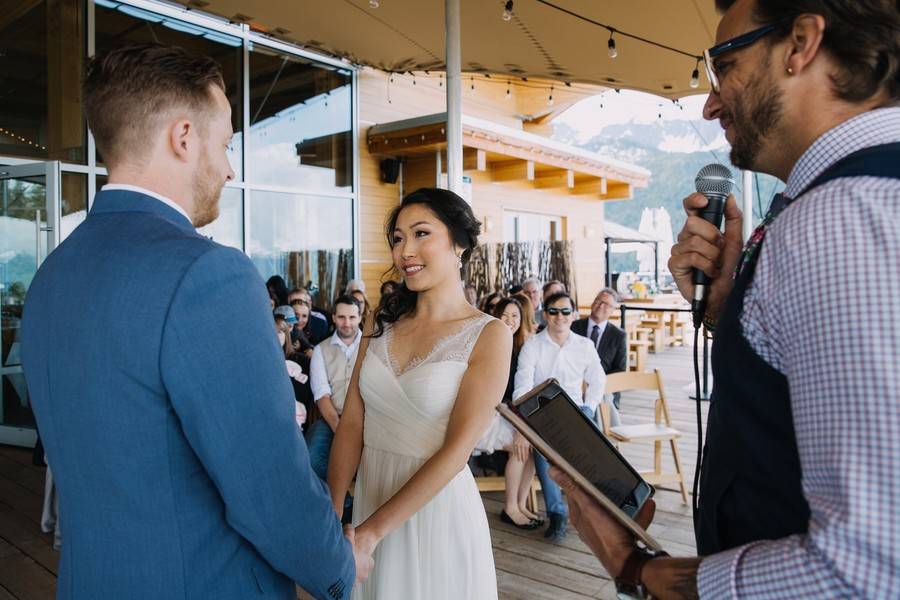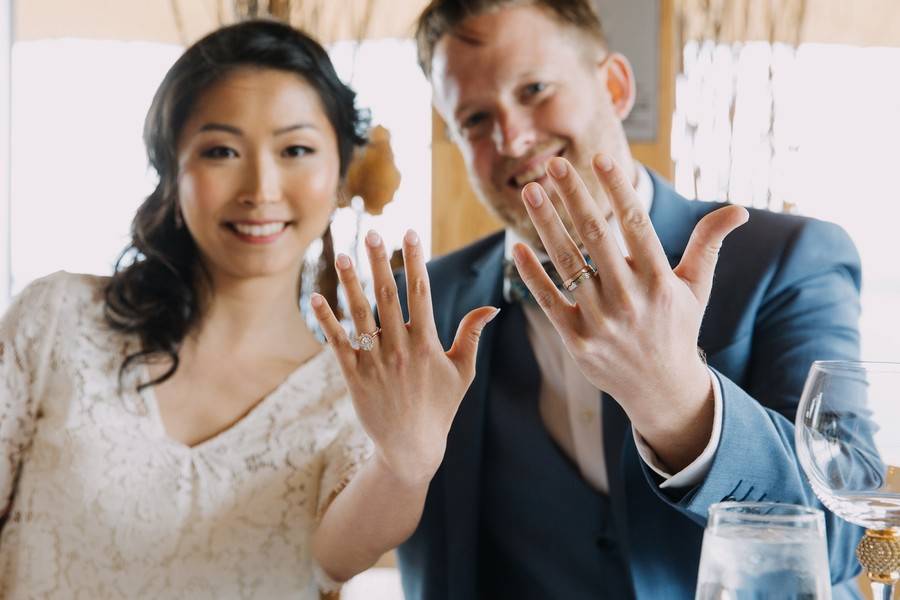 One of their favorite places is the Sea-to-Sky Gondola and it was a perfect backdrop for their special day. With 360-degree views of mountains, skyline, and jaw-dropping nature make their wedding come to life. Along with choosing a place that meant so much to the couple, they personalized their celebration in more ways than one.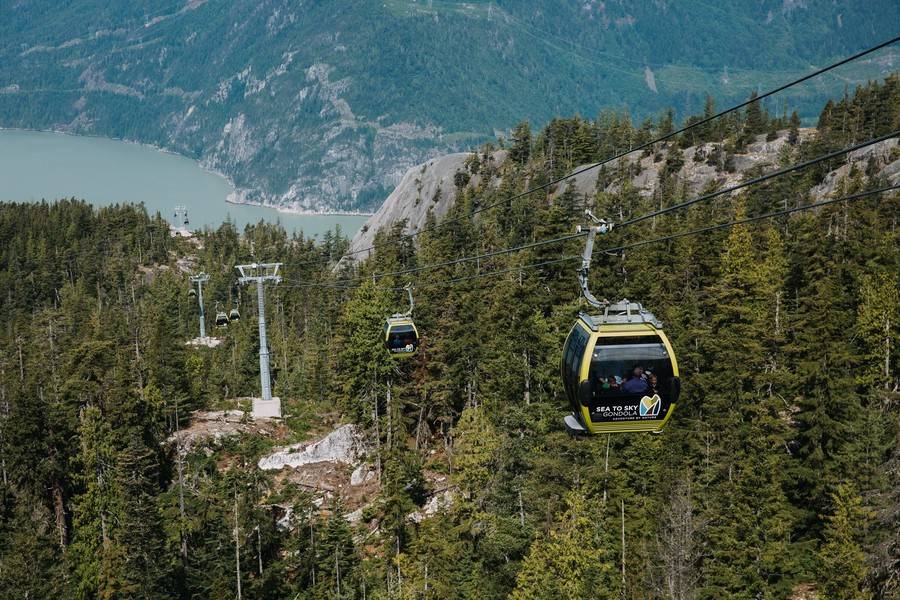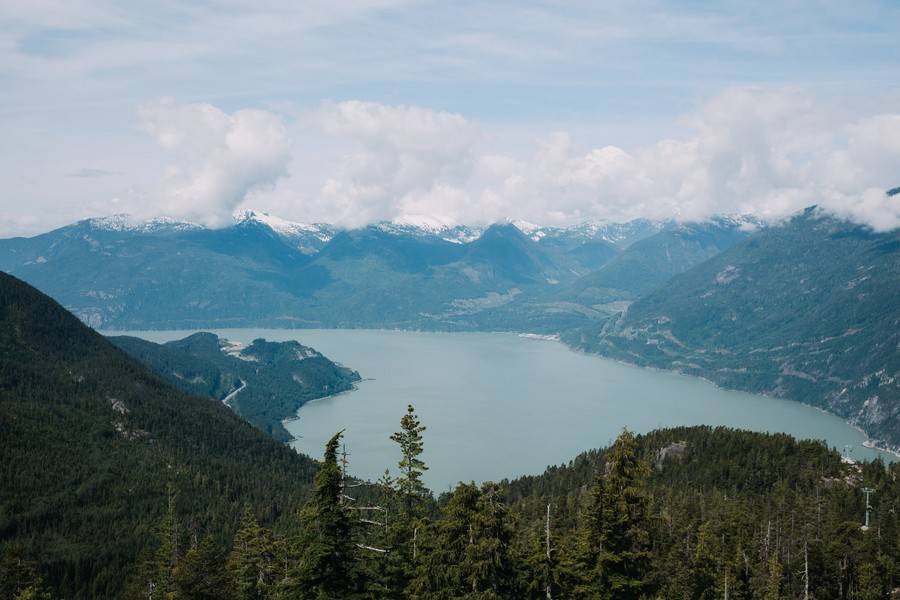 Andrew's wedding band was custom made and have the Tantalus mount range engraved in the design! This range is visible from the Sea-to-Sky Gondola and was such a beautiful connection to the couple. Not to mention that Batya's ring also held special meaning too. Her ring was made from Moissanite which was a stone that was first discovered in a meteor crater! Turns out, there isn't much of this material to be found naturally and it's extremely rare! Rare beauty seems fitting for Batya. Not only did they choose exceptional jewelry for each other, but it was also environmentally friendly with their recycled gold bands.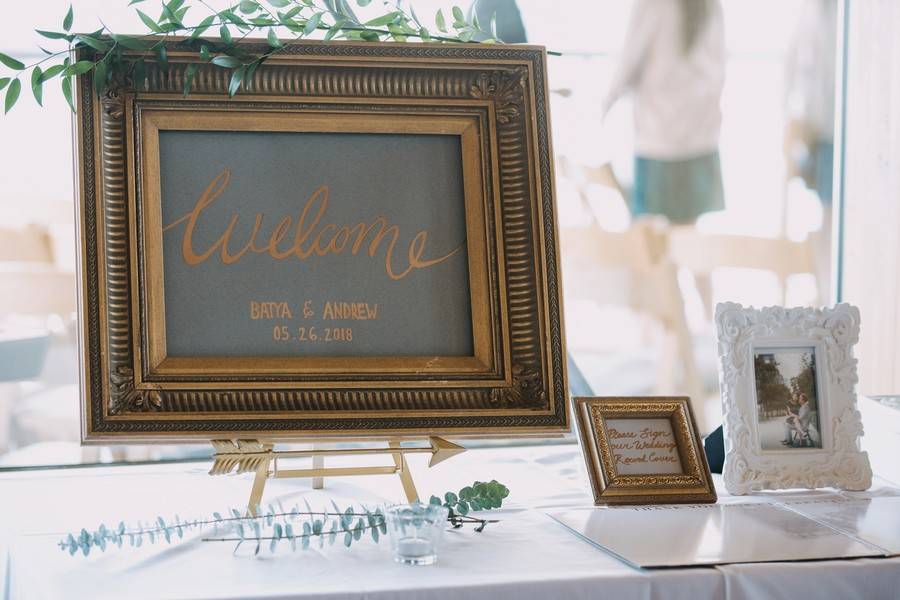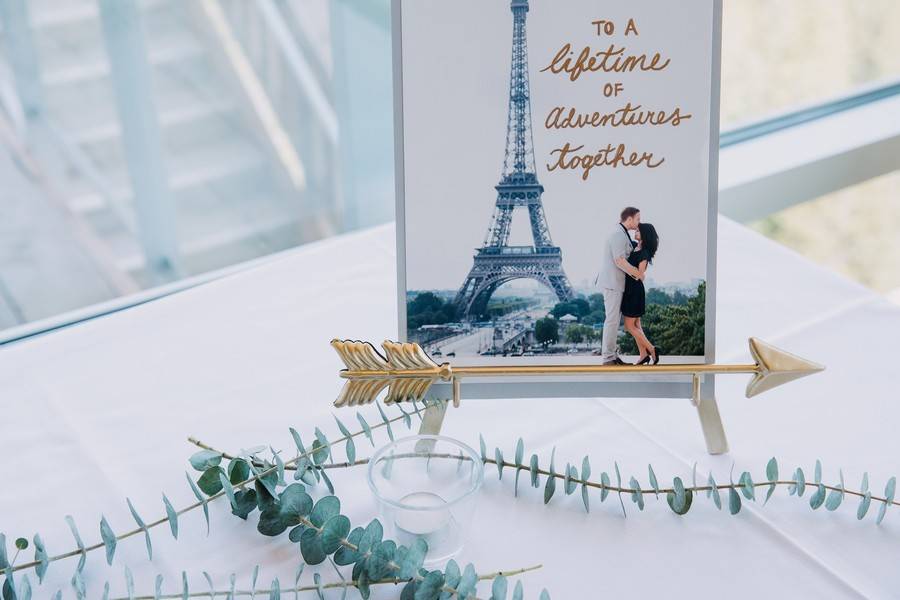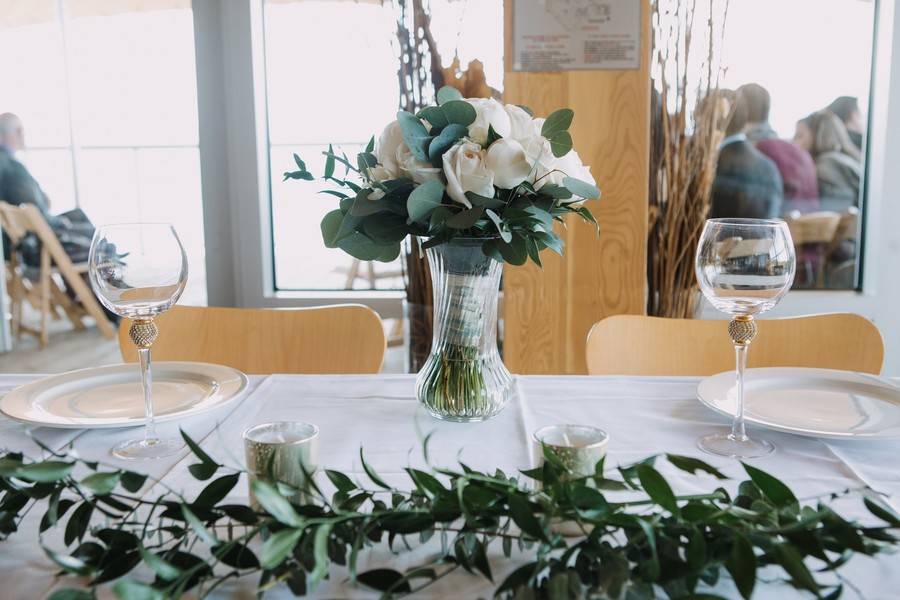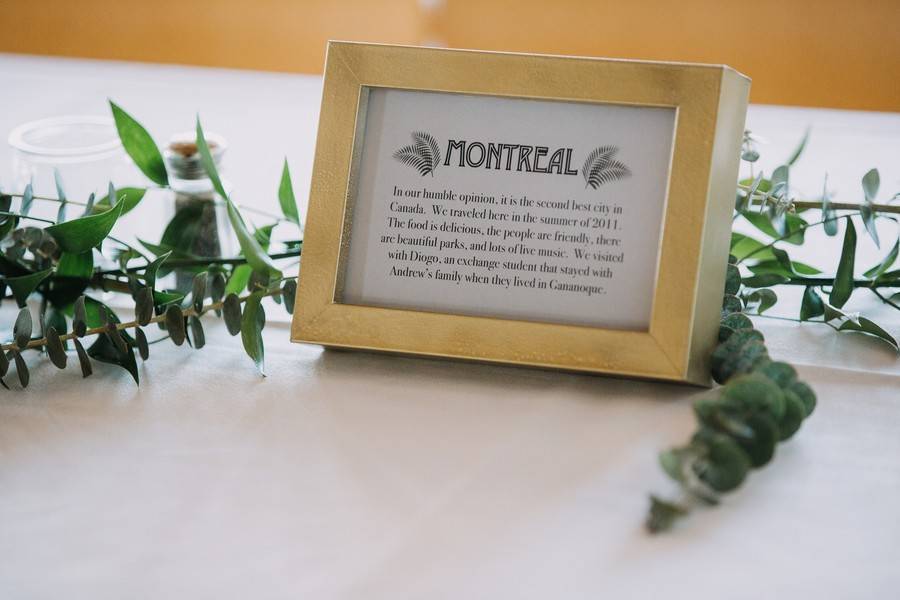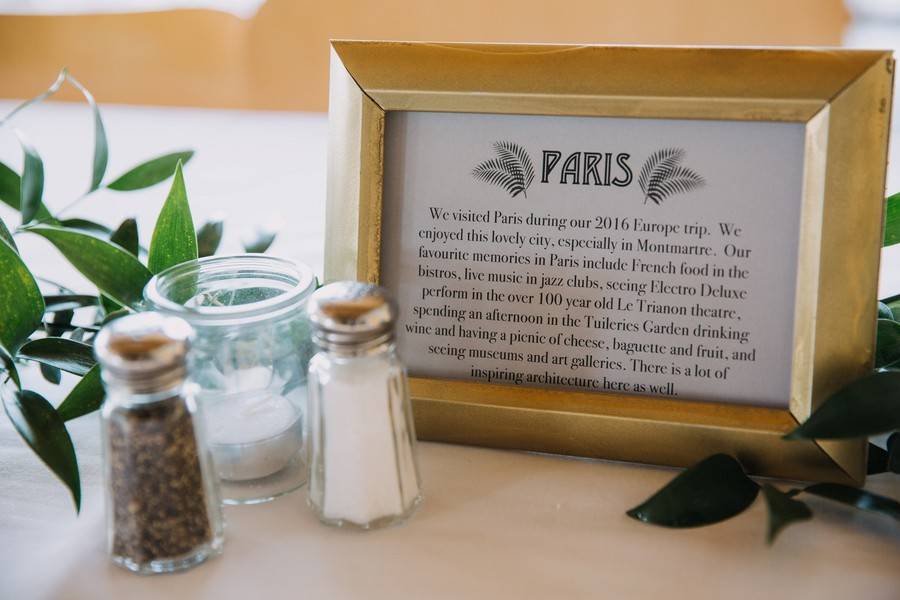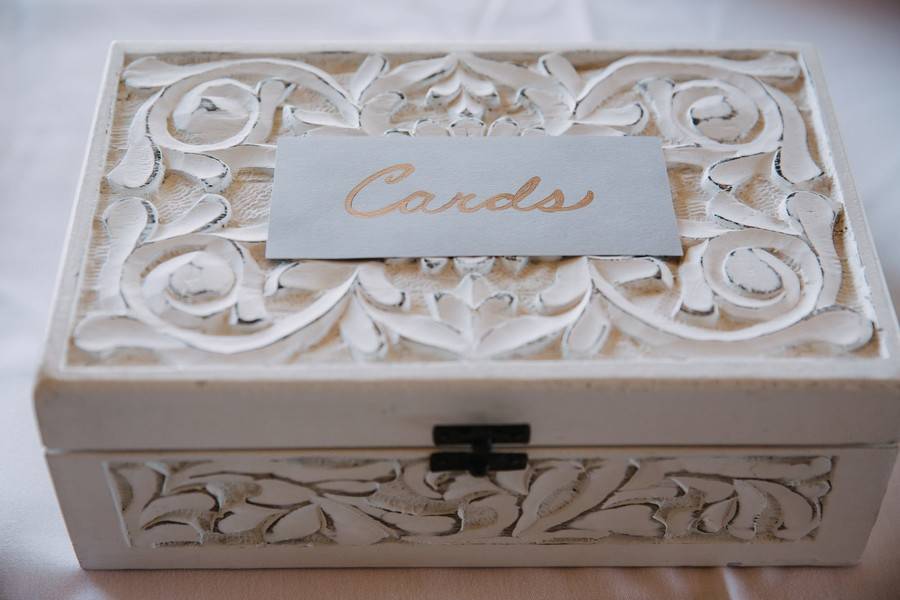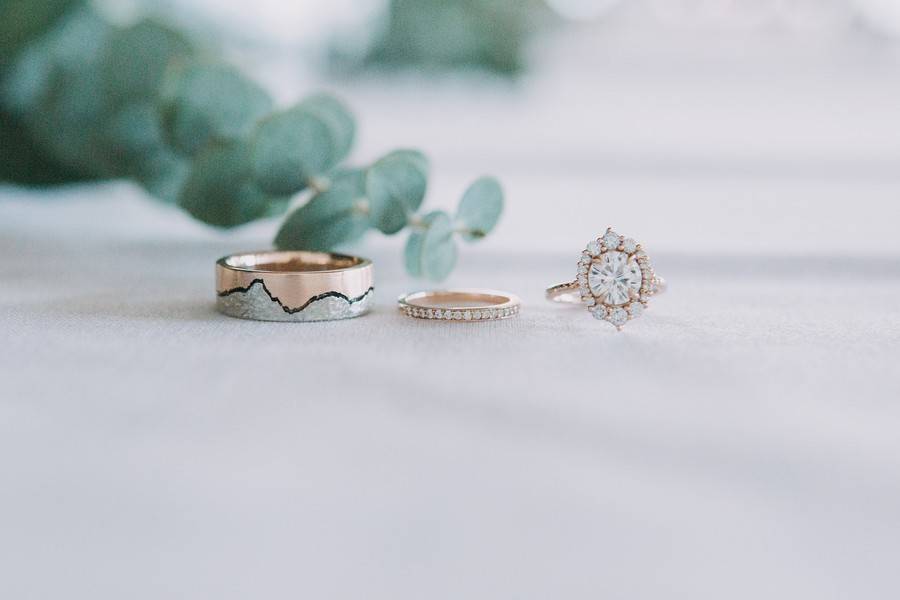 Their Sea to Sky Gondola Wedding started with a traditional Chinese tea ceremony followed by the wedding ceremony and then dinner with close friends and family and we had almost three full hours for their wedding photo session!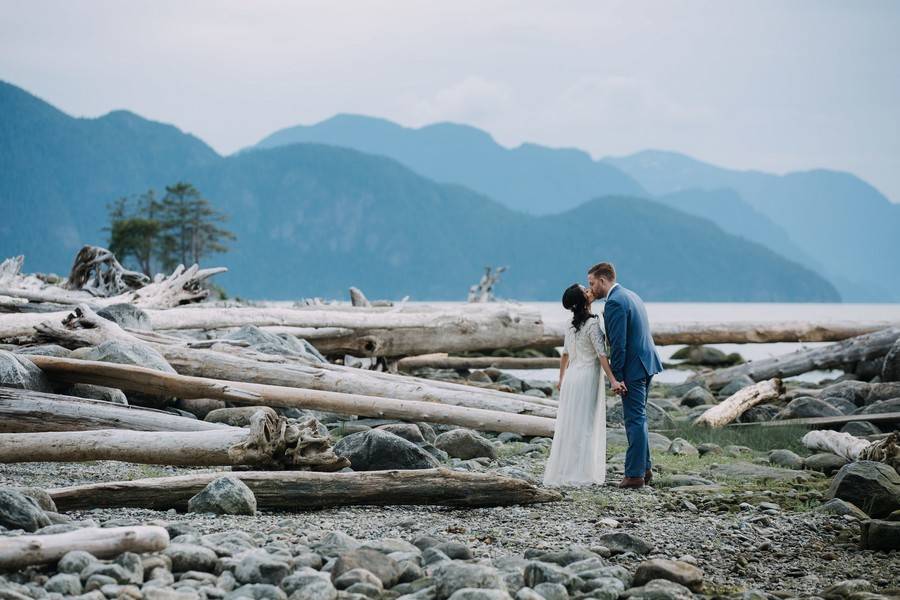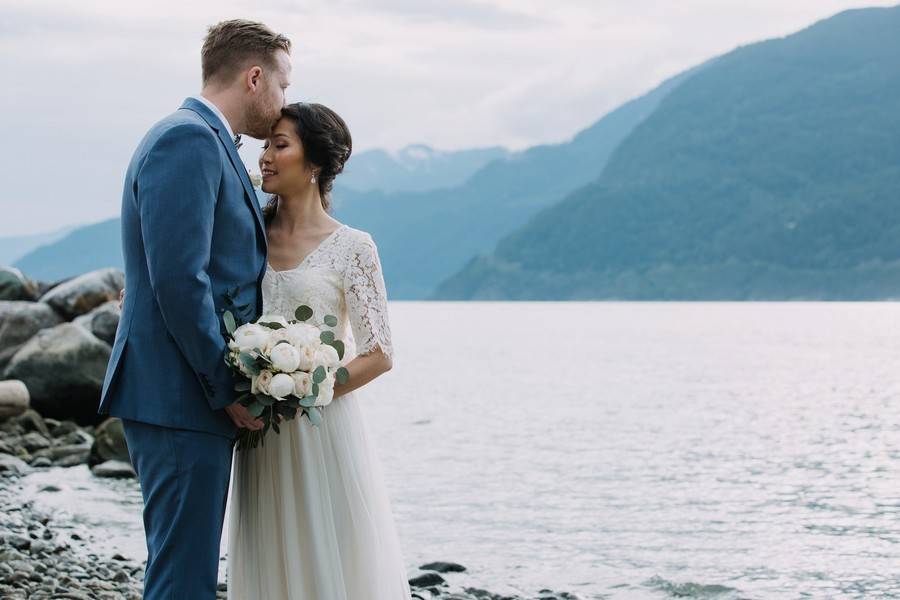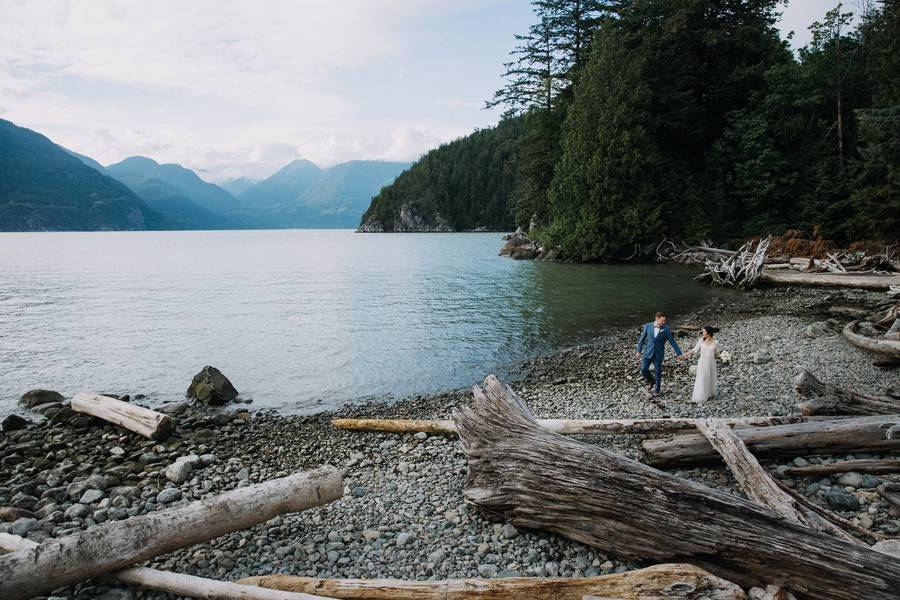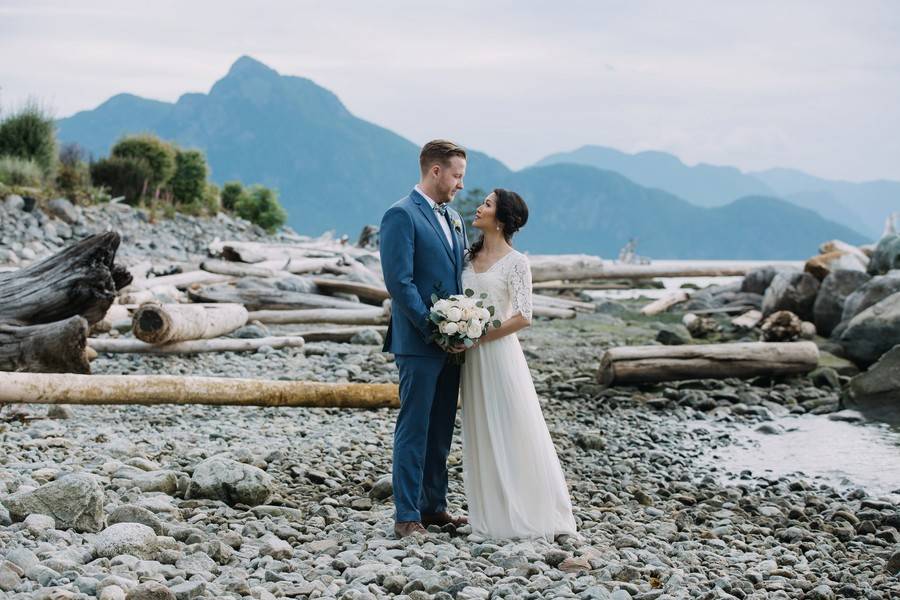 Take this Advice
Leave enough time for photos of two of you! You'll have these photos and memories forever. Don't be afraid to plan a small intimate wedding. Make it for you! Make it as YOU want! ~Tatiana Berdyugin/Photographer
About the Photographer
Fueled by passion! Our name says it all. Karizma Photography Vancouver is so called, not just because it is run by a pair of young, fun, charismatic sisters, but because Karizma Photography works with charismatic clients, who do not want to settle for anything less than fantastic photographs to reflect their personality. Karizma Photography specializes in weddings, destination weddings, creative and adventure wedding photography. We are easygoing and creative, and most of our clients are as crazy about photography as we are.
Vendors
Reception Venue: Sea To Sky Gondola
Dress Designer: BHLDN
Makeup Artist: natacha trottier
Officiant: Young Hip & Married
Photographer: Karizma Photography