Roxana Albusel beautifully shot the soft and romantic wedding complete with rustic DIY. She truly captured the elements of what made this wedding what it is – the tea ceremony, rustic decors, and the lovely couple. The color palettes they chose definitely completed the whole look of the wedding. Breyen and Jeremy looked absolutely stunning as they posed for the camera. They had us in awe of how cute they are together. See for yourself and be the judge of that!

Album Story:
A whole lot of romance and friendship and family and elegance and warmth and love. What inspired the wedding day outfits? Both the bride and groom have very elegant styles (both times I met them prior to the wedding, I LOVED their style), so I totally expected them to look sharp and classy and elegant they both definitely delivered!
Favorite Part Of The Day:
My favourite part of the day is the time I spent with the bride and groom for the formal photos, letting them be themselves and enjoy some time together while they expressed their love without anyone else around. I am so lucky to have been chosen to capture their love as they are both incredibly photogenic and fun. It was great finding hidden backdrops in the city to photograph with them.
The Do-It-Yourself Projects:
There were beautifully framed photos everywhere, customized mason jars and wine bottles and beautiful banners!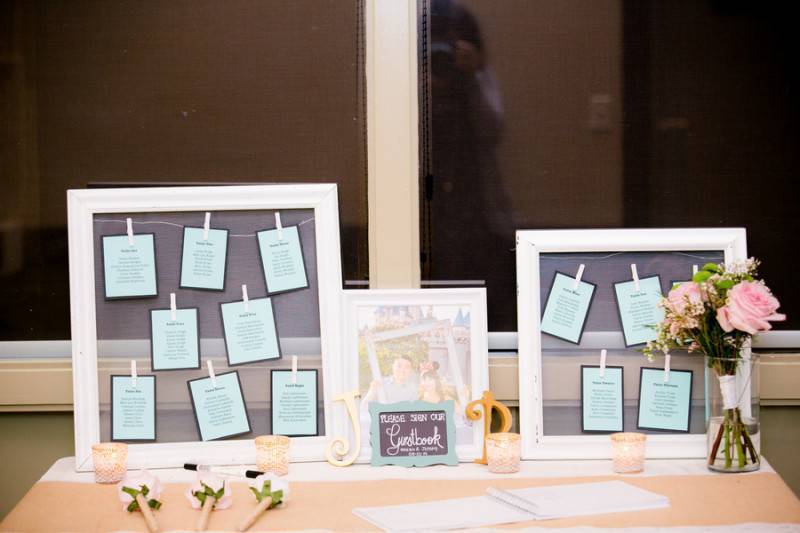 The Highlights From The Ceremony & Reception:
The highlight from the reception was the first dance – it was so charming and romantic! Upon arrival, there was also a touching tea ceremony and I loved seeing the emotion on all the parents' and grandparents' faces! The highlight of their ceremony was their vows (tears!!). Also, the groom surprised the bride with a second wedding band and her surprise was pretty memorable.
The Theme:
The theme was soft, romantic and rustic with some DIY thrown in.
Memorable Moment:
I would say the vows!
In Addition:
I love this wedding and this couple; they are one of the most fun couples to photograph and both incredibly photogenic. I wish I could photograph them all the time! Their style is also quite sharp and elegant, and I think they did a wonderful job putting together the most special day of their lives. Thank you so much for your consideration!!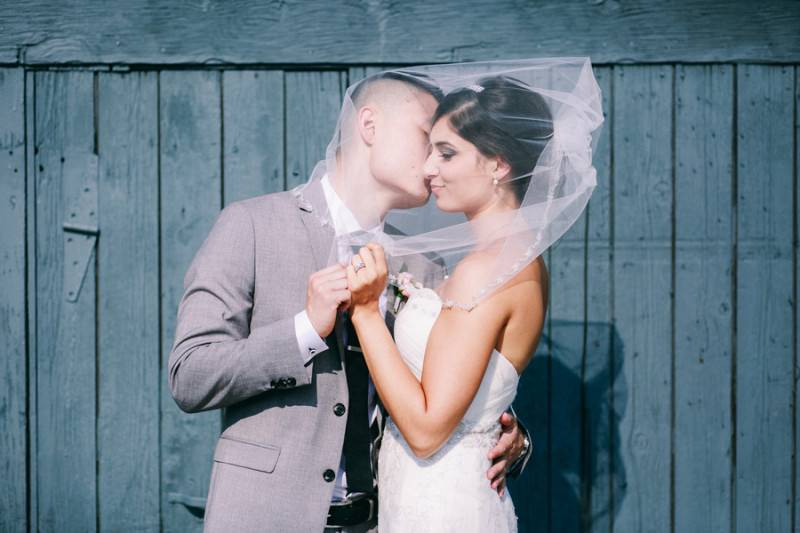 VENDORS
Photographer: Roxana Albusel Photography
Cake Designer: European Bakery
DJ: Kalee Rumohr
Dress Designer: Pronovias
Equipment Rentals: Salmon Rentals
Officiant: Shannon Tennant
Ceremony Location: The Rose Garden in Queen's Park
Event Designer: Bridal Beginnings Floral & Event Design
Reception Venue: Centennial Lodge
Dress Store: David's Bridal
Caterer: Smoke and Bones
Dress Designer: Sposa Wedding World
Makeup Artist: Wedded Bliss