Cannot stop myself from thinking about Drew Barrymore and Adam Sandler as I went through Brook and Alex's love story. Yes, they are that cool couple who love surprises and fun things. Before you loom over their road-to-forever story, check out their gallery and fall in love with the soft colored roses, draperies, and chandeliers. If I were to be a bride at this moment, I would never say never to those aisle liners. Just romantically warm, not to mention fun! We wish you a lifetime of happiness, Mr. and Mrs. Pantelyat!
Our Story
We met the modern day way — on Jdate. He was the last person I emailed before canceling my account. I was living in NYC and he was living in philly. We did long distance for over a year and I decided to move to Philly and commute to NYC for work until he was done with his Neurology Fellowship at University of Pennsylvania. Once completed he got an amazing opportunity at Johns Hopkins Hospital in MD. While we were looking for apartments in Baltimore he proposed.We then both moved to Baltimore, MD where he started work at Hopkins and I was able to transfer and stay with my job at ADP.
We proceeded to plan the wedding from Bmore and B'nai Torah was the first place we looked. There were so many amazing venues but we wanted a great mix of tradition, Romance and warmth.
The Proposal
9 AM: We drove to Baltimore to look at apartments one last time, and to hopefully sign a lease. Alex is always happy, but seemed even more excited than usual. He was singing in the car!
11 AM: We found an apartment that we fell in love with! We told the sales rep that we will be back tomorrow to sign the lease. As we were leaving, Alex suggested we go to the Waterfront Kitchen for an al fresco brunch, and enjoy the beautiful weather.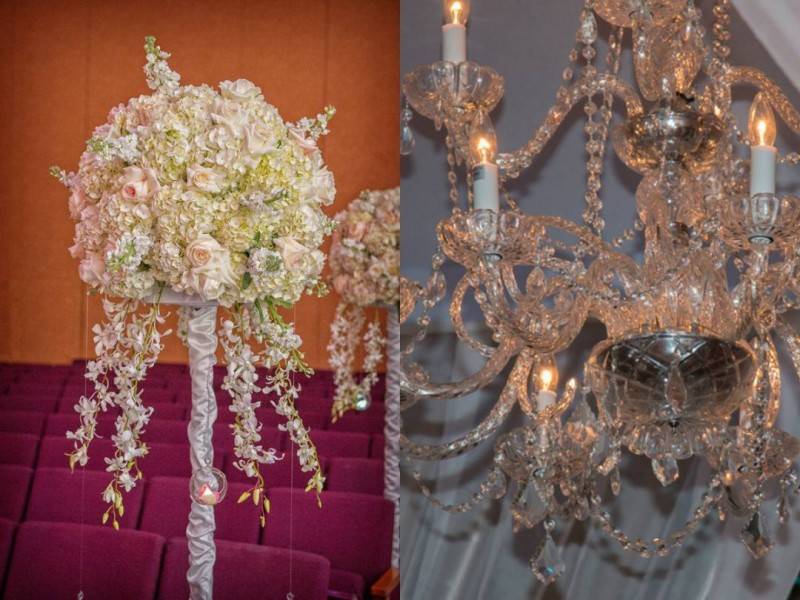 12 PM: We walked over to the restaurant, and sat outside overlooking the harbor. The waiter brought the menus (putting them face down) and walked away. Brooke flipped over the menu, and after a few seconds asked "Alex, why does the top of the menu say 'Brooke and Alex'?!" As Brooke looked up, Alex was on his knee and proposing! After tears of joy and several unforgettable but documented moments, he suggested that Brooke call her family to share the news. She called her Dad, no answer. Her mom, no answer. Her sister Monique, finally she answered and said "WOW, he told me he was doing it next weekend. Congrats! I am about to go into court and can't talk, but so excited for you both!" Monique seemed distracted, but Brooke figured that she was in Attorney mode and busy at work.
Little did she know, about 10 seconds later her Mom, Dad and sister came running outside to our table! Brooke's heart dropped and the tears of happiness began to flow. Alex had arranged for her family to fly up to Baltimore and be there with us! He then proceeded to tell Brooke that the surprises are not over!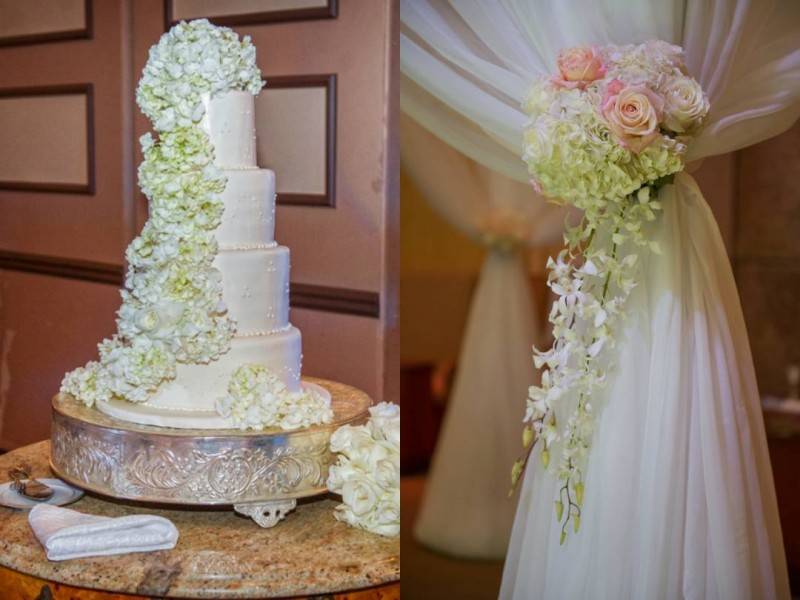 4 PM: We dropped Brooke's parents and sister off at the hotel to get ready for dinner. She thought we were staying at the Waterfront Marriott, but Alex had actually booked a suite at the gorgeous Four Seasons hotel. He was so excited to show her the beautiful set up in the room: Chocolate-covered strawberries, champagne and roses!
6 PM: As we headed to the Charleston restaurant, Alex insisted that we all go inside, and he will follow shortly. At the table was a bottle of champagne on ice, and menus that Alex had customized with "Congratulations to Brooke and Alex on their engagement!" (he thought of everything). After enjoying one of the most amazing dinners of our lives, we ordered dessert, and Alex excused himself to the restroom. All of a sudden Brooke heard the violin and looked up–he was performing one of her favorite songs from Fiddler on the Roof: "Sunrise, Sunset." It was an amazing, unforgettable moment for all of us! As you can imagine the entire restaurant was silent and enjoying Alex's amazing skills!
Sunday: The surprises kept on coming: Alex set up appointments at the Four Seasons Spa for us in the morning! After a few relaxing hours, we walked over to sign the lease on our new apartment. Needless to say, it was the most unforgettable weekend of our lives, and this is just the beginning of amazing things to come.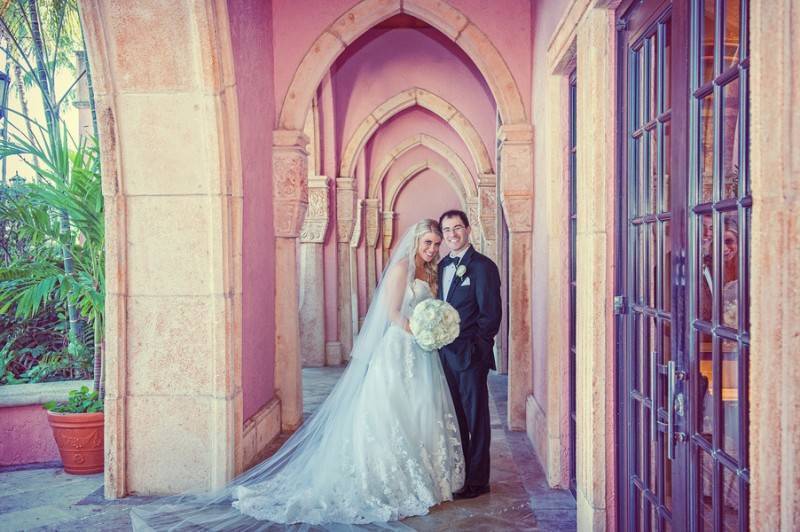 VENDORS
Photographer:  Jeff Kolodny Photography, Inc
Dress Designer: Allure Bridals
Reception Venue: B'Nai Torah Congregation
Shoes: Badgley Mischka
Caterer: Executive Caterers
Cake Designer: Gallery of Cakes
Makeup Artist: Rachel Shapiro
Hair Stylist: Salon Oasis of Boca Raton
Cinema and Video: senderey video
Band: South Florida's Heatwave Band
Dress Store: The White Dress Bridal
Event Designer: Xquisite Events, Inc.