The royal wedding in a palace which Elizabeth and John hope for finally came true. Blended with their rich Nigerian culture of dancing and festivity, the deep red and royal purple color schemes added life to the whole event. And since brides must stand out, Elizabeth's wedding gown was embellished glamorously with delicate crystals. Their names even sound so royal, you think so, too? We are happy that the two kingdoms are finally united. Congratulations, Queen Elizabeth and King John! ;)
The Album Story
We knew we wanted big Royal wedding so the perfect place to have it would be a Palace. We worked with our planner, Emma Pierre-Louis of Prestige Affairs Events, to coordinate all the logistics from the color palette consisting of royal purples and rich reds, which were seen throughout the flowers (roses and hydrangeas) and bridal party attire (red and purple chiffon one strap dresses) to our décor with ornate touches (our head table with Royal Seating, an Elaborate backdrop, and Crystal Candelabras ) to resemble the decor of the Palace.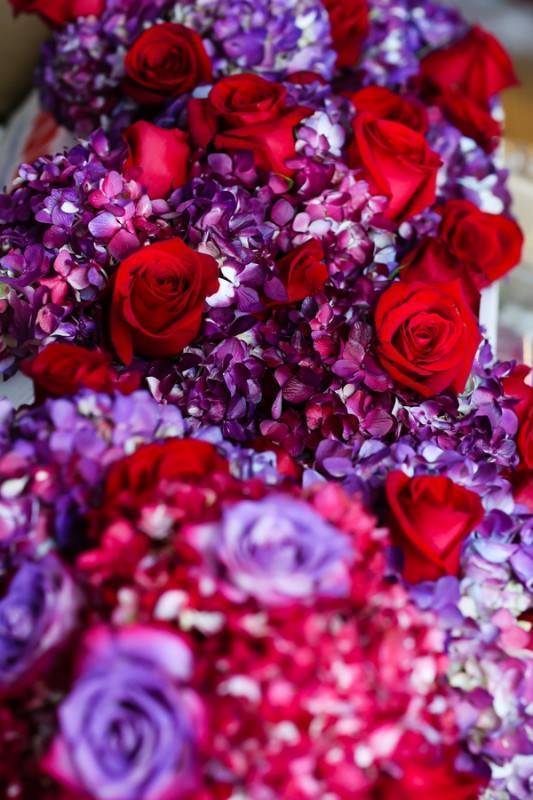 Our Nigerian culture and family are very important to us so we wanted to incorporate them as well. Our Invitations were designed and created by John's (Groom) Uncle and we had large buffet of Traditional Nigerian Dishes. Dancing is a must in our Nigerian Culture and Our DJ, DJ Afoo made we sure danced the night away! Our celebration was filled with love and support from all of our family and friends and we were so happy that we were able to share this special moment with them!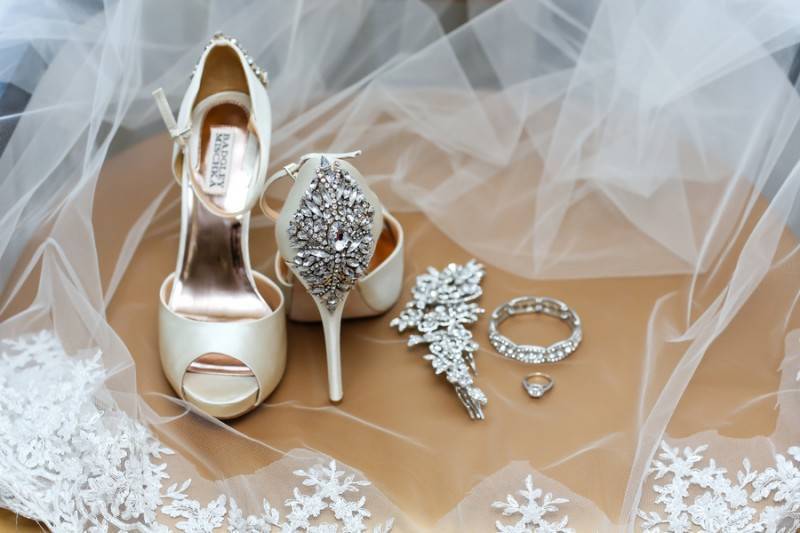 Wedding Outfit Inspiration
The Wedding day outfits were inspired by our royal color palette (Red and Purple) We worked together with our Planner to come up with the overall classic look of the bridal party. Our Bridesmaids wore Purple Chiffon One Strapped Dresses with my Maid of Honors wearing Red Chiffon One Strapped Dresses. Our Groomsmen were in Classic Black Tuxedos w/ purple suspenders for a pop of color. My dress was a mermaid embellished with swarovski crystals that I absolutely loved! My groom wore a Ivory Tuxedo Jacket for the ceremony and a Black Tuxedo Jacket for the reception.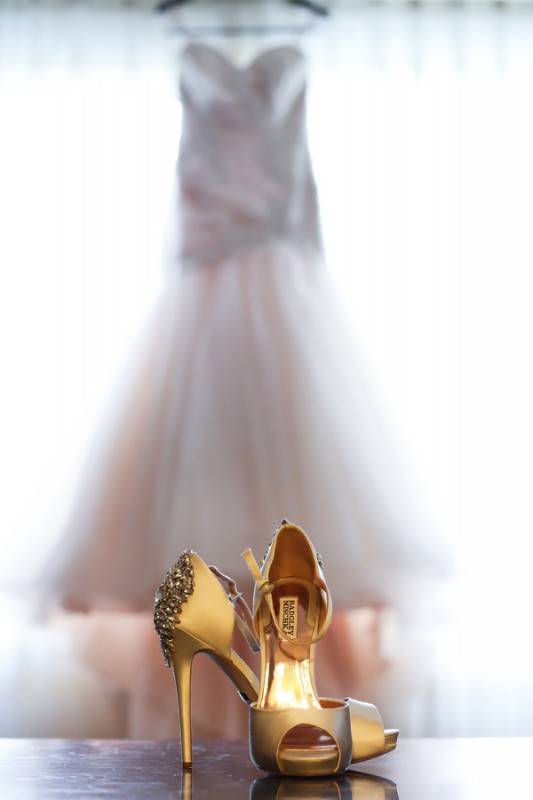 Favorite Part of the Day
Our ceremony was very special to us. We also enjoyed dancing, dancing and more dancing.
Highlights From the Ceremony and the Reception
We loved the entire wedding and reception in entirely.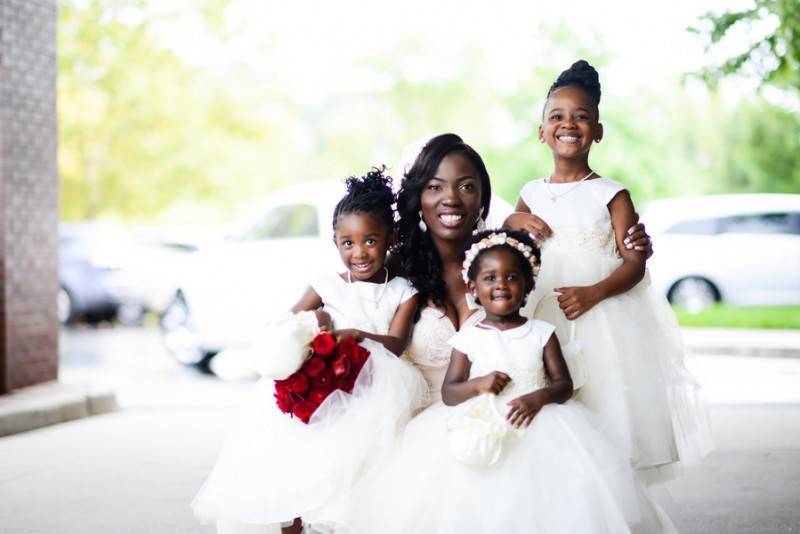 The Theme
Royal and Classic Wedding
The Wedding Video
A Memorable Moment
Our Bride and Groom decided to do a first look before the ceremony. The Groom absolutely loved the way his bride looked. He even spun her around! It was a great way to get some great pictures together.
VENDORS
Photographer:  Digna Toledo Photography
Makeup Artist: beautybybukky
Dress Store: Bijou Bridal
Professional: Digna Toledo Photography LLC
Floral Designer: Diva Blooms and Avenue Flowers
DJ: DJ Afoo
Hair Stylist: Miss Wu Hair Artistry
Cake Designer: Pink Cake Box
Event Designer: Prestige Affairs Event Production
Reception Venue: The Royal Albert Palace
Cinema and Video: Trabbland Weddings