Doing an outdoor photoshoot in a middle of minus 24-degree Celsius can be quite a challenging thing to do. The models had to warm up quite too often to keep the frost bites away, but all the efforts were paid off of how the photos turned out. Magical, romantic, and glamorous. A Gold sequin tablecloth is used to sprawl the then tedious tables. The pink Swarovski crystal benches draped with faux furs were exceptional. Even the mirrored candelabras lined down the aisle where the whole entourage walked in was so detailed. And to neutralize the crisp cold weather,  hot cocoa bar is there to give you warmth, and sweetness all throughout. Ooh! This makes me want to drink my hot chocolate right now. Hehe! The whole team obviously did a great job, cheers (with a hot chocolate in hand)!
The Album Story
Romantic, glamorous red and gold winter wedding. This style is glamorous and elegant with the right touches of modern bling to make the event both classic and relevant. I think this theme would be perfect for a modern couple with an appreciation for the finer details of tradition.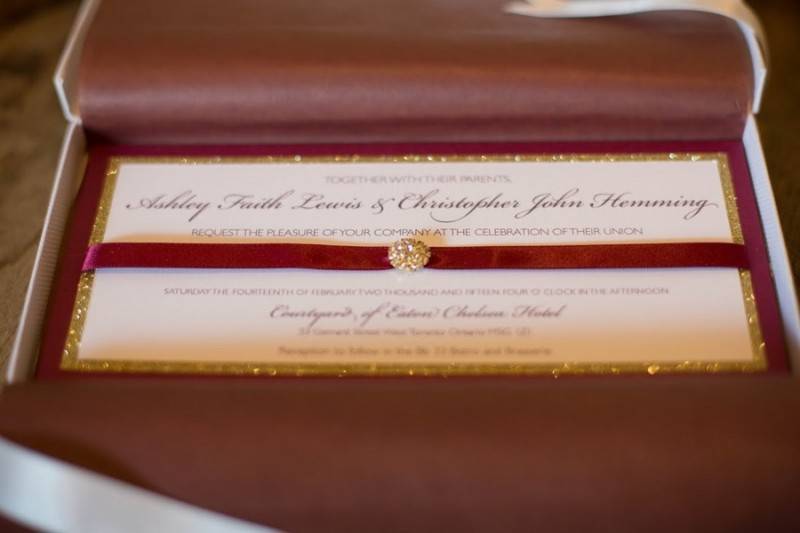 The Challenges We Faced
Our challenges included working around the hotel guests and restaurant times. A major challenge was the weather! It was -24C and the ceremony and hot cocoa station happened outside! The hot cocoa actually froze in the urn, so I had to purchase hot chocolate from inside the hotel and transfer it to cups. The models could only shoot for 5 minutes at a time before they had to go inside to warm up. It was cold!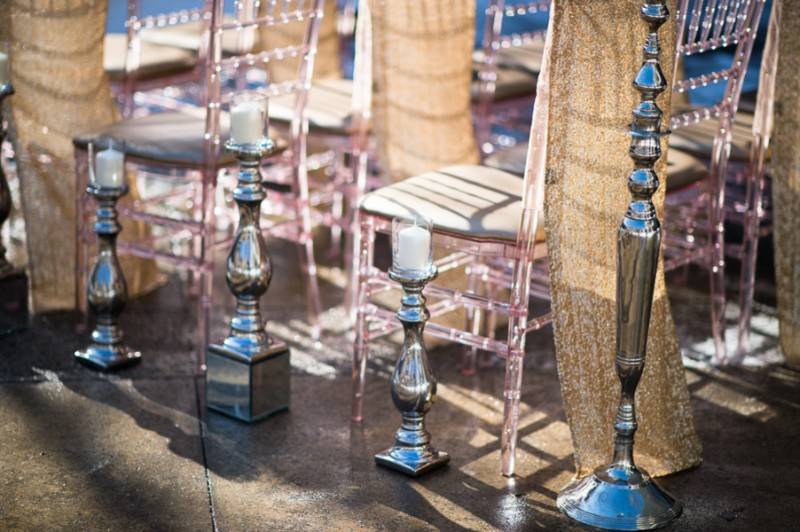 Wedding Decor Inspiration
When I saw the space at Bb33, I changed my entire storyboard and design for this wedding. I knew I had to have the large plants in the centre of the reception table, so the design and decor evolved from there. I used a gold sequin tablecloth to match the decor of the room and the other elements, like gold flatware, evolved from there.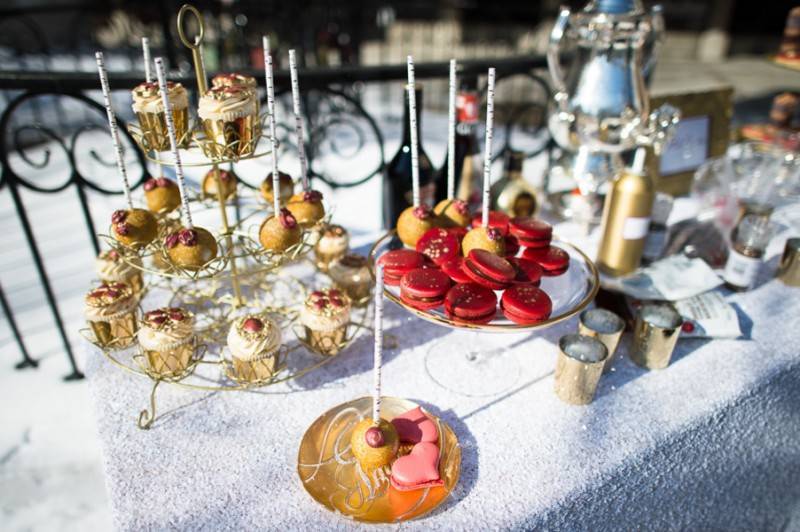 For the ceremony area I used pink crystal chiviaris to keep with an icy feel, the mirrored candelabras went with the glamorous feel and the leather and Swarovski crystal benches just had to be topped with faux fur to warm up the lounge area. The Hot Cocoa bar continued the gold and red that I used throughout all decor with lots of red and gold accents and confections on top of an icy white sequin tablecloth. We used a vintage mink stoll with the brides attire as a nod to the glamourous winter scene.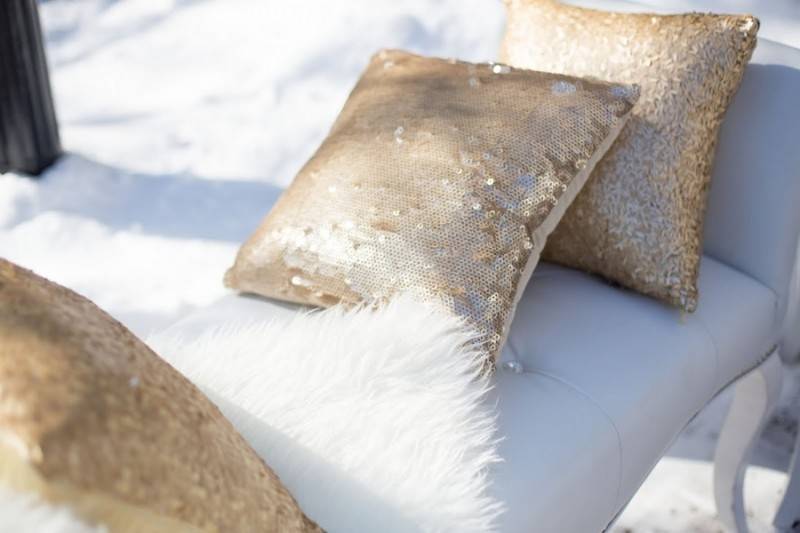 VENDORS